When America's borders are penetrated the government unleashes a load of C-Men.
This is a pretty interesting poster for the crime drama 'C'-Man, a movie dealing with the intrepid customs men who confiscate contraband passing through U.S. borders and arrest the criminals who broke the law. Though the possibility amuses us in the most juvenile way, we don't think customs men were ever called c-men, and the reason why is obvious. In any case, Dean Jagger stars as a New York City c-man who investigates the murder of his pal and colleague who'd been investigating a ring of jewel thieves. He goes undercover, takes a couple of beatings, and develops an affection for Lottie Elwen, who plays the dupe girlfriend of one of the smugglers.
This is strictly a low budget affair, barely viable even as a b-movie. It was shot fast, all the sound except for one nightclub scene was recorded natively, and it doesn't seem as if retakes were usually an option. There's no doubt the c-men will come out on top, and when you add in the opening thank-you to the "agents of the U.S. Treasury Department, without whose assistance this film could not have been made," what you have is a cheap propaganda piece, one in which the lauded and noble subjects of the cinematic stroke job don't even come out looking that great. There are infinitely better vintage crime dramas, as well as better propaganda flicks, so in our opinion you can skip this one. 'C'-Man premiered today in 1949.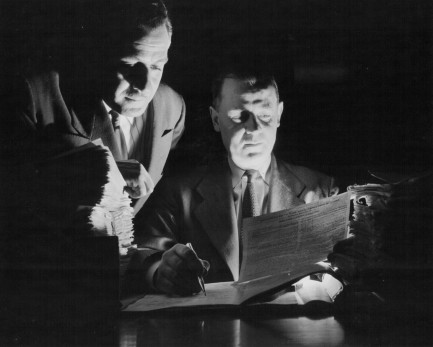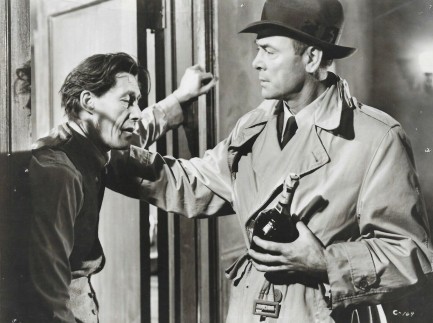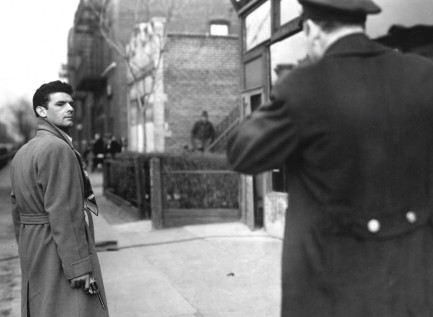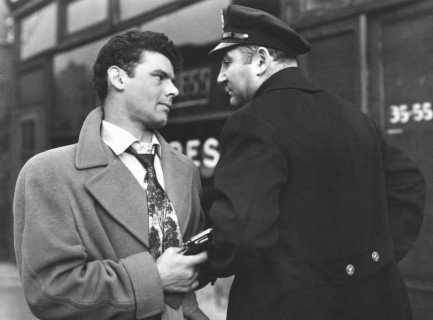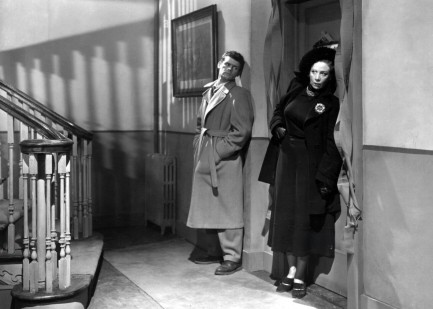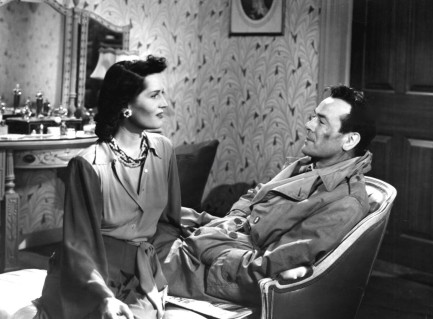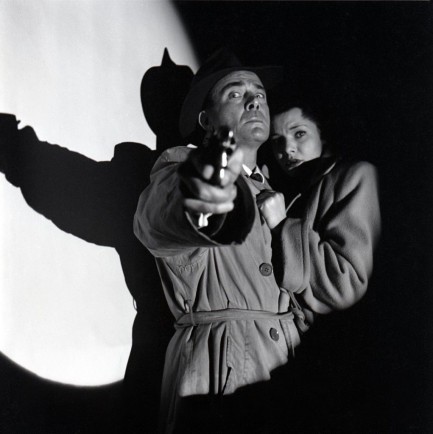 ---