Spillane decides to kill everybody.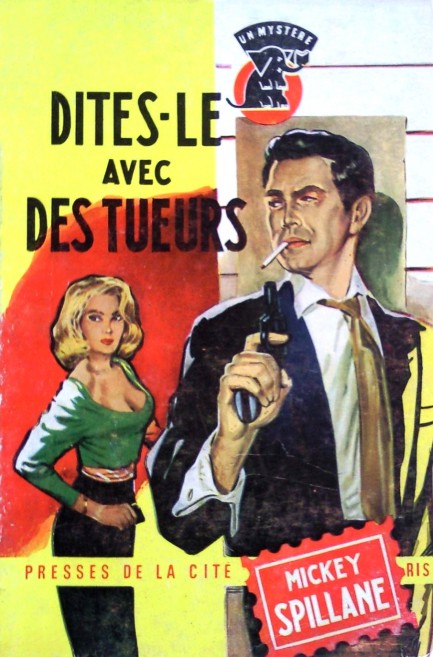 Mickey Spillane's Dites-le avec des tueurs
was published by Presses de la Cité in 1961, and comprised four stories translated into French by G. Morris-Dumoulin—"Stand Up and Die!," "Tomorrow I Die," "I'll Die Tomorrow," and, just for variety, "Me, Hood!" Don't worry, though—lots of people die in that one too. All four tales originally appeared in the American men's magazine Cavalier
, a publication that embraced writers such as Thomas Pynchon, John D. MacDonald, and Theodore Sturgeon, and was instrumental in helping launch the career of Stephen King. We really like the cover art on the above collection, but we don't know who did it. We'll dig into that and maybe report back later.
---