Elephants are the animal kingdom's gentle giants. Most of the time.
This collection of vintage magazine covers features angry elephants and a little of everything else too. The assorted great white hunters are mandatory, but you also get half a dozen tigers, various natives in deadly peril, including one being thrown at an elephant like a piece of furniture, which we have to say is most uncool, and numerous scantily clad women. We had no idea elephants hated tigers so much. Or maybe the tigers are the haters, and the elephants are merely reacting as anyone would. In any case, there are six tigers mixing it up with nature's gentle giants in this collection and we think they all lose. Consider these covers additions to our two groups of animal attack magazine fronts, which you can visit here and here. We also have a stack of adventure magazines we haven't scanned yet, but we'll get to that in due time. We're traveling tomorrow and the next day. Hope to see you on Thursday.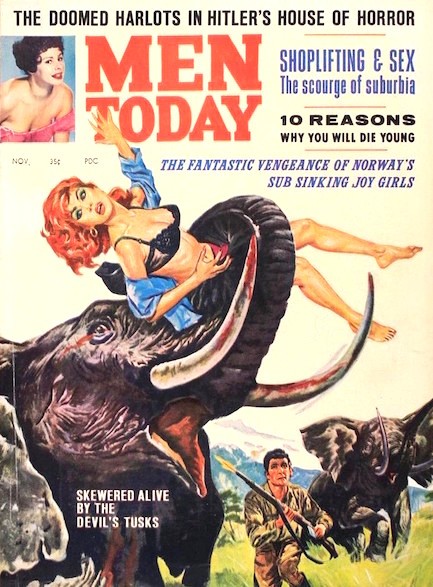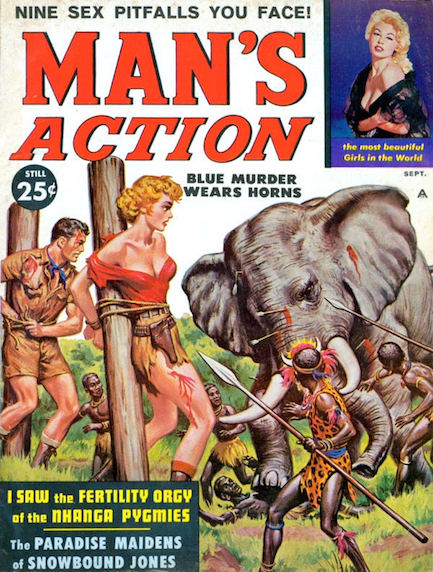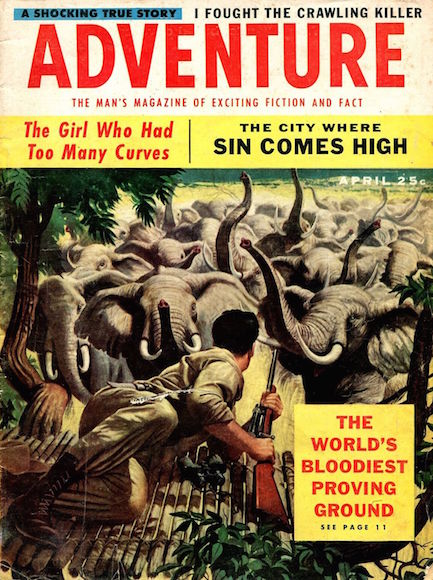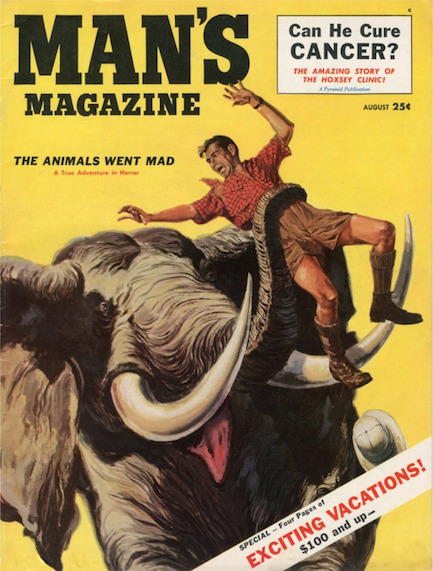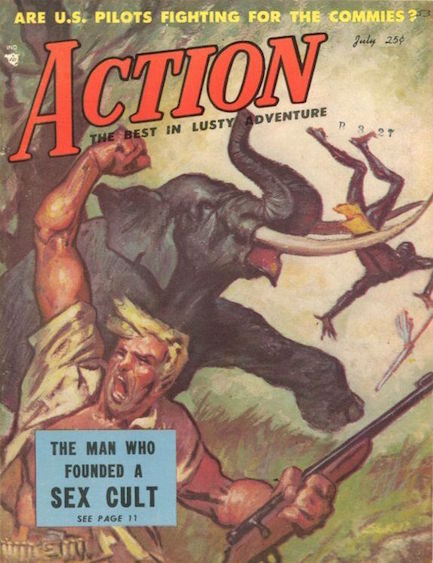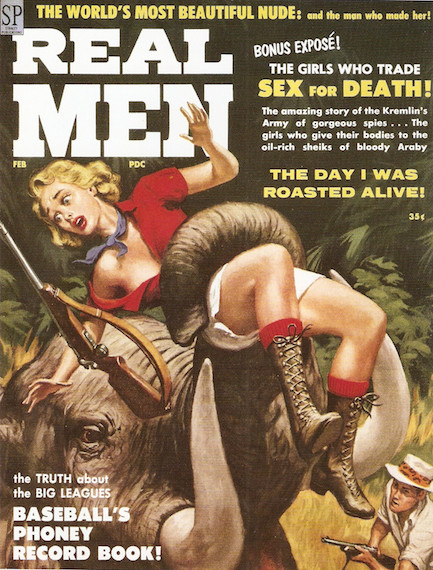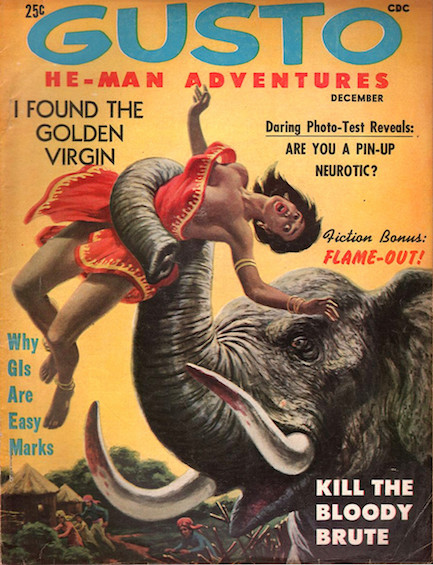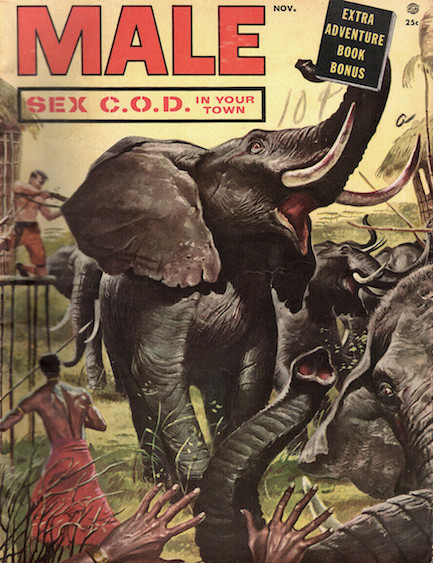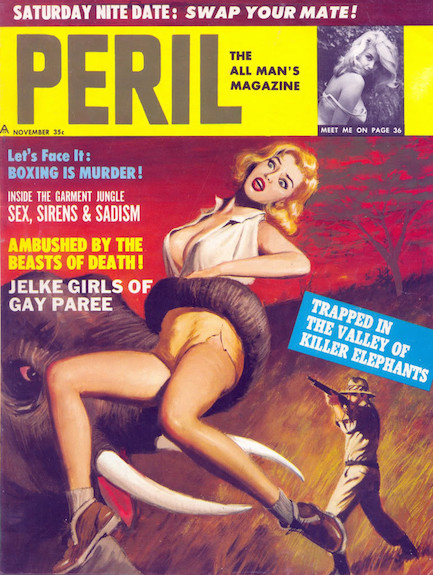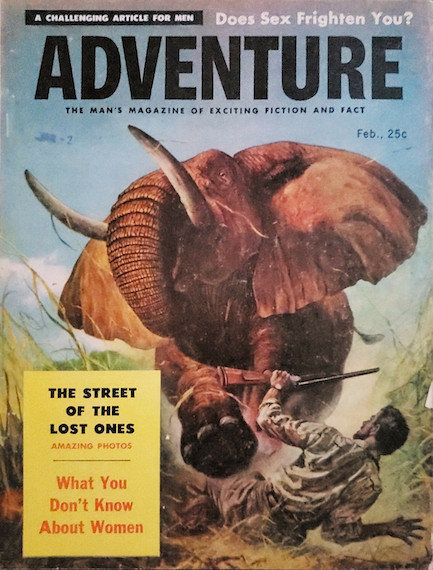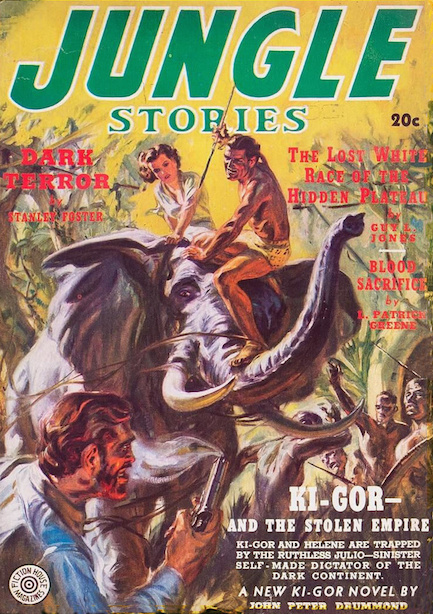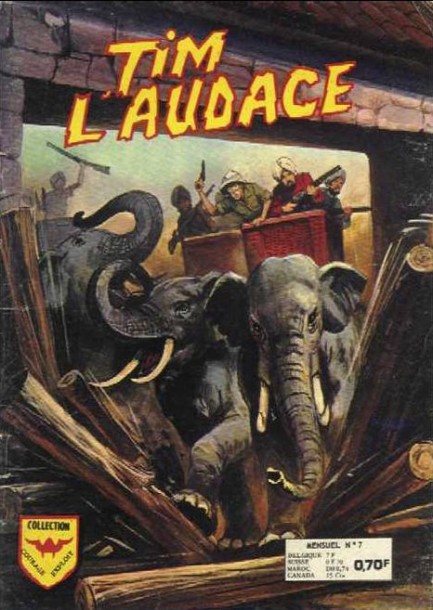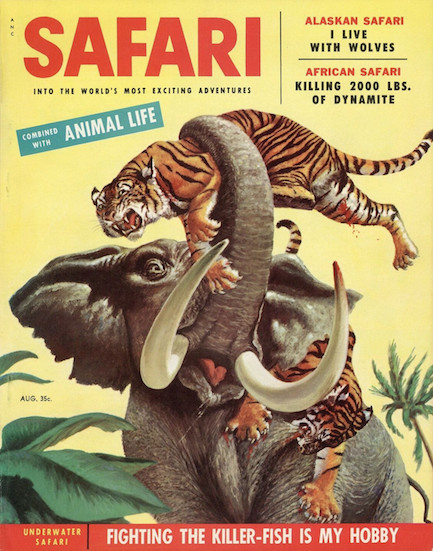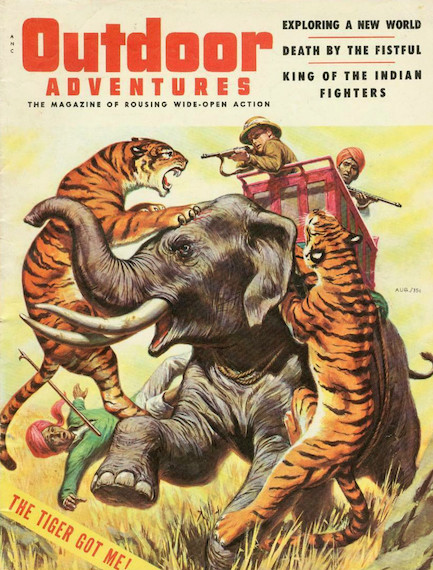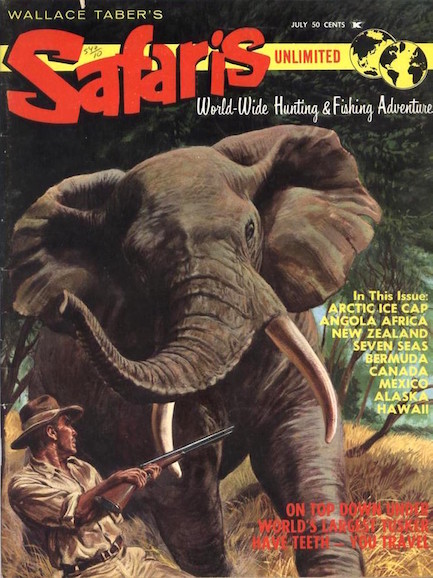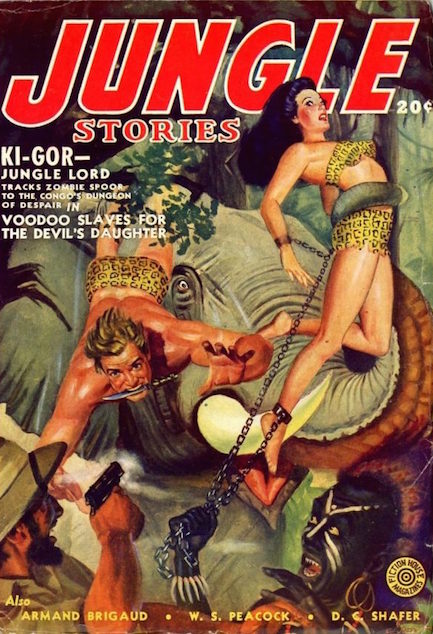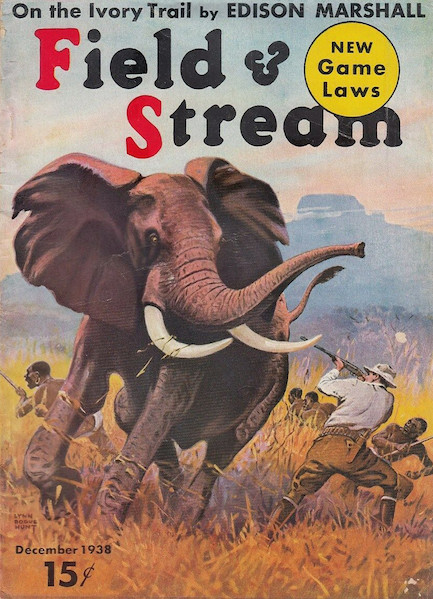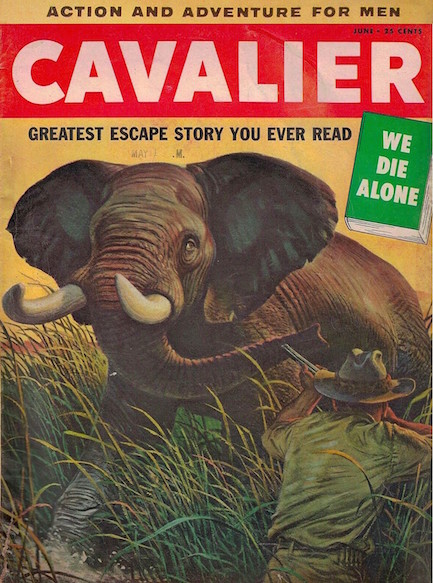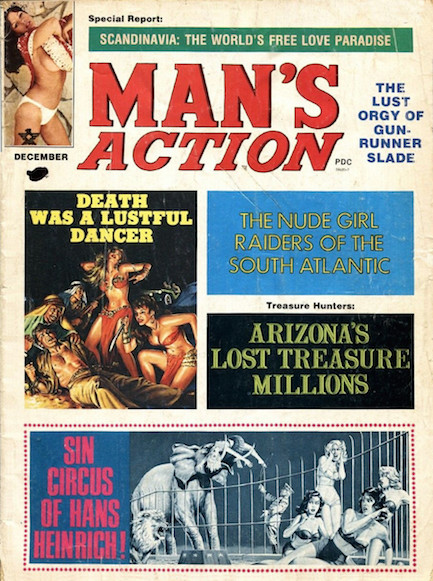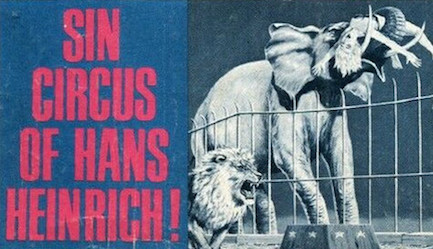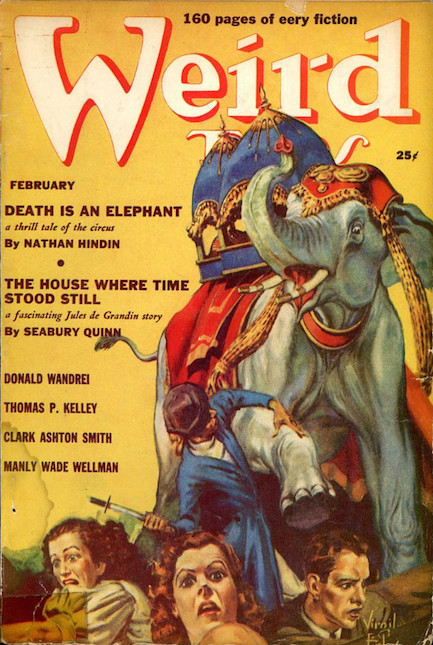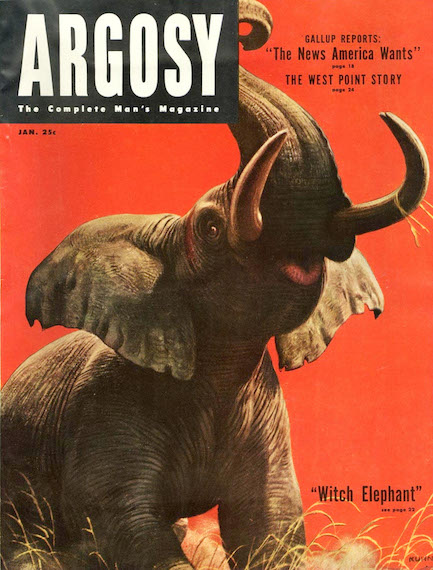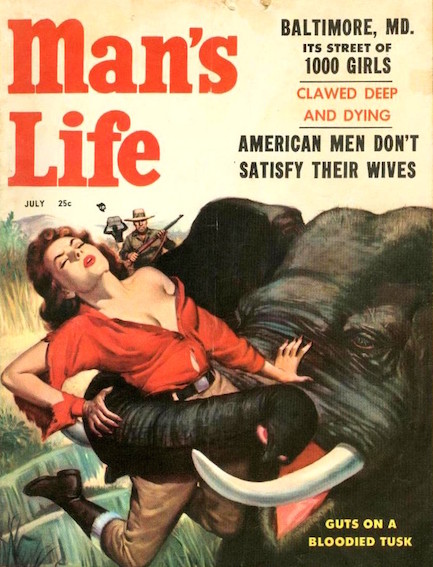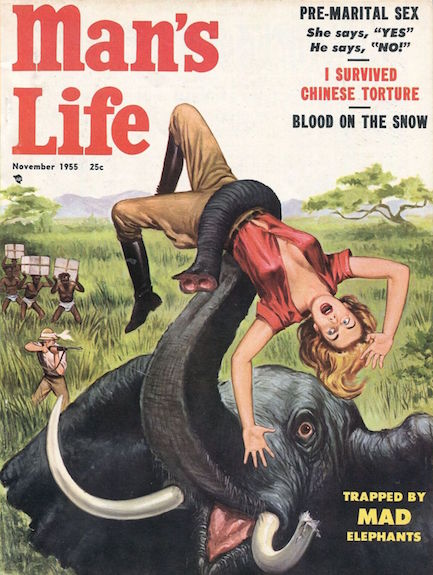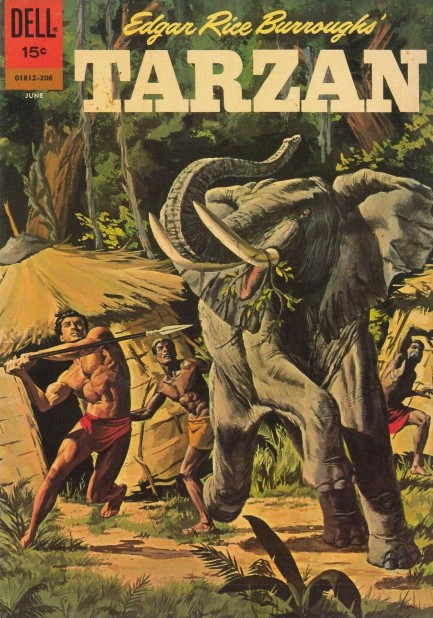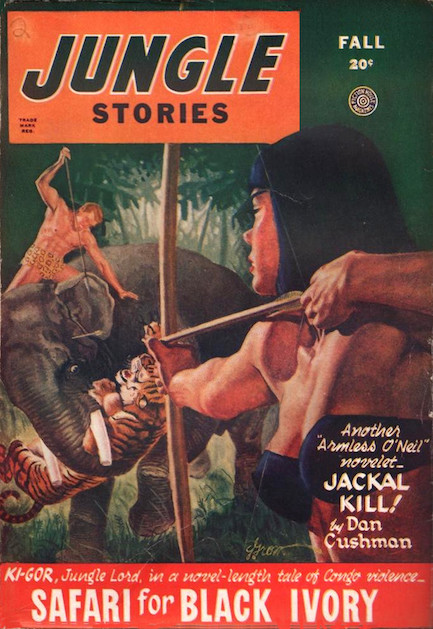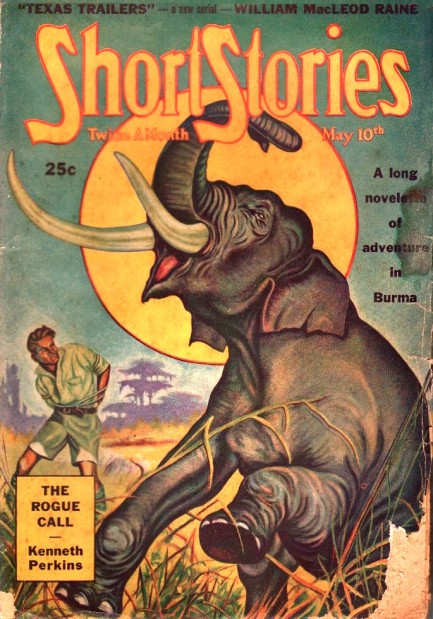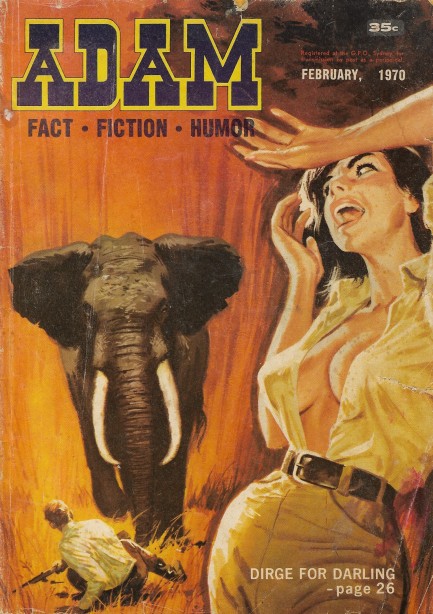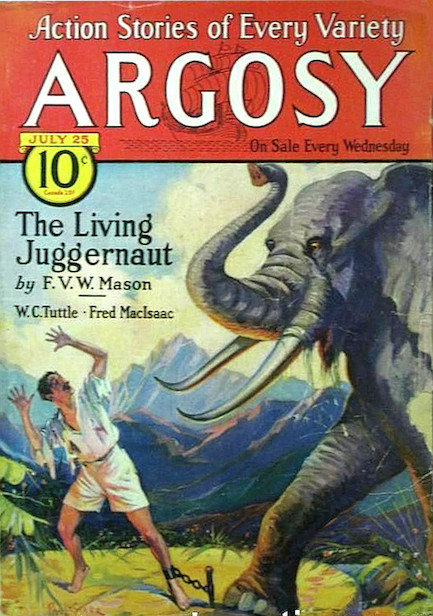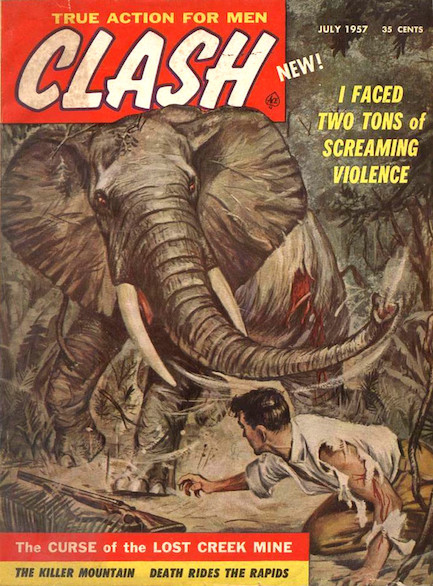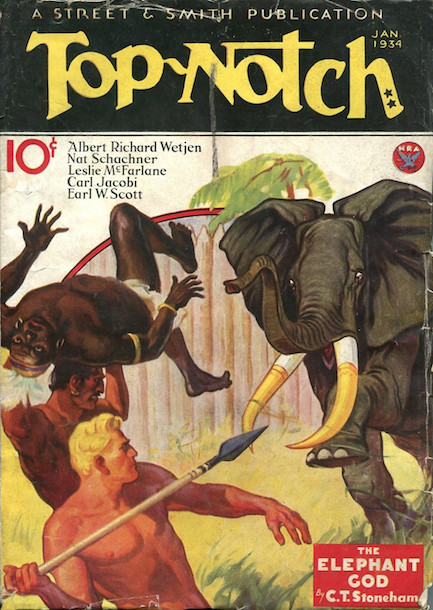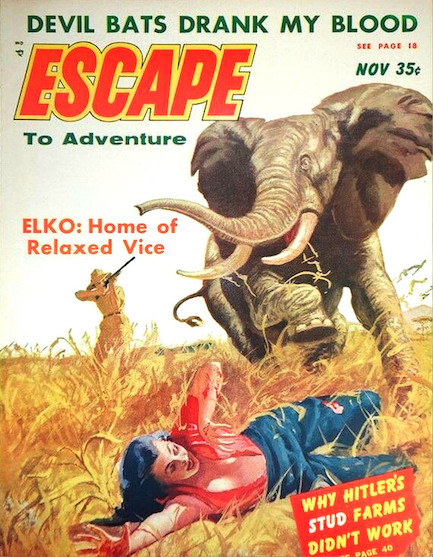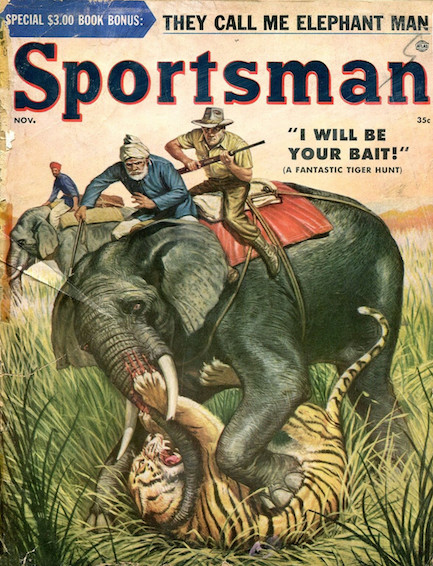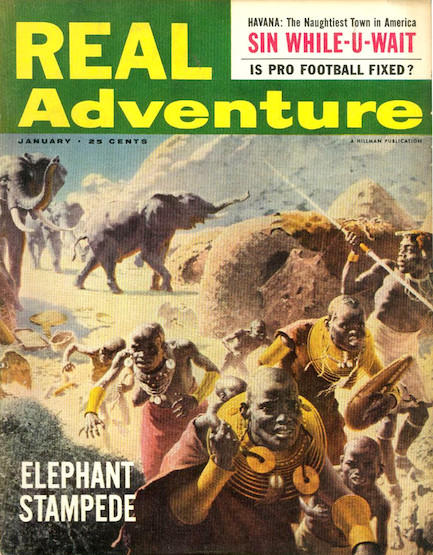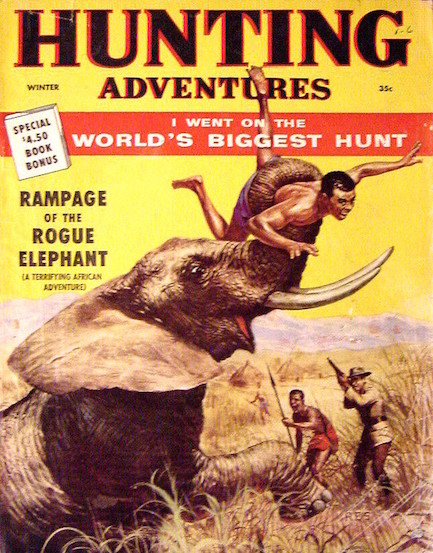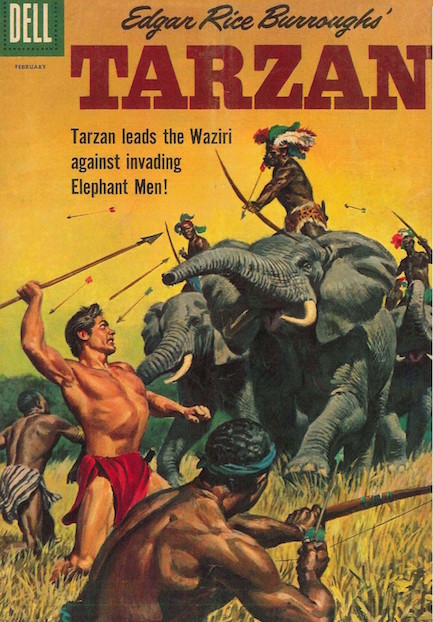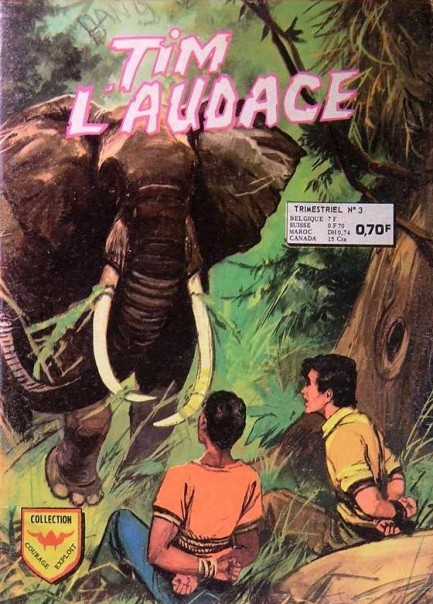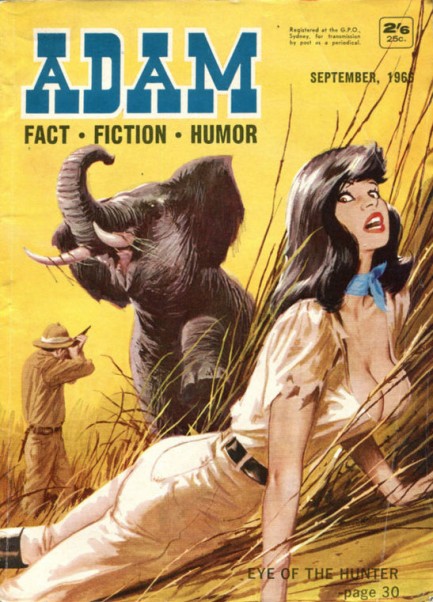 ---
Aren't you a little old for this sort of thing?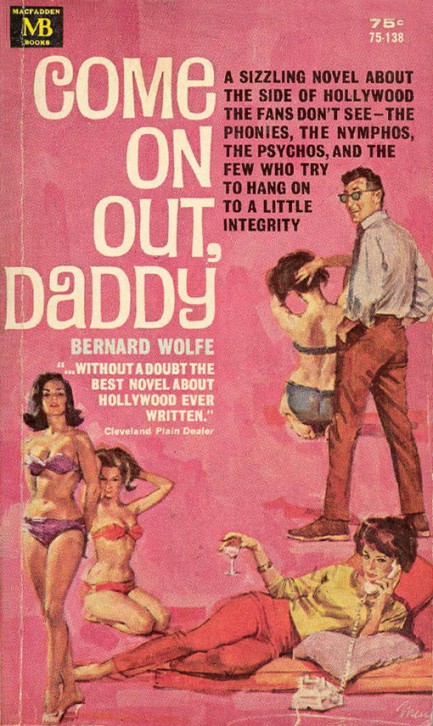 Bernard Wolfe is known for several reasons, not least of them for being Leon Trotsky's personal secretary in Mexico City, but he was also a novelist of wide-ranging interests. Come On Out, Daddy was his Hollywood book, about a New York author who moves out west to cash in on an easy screenwriting job. While making a couple thousand dollars a week for doing very little he runs into the usual assortment of jaded Tinseltown characters—from big stars to little wannabes—and trysts with an assortment of disposable beauties before of course meeting the woman of his dreams. It's episodic due to it being partly cobbled together from short stories published in Playboy and Cavalier, but reasonably well regarded as a cultural satire. Life described it as "garrulously and surrealistically told by a huge cast of people in varying stages of corruption." 1963 on the hardback, and 1964 on the above, with cool cover art by James Meese.
---
Spillane decides to kill everybody.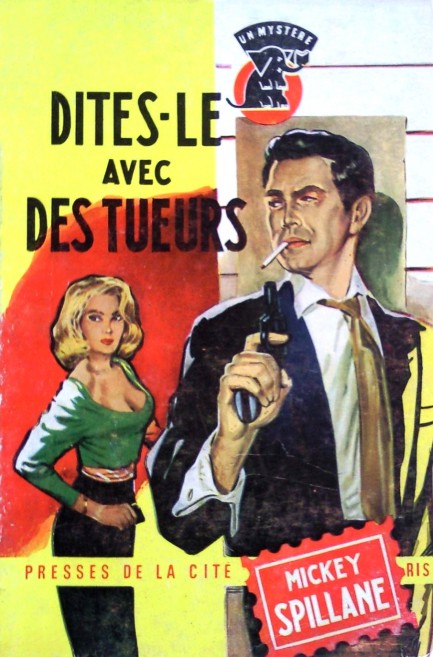 Mickey Spillane's Dites-le avec des tueurs
was published by Presses de la Cité in 1961, and comprised four stories translated into French by G. Morris-Dumoulin—"Stand Up and Die!," "Tomorrow I Die," "I'll Die Tomorrow," and, just for variety, "Me, Hood!" Don't worry, though—lots of people die in that one too. All four tales originally appeared in the American men's magazine Cavalier
, a publication that embraced writers such as Thomas Pynchon, John D. MacDonald, and Theodore Sturgeon, and was instrumental in helping launch the career of Stephen King. We really like the cover art on the above collection, but we don't know who did it. We'll dig into that and maybe report back later.
---