Crazy for feeling so lonely.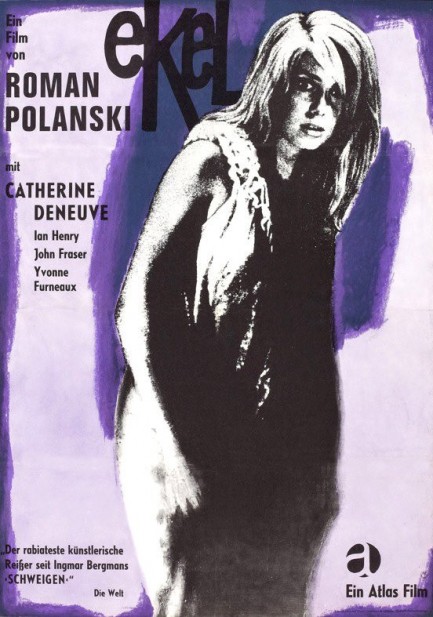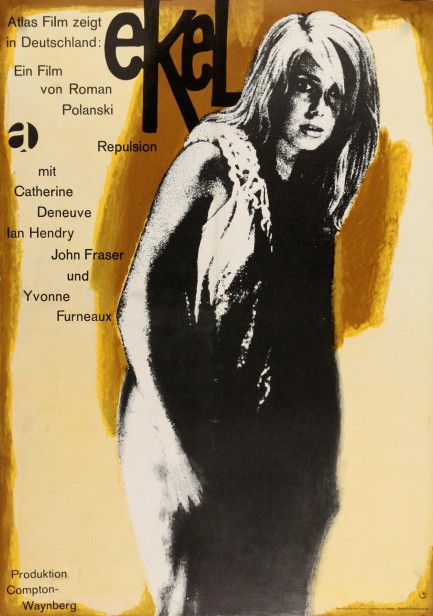 Above, two really nice West German promos for Roman Polanski's quasi-horror flick Ekel, better known as Répulsion, with Catherine Deneuve as a woman who goes crazy in the isolation of her apartment. We talked about this one briefly and shared two Japanese posters for it a while ago. After opening in France and the UK, the film received its debut for German viewers at The Berlin International Film Festival today in 1965.


---
Peter Driben's cover girl is all thumbs, but Driben himself was the opposite.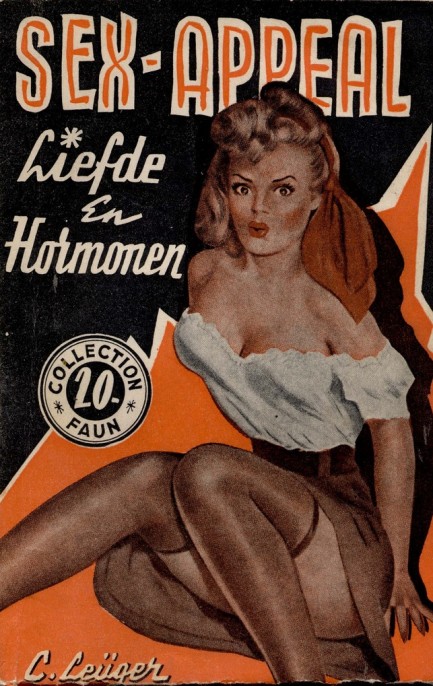 Above are three Dutch pulp covers for Collection Faun and Conald Leüger painted by the famed American pin-up artist Peter Driben. Sex Appeal en Bloedzuigers (Sex Appeal and Extortionists) and Sex Appeal Liefde en Hormonen (Sex Appeal Love and Hormones) date from 1957, and De Pekelzonde (The Peccadillo) with its charming image of a girl having trouble hanging a picture dates from 1963. If you're inclined you can see more Dutch pulp at this Flickr group.
---