Drug lord's ego leads to capture, but bigger issues remain.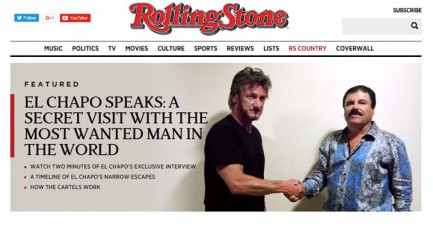 Last night Rolling Stone, one of the U.S.'s top investigative magazines, published a pulp-worthy article on its website about Mexican drug lord Joaquín Guzmán Loera, aka El Chapo. The magazine sent actor Sean Penn to the jungles of Mexico to interview Guzmán, a meeting that came about at the drug kingpin's behest because he was interested in making a movie about his life. Long story short—Guzmán ended up being captured Friday in Sinaloa, Mexico after a gun battle with police, and his ongoing contact with Hollywood figures was the primary factor that led authorities to him.
Guzmán has been imprisoned before, so nothing new there. He escaped both times. He may well escape again. His most recent breakout is detailed in the Rolling Stone article—he disappeared through a hole in his shower (see below), dropped into a mile-long tunnel, and rode away on a specially designed motorcycle on rails that had been modified to run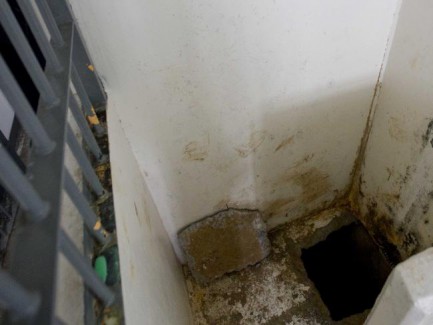 in a low-oxygen environment. All this took at least $1 million to achieve. According to Penn and Rolling Stone, Mexican engineers were flown to Germany for specialized training in tunnel building.
The article is worth a read. Penn describes being waved through police checkpoints to Guzmán's jungle lair, and when that fact is measured against his capture, it suggests a factionalized Mexican state, with the president and certain other top authorities conducting an anti-drug crusade even as military figures, federal officers, and local cops often work for the drug lords. But Mexico is not uniquely corrupt, and that is something that must be emphasized. The wealthy north is also in the drug trade.
Consider—the British bank HSBC knowingly laundered hundreds of millions of dollars of Guzmán's drug profits. Yes, they knew about it. The bank was caught, and its heads talked about a "failure of standards," but all the bankers skated from justice for this terrible crime thanks to their connections in the political world. Is this any different from Joaquín Guzmán motorcycling to freedom through a tunnel? We don't think so. This is something that global authorities desperately want to keep the general public from understanding—the drug trade is an integral part of capitalism, not some dark subset of it.
Not convinced? The U.S. bank Wachovia laundered drug cartel money and deliberately failed to apply anti-laundering measures to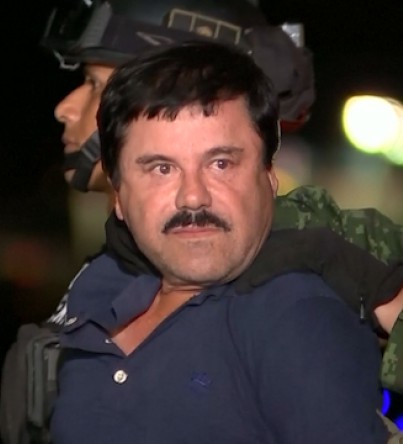 $378.4 billion that passed through the institution. That amount of money is equal to one-third of Mexico's gross national product. The result? Fines of about $160 million—less than 2% of the yearly profits—and no jail for anyone in the executive suite. The list goes on. Liberty Reserve, Bank of America, Western Union, and J.P. Morgan all have drug ties. There are doubtless more we don't yet know about.
Articles in The Wall Street Journal and other establishment papers try to paint the banks as victims. Yet in the end, there are always executives who know exactly what's happening—just like the cops that waved Sean Penn through those Mexican checkpoints. Besides, since when do victims get to charge millions in fees for their crimes? In the same way U.S. slavery was enabled by banks in New York City and Boston, which even accepted slaves as collateral, the southern drug trade cannot exist without the money laundering operations of the northern banks. And the amounts of money involved don't just influence markets—it shapes them. Roberto Saviano, possibly the world's foremost expert on the global drug trade, and author of the blockbuster exposé Zero Zero Zero, says, "It's not the world of cocaine that must orbit around the markets, but the markets that must rotate around cocaine."
---