Drug lord's ego leads to capture, but bigger issues remain.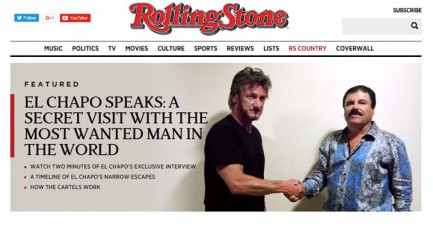 Last night Rolling Stone, one of the U.S.'s top investigative magazines, published a pulp-worthy article on its website about Mexican drug lord Joaquín Guzmán Loera, aka El Chapo. The magazine sent actor Sean Penn to the jungles of Mexico to interview Guzmán, a meeting that came about at the drug kingpin's behest because he was interested in making a movie about his life. Long story short—Guzmán ended up being captured Friday in Sinaloa, Mexico after a gun battle with police, and his ongoing contact with Hollywood figures was the primary factor that led authorities to him.
Guzmán has been imprisoned before, so nothing new there. He escaped both times. He may well escape again. His most recent breakout is detailed in the Rolling Stone article—he disappeared through a hole in his shower (see below), dropped into a mile-long tunnel, and rode away on a specially designed motorcycle on rails that had been modified to run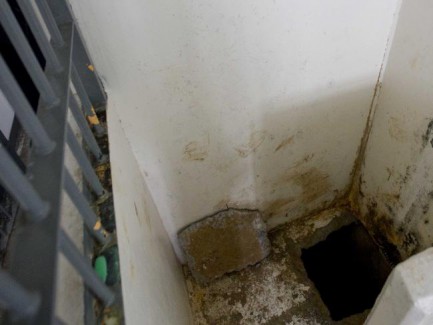 in a low-oxygen environment. All this took at least $1 million to achieve. According to Penn and Rolling Stone, Mexican engineers were flown to Germany for specialized training in tunnel building.
The article is worth a read. Penn describes being waved through police checkpoints to Guzmán's jungle lair, and when that fact is measured against his capture, it suggests a factionalized Mexican state, with the president and certain other top authorities conducting an anti-drug crusade even as military figures, federal officers, and local cops often work for the drug lords. But Mexico is not uniquely corrupt, and that is something that must be emphasized. The wealthy north is also in the drug trade.
Consider—the British bank HSBC knowingly laundered hundreds of millions of dollars of Guzmán's drug profits. Yes, they knew about it. The bank was caught, and its heads talked about a "failure of standards," but all the bankers skated from justice for this terrible crime thanks to their connections in the political world. Is this any different from Joaquín Guzmán motorcycling to freedom through a tunnel? We don't think so. This is something that global authorities desperately want to keep the general public from understanding—the drug trade is an integral part of capitalism, not some dark subset of it.
Not convinced? The U.S. bank Wachovia laundered drug cartel money and deliberately failed to apply anti-laundering measures to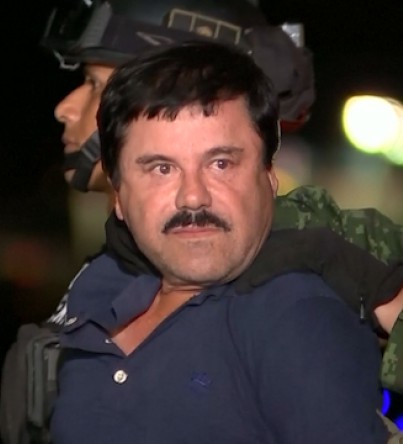 $378.4 billion that passed through the institution. That amount of money is equal to one-third of Mexico's gross national product. The result? Fines of about $160 million—less than 2% of the yearly profits—and no jail for anyone in the executive suite. The list goes on. Liberty Reserve, Bank of America, Western Union, and J.P. Morgan all have drug ties. There are doubtless more we don't yet know about.
Articles in The Wall Street Journal and other establishment papers try to paint the banks as victims. Yet in the end, there are always executives who know exactly what's happening—just like the cops that waved Sean Penn through those Mexican checkpoints. Besides, since when do victims get to charge millions in fees for their crimes? In the same way U.S. slavery was enabled by banks in New York City and Boston, which even accepted slaves as collateral, the southern drug trade cannot exist without the money laundering operations of the northern banks. And the amounts of money involved don't just influence markets—it shapes them. Roberto Saviano, possibly the world's foremost expert on the global drug trade, and author of the blockbuster exposé Zero Zero Zero, says, "It's not the world of cocaine that must orbit around the markets, but the markets that must rotate around cocaine."
---
Fifty years on and the American mainstream media have completely retreated into an alternate reality.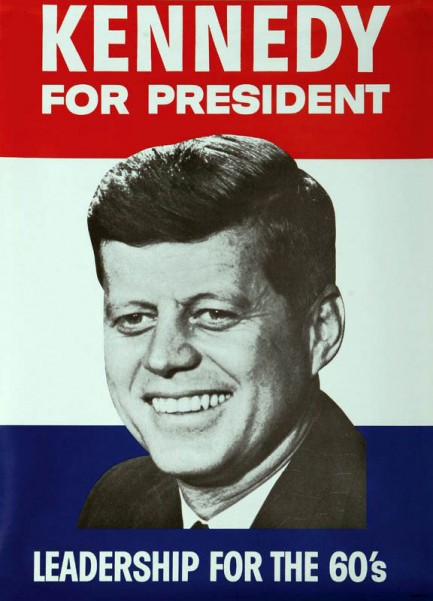 Stories about John F. Kennedy's assassination have been appearing in the media for several weeks leading up the 50th anniversary of the event, as various outlets try to get ahead of the wave of interest, but we're purists here, so we're sharing this poster today, on the actual anniversary of the murder. Let's get the basics out of the way first. As we've mentioned before, a Gallup poll taken days after the killing showed that a majority of Americans believed Oswald was not the only participant. That percentage has gone up since, reaching more than 80%, according to some surveys. That means people who believe Oswald acted with others have always been the majority, and today are the vast majority. That's something your trusted media outlet always leaves out, doesn't it? The point is if you think there was a conspiracy, you are the norm, part of an overwhelming norm, rather than some crackpot minority.

It's an important point because many of the articles published today ask questions like, "Why do people believe in conspiracies?" The problem with that question lies in its framing—it implies that we live in a world that has no or few conspiracies, that it's silly to believe they exist. That's very interesting, considering that in the Libor scandal up to 20 major banks conspired to rig interest rates in a $350 trillion derivatives market, that Britain's spy agency GCHQ conspired to secretly tap into the fiber optic cables that carry the world's phone calls and internet traffic, that the bank HSBC conspired to launder billions of dollars in South American drug cartel money, that ING conspired to violate sanctions against certain types of business dealings with Cuba and Iran, that News of the World conspired to illegally hack the phones of private citizens, and that Merrill Lynch conspired to deliberately overcharge 95,000 customers $32 million in unwarranted fees. All of these happened in just the last few years.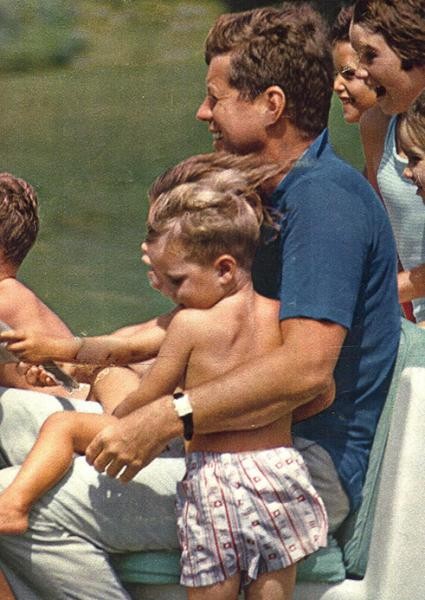 To listen to the mainstream media, you'd almost think there weren't actual criminal proceedings or lawsuits extant in every example we just mentioned. It takes a willful disconnection from reality to deny how prevalent conspiracies are in modern life when hundreds of perpetrators are at this moment sitting as defendants in court because they were caught conspiring. If we want to delve into a few historical examples of conspiracies, then note that the NSA conspired to mislead the U.S. public about the Gulf of Tonkin incident, that American asbestos companies conspired to cover up the truth about the danger of their product, and that in 1962 the U.S. Joint Chiefs of Staff conspired to kill American citizens. That conspiracy took the form of a proposal called Operation Northwoods. In short, American citizens would have been killed in a series of terrorist bomb attacks that would have been blamed on Cuba. Northwoods was
approved
for implementation by every one of the sitting Joint Chiefs. Really let that sink in. The only reason the American government did not kill American citizens is because John F. Kennedy said no—he wasn't interested in committing high treason and murder so he could invade Cuba.
All of the examples we've cited above—a small percentage of the whole, by the way—are incontrovertible historical facts, easily referenced in reams of unearthed documents and on the internet. And all are conspiracies by definition. People who believe Kennedy was victim of a
conspiracy
are derided as semi-literate fringe crackpots, but that group includes

President Lyndon Johnson, First Lady Jackie Kennedy, Robert Kennedy, French president Charles DeGaulle, and Cuban leader Fidel Castro, all of whom voiced disbelief that Oswald acted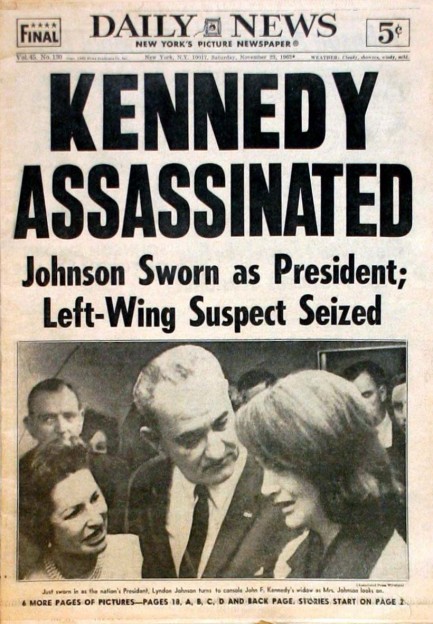 alone. So the

question we should be asking today isn't why so many people believe in conspiracies, but why the mainstream media are so far removed from the factual realities of human, corporate, and political existence, why they are so resistant to the simple truth

that

conspiracies are how powerful actors circumvent regulations, laws, and democratic rights. Or more to the point, exactly what planet do mainstream journalists live on? Not this one, seemingly.
Here at Pulp Intl., we do not style ourselves as truth tellers or serious investigators. We just like pulp art and good white wine, and if we can combine the latter with our naked girlfriends, all the better. We think the question of whether JFK was the victim of a conspiracy needs to be confronted with the proper respect toward the people who believe he was, and the fractional element who believe he wasn't should not automatically be given the high ground. Kennedy was dead before we were born, so in truth, we don't feel any great passion about it. But to us he is symbolic of the steep decline of the modern American mainstream press. Consider this: in a world where conspiracies incontrovertibly occur, and occur so often that it's actually difficult to keep track of them all, the American press continues to use terms like "conspiracy theory" as an epithet and treats anyone who questions the official JFK assassination story like a fool or a nut case. At the very least, that's a disservice. At worst it's deliberate social engineering.


---