She captures your attention from the first sentence of the first paragraph.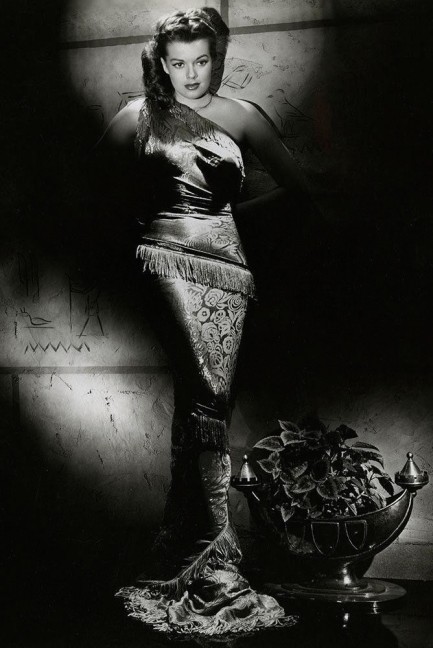 She was born Donna Mae Tjaden, but launched her show business career as Janis Paige, and under that name appeared in films like Of Human Bondage and Fugitive Lady, before transitioning almost exclusively to television around 1953. The above photo is credited as being from the "1950s," which seems a bit broad to us. We can do better. The back tells us it's a Warner Brothers promo, and as we mentioned, Paige moved into television in 1953. We think the photo is most likely from 1950. Paige starred in the Warner crime drama This Side of the Law that year.


---
It's not as fun a place as you think.
Artist William Rose produced this great cover for Doris Miles Disney's reverse mystery Dead Stop, aka Dark Road, in 1946. Doris Disney was a major writer who produced dozens of novels, many of which were made into movies, including the above (retitled Fugitive Lady), Family Skeleton, (retitled Stella), and Straw Man. This particular novel is about a woman named Hazel Clement who has a comfortable marriage to a boring man and decides that if she had a hammer, she'd hammer in the morning, hammer in the evening, all over his head. No spoiler there—the cover gives it away. The success of the book prompted Disney to write five more starring Jeff DiMarco, the insurance investigator tasked with unraveling Dead Stop's mystery. We've read a couple of Disney books, and we can tell you she penned some pleasingly dark novels that are well worth the time. And in case you're wondering, she's unrelated to you-know-who.

---