Police Gazette reveals the most obvious secret ever.
This late stage Police Gazette was published this month in 1973 and features a cover triptych of Lorne Greene, Hank Aaron, and Australian actress Cathy Troutt, aka Kathy Troutt. Gazette claims that Greene planned to run for political office (he didn't) and ponders whether Aaron can break MLB's home run record (he obviously did), but we're interested today in the Troutt story, which isn't really about her but rather an entire group of female celebs whose secrets Gazette promises to reveal.

What are these mysterious secrets? Well, Vivianne Ventura reveals, "I would never allow myself to fall in love with a poor man." Minda Feliciano says, "A man will drop everything—his business, his girls, his family—to follow me. I have that effect on men." Gay Beresford says, "I adore money and luxury and flying to Paris and staying at the Plaza Athenee." Emma Breeze says, "I prefer luxury." So it seems the secret, which is no secret at all, is that they love money.
Only Cathy/Kathy Troutt seems to feel differently, saying that she wants merely to settle down and have a normal life. Why she's even with this group of women is perhaps the real mystery, but maybe she was the consolation prize for the Gazette's decidedly non-glamorous demographic. Today Troutt maintains a very interesting website concerned with ocean diving, marine life and other subjects. You can see it here, and ten scans from the Gazette

appear below.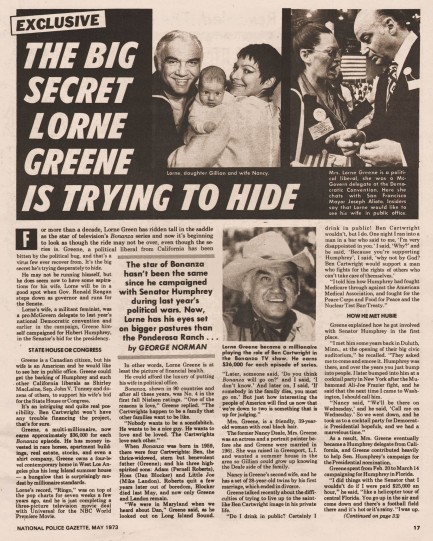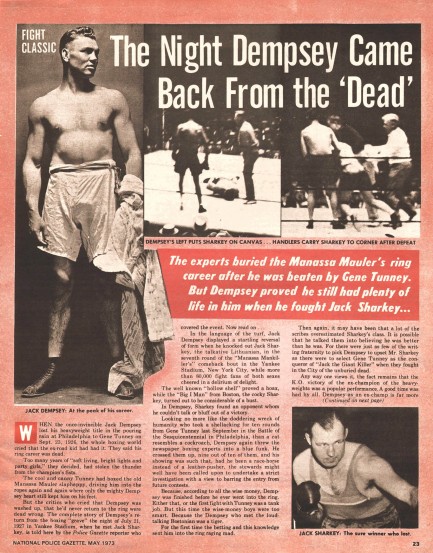 ---
Don't let the cute cover fool you—The National Police Gazette is all conspiracy and vice inside.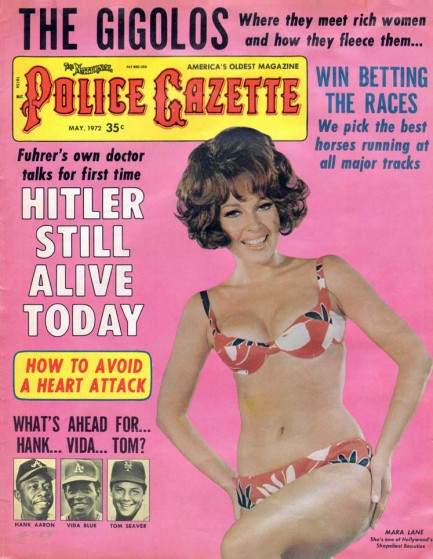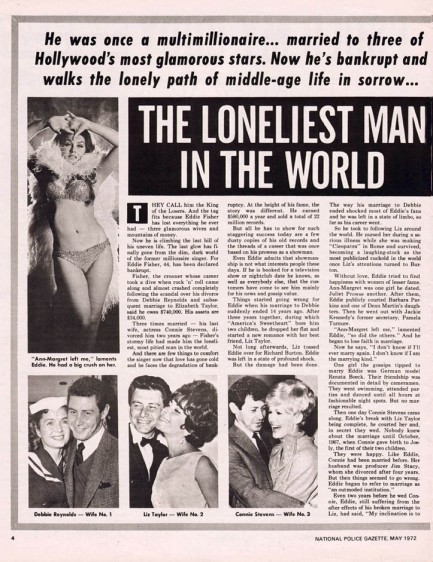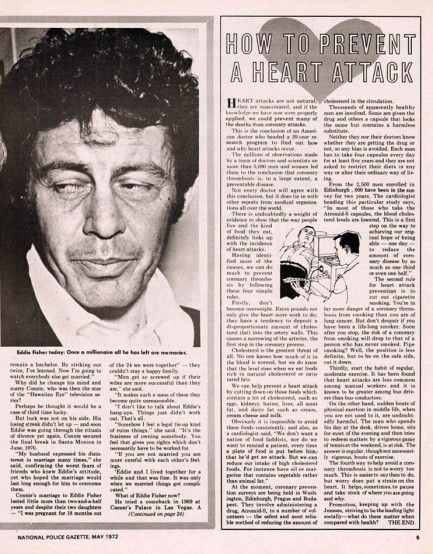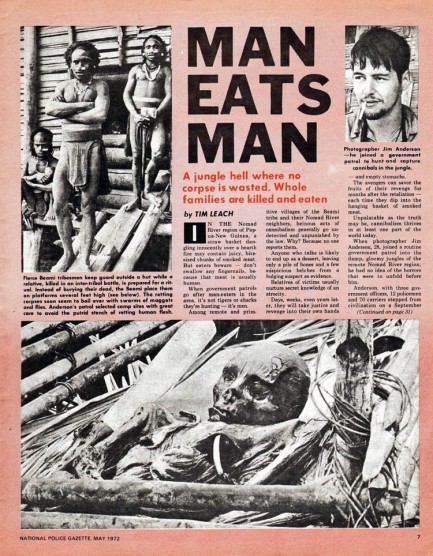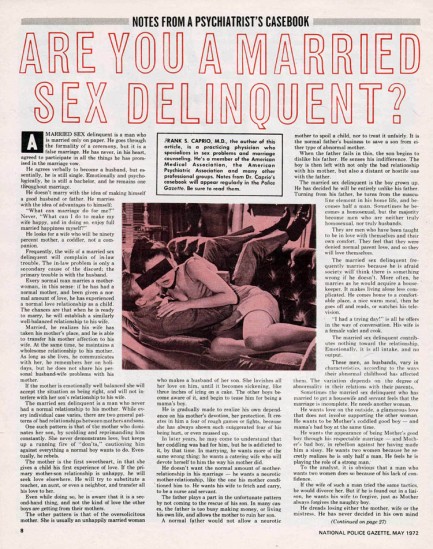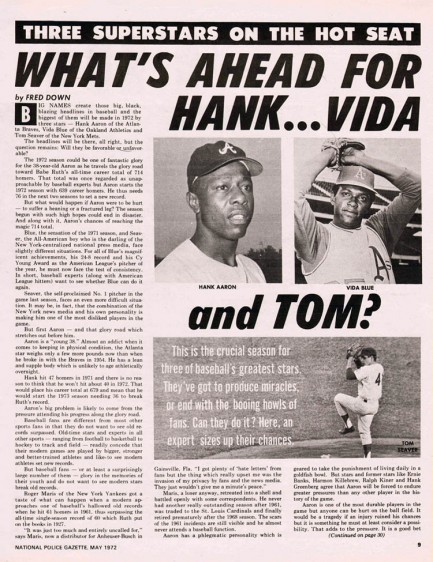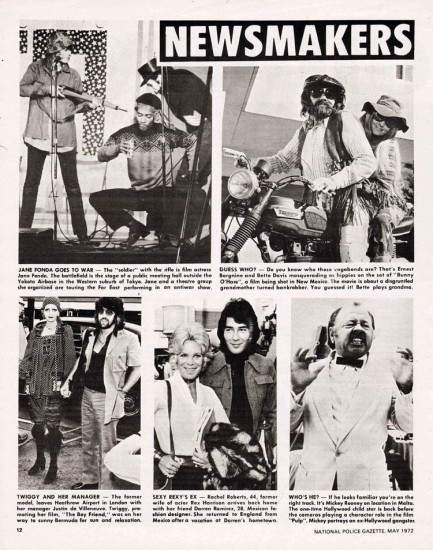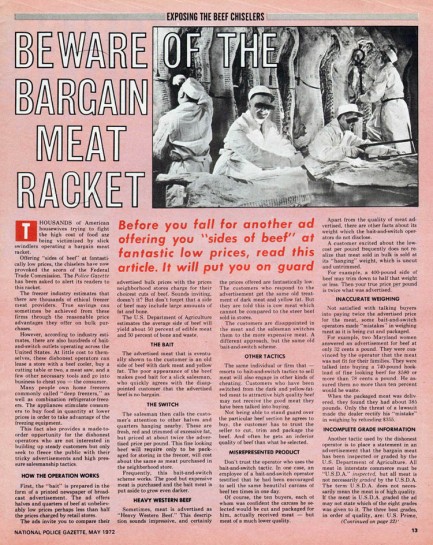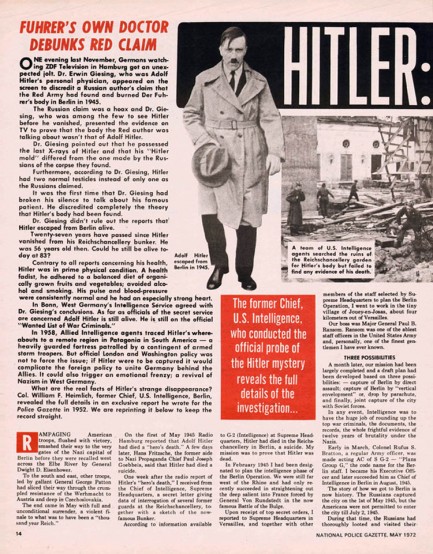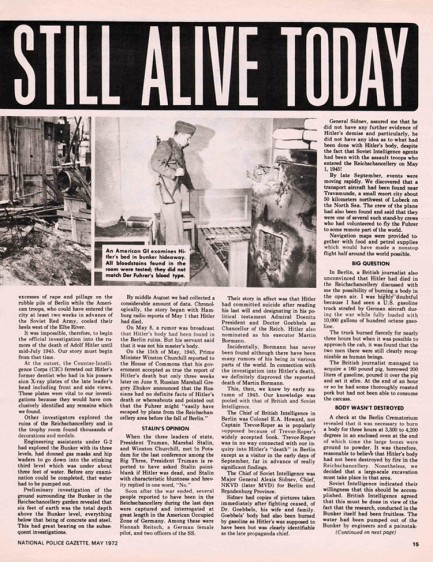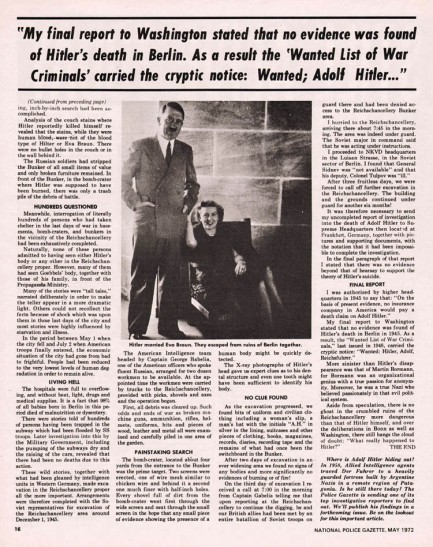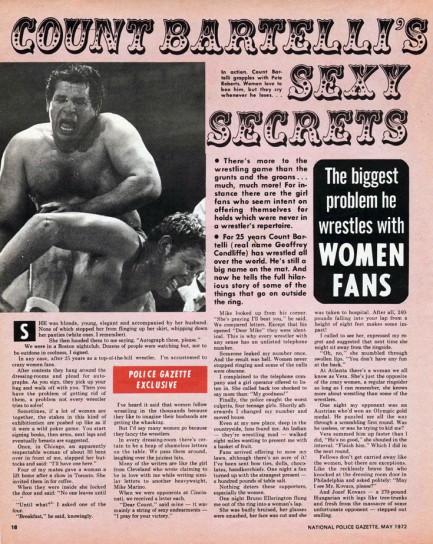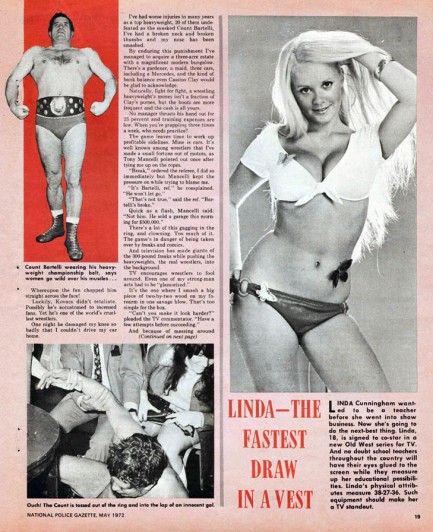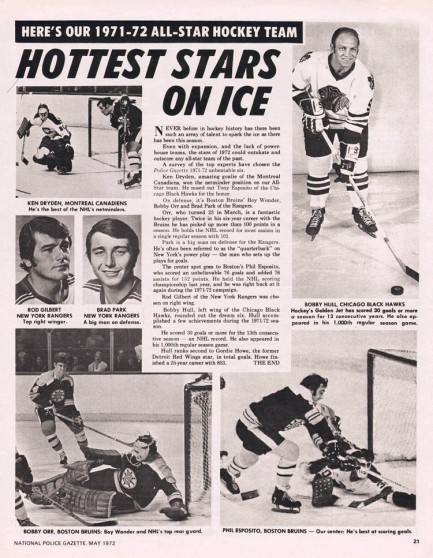 Above is a National Police Gazette published in May 1972 with cover star Mara Lane, and it's really too bad we can't the post the pages at a readable size, because some of the articles are fascinating. First, Hitler turns up again in a story that proves conspiracy theories have always been with us. Then Gazette editors discuss Hank Aaron possibly falling short of Babe Ruth's home run record by harping on the likelihood of injuries. That's standard sports reporting, but it's interesting how specific they get: But what would happen if Aaron were to be hurt—to suffer a beaning or a fractured leg? Considering the Gazette's customer demographic, we have to wonder whether this is reporting or wishful thinking. But our favorite story here concerns women who sell their bodies for bingo. Because a woman can really, you know, burn through her finances buying those paper bingo sheets. And then when she's broke presumably she sidles up to some handy male and whispers in his ear, "It's strange, but whenever O-69 comes up the craziest idea pops into my head." Sound farfetched? Then you don't know bingo, friends. We're talking about an activity that involves something called a ball blower. Look it up.
---
Days go by and still I think of you.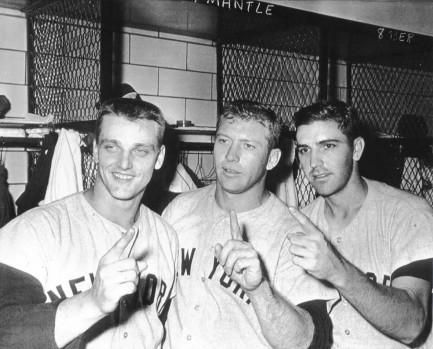 In the United States, Major League Baseball's 2010 season opened last night with a couple of games, but today is the first full slate of baseball, and in commemoration we've tracked down a few images of baseballers from the past. We won't identify every player, but we do want to make special mention of a few. In panel two below you see Ty Cobb spiking catcher Paul Kritchell in the nuts. Why? That's just how he rolled. Panel three shows Buck Leonard of the Homestead Grays running out a grounder against the Philadelphia Stars during the 1945 season, and below him is Oscar Charleston. Leonard, Charleston, and Josh Gibson, in panel eleven, are all Negro League players who were inducted into the Major League Baseball Hall of Fame way back in the early seventies. All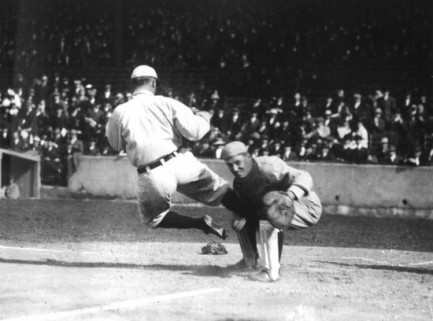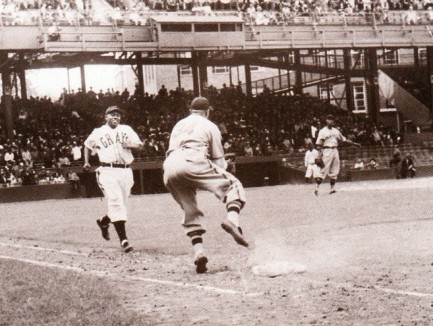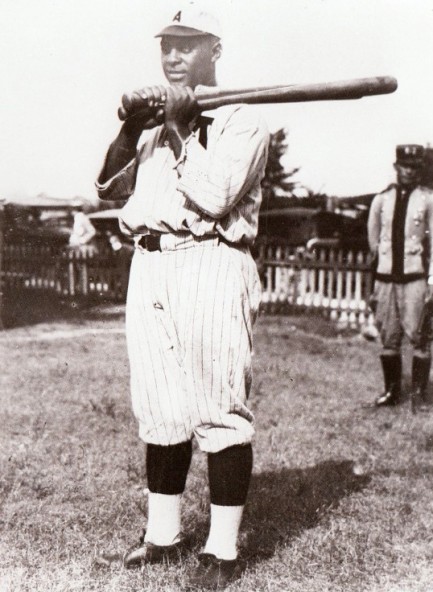 three are considered by sports historians to be among the best who ever played their positions, though they never played in the Major Leagues. Lastly, in panel fourteen you see Lefty Grove, one of the great pitchers of his era, frozen in time just before a game, forever young.
We decided to post all these photos because we're basically a history site, and baseball, more than any other American sport, is inextricably bound with the country's history. When you think of Ted Williams, you don't just think of baseball—you think of World War II. When you think of Joe DiMaggio, you think of Marilyn Monroe and her tragic ending. Hank Aaron, chasing a sacred record with grim determination, is part and parcel of the civil rights movement—not for anything he said, but just because that was his place in time. For every era of baseball, the faces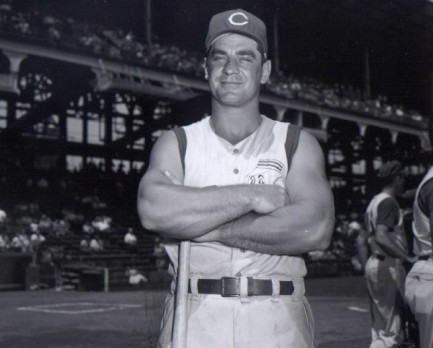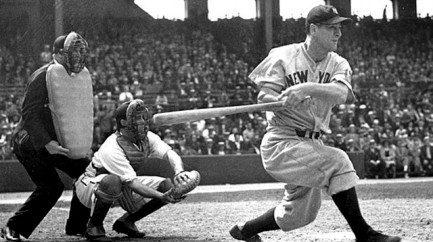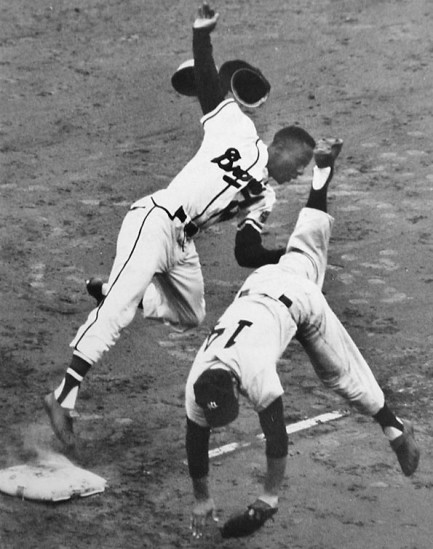 conjure moments on the field, but also events far from the confines of the ballpark. This is what makes the boys of summer such a special group. Seasons change, winter inevitably comes, careers and lives end, but their niches in history are secure. Meanwhile these images are a reminder of just how long and wonderful the summer can be. Enjoy the season everyone.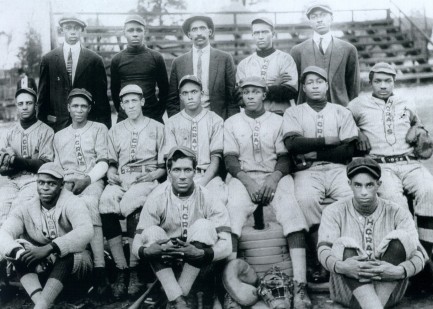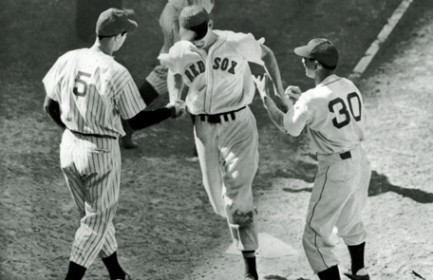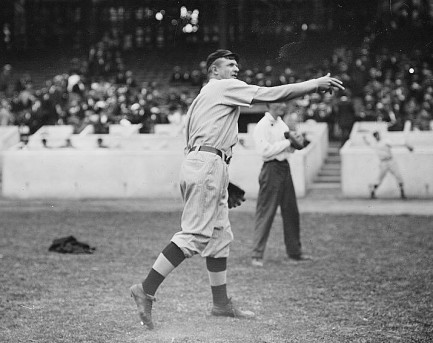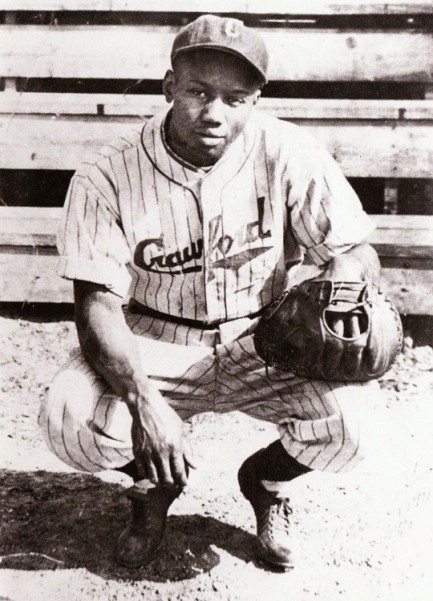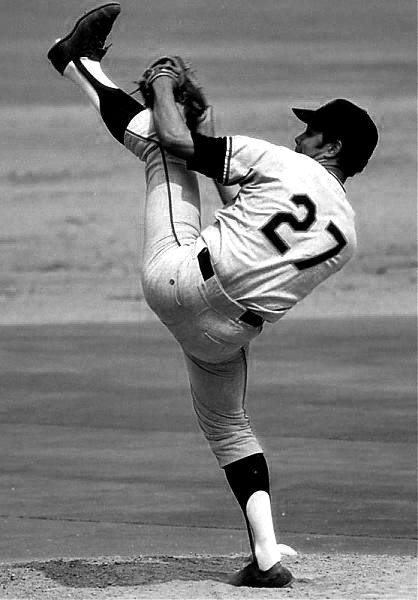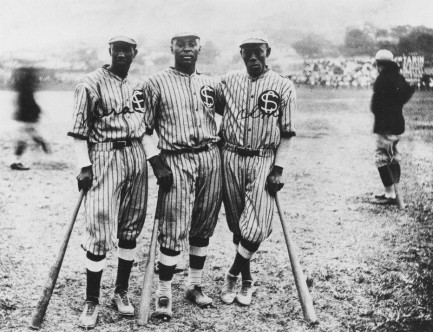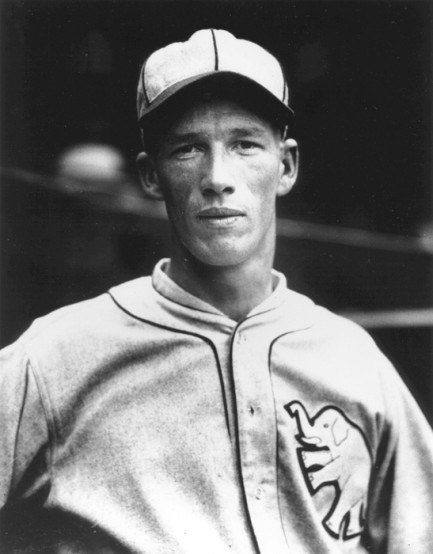 ---