Leigh Christian is just right.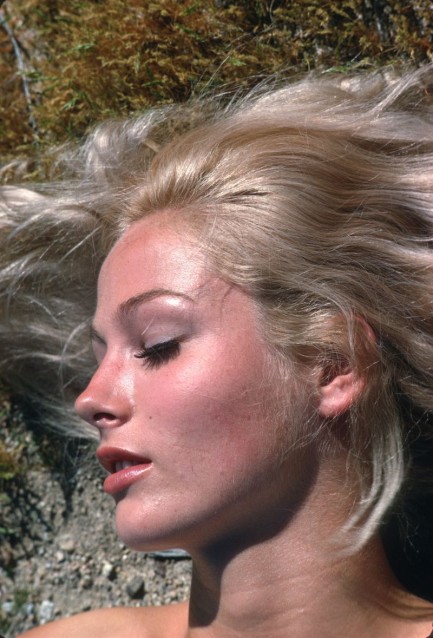 In the Goldilocks fable too hot and too cold are both unacceptable, but in our opinion there's no such thing as too hot, at least not when it comes to vintage actresses. Leigh Christian's credits were mostly on television, where she appeared on Hawaii Five-O, McCloud, Barnaby Jones, Starsky and Hutch, and many other shows. Among her few films were low budget efforts such as The Doll Squad and Beyond Atlantis. Her most recent role was as herself in 2010's Machete Maidens Unleashed, a brilliant and funny documentary about '70s schlock cinema. The golden photo above is from early in Christian's career, 1969, when she was probably dreaming of bigger things than cheesy network cop shows. But ultimately she acted for twenty years, and that isn't a bad run by any measure.


---
Accurate shooting starts with the diaphragm, baby. Let me show you what I mean.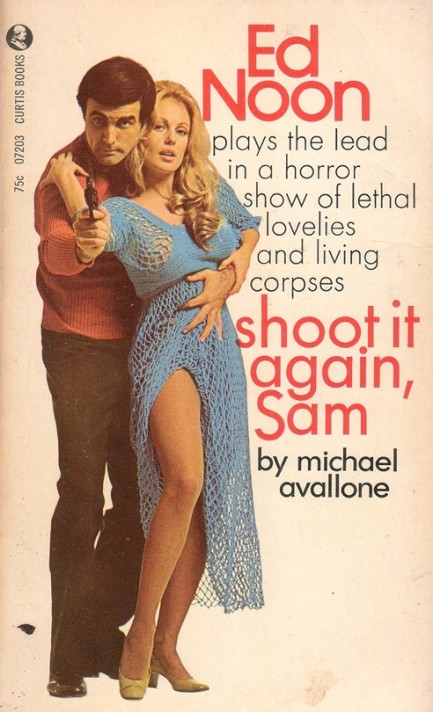 We posted a couple of Michael Avallone covers a while back and decided to return to him today for a more detailed treatment. Avallone called himself the fastest typewriter in the east, cranking out nearly two hundred books between 1953 and 1989, including entries in the Hawaii Five-O, Planet of the Apes, and Man from U.N.C.L.E. series. But speed exacted a heavy toll in quality, which may be why Avallone is considered by some to be one of the worst writers of all time. We can't possibly dispute that—after all, he wrote the novelization of Friday the 13th in 3D—not exactly a résumé highlight. But even if he was undiscriminating, he was also bold. His output eventually shifted from detective fiction to pure flights of fancy. In the surreal Shoot It Again, Sam a group of Chinese brainwashers disguised as old Hollywood stars make lead character Ed Noon believe he's Sam Spade. The series grew even weirder, and by the last few books Noon was trying to thwart an alien invasion. Quality of the prose aside, Avallone was a unique—if occasionally obnoxious—member of the pantheon of post-pulp athors. Check him out yourself and you'll see what we mean.
---