Spaak now or forever hold your peace.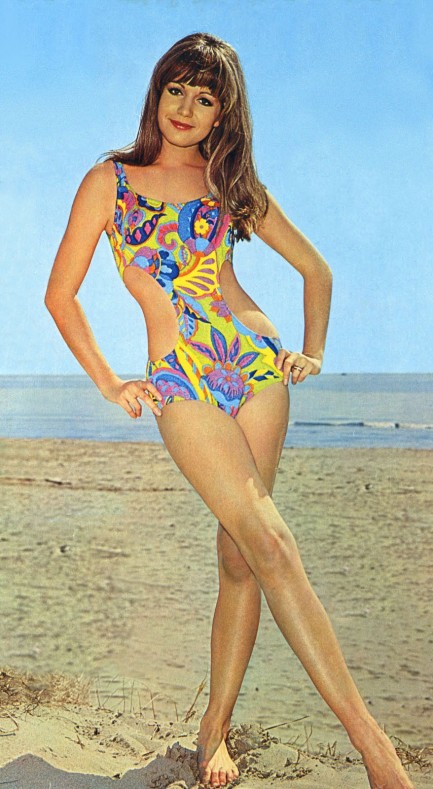 We couldn't just call French actress Catherine Spaak—what was it?—ah, yes, the word was "heavenly." Well, we get all flowery when we do movie reviews. But whatever, we couldn't call her that and leave you with just a few fuzzy, helmet-haired stills of her from Il gatto a nove code to form your impression, so here she is again in a 1968 promo shot. It's a bit amazing, don't you think, how much hair changed in just two years? Watch what we mean. Directly below: 1970.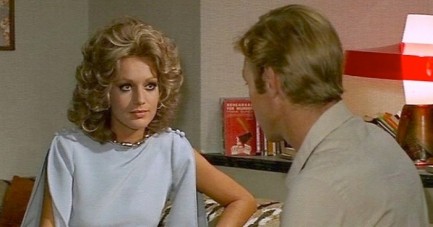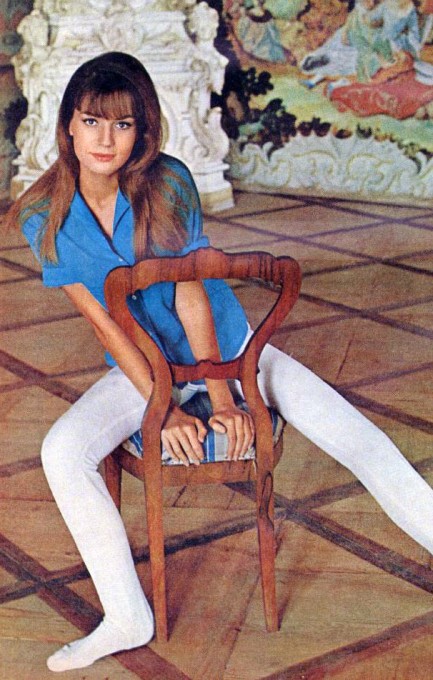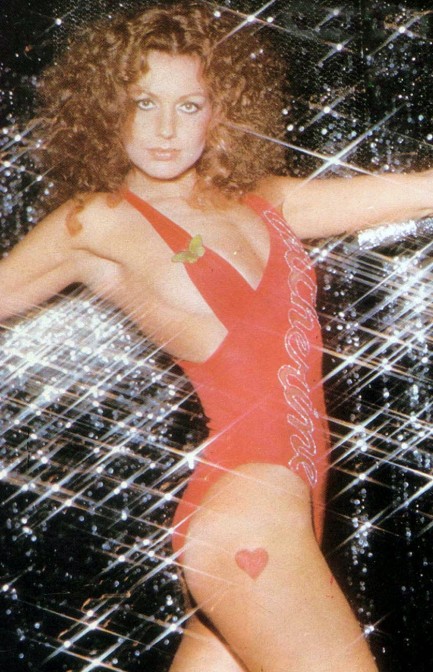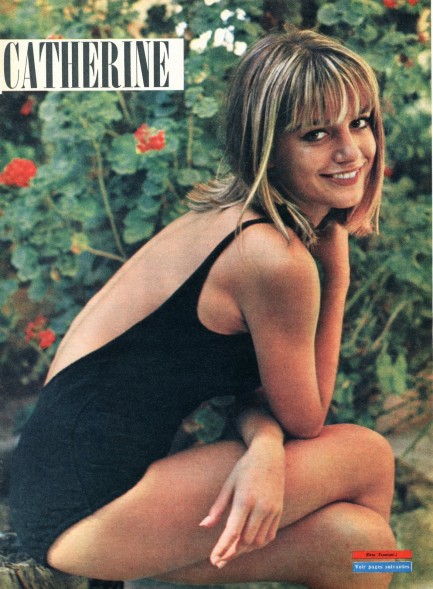 See? We can only assume all that '60s acid finally kicked in around 1970. It just so happens Spaak looked good even with her 70s hair, but she isn't a typical mortal woman, so she was able to get away with it. The really scary part is people say 70s style is coming back. In the words of George Santayana, "Those who cannot remember the past are condemned to repeat it." Or better yet, in the words of Grandmaster Melle Mel, "Don't do it!"


---
Dario Argento's Code may prove difficult for most to unravel.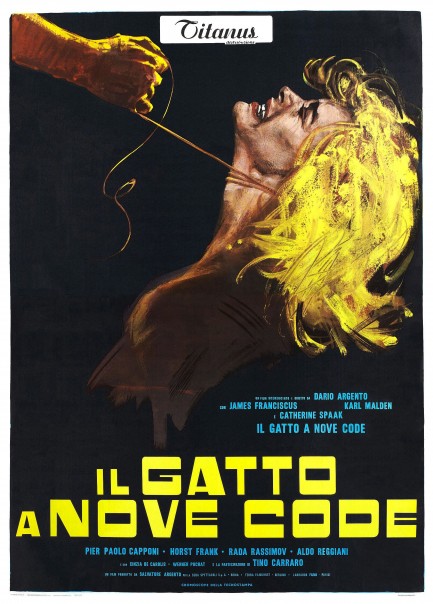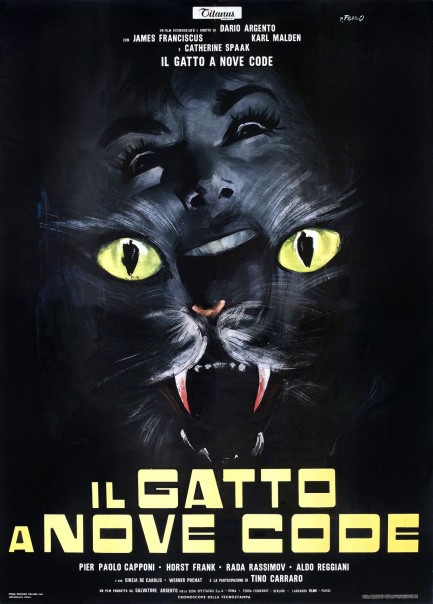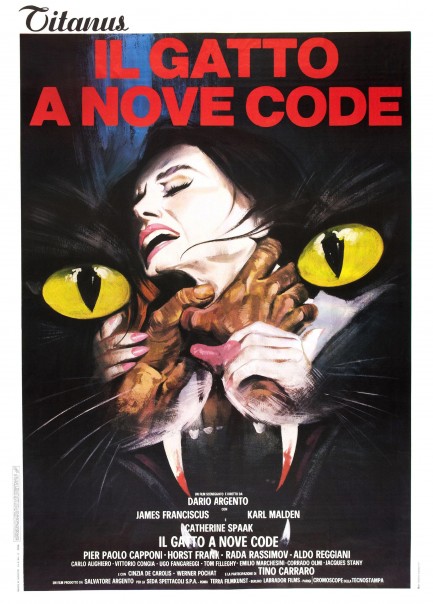 Above are three excellent posters for Dario Argento's Il gatto a nove code, aka, Cat o' Nine Tails. Only one bears a signature—P. Franco, who in everyday life was Franco Picchioni. We suspect he painted the others as well. With posters this great, plus Argento at the helm, we had to watch the movie, but while it's a serviceable giallo with an interesting central murder mystery, it's nothing to write home about. But it does have Karl Malden doing a bang-up job as a blind ex-newspaperman and James Franciscus as a solid lead.
And then there's the heavenly French creature known as Catherine Spaak. You have to work pretty hard to somehow make a love scene featuring this stunner possibly the worst ever filmed, but Argento manages to make her romp with Franciscus as erotic as watching a hardware store clerk stack two wooden planks. Want your kids to avoid premarital sex? Have them watch this scene. They won't even have a clue what happened.
The title of the movie refers to neither a cat nor a nine-tailed whip, but rather to the many leads that need to be investigated before the mystery can be unraveled. It could also describe Argento's struggle to weave an involving narrative. In the end, even with his stylish direction framing the story, it's Malden that carries this movie to the finish line. Plus he has a sword cane, which is always a bonus. Many Argento fans use the term "underrated" to describe this effort. That's a euphemism for strictly average. Il gatto a nove code premiered in Italy today in 1971.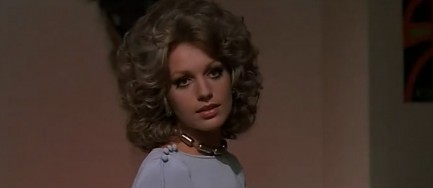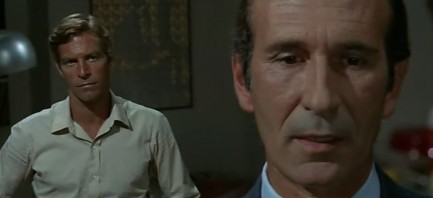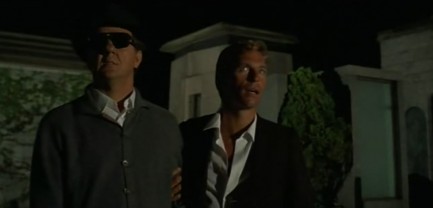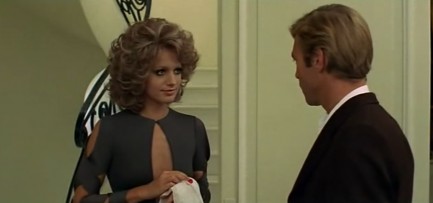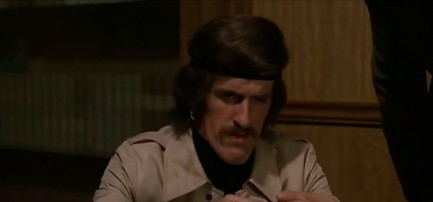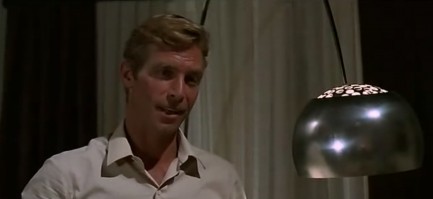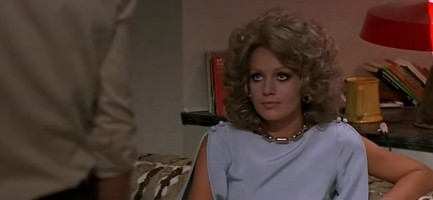 ---