He's also managed to double his entendre.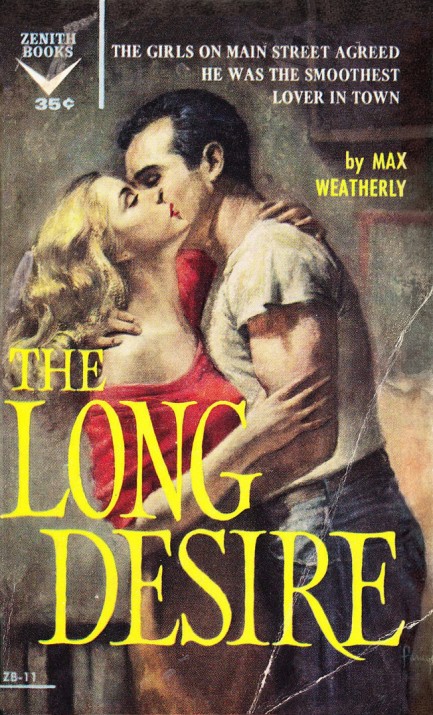 Above, beautiful cover art by Jack Faragasso for Max Weatherly's The Long Desire, published 1959 by Zenith Books. Faragasso had an extensive career which you can learn about at his website. We also shared a couple of other pieces from him, here and here.


---
I'm down to my last few bullets! Throw those egg salad sandwiches we brought for lunch! Maybe those will slow them down!
When we first saw Eric North's 1955 sci-fi thriller The Ant Men the first thought we had— Well, actually, the second thought. The first thought was: "Oh, this is a must read." Our second thought was: "Highly centralized, conscienceless, conformist hordes seeking to overrun everything in sight? Hmm, wonder what that's a paranoid metaphor for?" But the book doesn't really have the anti-commie thing. It's sci-fi played straight about six unfortunate people who stumble upon a city of giant ants in the dead heart of Australia. To make matters worse, there are more than just ants out there. It's reasonably fun at first, but North slowly drives his own narrative south with an impossibly annoying Aussie bush guide character who exclaims, "Mamma mamma!" probably fifty times. Five would have gotten the idea across. Before long we were hoping the ants would rip him to pieces and drag his sections down a hole to their queen. The fact that they don't is the book's biggest flaw. Aside from that it's decent, but certainly not among the better sci-fi novels of the period. This MacFadden-Bartell edition has art by Jack Faragasso.


---
Paperback publishers double down on a legendary model.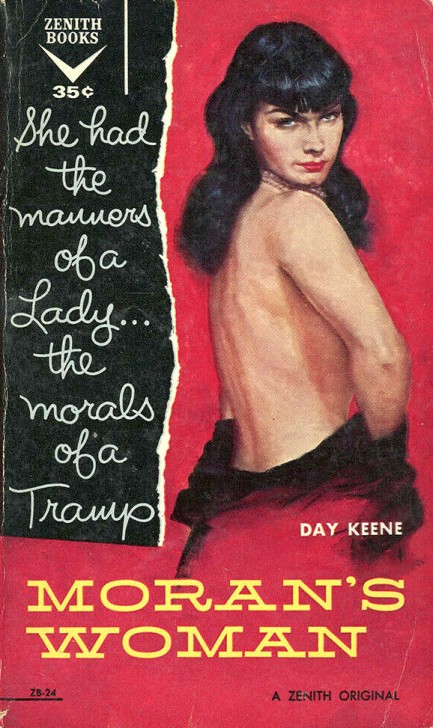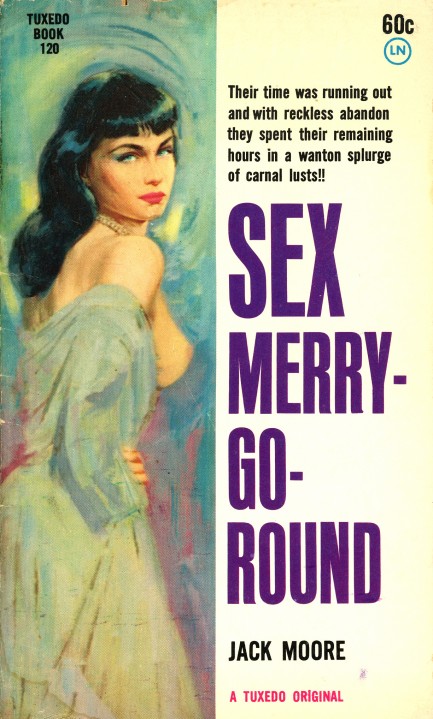 Bettie Page has long been an inspiration in multiple media, and you can include paperback art on the list. These two covers for authors Day Keene and Jack Moore, published in 1959 and 1962 respectively, use Page's instantly recognizable form to draw the eyes of newsstand browsers, a tactic we assume was a wild success. We love both of these, especially the top image by Jack Faragasso. There are even others from the period. The artist on both of these is the legendary Unknown, by far the most prolific mid-century paperback illustrator of all time. We'll doubtless run across more from the same genius later.
---