Her situation is already bad, but as it unfolds it gets even worse.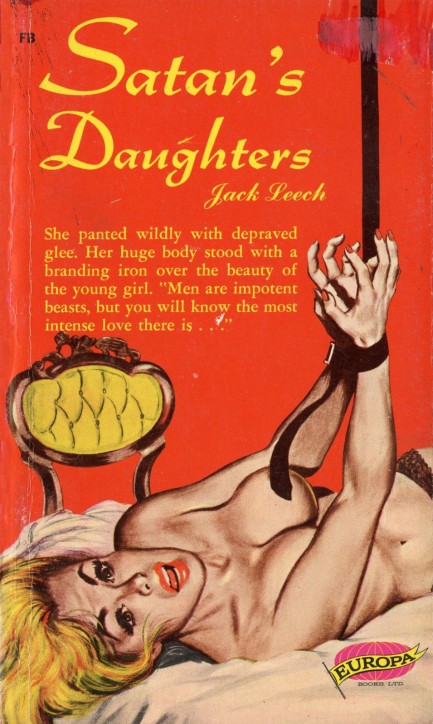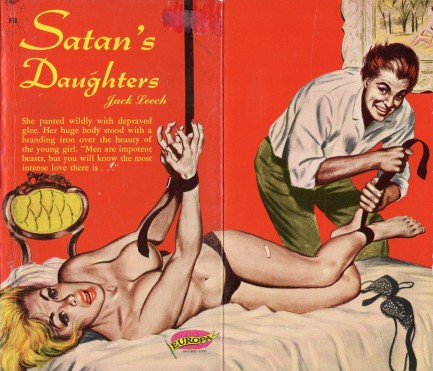 A woman in a dire situation stars on this cover for Jack Leech's 1963 sleaze novel Satan's Daughters (interestingly, while Leech is credited as author on the outside, John Trimble gets credit inside, so take your pick). The artist here is Bill Edwards, and this is another foldout effort he painted for Europa Books. We love these things, but we wish there were more. As we mentioned previously, there are probably only five.


---
Once we get started you'll realize this isn't actually my debut at this sort of thing. I just wanna be honest here.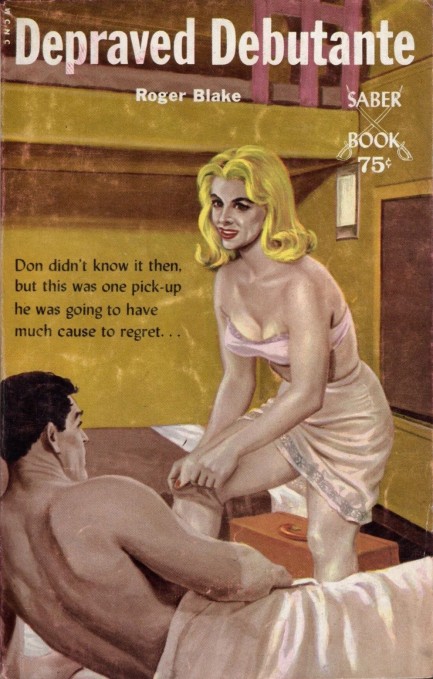 Above a cover for the sleaze novel Depraved Debutante, published in 1962, with art by an unknown. Roger Blake, aka John Trimble, also wrote 1962's Sex King and its follow-up Sex Queen, which aren't about royals getting freaky, but would probably be better if they were. See Sex Queen here.
---
You have multiple personality disorder—they're all insatiable nymphos.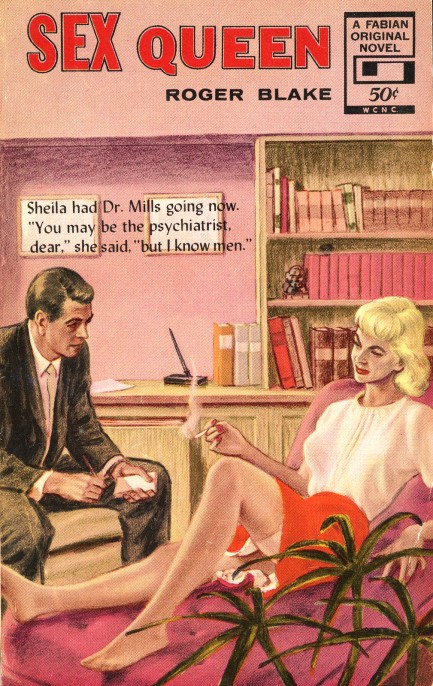 Above, a cover for Sex Queen by Roger Blake, aka John Trimble, for Fabian books, copyright 1962. Add this to our growing therapy collection, which you can get into starting here. The art is uncredited, but it could be Bill Edwards.


---