Avon Publications dared to ask—will readers pay to be turned on?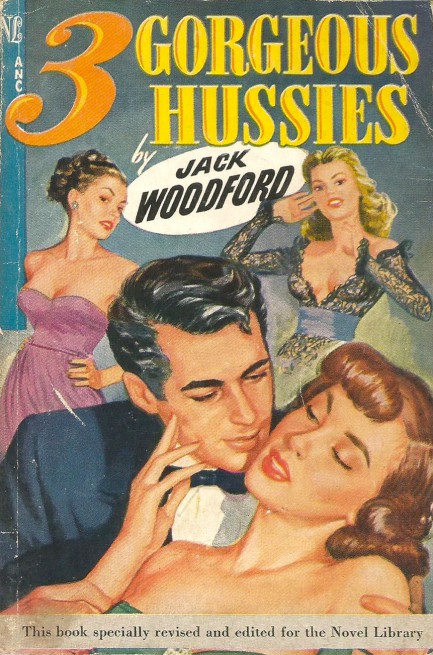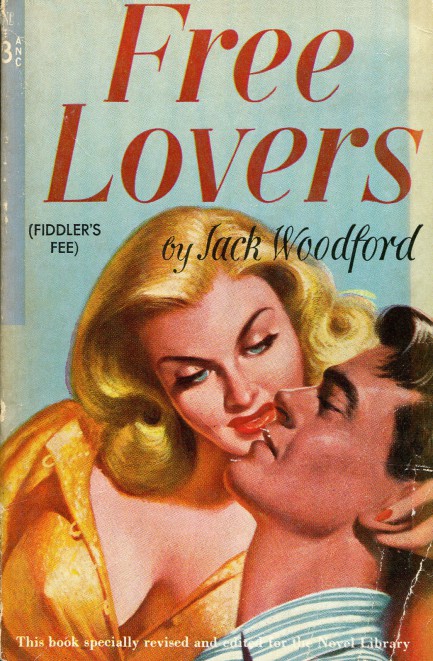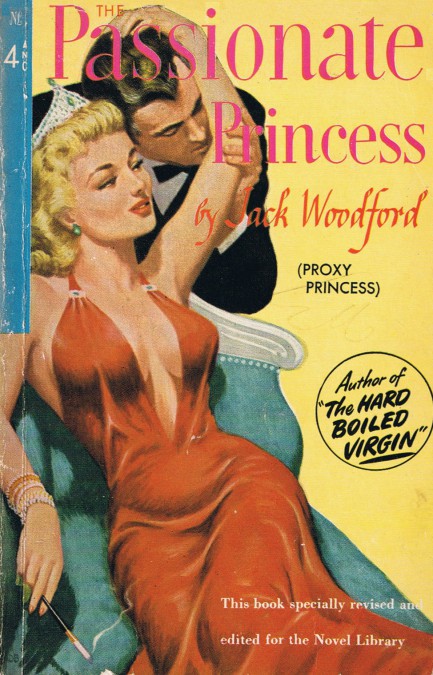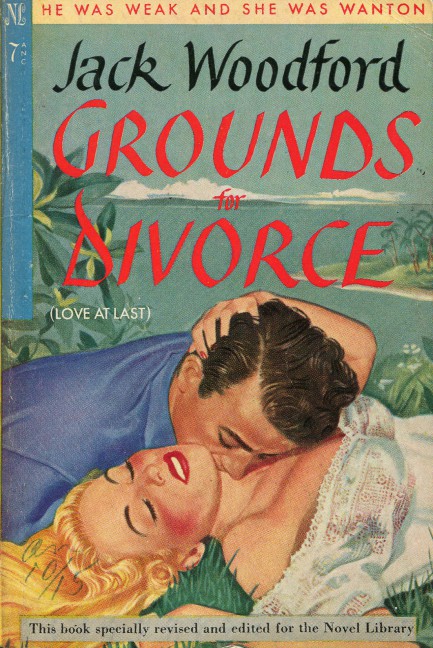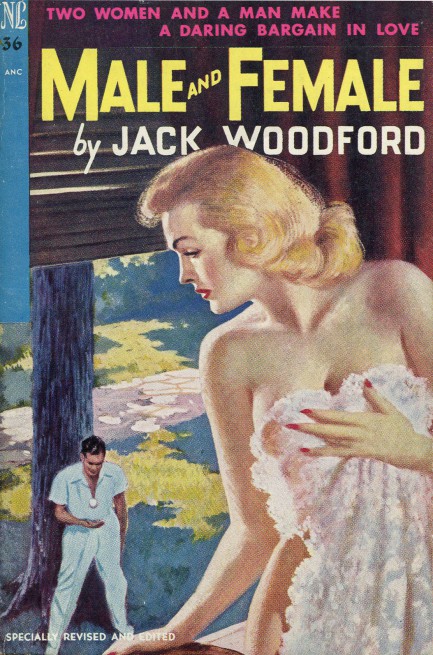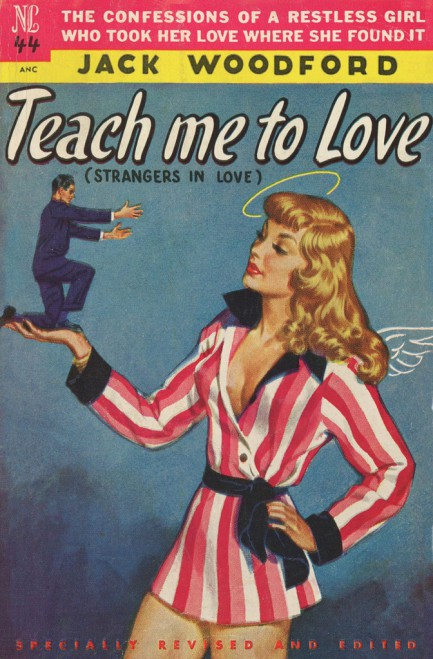 Avon Publications launched in 1941 as a direct competitor to the revolutionary Pocket Books. But while Pocket was basically a literary house, Avon directed itself toward the popular market, working with lesser known authors focused on pure entertainment, and promoting books by featuring more visually arresting covers. The company veered further in the mass market direction when it launched a subsidiary called Novel Library, which saw it begin experimenting with racier fiction.
Jack Woodford, born in 1894 as Josiah Pitts Woolfolk, was one of the early practitioners of what would later become sleaze fiction. His books, mostly written during the 1930s and 1940s, were pretty chaste by later standards, but helped prove that pulp readers would pay for sexual thrills.
Above are seven of the eight Woodford books published by Novel Library between 1948 and 1950. Some originally appeared under other titles, for example Free Lovers, which was aka Fiddler's Fee. The cover artists here are, top to bottom, J. Biernacki, Perlowen (not Perl Owen, as seen on many sites), D. Trager-Phillips, Ann Cantor, and unknowns. You can see Woodford's eighth Novel Library book in this group.


---
So, you know how people sometimes say I'm a handsome woman? Before we get started I should tell you something.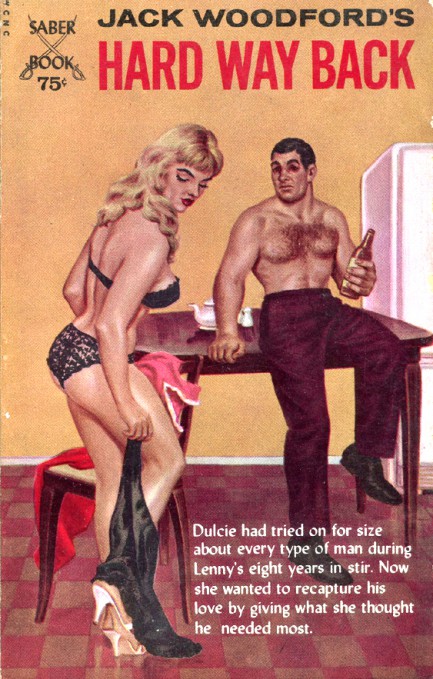 You can always count on the low rent publishing company Saber Books for pieces of unsuccessful cover art, and here we have an example—Hard Way Back, from 1963. We don't know who painted this, but we do know the femme fatale is supposed to be a real looker. Mission unaccomplished. Author Jack Woodford, who was actually Josiah Pitts Woolfolk, and wrote under such hilarious pseudonyms as Sappo Henderson Britt, was quite a prolific scribe—some of his output includes Unwilling Sinner, Three Gorgeous Hussies, and the terrifyingly titled Hoof Hearted. He also wrote how-to writing books, which may seem strange, but in literature lack of quality has rarely been a barrier to publication, and no one knew more about success in defiance of talent than Woodford. He's credited as having described one of his books as, "Boy meets girl; girl gets boy into pickle; boy gets pickle into girl." So there you go, aspiring novelists.
---