Huh? What do you mean you tipped him enough earlier to cover our whole stay?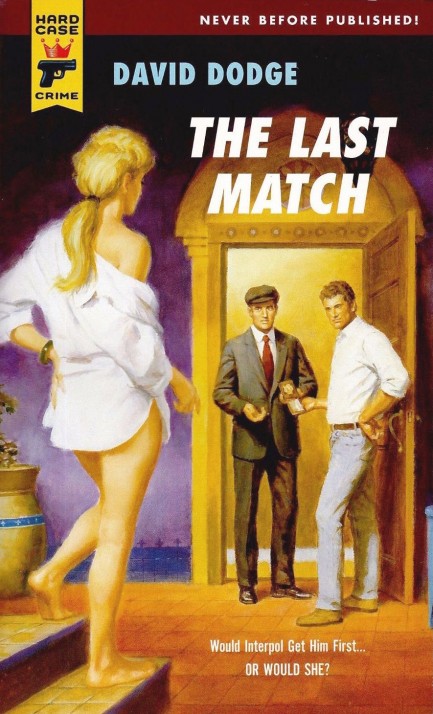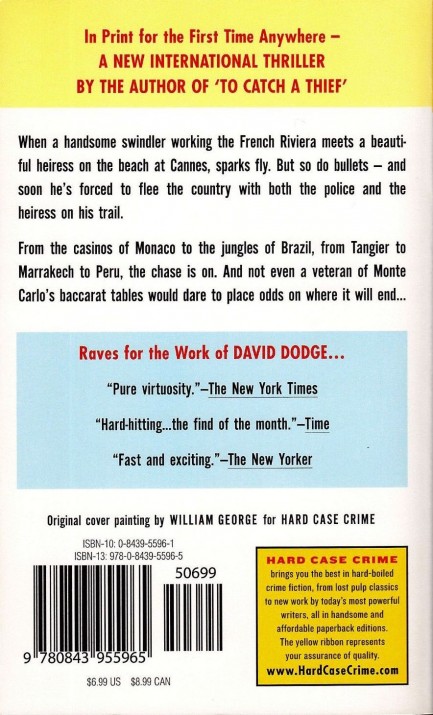 David Dodge was a very deft writer. When he died in 1974 The Last Match hadn't been published, but Hard Case Crime put it out in 2006, and it falls into the same category as his To Catch a Thief, as well as jet-set grifter novels by other authors. For us this was tremendously entertaining. Dodge takes his protagonist to Spain, southern France, Tangier, Central America, Brazil, and other exotic locales, weaving in foreign vocabulary and mixing it all up to reflect his character's life as an international rolling stone. Like when he explains offhand that the Brazilian soft drink guaraná is fizzy like a Portuguese vinho verde, but sweet, and perfect for mixing with cachaça. Little things like that give the tale great flavor. And the story of an inveterate con man knocking about from country to country while stalked by a smitten aristocratic beauty (who he refers to as Nemesis) has plenty of amusements. Some say it's not Dodge at his best because it has no plot, but stories only need to entertain. Dodge, like his main character, is remembering the highlights of his life and mixing in a portion of male-oriented fantasy. We'll admit to having a weakness for the tale because we've been to most of the places mentioned, had high times drinking guaraná mixed with cachaça, and met more than one charming hustler or beauty who arrived from parts unknown to send the town reeling. But as objectively as we can manage to assess, we think The Last Match is good, lighthearted fun. Highly recommended.


---
All I want for Christmas is my two front teeth.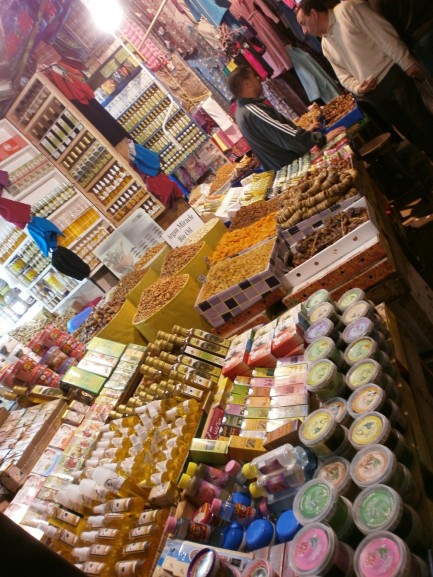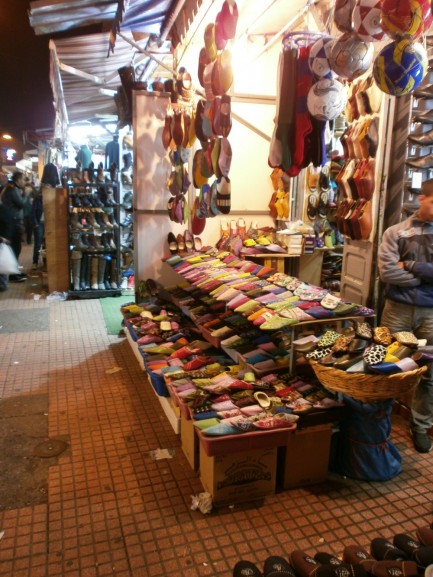 We're back. Morocco did not produce any pulp, sadly. Some countries just don't do it. During our drive through Tangier, Assilah, Rabat, Marrakech, and Fes we did find an abundance of printed matter in several languages, but we saw nothing with illustrated covers that was specifically Moroccan or Arabic in style. Interestingly, our little remark about hoping North Africa didn't hit back almost came true when a Marrakech hustler, infuriated when we refused to pay him forty euros (accepted all over Morocco) for "guiding" us to a riad, stripped down to his underwear to show us his many knife fighting scars, then promised that if we saw him again he would kill us. Possibly we provoked this reaction a bit when we told him and his four henchmen that the only way he was getting that much money out of us was if he could take it from us (actually, I'll drop the collective "we" at this point and say that it was I, PSGP, who did the challenging, and BB was not there). To make matters worse, I actually took all my money out of my pocket and laid it on the ground—three hundred euros. They did not get the money. I felt proud of backing down this crowd of extortionists, but strangely, when I told PI-1, her reaction was: "Are you crazy? I let you out of my sight for one week and you challenge some thug in an alley to a fistfight?" Darling, it was a knife fight. His promise was to stab me. What can I say? Shit happens. Anyway, above are a few shots of random Marrakech market stalls where we found no books, but plenty of other amazing items.
---