Just when you thought you'd heard the worst about J. Edgar Hoover.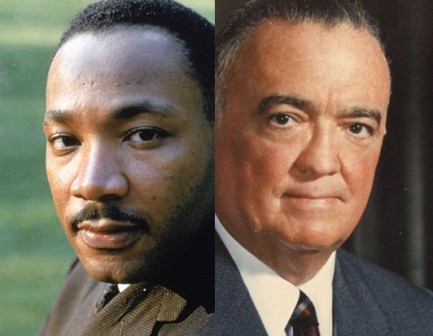 Yale University historian Beverly Gage has found an uncensored version of a threatening letter sent to civil rights activist Martin Luther King, Jr. that FBI director J. Edgar Hoover personally engineered. The letter, which she found as part of research into an upcoming Hoover biography and which has been confirmed as his handiwork, features a fake disgruntled supporter taunting and chastising King, and later urging him to commit suicide. The suicide part is unspoken, but the letter states:
King there is only one thing left for you to do. You know what it is
. [snip]
You are done. There is but one way out for you. You better take it before your filthy, abnormal self is bared to the nation.
Hoover's brainstorm was that King would be so afraid of having his marital infidelity exposed that he'd rather die than see his reputation ruined. When King publicly declared that the FBI and Hoover were after him, the cackles of laughter from the mainstream press and general masses reached the mountaintops. And yet, as so often happens in history, it turns out the government had, in fact, acted far beyond its legal mandate, or even everyday sanity. We now know that under Hoover the FBI harassed not only King, but other political figures, various activist groups, and even harmless Hollywood performers. But this letter represents an incredible new low. More tidbits:
King, like all frauds your end is approaching.
Your "honorary" degrees, your Nobel Prize (what a grim farce) and other awards will not save you.
Satan could not do more. What incredible evilness
.
There's more, but you get the gist. The word "evil" is used six times in the one page screed. To imagine the FBI reduced to such an act of impotent cowardice astonishes, but desperate times call for desperate measures—as one of only a few official apartheid nations left in the world at that time, the U.S. was taking a beating in international circles. Scenes of unarmed protesters attacked by German shepherds had played on television sets around the planet. A change had begun that some of the most powerful entities in America wanted stopped. But no smears, no threats, and not even the murder of numerous civil rights activists, including King, could stem the tide.
That swell reached a high water mark. But unhealed wounds, social polarization, regressive lunacy, and political opportunism eventually rolled it back. Today, pundits tell credulous audiences numbering in the tens of millions that the bestowing of equal rights to African Americans was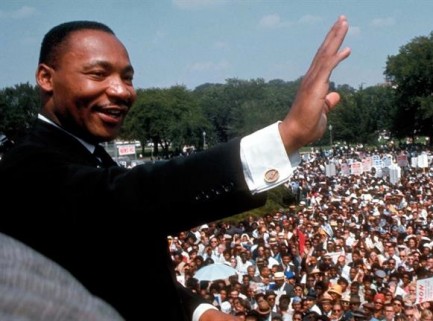 a mistake. Worse, in just the few minutes we spent looking around the internet for a bit of material to write this post we ran into so many defenses of Hoover's actions that it made us wonder if it was 1965 again. J. Edgar would have liked that. But what he wouldn't have liked is that his enemy is a global icon while he's a historical embarrassment.
---
A strange kind of love.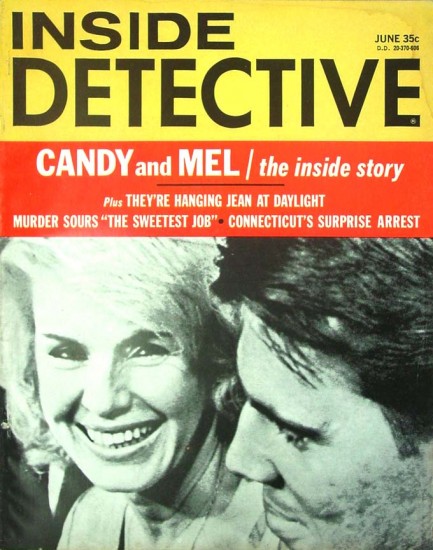 Here's another piece of evidence that humanity isn't becoming more depraved—we've always been that way. This Inside Detective from June 1966 tells the story of Candy and Mel. You've probably never heard of them, but there was a time when everybody in America knew their names. Candy Mossler was a Houston, Texas socialite married to a millionaire named Jacques Mossler. Unfortunately, the marriage wasn't going well, so she turned to her live-in nephew Melvin Powers for a little lovin'. Though she was twice his age, she was also beautiful, so Melvin was happy to oblige his aunt, and the two of them embarked on a full-blown incestuous affair that was obvious to every servant in the family mansion but not to the oblivious Jacques.
When Mossler did finally discover the truth he went to a lawyer for advice and was told the scandal would destroy his status, so he stewed and the affair went on under his roof. Jacques finally moved to his Key Biscayne vacation flat, but not long afterward turned up dead. Candy told police she suspected a burglar of the crime, but the police weren't buying because Jacques had been stabbed thirty times then brained with a heavy glass bowl, acts not likely to be committed by a home invader. So Candy changed her story, and said she suspected Jacques was having an affair with a male lover who had knifed and glassed him. Police were willing to believe this, but as they collected more and more evidence the finger of suspicion began to shift inexorably toward Candy. Knowledge of her incestuous affair with Mel, along with a good look at what she stood to inherit now that Jacques was on a slab helped satisfy cops that they had their killers.
Candy, of course, could afford the very best legal representation, though because of frozen bank accounts it meant hocking her diamonds and furs. But she was able to retain Percy Foreman, a well-known defense attorney of the day who later unsuccessfully defended James Earl Ray from charges that he assassinated Martin Luther King, Jr. In the end, it may have been Candy's charm that carried the day more than Foreman's defense. She made herself endlessly available to the press, always wearing a glamorous smile, and public opinion turned in her favor. She and Melvin Powers were both found not guilty of murder charges. No killer was ever found, nor even sought, because the police knew they had their perps and didn't bother looking elsewhere, acquittal notwithstanding. It was the trial of the century in South Florida and Houston, at least until the next one came along. As for the love affair, Candy and Mel drifted apart over the years and she died in 1976 of an accidental overdose of migraine medication. But for a time she was a legitimate one-name celebrity—just Candy, the society dame who killed and got away with it.
---