Dark on the outside, darker on the inside.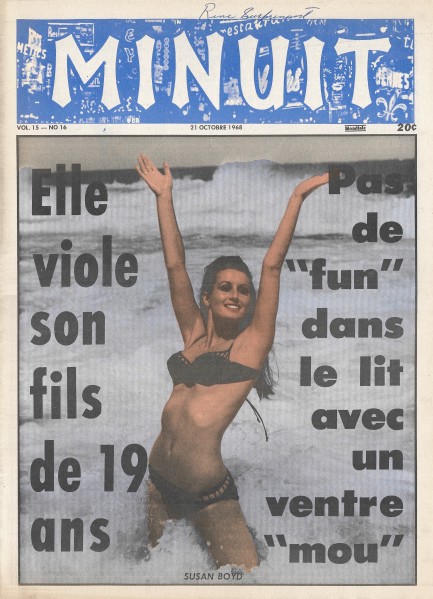 This is the second Canadian tabloid we've shared in October, and we have several others upcoming in the next few months. This time we're back to Minuit, the sister publication of Midnight, published today in 1968 with a cover featuring Susan Boyd. She's looking a little radioactive, and in unusually dark waters. This could everyone's fate the way things are going in 2022. We don't know what Minuit editors were shooting for here. Maybe they had a problem during the printing phase. But in it an odd way it's actually a nice cover, and Boyd pops up again in the centerfold, looking much healthier
.
Elswewhere inside the issue Minuit wastes no time with its efforts to shock. We learn about Vietmanese youngster Bon Ngoc Tho, who editors claim is a demi-homme born with many characteristics of his father—a monkey. We can say a lot about this, but let's skip most of it and simply note that the 1960s were the tail end, so to speak, of a long-running fascination with supposed human freaks.
Moving on, editors have a curious photo of a model with something unidentifiable in her mouth. We took several guesses what the thing was, and they were all wrong. Turns out it's a pea shooter—a tire-pois. No, we'd never seen one, but a few of you probably recognized it. Minuit editors claim it can kill a kid, and that hospitals around the U.S. have been treating serious pea shooter injuries, along with wounds inflicted by "blow zappers and Zulu-guns."
The article explains that the injuries come not from shooting the projectiles, but from swallowing them while inhaling to fire the weapon, occasionally piercing arteries in the neck.
There are more stories along those lines, but it isn't all dark at midnight. Elsewhere in the issue you get men's fitness, nymphomania, and plenty of celebs, such as Claudia Cardinale, Nai Bonet, and Maureen Arthur, plus Robert Vaughn hawking a 100% legitimate Man from U.N.C.L.E. "plume espion." That means "spy feather," which doesn't help at all in determining exactly what it is. But a careful scan of the text suggests that it's an x-ray vision device that works on everything from walls to clothes. Right. We'll take two, and see you at the beach. Twenty-one scans below.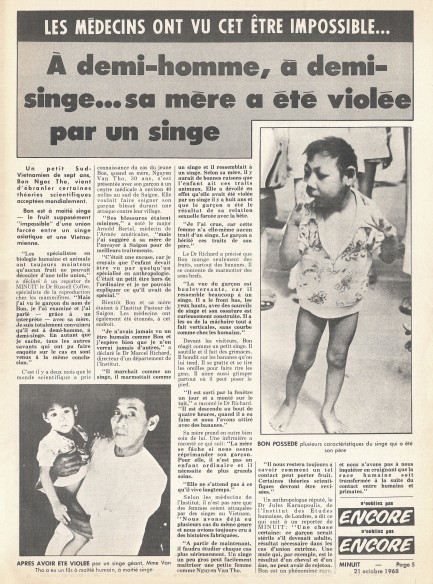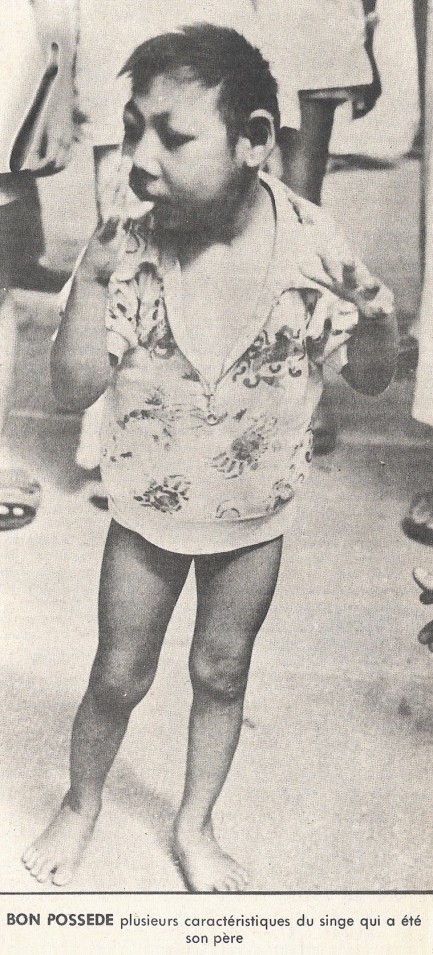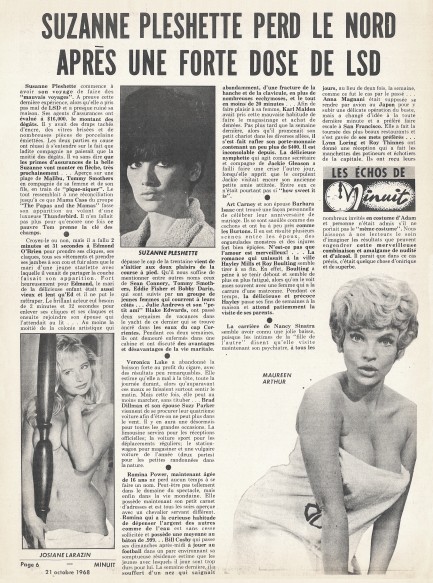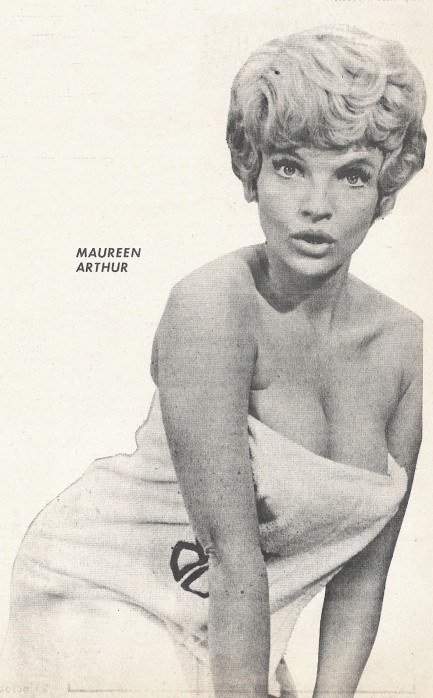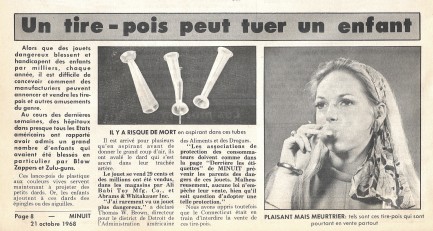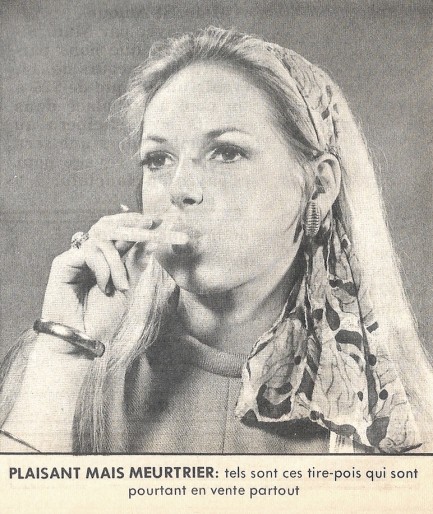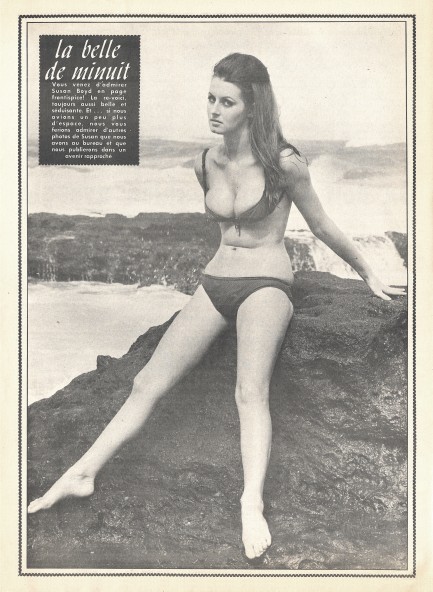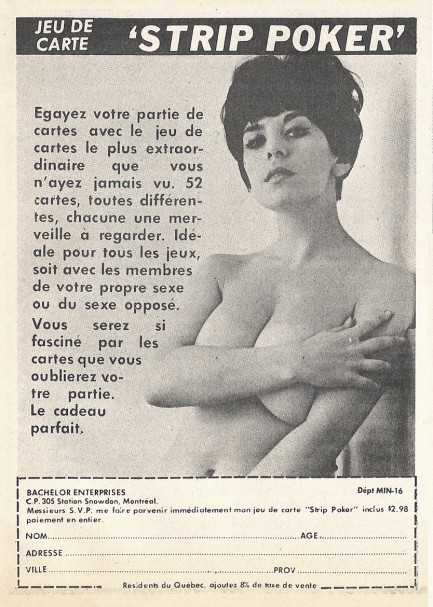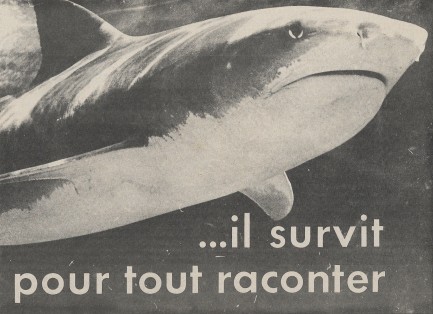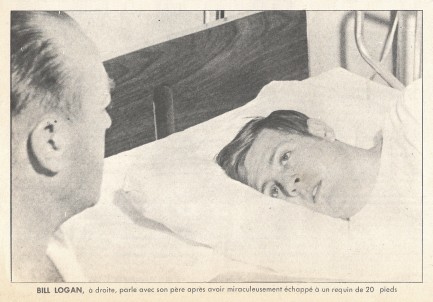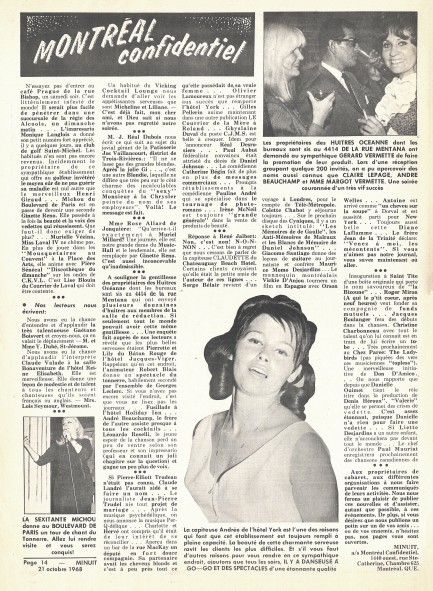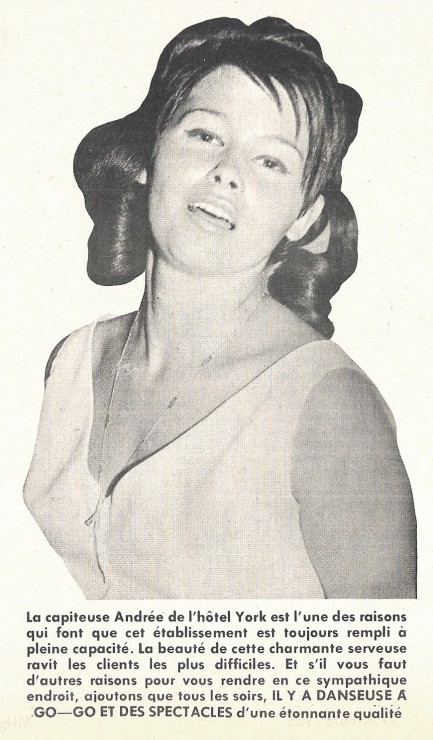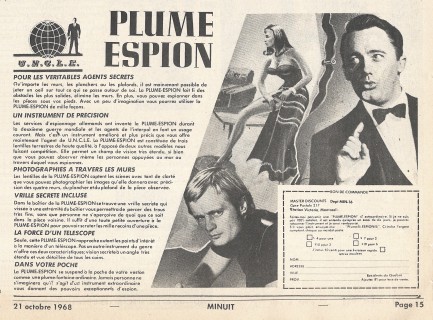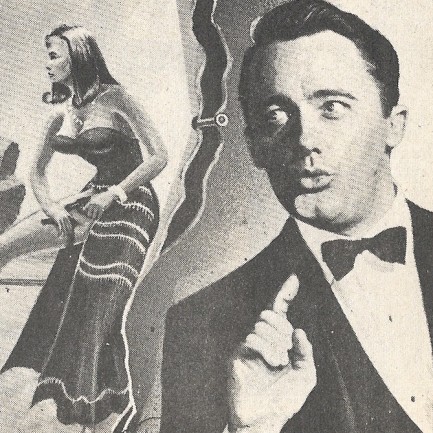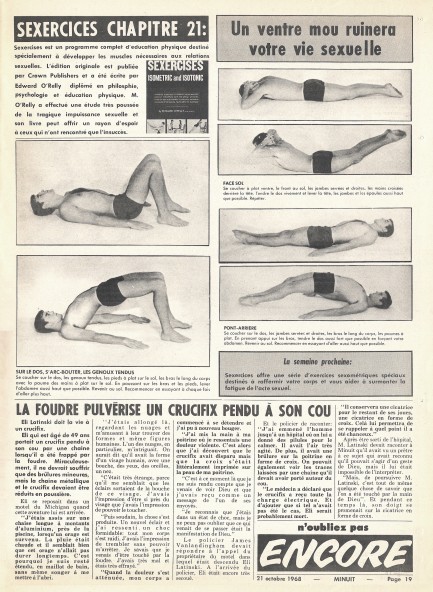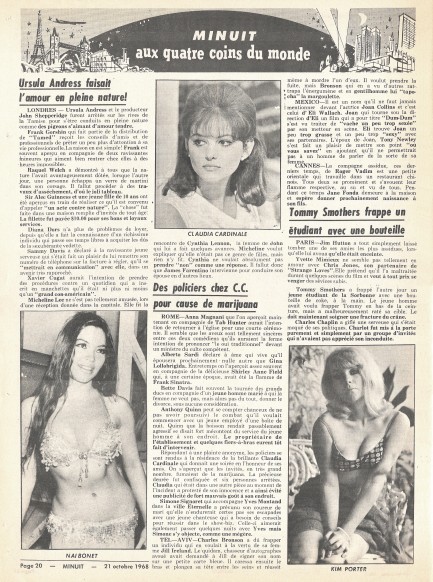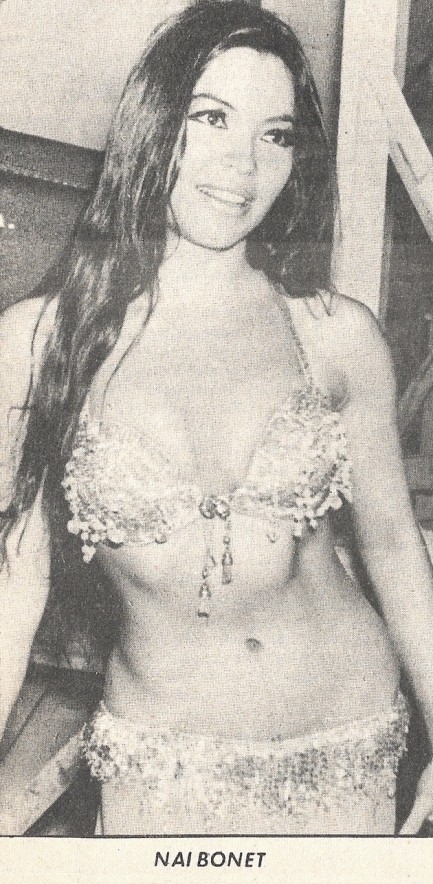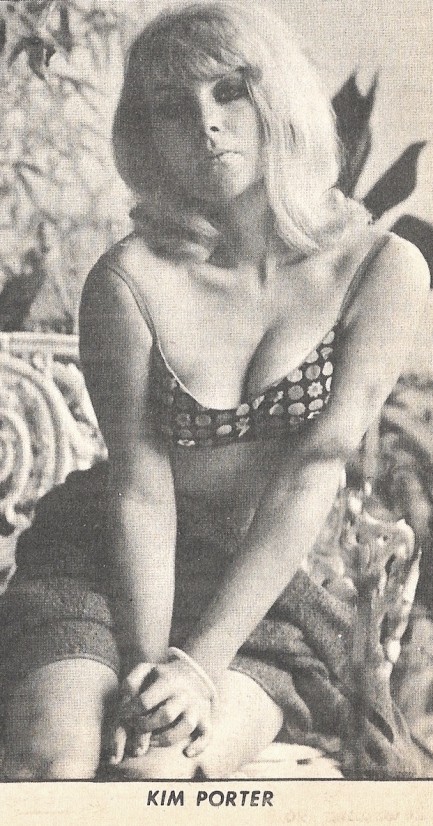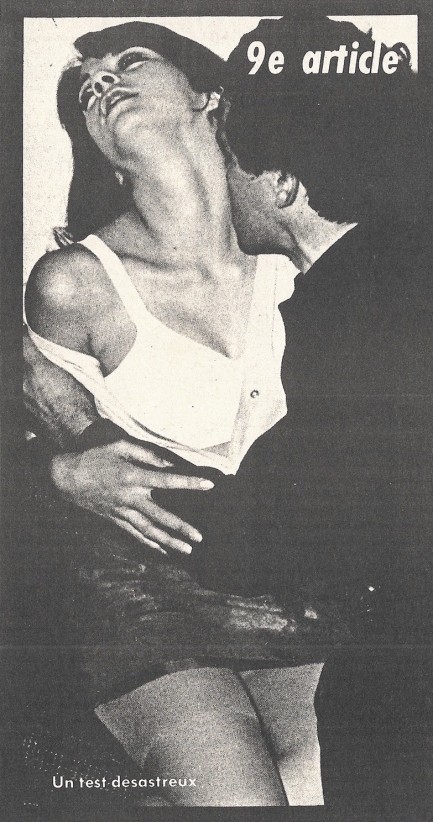 ---
Fact challenged tabloid may have predicted presidential assassination plot.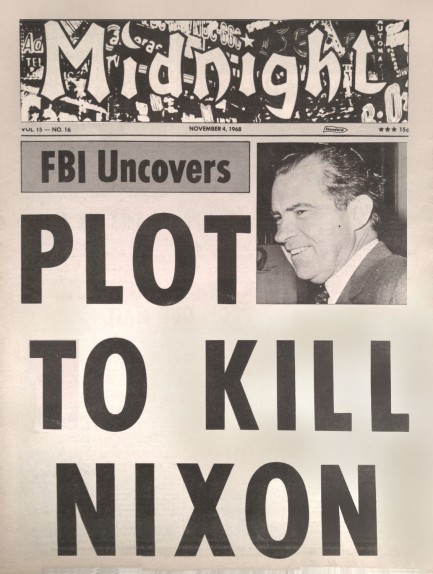 Midnight claims in this issue published today in 1968 that a conspiracy was afoot to assassinate Richard Nixon during his presidential campaign, but with mid-century tabloids the question is always: Is this true? We found no mention of the plot anywhere, though Midnight is pretty authoritative in its assertions, claiming three men were involved, two of whom were in FBI custody, with the third having been picked up by Mexican police in Tijuana. But authoritative or not, the paper got this one wrong.
Weirdly, though, there may have been a plot to kill Nixon in 1968, but a week after the above Midnight hit newsstands. Though the episode is little remembered today, a man of Yemeni origin named Ahmed Rageh Namer was arrested along with his two sons Hussein and Abdo on November 12—a full eight days after Midnight made its arrest claims—and charged with conspiracy to assassinate Nixon, who had won the presidential election the previous Tuesday. You can see Namer under arrest in the photo just below.
The evidence against him and his sons was scant—an informant claimed the father possessed two rifles, had asked him join him in the killing, and had offered him money to do so. This was back before the word of a shady informant could get a person thrown in a black pit in Guantanamo for ten years, so the Namers actually got a trial and their defense lawyer of course shredded the case. All three men were acquitted in July of 1969.
But how weird is it that Midnight would fabricate an assassination story a week before the FBI uncovered what they thought was an actual assassination plot? Maybe Namer read Midnight and got the idea. Nah... he was probably just innocent in the first place. But still, how odd. Sometimes history is stranger than fiction. Elsewhere in the issue you get a bit of Hollywood gossip and a pretty cool photo of Maureen Arthur and another of Carmen Dene, below. See more Midnight at our tabloid index.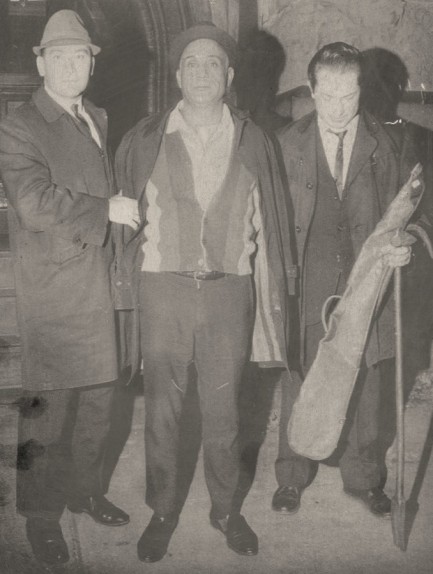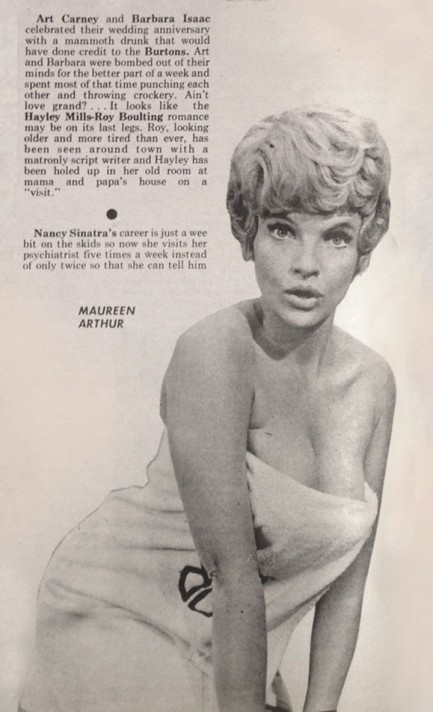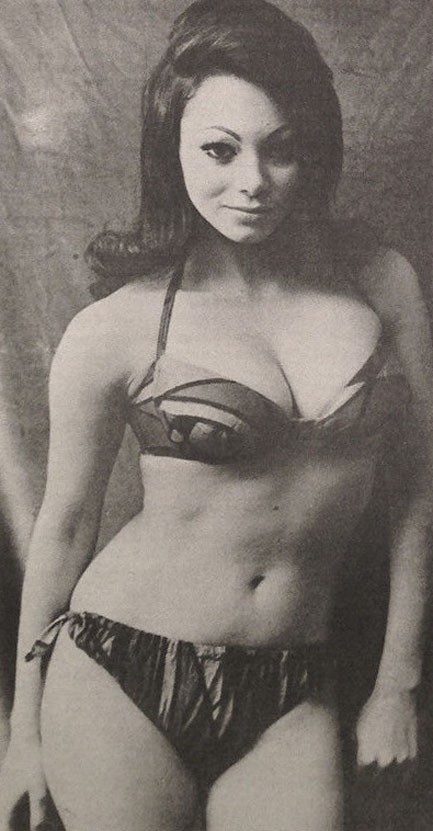 ---