Don't be scared—I just want you to be absolutely still for the next five hours while I curl up on your lap.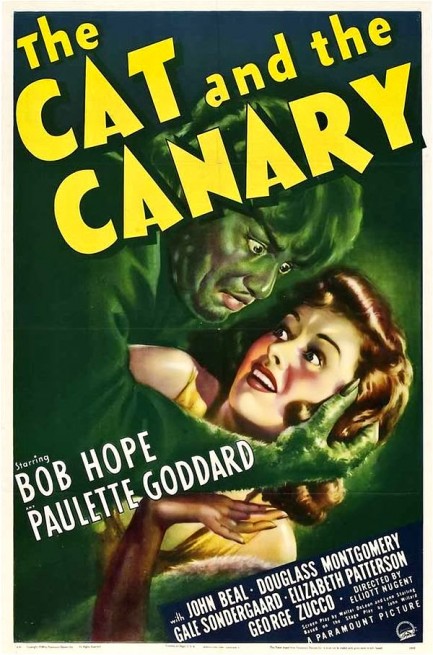 Above, another promo poster for the classic comedy mystery The Cat and the Canary, with Bob Hope and Paulette Goddard. We showed you a Swedish promo last year but didn't talk about the film. It's based on a 1922 play by John Willard, which makes it old enough that even the cleverest jokes are probably too recognizable for modern viewers to generate legit laughs. A century is a long time in the evolution of humor. Well, except for your embarrassing country grandpa who thinks it's funny to spit chaw on his arthritic old smellin' hound. Time has stopped for him. Did a while ago. Point is, you've seen these gags reused hundreds of times.
But here's what matters. Hope and Goddard have great chemistry and emanate a lot of charm. As films of this sort go, this one has everything: creepy old house in a swamp, a contested inheritance, secret passages, misty gardens, disappearing bodies, a painting with peephole eyes, confounding clues, a love story, and a bang-up climax. It's a great flick. The first version was made in 1927 with Laura La Plante and Creighton Hale, and the latest version was made in 1978 with Honor Blackman and Michael Callan, but this version—the best of the lot we think—premiered in the U.S. today in 1939.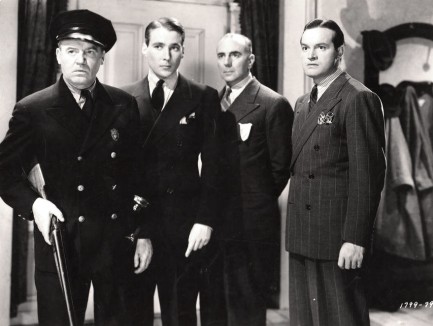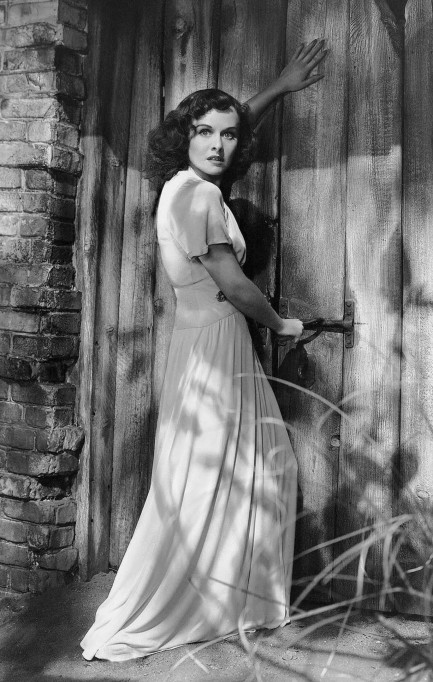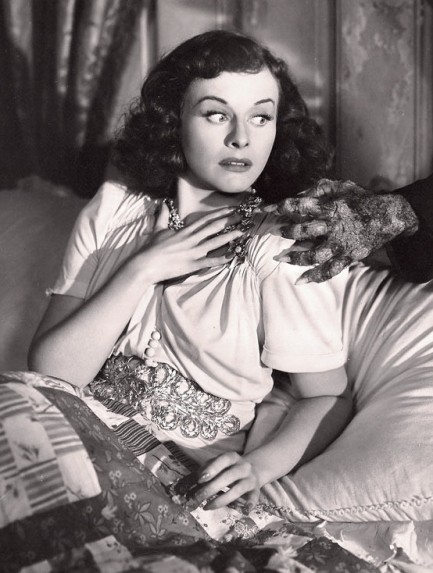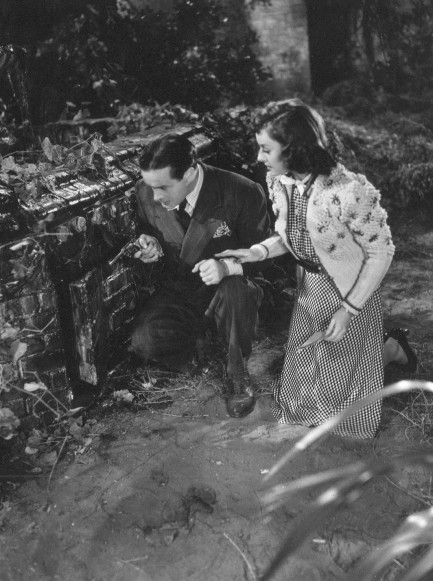 ---