For Foch's sake won't someone please listen?
This poster was made to promote My Name Is Julia Ross, a tidy little film noir only sixty-five minutes in length, which makes it an economical expenditure of time. Dutch beauty Nina Foch is hired to be a live-in secretary but finds herself stuck in a house where everyone seems to think she's someone she isn't. She has a husband, a doting mother-in-law, and other people in her life, none of whom she's ever met before. What sort of plot is afoot here? Well, we quickly learn Foch was chosen to be an unwilling double for the former mistress of the house, who's dead, murdered by her husband actually—a fact unknown to the proper authorities. You can probably figure out the rest. Just think: inheritance. Realizing she's being set up to be murdered, she tries to tell everyone from the police to her doctor she's not the dead wife, but nobody will listen. Is everyone blind to the truth? Or is it that everyone is in on the plot? Either way she better figure out something quick. My Name Is Julia Ross isn't a perfect movie, but it's pretty good, and since it's barely longer than a television show we have to recommend it. It premiered in the U.S. today in 1945.
---
Thou shalt not mispronounce her name.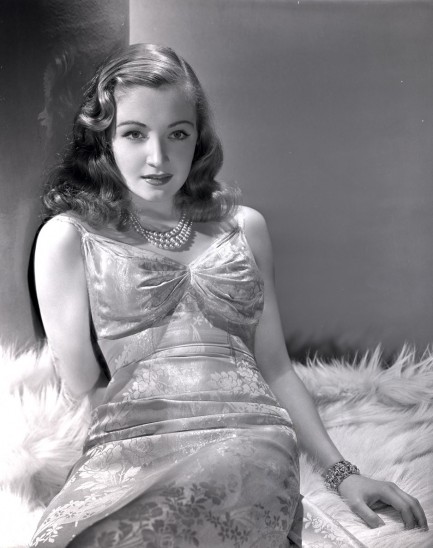 When your name is Nina Foch you probably get used to introducing yourself only to have people say, "You need a what?" Not us, though. We'd never be that juvenile. Film buffs will remember this Dutch actress as Bithiah, the woman who in 1956's oft-broadcast spectacle The Ten Commandments finds Moses and raises him as her son, but she also played in pulpier fare such as The Return of the Vampire and Escape in the Fog, and important noirs like Johnny O'Clock and My Name Is Julia Ross. This shot was made in 1944 as a promo for her role in Cry of the Werewolf.
---