Are you sure he's been murdered? Sometimes he's just too damned lazy to move.
Above, a cover for A Man Lay Dead, written by New Zealand born author Ngaio Marsh, a heavyweight in whodunnits, which is exactly what this book is. A house full of people, a harmless game of murder mystery where a person somehow ends up actually stabbed to death with a priceless dagger, and sleuth Roderick Alleyn called upon to solve the crime. We're not big fans of these types of books, but they can be interesting, and this one manages to achieve that, though it drags toward the end. 1934 originally, with this Fontana edition appearing in 1960.


---
Ottoman, Ottoman, Otto mighty mighty good man.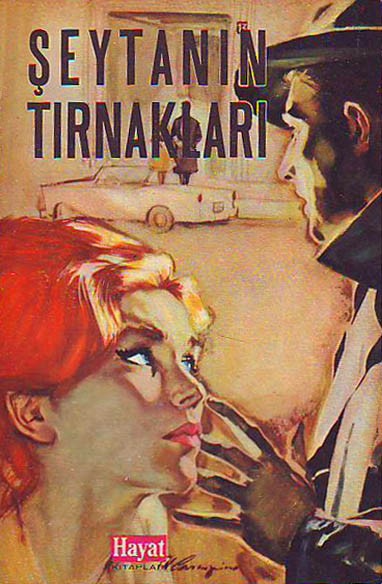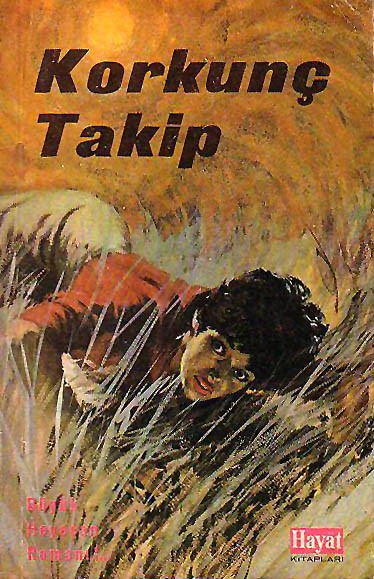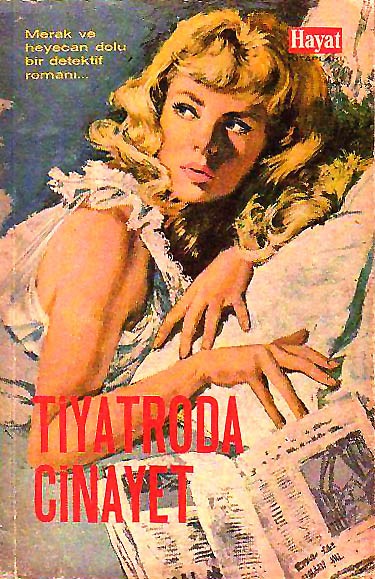 Assorted Turkish language pulps published by the pop culture magazine Hayat, circa 1960s and early 1970s. The authors are, top to bottom, Allison L. Burks, Gerald de Jean, William McGivern, Ngaio Marsh, William Irish, Mignon G. Eberhart, Nora Roberts, Ellery Queen (aka Frederic Dannay and Manfred Bennington Lee, aka Daniel Nathan and Manford Lepofsky), John Dickson Carr, and Robert Bloch.
---