Lemmy put it to you as directly as possible.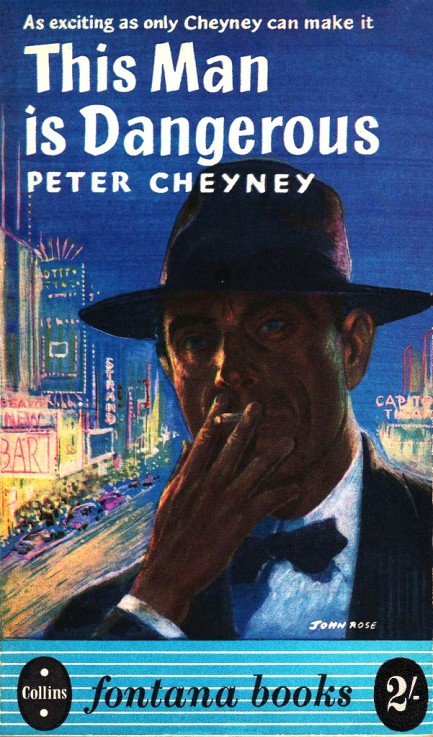 ---
Wow, that night sucked. And considering we have to jump to the next rooftop, today's not looking so good either.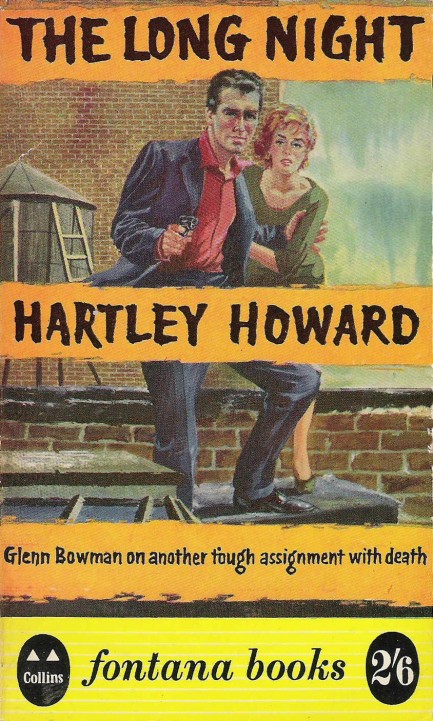 Every author of detective novels must wrestle with the problem of how to bring the hero into the case. Hartley Howard takes a unique route in 1959's The Long Night—a seeming crank call. A woman rings private dick Glenn Bowman in the middle of the night, drunk, despondent, and hinting at suicide. She sounds sexy as hell, so Bowman coaxes her address from her and speeds over there to prevent tragedy—and get a gander at this honey-voiced, late night phone phantom. The only problem is she isn't planning to commit suicide, and the call was never random in the first place.
From there the mystery takes on a familiar shape, as Bowman must solve a murder in order to stay out of hot water with cops who want to pin the crime on him. Despite the book's title, the tale spans multiple nights. Overall it's okay but it's hard to buy a guy constantly talking people out of killing him. Especially when he's such a pest. Like James Bond, none of the bad guys can seem to take the expedient route of just ventilating Bowman. At times this will leave you scratching your head, but Howard has the hard boiled lingo pretty well mastered, we'll give him that. Some prime examples:
Femme fatale in response hero's flirtations: "You got lots of crust, mister, but not enough pie."
Hero after fighting a broken armed thug: For a guy with a busted fin he didn't make out so bad.
Hero wondering if a woman is going to shoot him: Deep in her eyes lay an enigma that only the gun could answer.
Hero in a car with distrustful femme fatale: We drove uptown like two people whose marriage had outlived its romance.
You get the picture. We'd never heard of Hartley Howard before, but we looked him up and learned that he was really Leopold Horace Ognall. Born in Canada but based in Britain, Ognall was not as obscure as we'd assumed. The Long Night was number thirteen in a series of thirty-eight Glenn Bowman novels he published between 1950 and 1979, and he also wrote forty novels under the name Harry Carmichel. Which just goes to show that there's always another major writer discover. That's why this pulp gig never gets old.


---
Are you sure he's been murdered? Sometimes he's just too damned lazy to move.
Above, a cover for A Man Lay Dead, written by New Zealand born author Ngaio Marsh, a heavyweight in whodunnits, which is exactly what this book is. A house full of people, a harmless game of murder mystery where a person somehow ends up actually stabbed to death with a priceless dagger, and sleuth Roderick Alleyn called upon to solve the crime. We're not big fans of these types of books, but they can be interesting, and this one manages to achieve that, though it drags toward the end. 1934 originally, with this Fontana edition appearing in 1960.


---