Joan Collins finds herself shipwrecked on Temptation Island.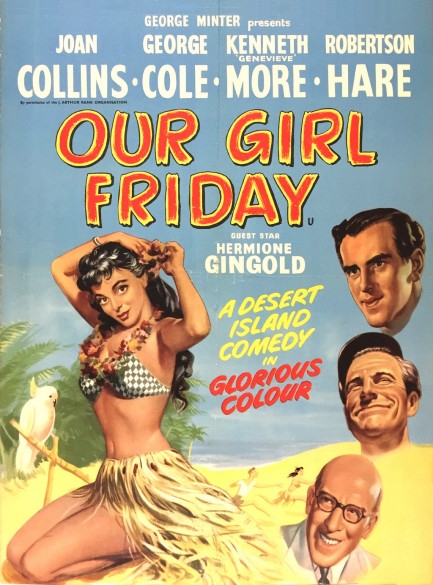 Our Girl Friday is not by any stretch of the imagination anything close to pulp style, but we stumbled across the film and figured we'd briefly expand our scope. This one premiered in Great Britain today in 1953, and played in the U.S. in 1954 retitled The Adventures of Sadie. In this day and age it's considered uncouth to perv over an actress but we don't care, so here goes: the only reason to watch this is for the all-too-brief moments of Joan Collins in a bikini. She's an absolute goddess, spun from seafoam, illuminated by moonlight, and delivered to Earth by cherubs and songbirds. Otherwise the movie is a waste of time.
Basically, it's about four people who get stranded on a deserted island. You have Joan and three guys of widely varying type—nervous geek/uneducated cad/debonair yuppie—who all want to sample her tropical fruit. There's a moment when it seems she won't choose any of these chumps, and that would have been a nice lesson to impart about never settling for less, but this is the 1950s, which means somebody is going to get her. Who she chooses and why doesn't matter and you won't care. The truth is no mortal human could deserve her anyway.
Joan Collins was defined for us when we were kids by her late-career television roles. Back then we never even had a notion of her as a young woman. Thanks to maintaining Pulp Intl. we've been able to correct that omission, because, while she was pretty hot as a fifty-year-old troublemaker on Dynasty, she's really something as an ingénue. The other thing about this film that's worthwhile is its British promo poster, above, rendered largely in lovely sky blue. The depiction of Collins is nice, as well. We don't know who painted it, but they did a bang-up job.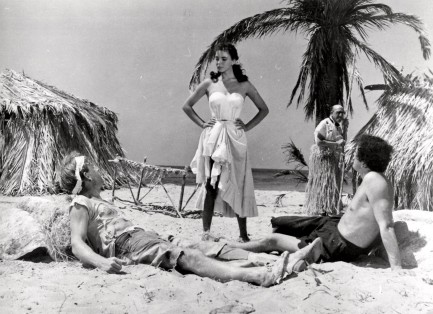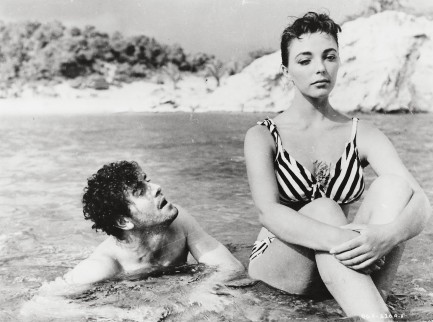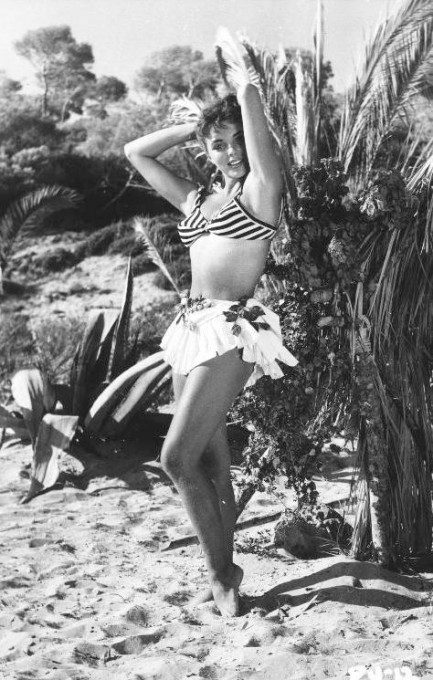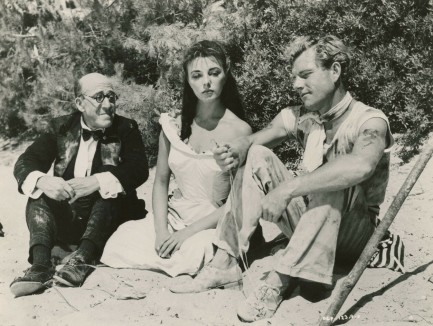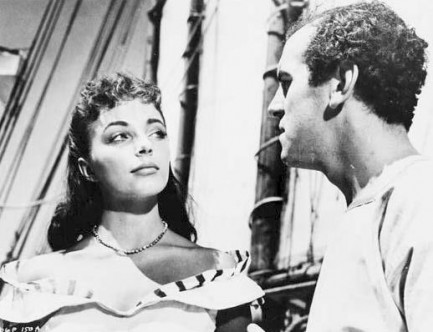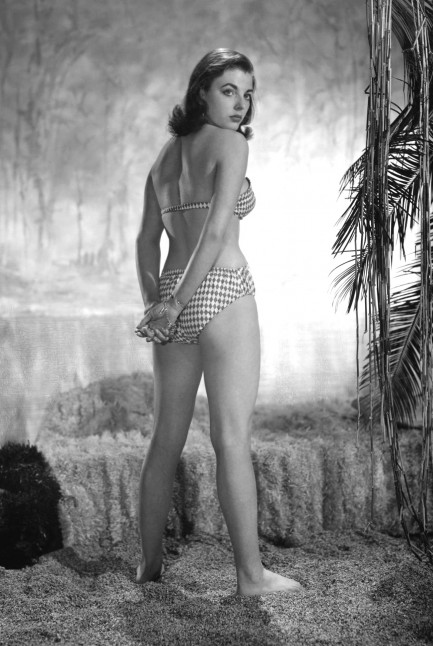 ---