Ask not for whom the Bell is mistaken.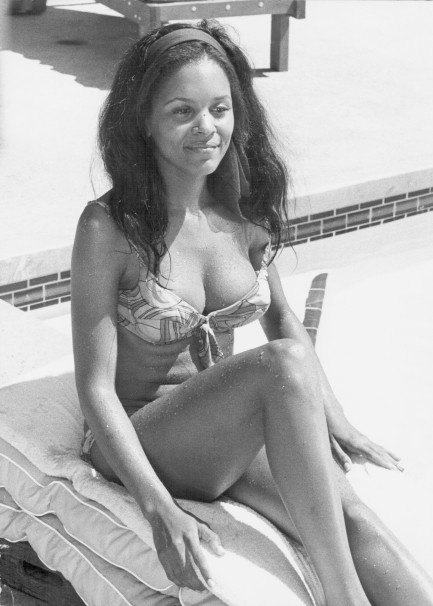 If you do an image search on the above photo, every website in which it exists (that would include Getty Images, Yahoo, CNN, et al) says it's Paula Kelly, shot during the making of the 1972 blaxploitation movie Trouble Man. There's just one problem—she isn't Paula Kelly. She's actually—and obviously, we think—Jean Bell, who appeared in such movies as TNT Jackson and Policewomen. Bell and Paula Kelly don't look alike, but just the same they're the victims of an IRE™ (internet replication error) that probably will never be corrected. We're not perfect here, but we also don't have a research department like CNN and Getty Images. Because of the misidentification we don't have a copyright on this shot, but it's probably from around 1974.


---
Sondra Currie commits police banality.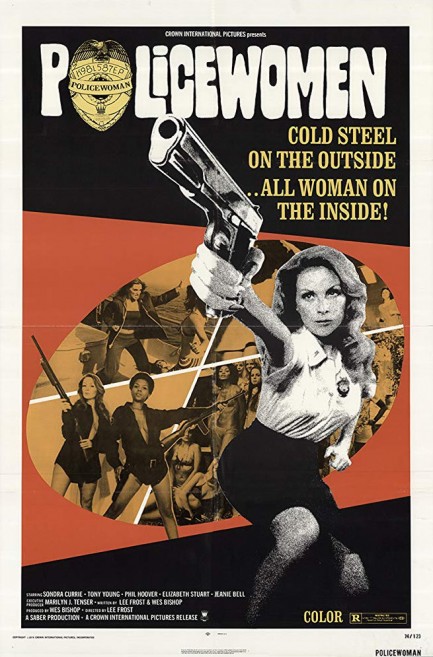 The badass on the above promo poster is the prolific and still-working U.S. actress Sondra Currie, whose credits include everything from 1970's Rio Lobo to 2009's The Hangover. Policewomen is actually about just one policewoman with the fun character name Lacy Bond. The action starts with a mass escape at L.A.'s women's jail, which Lacy almost foils singlehandedly using her superior martial arts skills. But two convicts get away, one of whom is Jeannie Bell—the reason we watched this flick in the first place.
After the jailbreak intro come the opening credits, and the first image you see is this: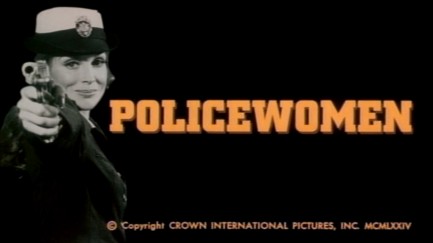 Which is a pretty nice visual. But lest you think this is a movie dealing solely with serious police work, the next images you see are these: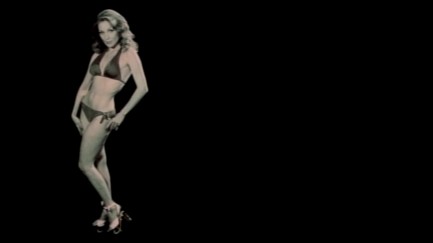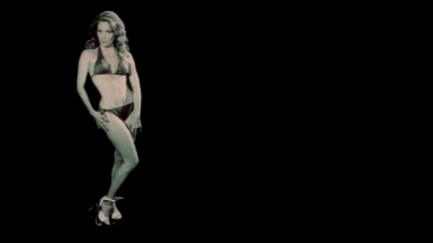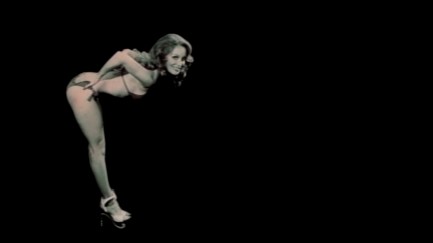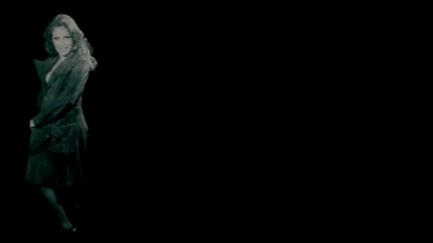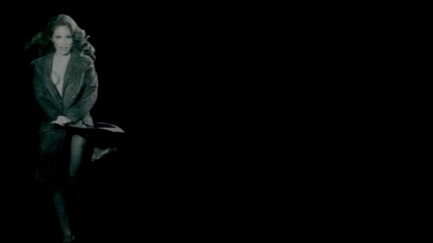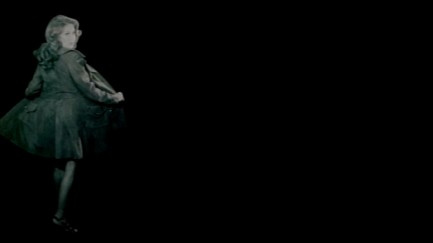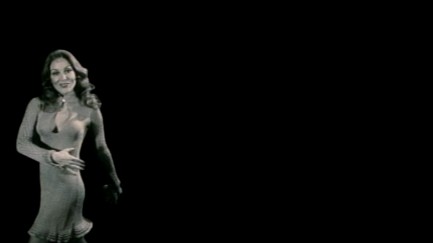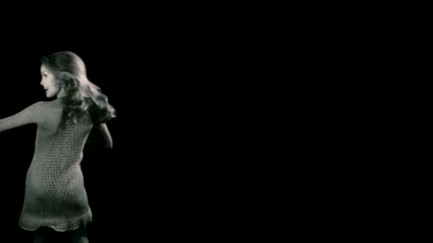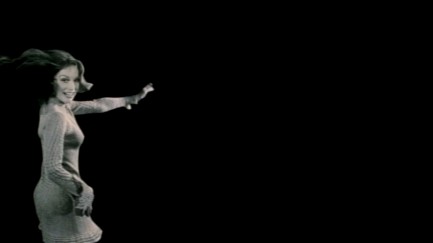 So viewers know going in this is full spectrum '70s schlock. Lacy is tapped for a dangerous undercover assignment taking down a gang of female drug smugglers. It shouldn't be too difficult. The gang mainly lounges around an L.A. suburb in bikinis and hot pants. Their leader is a septuagenarian career criminal looking for one more big score before cruising into her sunset years. The cops have other ideas, and Lacy infiltrates the group in unlikely fashion in order to take them down from within.
Policewomen actually has a couple of twists we considered to be surprising for a low budget movie, but budget is the crux of it—higher production values might have yielded a passable effort, but there weren't, and it isn't. And sad to say, the movie mostly fails to cross the line into entertainingly bad—except for a rather amusing falling dummy shot—and instead remains a joyless slog for its entire length. Since the field of '70s girl gang movies is so crowded, there's no way we can recommend this botched entry.
But before we sign off, here's a screenshot of Jeannie Bell, whose afro reaches truly epic proportions: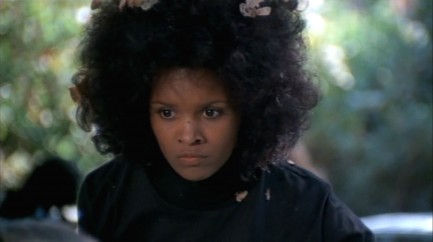 Even with a top heavy hairdo and dead leaves stuck in her curls, Bell looks smashing. She can't act. She and everyone else in the movie seem as if they're searching for their lines on an optometrist's eye chart, but even so, there's nothing we've seen of Bell that does anything but encourage us to see even more. Check out a promo image of this eternal goddess here. Policewomen premiered today in 1974.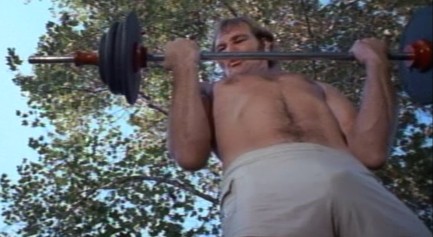 Is it weird that with all these women around the only thing that truly turns me on is pumping iron?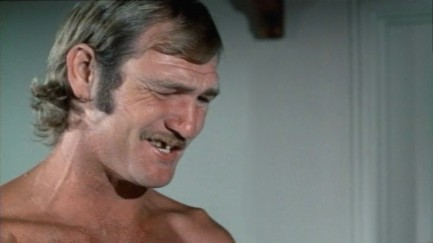 If only weight training could fix—*sob*—this hideous mug of mine.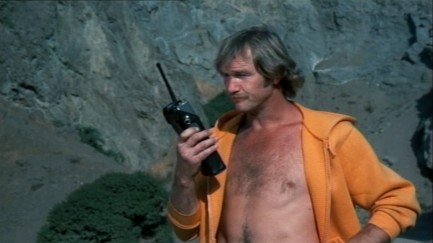 Central I'm issuing a POLO alert for the Los Angeles metro area. Repeat—be on the look-out for a missing Polo shirt. Or any shirt from Ralph Lauren.
---