Screw you and the horse you rode in on.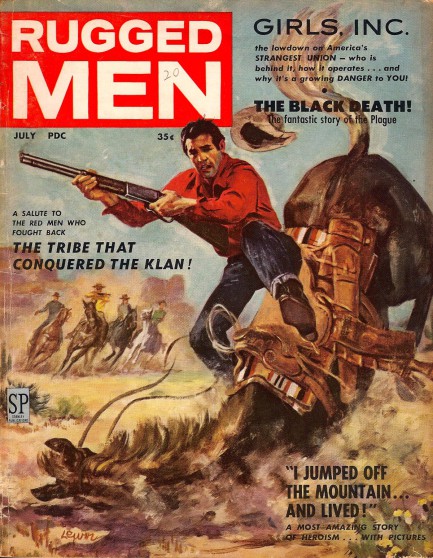 We recently scored a stack of thirty vintage men's magazines, and here's the first of that group we're posting—Rugged Men from this month in 1958. Inside is art from Walter Popp, Ed Franklin, Russ Huban, and Irv Doktor, and the cover of a man taking a tumble after his unfortunate mount gets shot is by Ted Lewin. Probably the most notable aspect of the issue is a story on how members of the Croatan tribe broke up a Ku Klux Klan rally and sent its hooded denizens scattering in terror. The incident is written of with admiration for the tribe's efforts, and this during an era when Klan rallies were common and open racism was not only acceptable, but actually encoded in federal law. But then, deep admiration for a people that were virtually wiped out by violence is one of many quirks of the American psyche. We're sure a sociologist would have something illuminating to say about it. Seventeen scans below.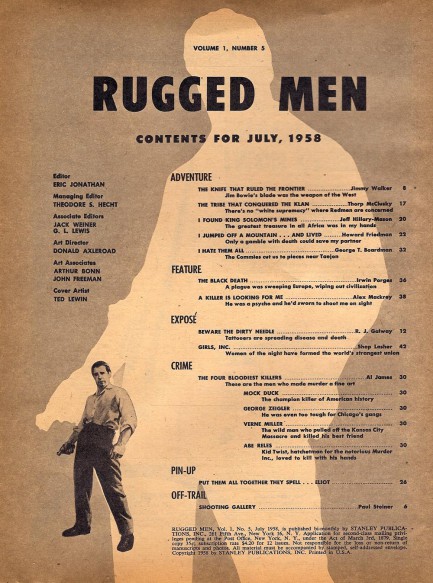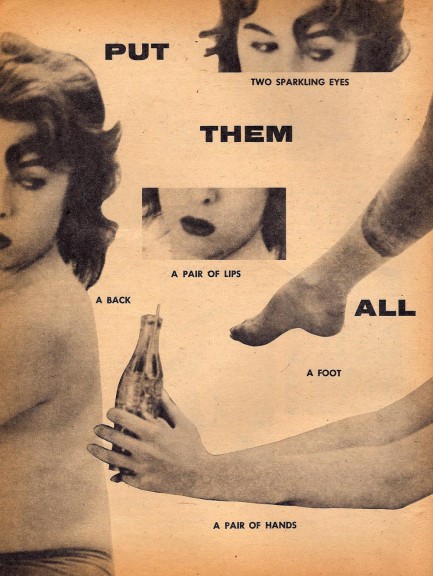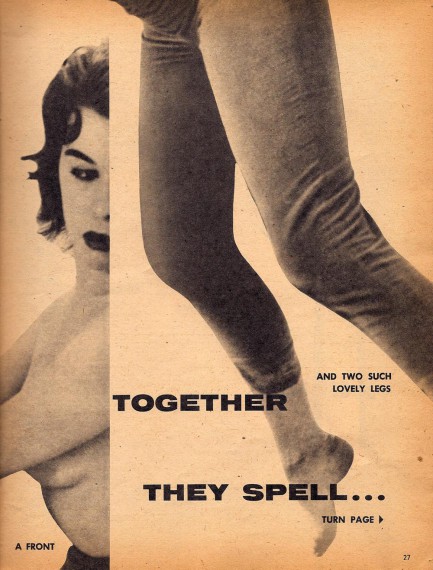 ---
But ask now the beasts, and they shall eat thee.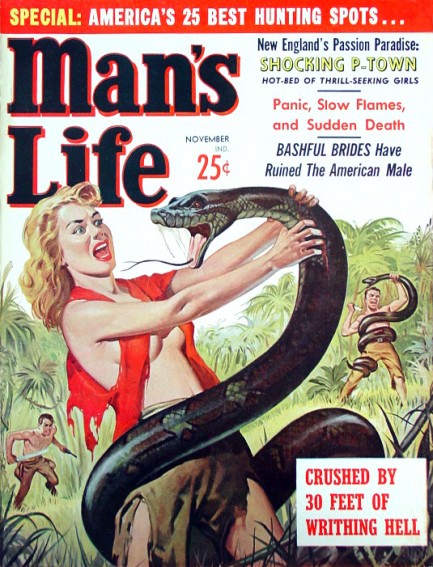 It's been a while since our last collection of animal attack magazine covers, so on this lovely Friday (at least where we are) we thought we'd give nature a chance to express its opinion about humanity. And its opinion is: "I hate all of you. Even the pretty ones." We have eleven more examples of nature's unreasonable stance below, including a great piranha cover that features the one guy who in real life would know better than to be attacked being attacked. Anyway, just to give you an idea how many men's magazines there were, and how pervasive this animal attack theme was, all the publications we've posted are different. There are actually even more, but we couldn't locate good scans of those. Which reminds us to thank the original uploaders on these.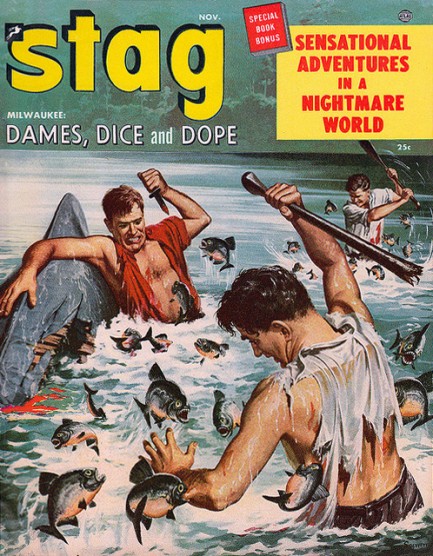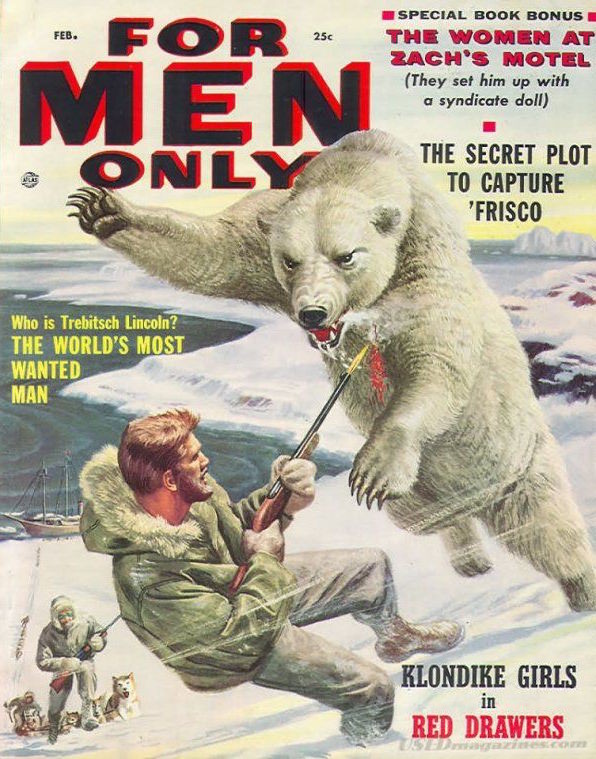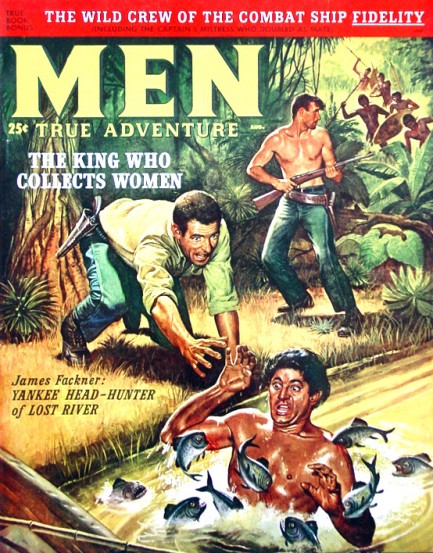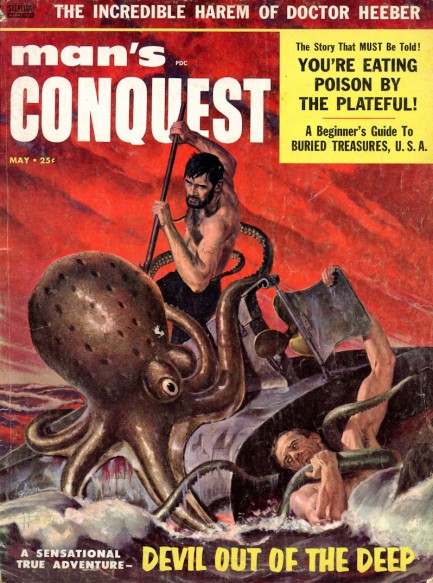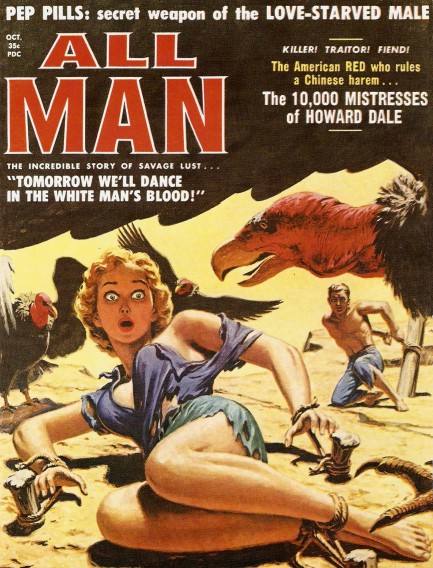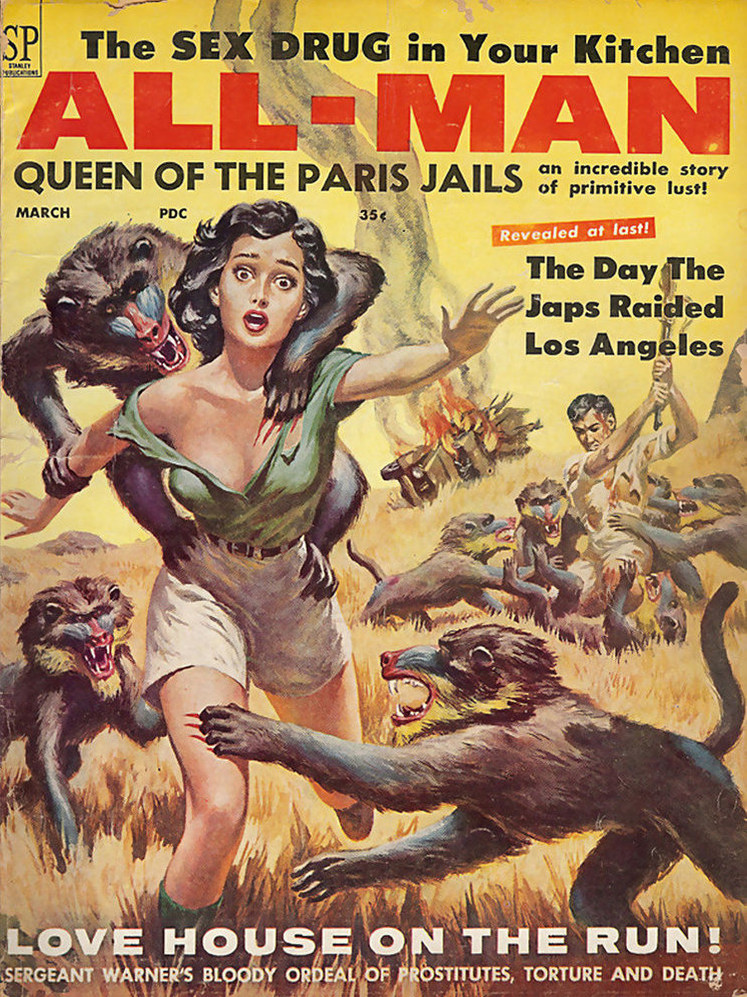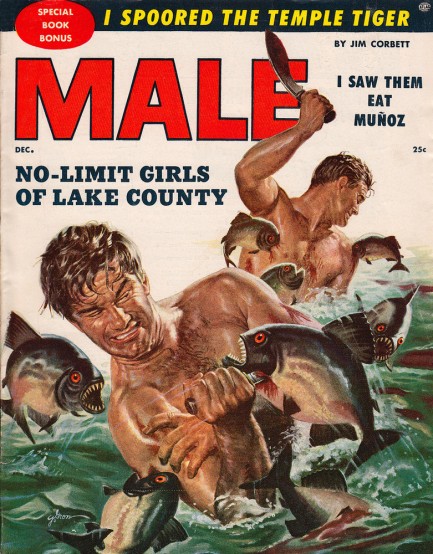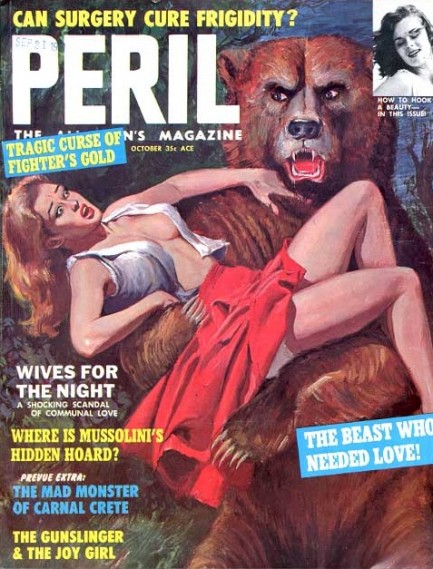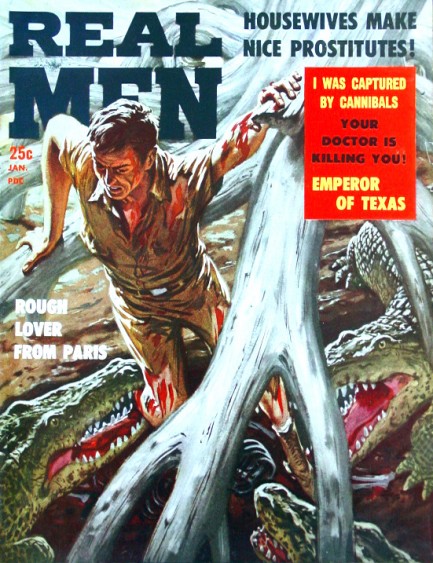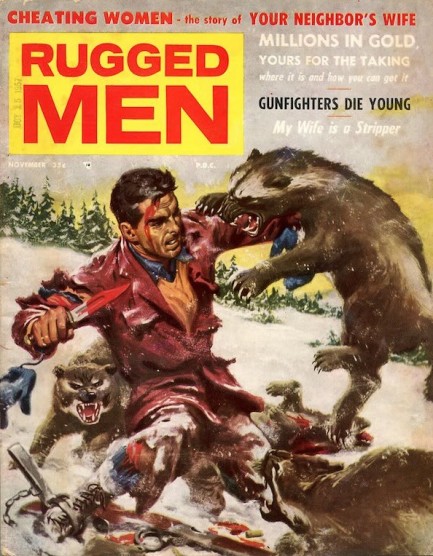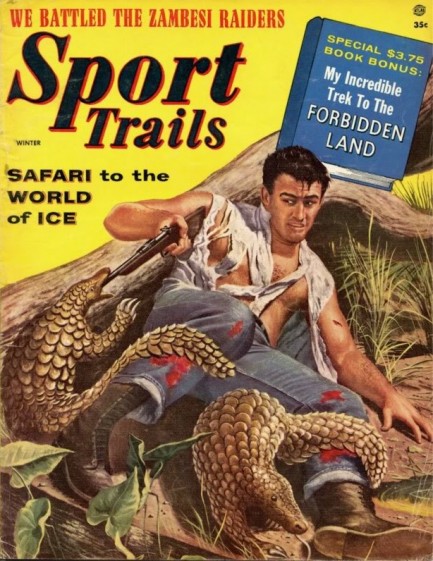 ---
Aw, poor baby. You mean this isn't what you imagined when we said we had a little hang-up you could help us with?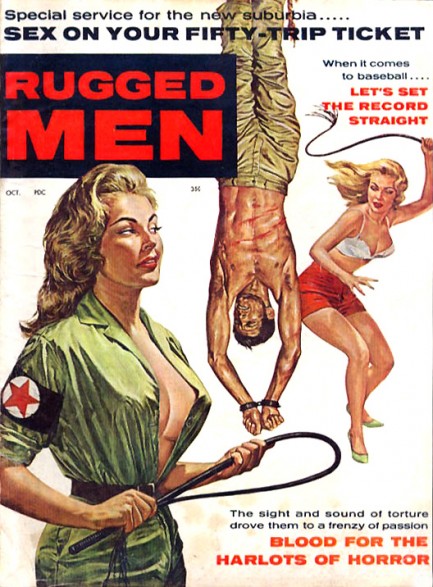 Cover of Rugged Men from October 1960 featuring a man whose day has taken a serious downturn, artist unknown.
---