Real men find trouble everywhere they look.
Above and below are assorted scans from an issue of Real Men

published this month in 1967 by New York City based Stanley Publications, Inc. Stanley launched

Real Men

in 1955, along with

Real Secrets

and

Real War, which were more or less along the same lines. Inside this issue you get Red China, a swamp of death, a World War II tank battle, and a wife trying same sex action. You also get the usual demure cheesecake and lots of curious advertising. The Ann Loring featured here is, of course, not the same one who acted in films. By 1967 actress Ann Loring would have been in her fifties. Also, you'll notice none of the art is credited. Bad, naughty editors. But the magazine is still entertaining. Not the best imprint in the genre, but certainly interesting. If you like what you see you can download it and others for free at the very useful website archive.org.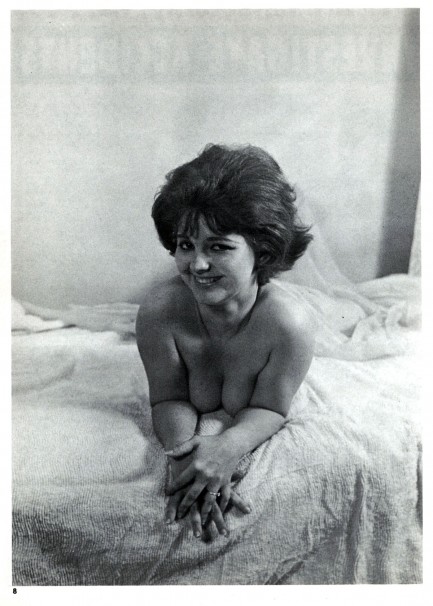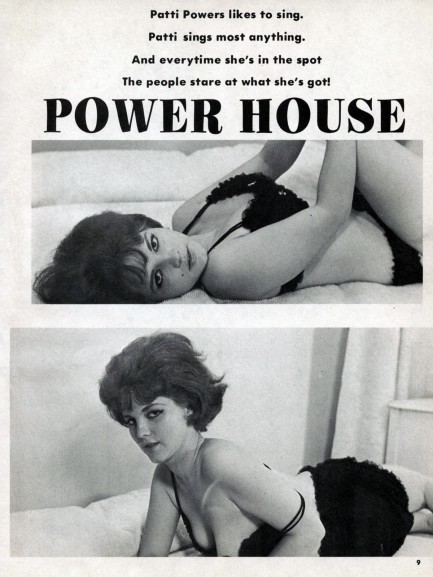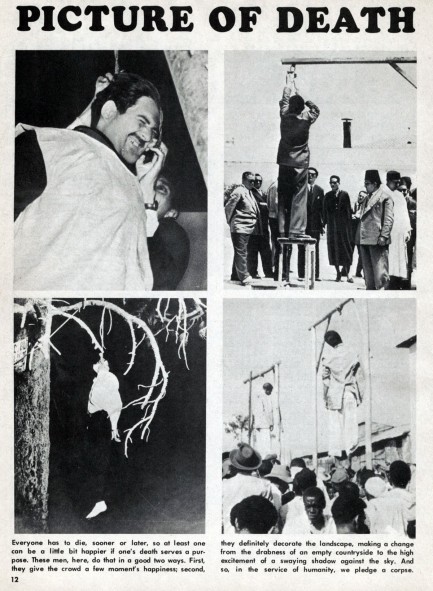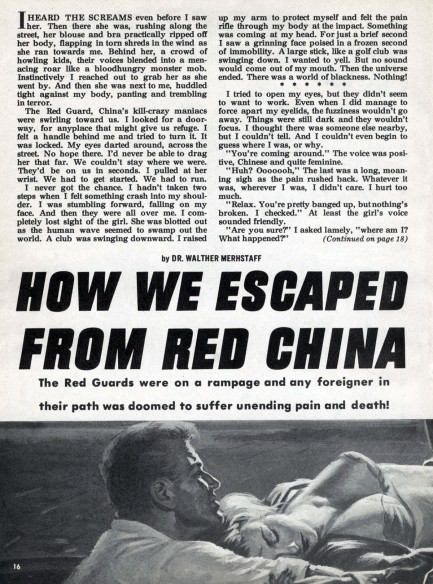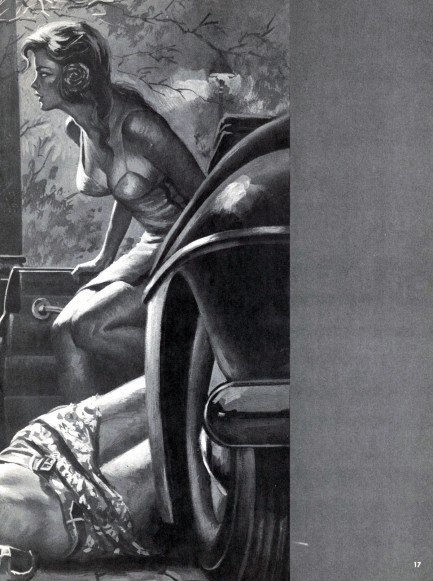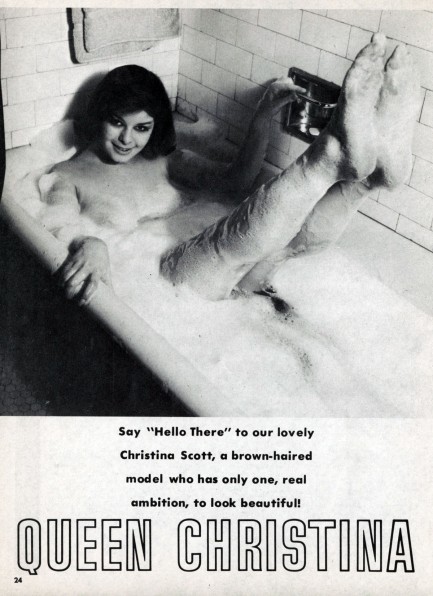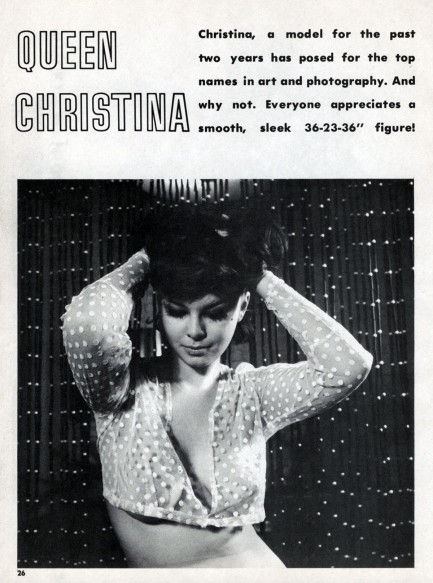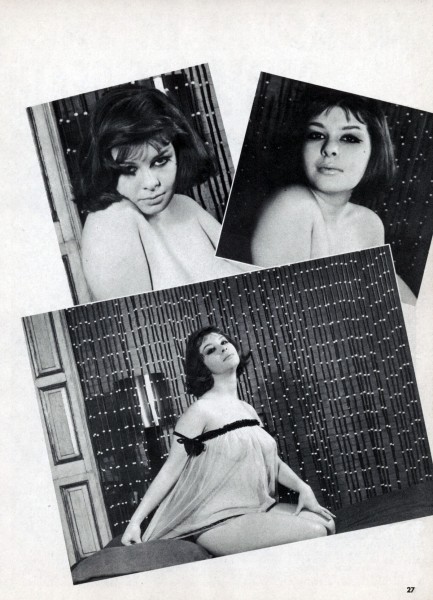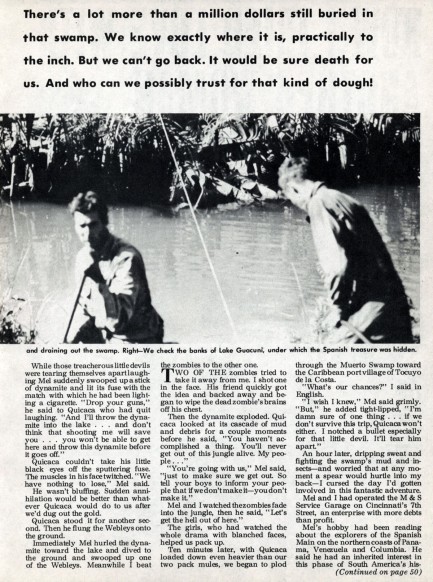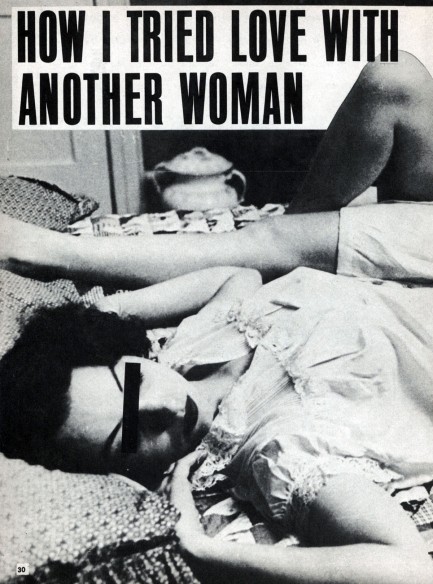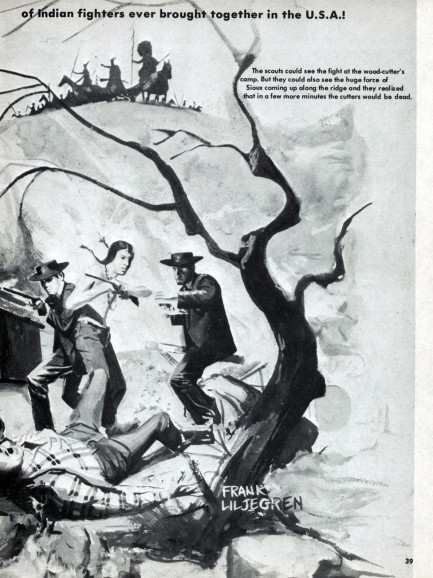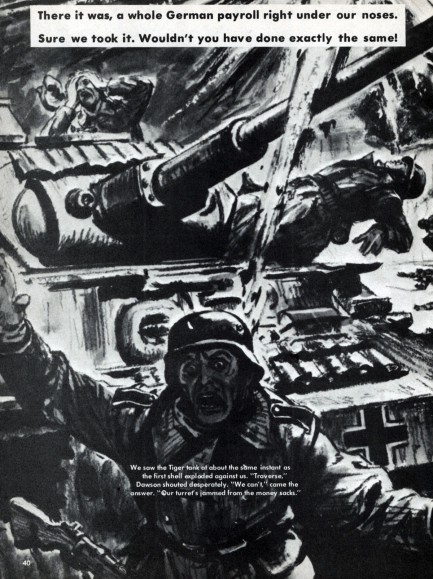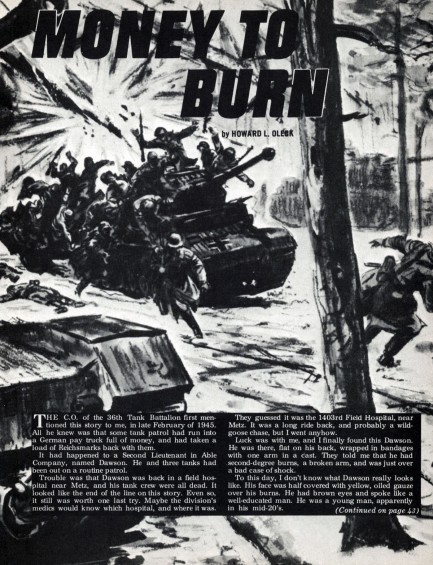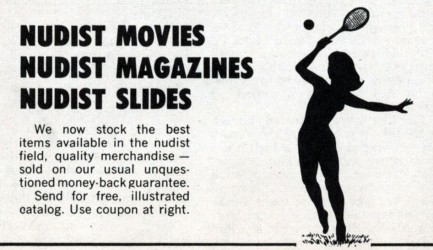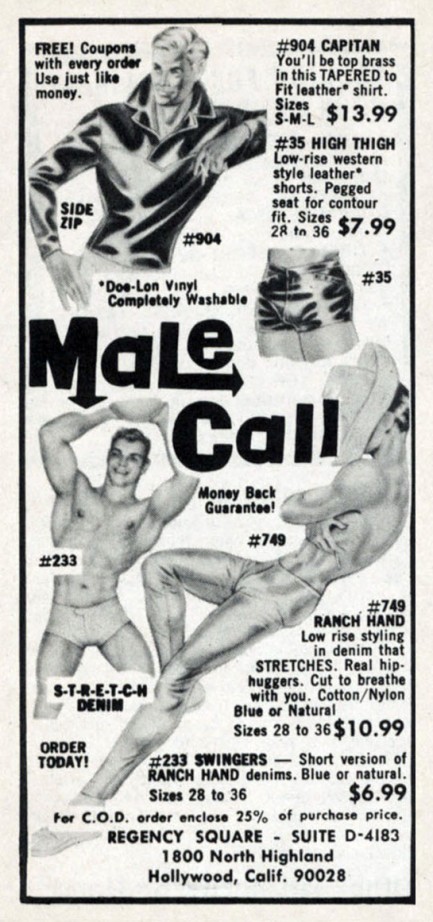 ---
But ask now the beasts, and they shall eat thee.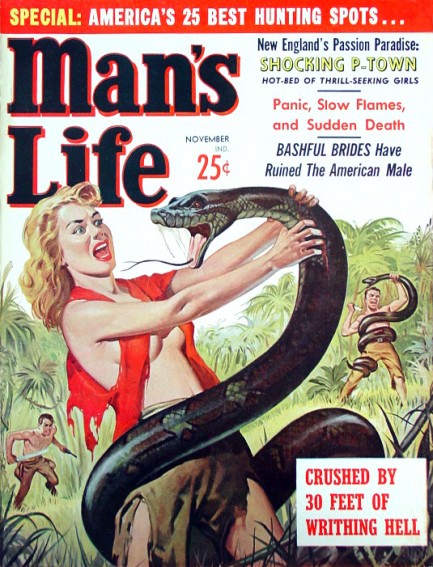 It's been a while since our last collection of animal attack magazine covers, so on this lovely Friday (at least where we are) we thought we'd give nature a chance to express its opinion about humanity. And its opinion is: "I hate all of you. Even the pretty ones." We have eleven more examples of nature's unreasonable stance below, including a great piranha cover that features the one guy who in real life would know better than to be attacked being attacked. Anyway, just to give you an idea how many men's magazines there were, and how pervasive this animal attack theme was, all the publications we've posted are different. There are actually even more, but we couldn't locate good scans of those. Which reminds us to thank the original uploaders on these.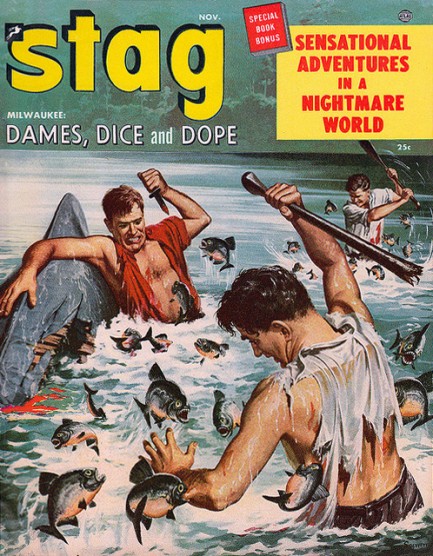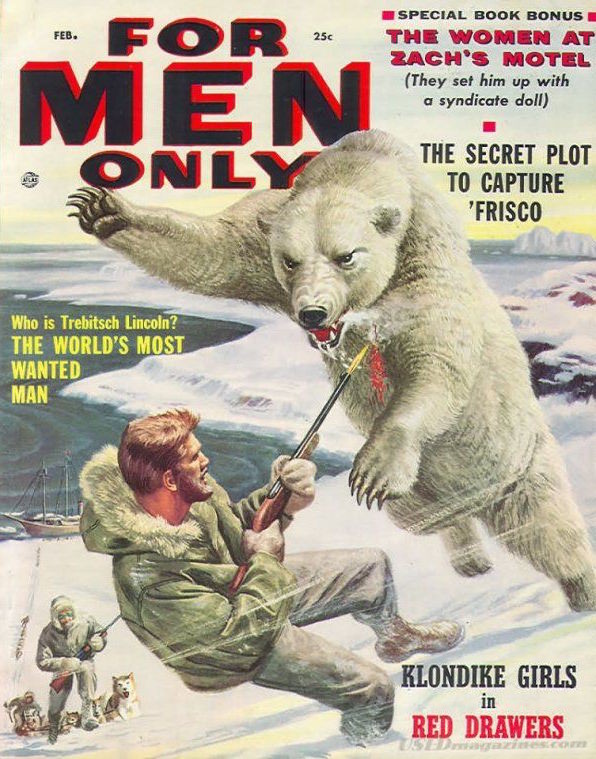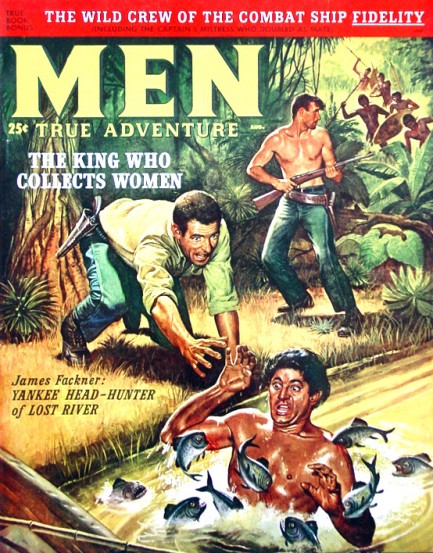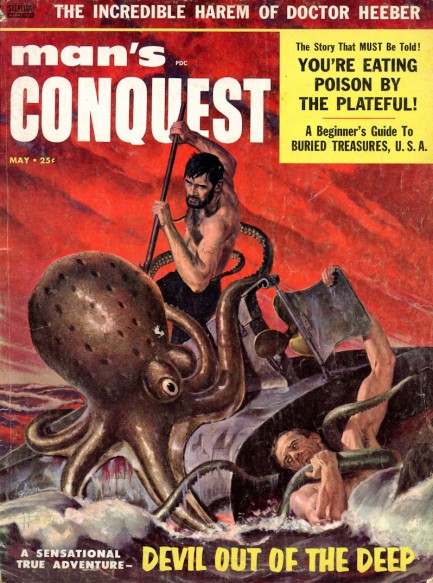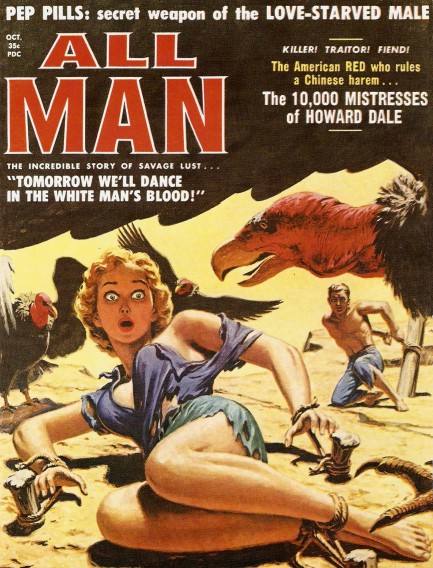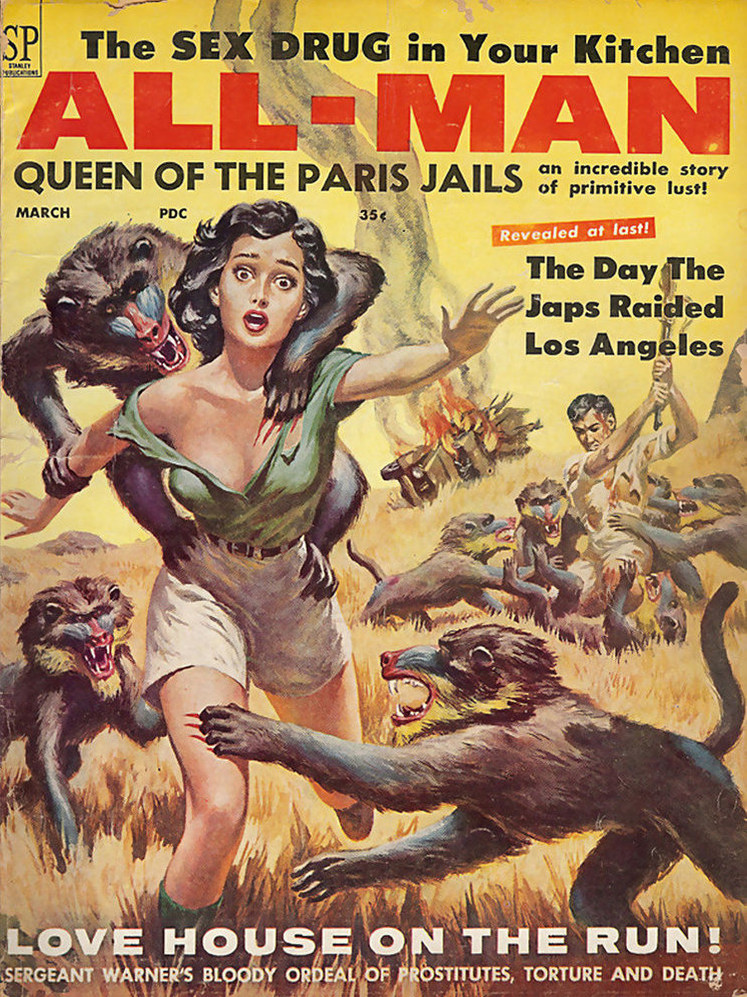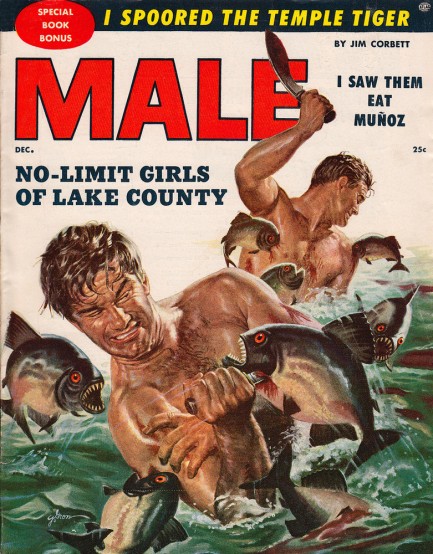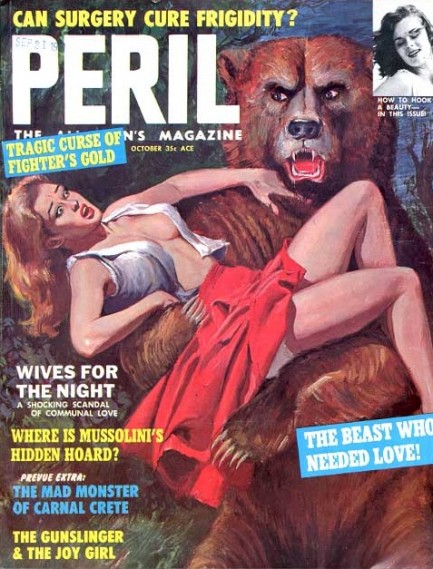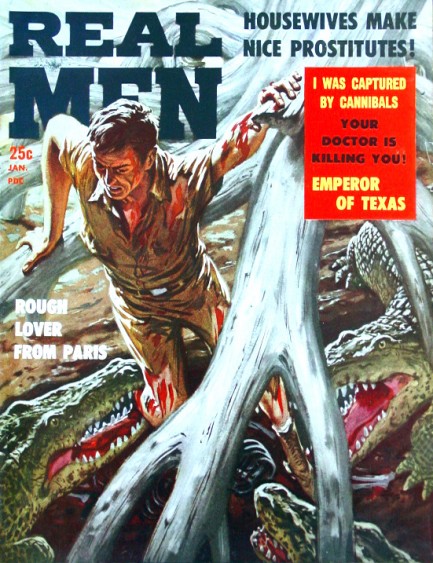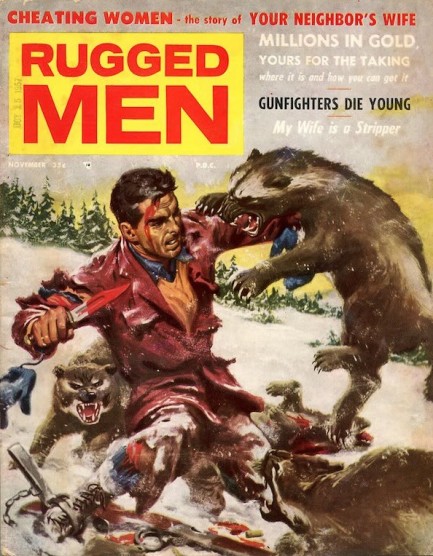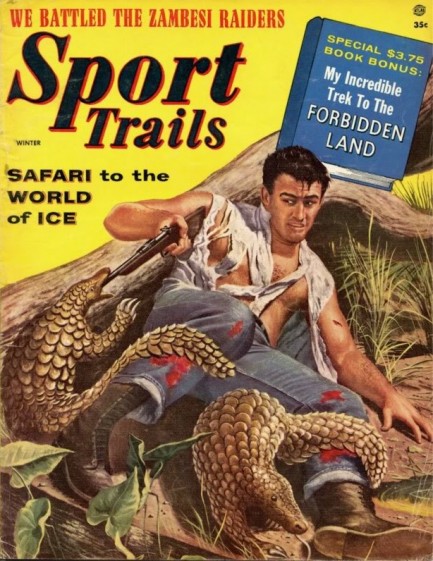 ---