Poitier heads to parts unknown after a long and unique career.
Above is a photo of one-of-a-kind actor and cultural icon Sidney Poitier, who died yesterday aged ninety-four in the Bahamas, where he was born and lived much of his life. He starred in a couple of our favorite lightweight movies, including 1961's Paris Blues and 1992's Sneakers, but this shot is from 1967's unforgettable and topical drama In the Heat of the Night, one of many landmark movies in which he starred. He changed the game. That's really all you can say. See another cool shot of him here.


---
Hit novel Blindfold returns as a movie vehicle for Rock Hudson.

Rock Hudson was in the decline phase of his cinema career when he made Blindfold, and was just about to move into television, where he would score a huge hit with the cop show McMillan & Wife. But this film shows him in solid form. As in the novel, it all starts when his psychiatrist character is asked by a government agent to treat a mentally broken scientist in total secrecy, which Hudson reluctantly agrees to do, and is conducted to an isolated house while blindfolded. Days later he's run into—literally—by the sick man's sister Claudia Cardinale, who believes her brother has been kidnapped. Was the man who asked Hudson for help really with the government? Or did he merely want to unlock a secret hidden in the scientist's brain? When another agent appears and tells him this is precisely the case, Hudson and Cardinale have no idea who to believe. It begins to look like the scientist is being held against his will. If Hudson and Cardinale hope to rescue him, they need to pinpoint his location even though Hudson was blindfolded every time he was taken there.

As in the novel this is the central gimmick, and it seems an impossible task, but Cardinale convinces Hudson he can find this isolated house. Obviously, this section is handled in less detail than in the novel. Hudson estimates how long the flight was, eliminating impossible flight plans, learns where migrating geese fly south, and remembers what he heard during the car journeys—a body of water, a rickety bridge, a strange type of boat, and a church choir. It was a fun idea in the book and it's a fun idea on the screen too. In fact, it must have made an impression, because aspects of it were directly borrowed by Robert Redford for his 1992 comedic thriller Sneakers. Hudson and Cardinale, first as adversaries and later as budding romantic partners, try to unravel the where what why when and who, while shamelessly flirting with each other. As we said in the previous post, think of Charade or Arabesque. Blindfold isn't executed as well as those films, but it's certainly a nice little trifle, and it's worth watching. Anything with Cardinale is. And Rock ain't so bad either. The film premiered in the U.S. today in 1966.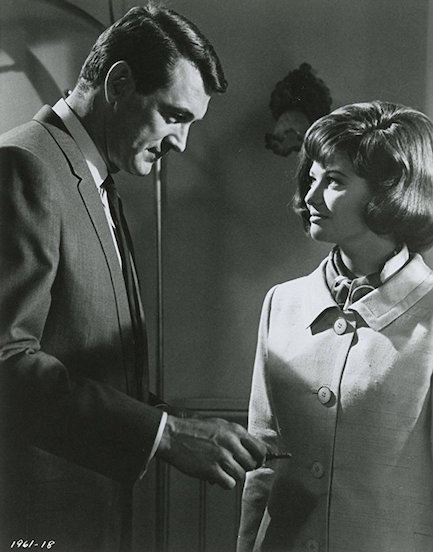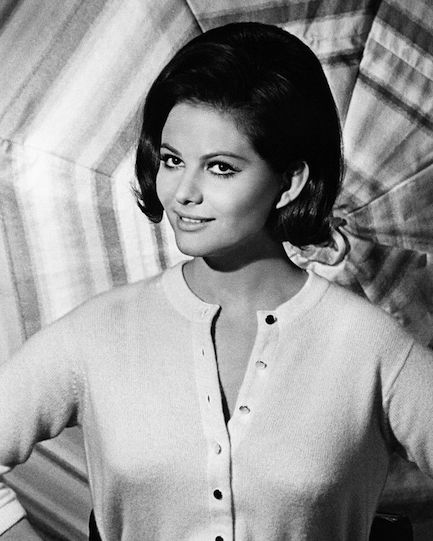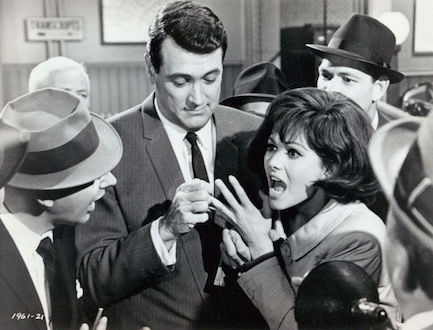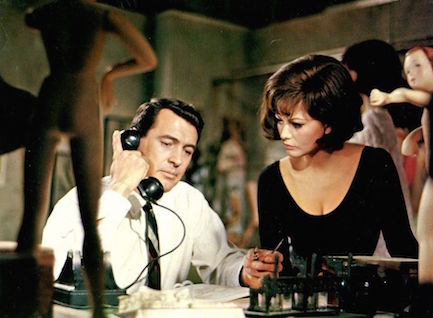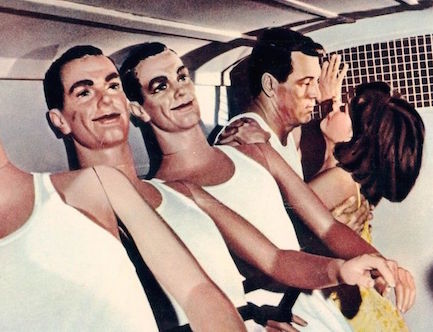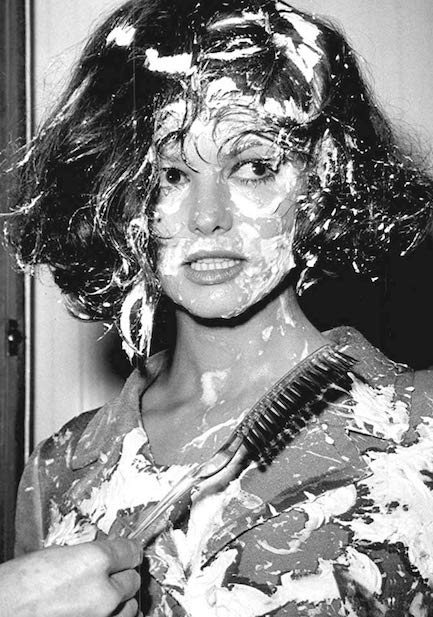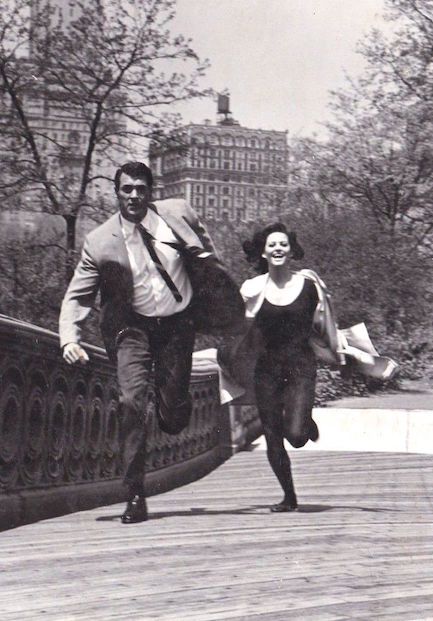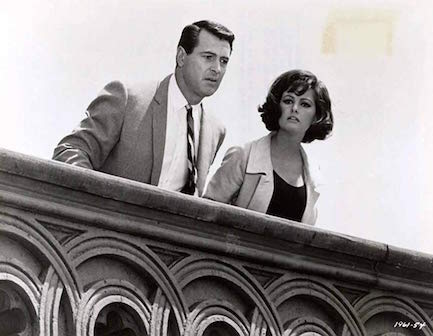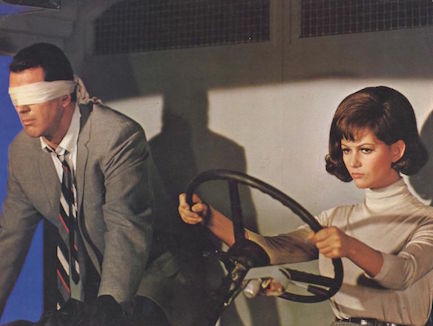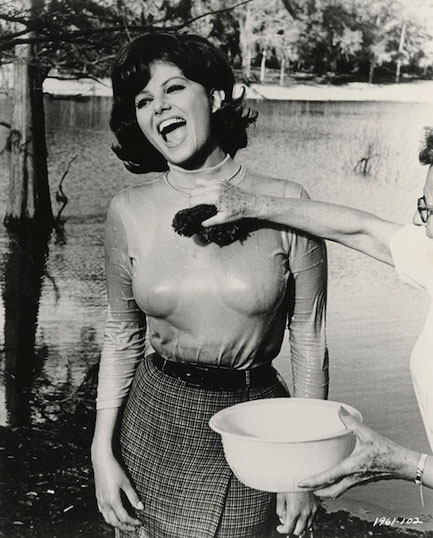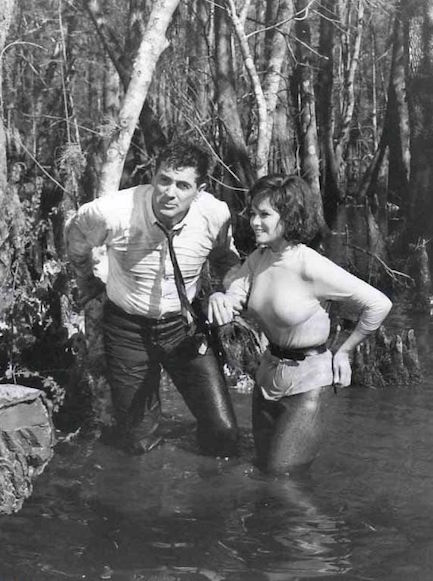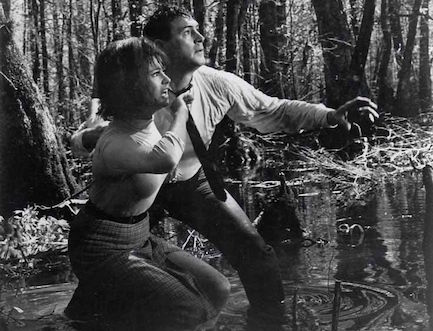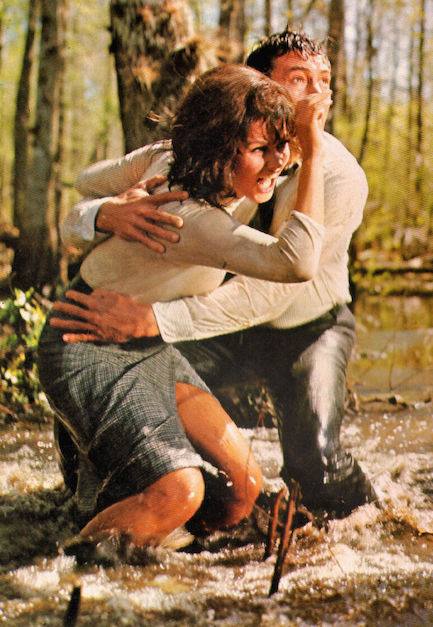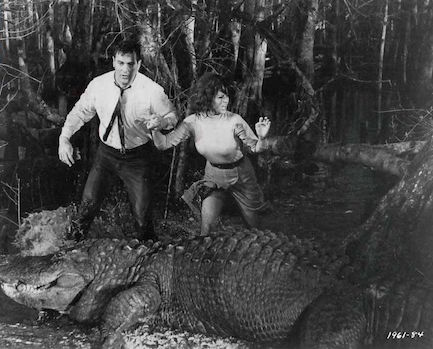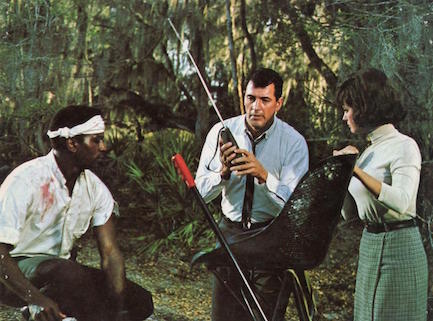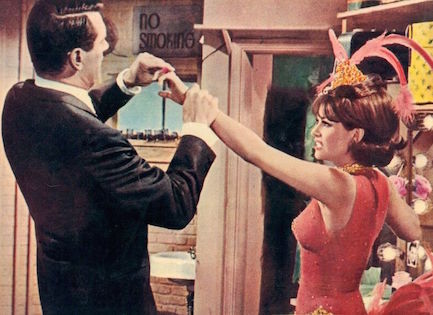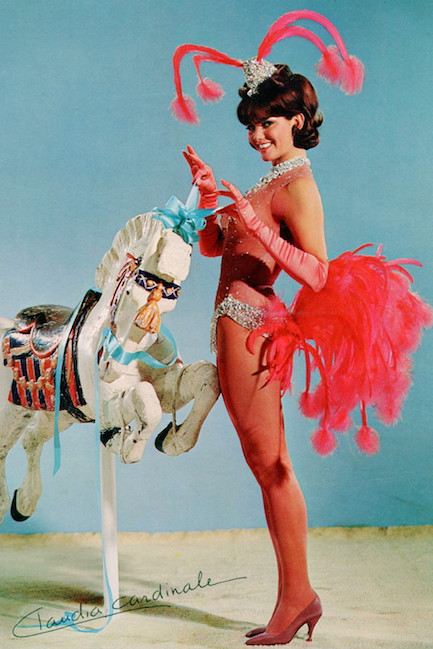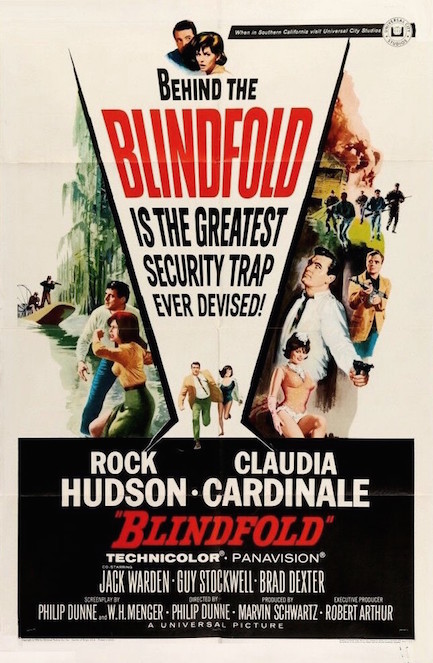 ---