Rocket fueled adventures from Earth to space and back again.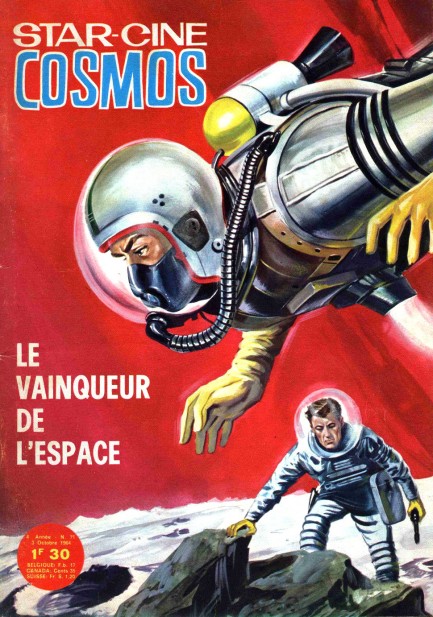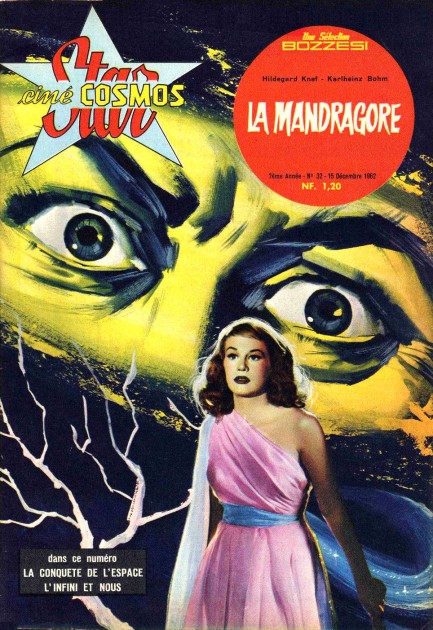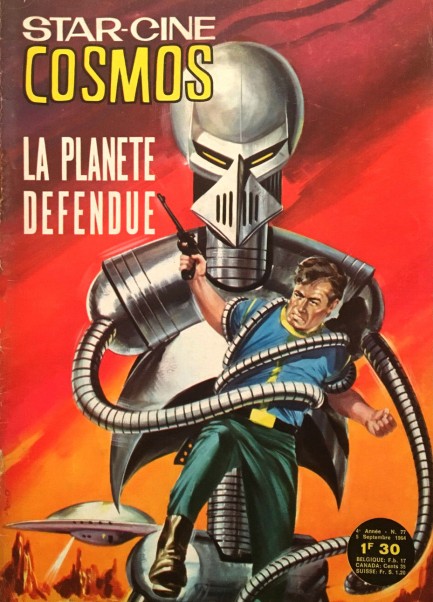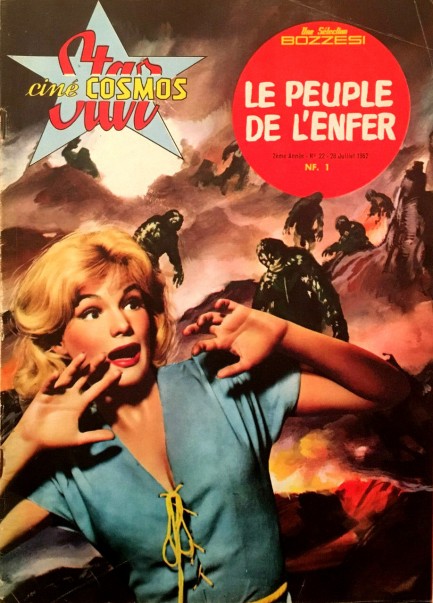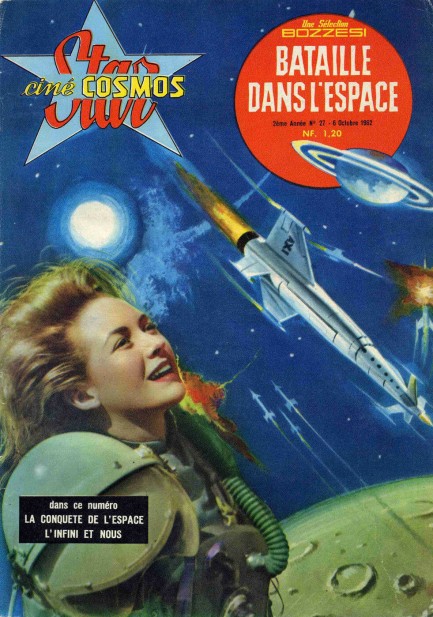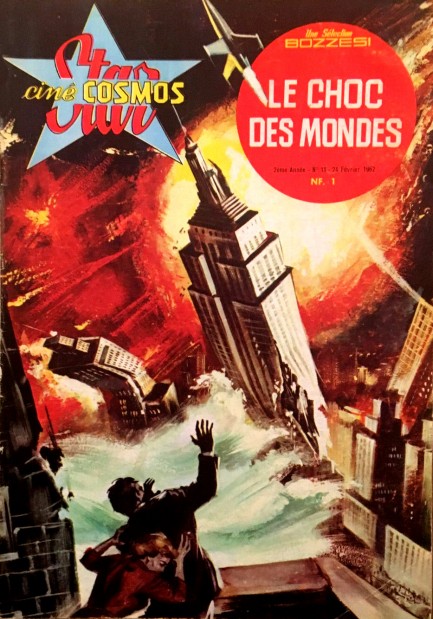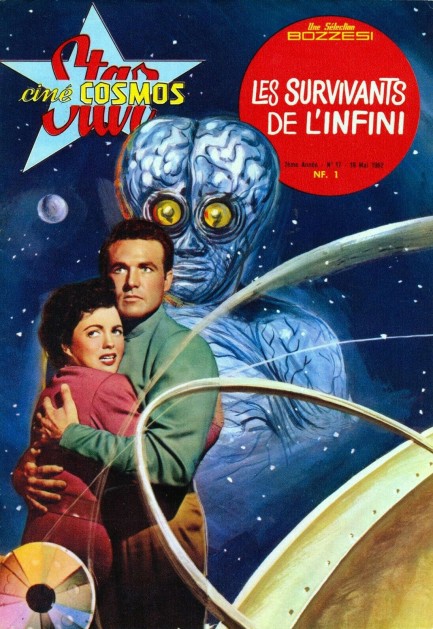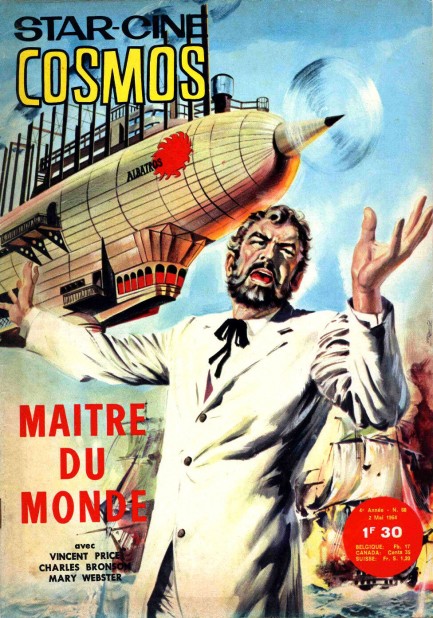 Above: more covers of Star-Cine Cosmos, a popular brand of French photo-comics made from feature films. We always meant to get back to this magazine with its striking art, but it's been a full twelve years since we last looked at it. Time flies—especially in outer space. The films featured here are, original titles only, top to bottom, Space Men, Alraune, Forbidden Planet, The Mole People, X-15, Radar Men from the Moon, Battle in Outer Space, When World Collide, This Island Earth, Earth vs. The Spider, and Master of the World.
---
To the cosmos and beyond.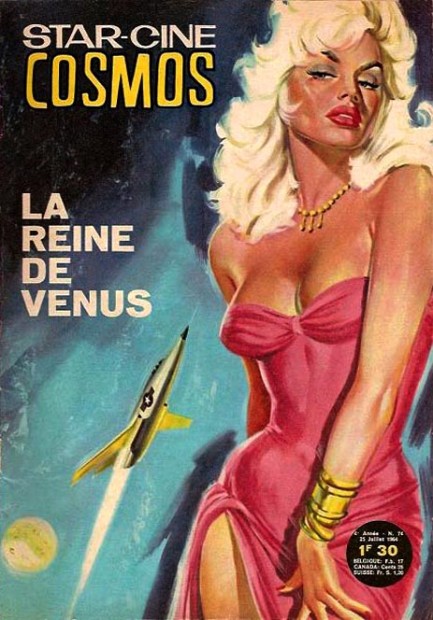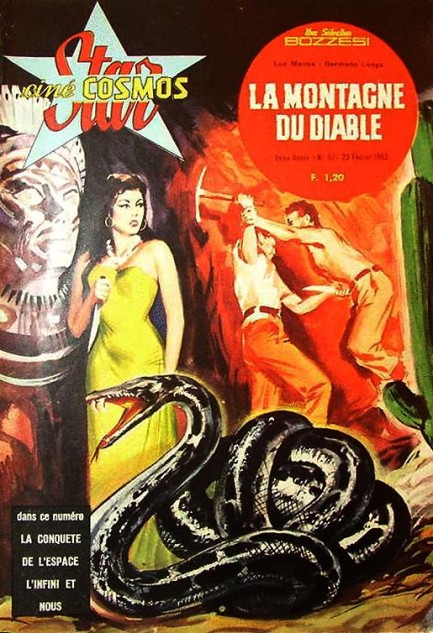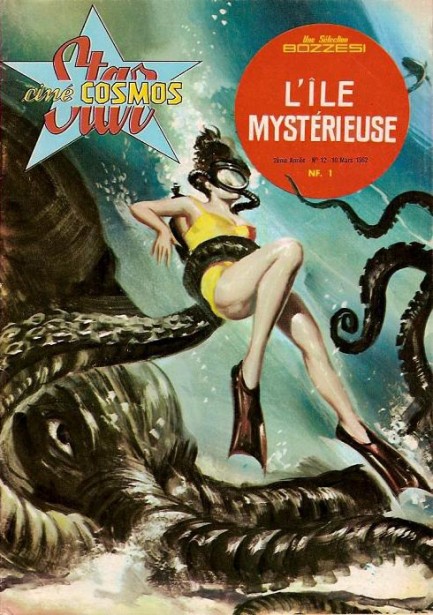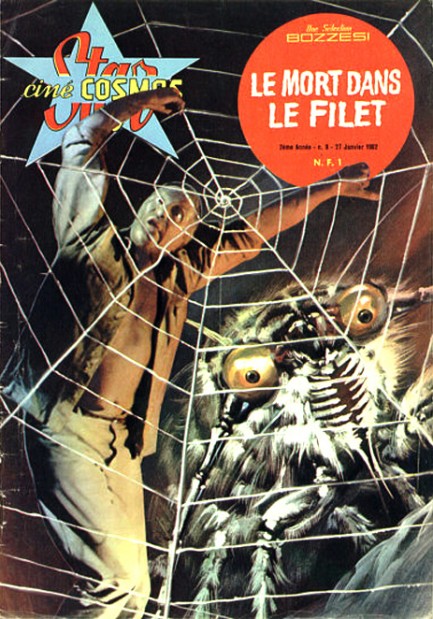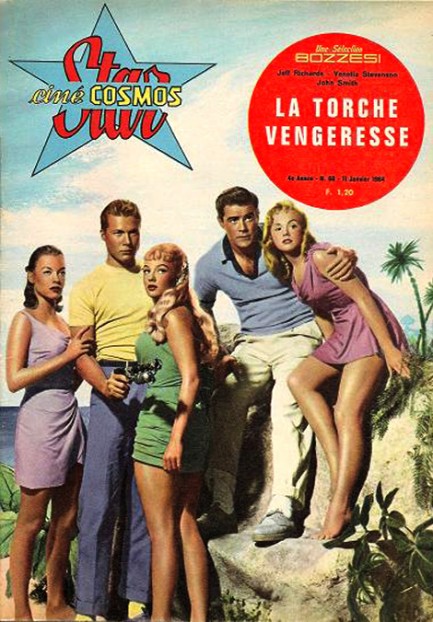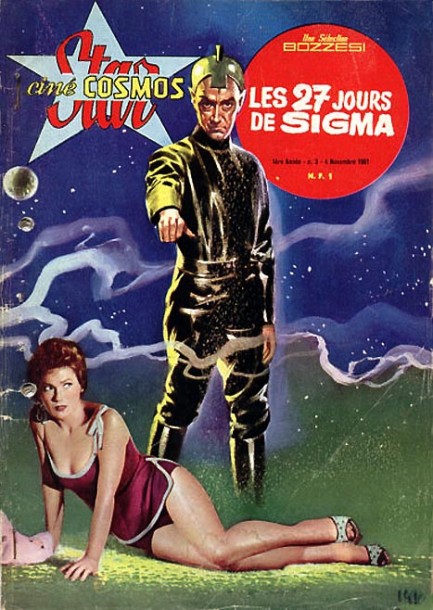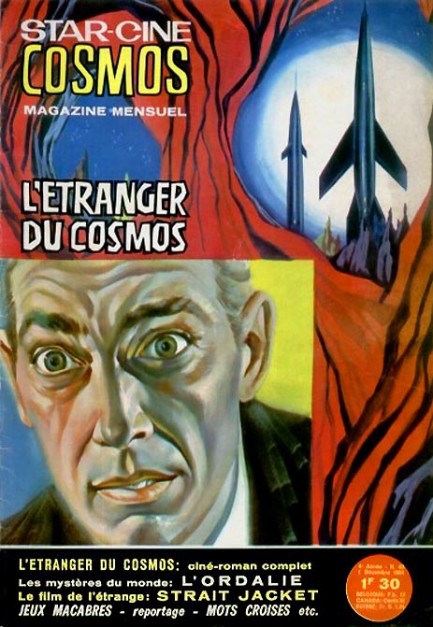 Above are nine issues of the French sci-fi photonovel Star-Cine Cosmos. These were created by Italian director Franco Bozzesi, and the interiors consist of black & white film stills arranged and captioned in comic book format. They were first published in 1961, and had an immensely popular run that lasted until 1965.
---