Rocket fueled adventures from Earth to space and back again.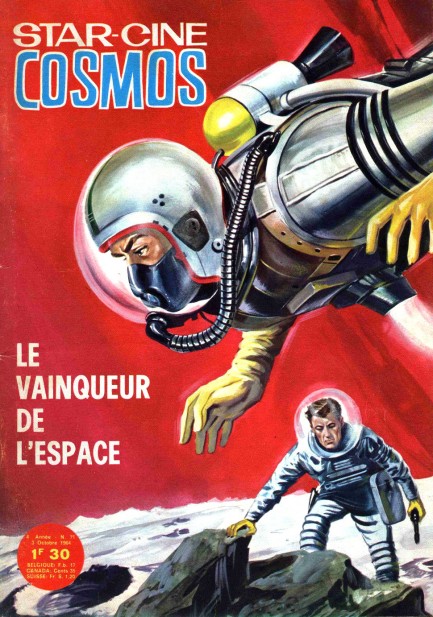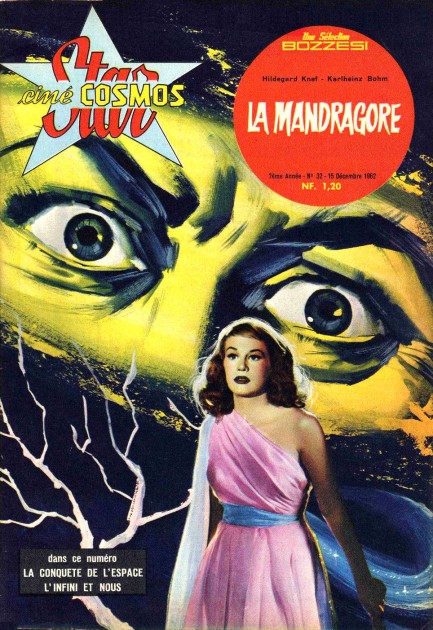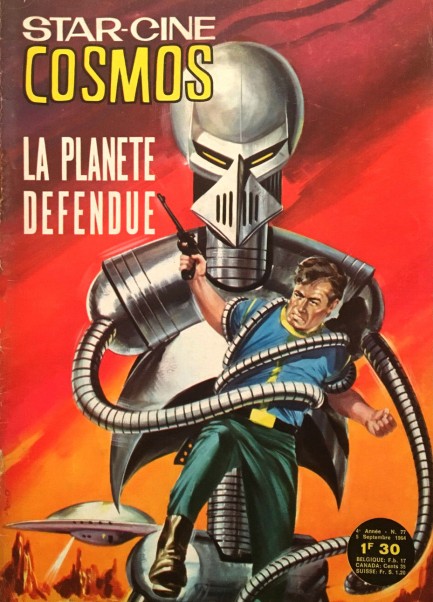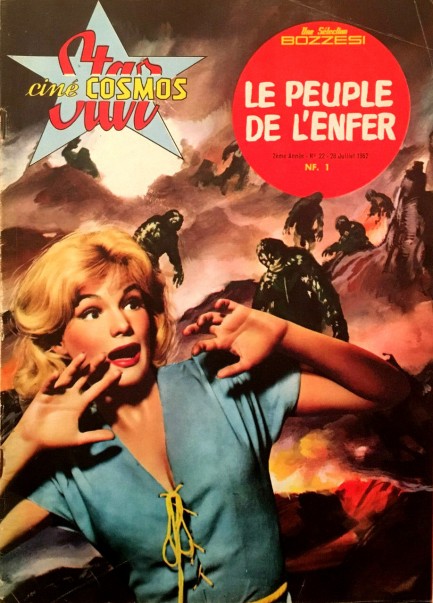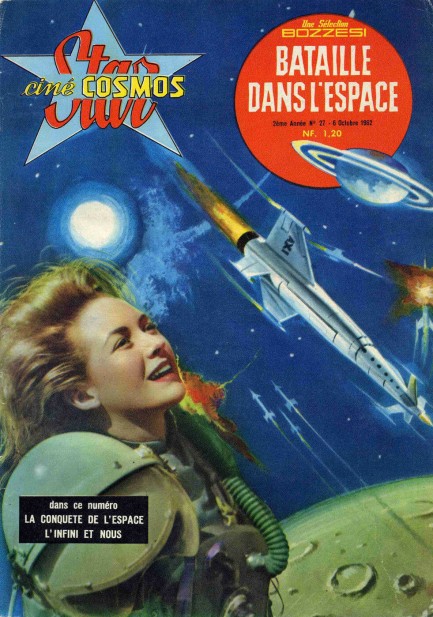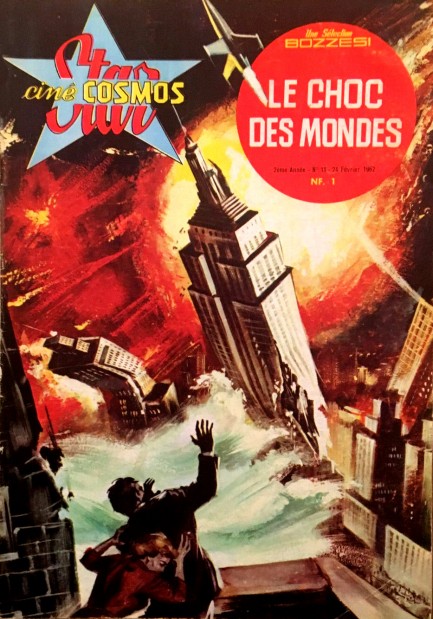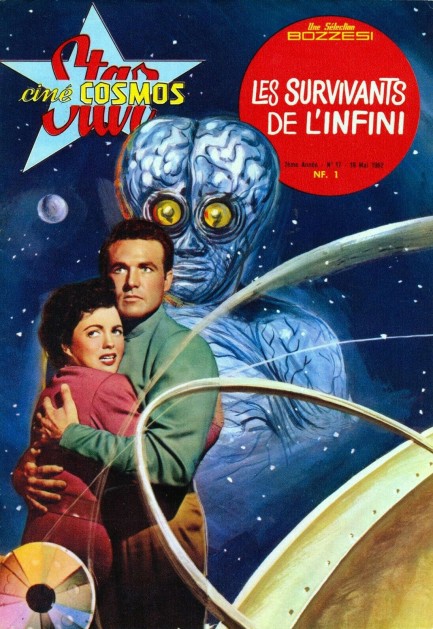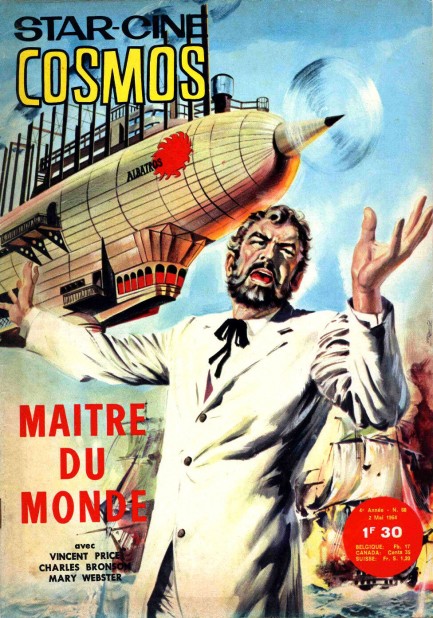 Above: more covers of Star-Cine Cosmos, a popular brand of French photo-comics made from feature films. We always meant to get back to this magazine with its striking art, but it's been a full twelve years since we last looked at it. Time flies—especially in outer space. The films featured here are, original titles only, top to bottom, Space Men, Alraune, Forbidden Planet, The Mole People, X-15, Radar Men from the Moon, Battle in Outer Space, When World Collide, This Island Earth, Earth vs. The Spider, and Master of the World.
---
Let it glow, let it glow, let it glow.
Could this be the greatest poster ever? Were drugs involved? This little beauty was made for the Christmas 1956 West German premiere of This Island Earth, and it gives the film's famous Metaluna Mutant—one of moviedom's greatest monsters—the starring role it amply deserves. The "science" part of this sci-fi epic involved iterociters, voltarators, astroscopes, and lots of other made-up devices. The fiction part involved the usual Earthly takeover plot, headquartered on an alien planet where the weather outside was truly frightful. But in our humble opinion the movie is all about the monster. True, the creature had its flaws. It moved kind of slowly. It had claws like a lobster where hands would have been so much more useful. Oh, and it didn't have a skull. Which is all well and good, as long as you're adept at ducking, which, alas, it wasn't. But flawed or not, this monster, and this film, are what mid-century sci-fi was all about. Glory, glory Metaluna!
---
Just because a sci-fi movie is old doesn't automatically mean it's cheesy.
How times change. This Island Earth—for which you see the Swedish promo art above—was a visually stunning, convincingly scripted and well-directed 1954 sci-fi classic that got skewered by the Mystery Science Theater 3000 gang forty-four years after its release. But the guys at MST3K didn't prove This Island Earth had been a bad movie all along—they simply proved they were sharp enough to make fun of anything. Watching this one last week, we realized big Technicolor space extravaganzas with matte backgrounds and guys in latex alien suits really don't look any less believable than modern sci-fi sagas. Pacing, editing and camera movement have certainly been refined for today's attention deficit culture, but all that moving, shaking and quick-cutting is also used because the new CGI monsters aren't really much more convincing than the costumed stuntman who played This Island Earth's famous Metaluna mutant. Sure, the mutant doesn't look 100% convincing—but if you tell us Gollum, for instance, does, then we'll give you the number of a good optometrist. We have to agree with the commenter on IMDB who said maybe he'd better watch MST3K to find out what's so bad about This Island Earth, because from his perspective—and ours—it's a treasure. It opened in Sweden as Rymdens Demoner, today in 1955.
---