I really want these photos to help me connect with the commoners in my country. How am I doing?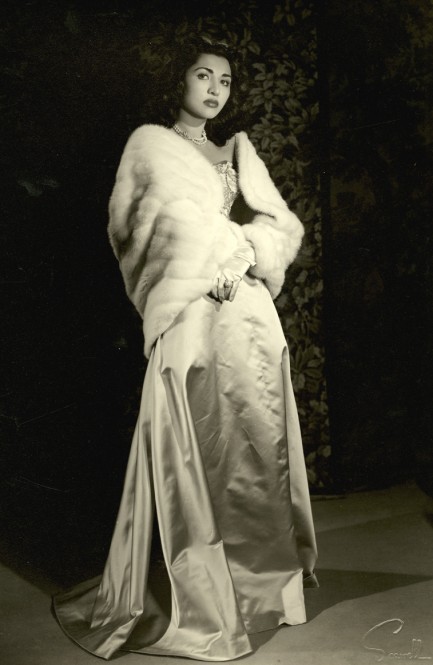 This elegant photo shows Fatimeh Pahlavi, the Princess of Iran, half sister of the Shah of Iran, shot by famed lensman Wallace Seawell. The princess looks every bit the femme fatale here, and as was common with women of her status and era, her life has many points of note. A few: she owned a bowling club, learned to fly a helicopter, amassed about $500 million through means said to be not fully ethical, and was ostracized by the Shah for marrying an American, though he had converted to Islam. This photo was made around the time of that marriage, circa 1948.


---
I do a very good Champagne imitation. I even use my fingers to tickle your nose.
The above photo, a nice double exposure with a holiday feel, was created by famed Hollywood lensman Wallace Seawell, who shot many of the most famous stars of the mid-century period but here focused his efforts on an obscure showgirl named Alycia Lewis. We don't have anything on her, which is no surprise—many photo sessions were one-offs featuring women who never appeared in movies or television shows, where their credits would survive. We even checked the Internet Broadway Database. No trace of her. Whoever Lewis was, she left behind an amazing image. It was made sometime during the early 1960s.


---
Black and white in color.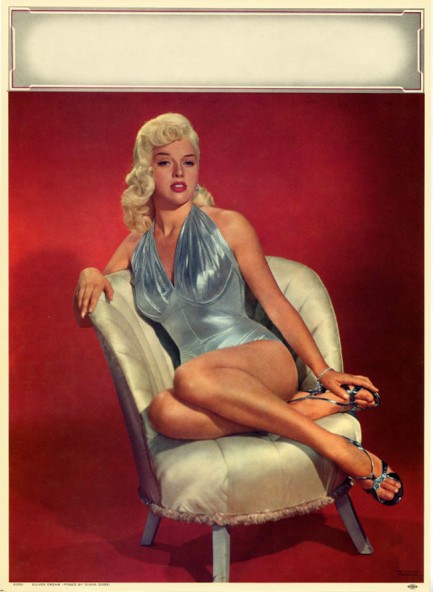 The interesting item above is a Technicolor pin-up photo of British actress Diana Dors in a silver bathing suit. Like cinema Technicolor, photo Technicolor involved creating vivid color images from what was essentially black and white film stock by combining three separate strips of exposed film tinted with special dyes. The result of the process was a super-saturated image such as above. This particular shot is from famed American photographer Wallace Seawell, and at the top is a blank strip where purchasers of the photo could insert advertising. Other images from this silver bathing suit session, also by Seawell, exist in both black and white and Technicolor, and we've shared some of those below. And best of all, we have a few dozen more Technicolor pin-ups that we'll be putting up occasionally. Basically, we're hoping these can serve as replacements our beloved Goodtime Weekly Calendar shots. You remember those, right? These images are all from 1964.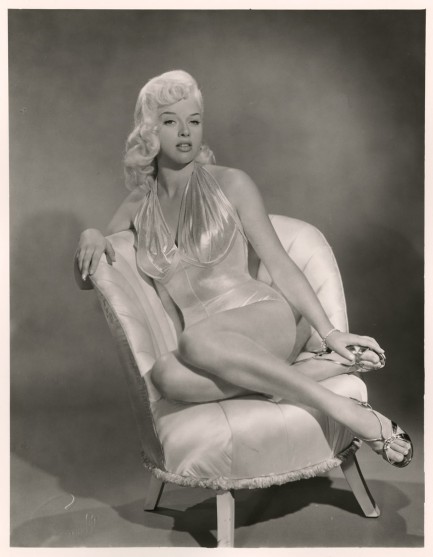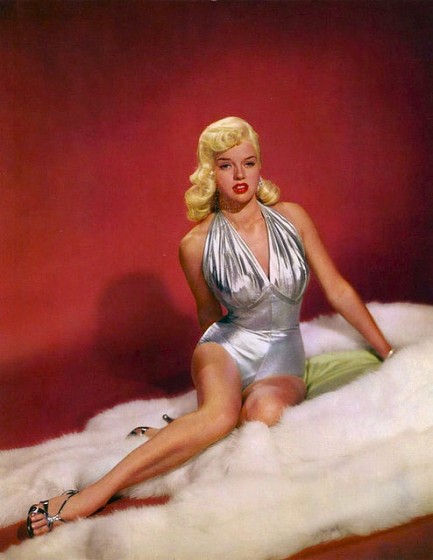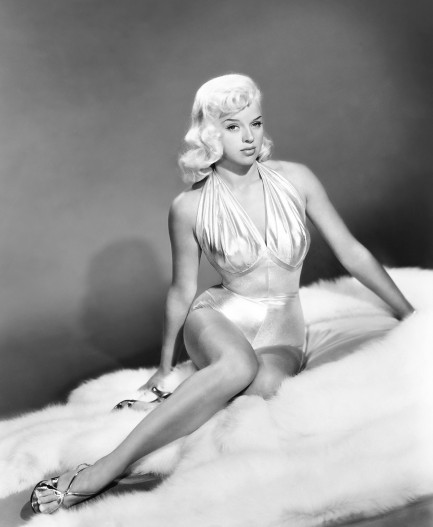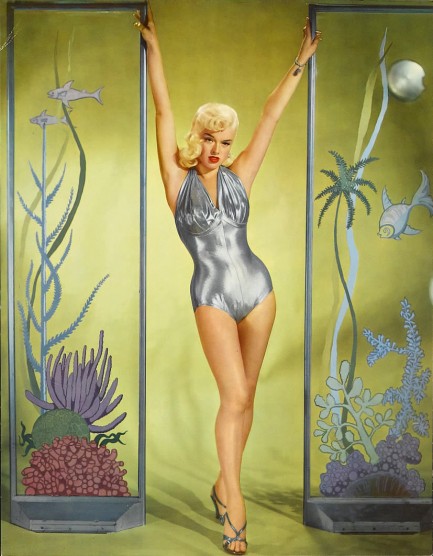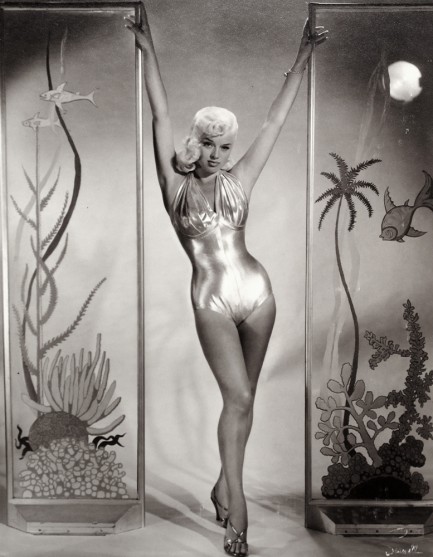 ---