Axe and you will receive.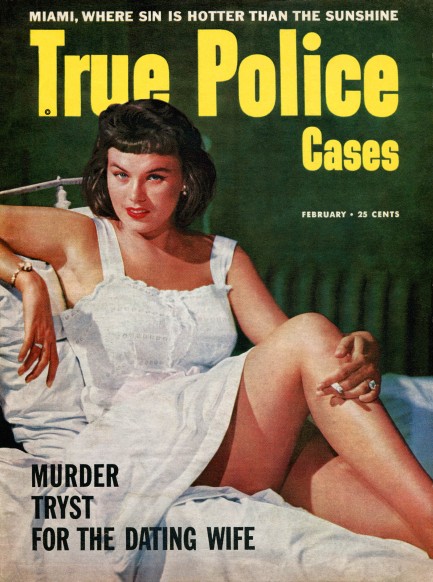 Above and below are the cover and assorted interior scans from a February 1953 issue of True Police Detective, a magazine we've discussed once or twice before. You get the usual collection of true crime tales, explored in procedural detail, with striking photo spreads posed by professional models, as well as some actual crime scene shots. One story we noticed here concerned the murders in London of 16-year-old Barbara Songhurst and 18-year-old Christine Reed in May 1953. The two had last been seen alive embarking on a bike trip. Songhurst's body was found the next day floating face down in the Thames, while Reed's was located five days later when a section of the river was drained. Reed had been raped, and both had been beaten unconscious and hacked with an axe. The physical evidence was clear: an assailant had surprise attacked both victims, beaten them unconscious, axed Reed and disposed of her before turning his attention to the helpless Songhurst.
One curious part of the tale is that the girls disappeared while biking from London to Brighton, according to the author. It seemed to us like a pretty long trip and we were right—as the crow flies it's more than forty miles. So we think the magazine got that part of the story wrong, since the girls' families were expecting them back home by evening. In any case, our interest derived from the simple fact that the crime hadn't been solved at the time True Police Cases went to press. A man named Alfred Whiteway had been arrested, but the story ends with, "Whiteway is awaiting trial that will determine his guilt or innocence." Since we had already invested the time to read the entire saga, we wanted to find out how it ended.
The case almost turned on chance. A month after Songhurst and Reed had been found, Whiteway was arrested for raping a woman and assaulting another on Oxshott Heath. He had the Songhurst/Reed murder axe in his possession when police picked him up. While being driven to the station he managed to hide the axe under the car's rear seat, where it remained until the vehicle was cleaned some time later and an officer discovered the weapon. Instead of realizing its significance, the officer took the tool home and used it to chop wood, blunting the edge and obliterating any blood evidence. If he had simply realized how suspicious it was to find it under the seat of a police car the case would have been solved.
In the end, old-fashioned procedural work finally cracked the case. Whiteway had been maintaining his innocence the entire time, but forensic investigators finally found minute traces of blood in an eyelet and seam on one of his shoes. Confronted with blood evidence he broke down and confessed. He had attacked the girls in a rage, raped Songhurst, and tossed both bodies in the Thames. If he expected his admission to earn him leniency he was disappointed—he was convicted in court of what became known as the Towpath Murders and hanged at Wandsworth Prison in December 1953. And the axe that almost but didn't break the case ended up in the Black Museum at Scotland Yard, where it still resides today.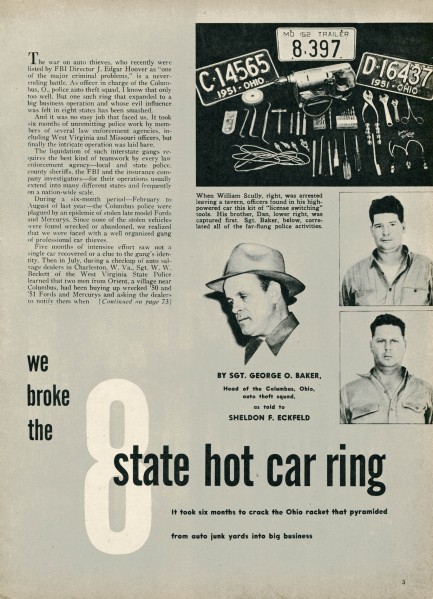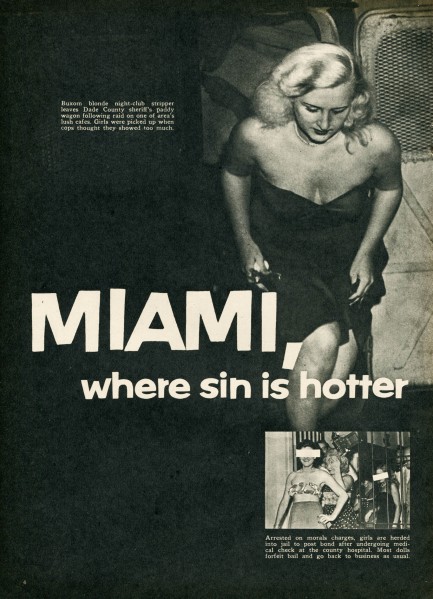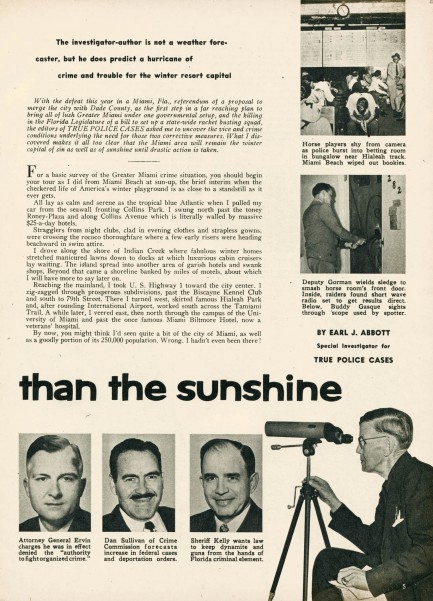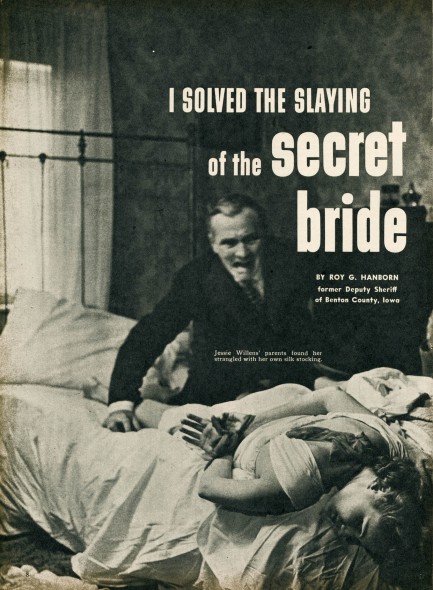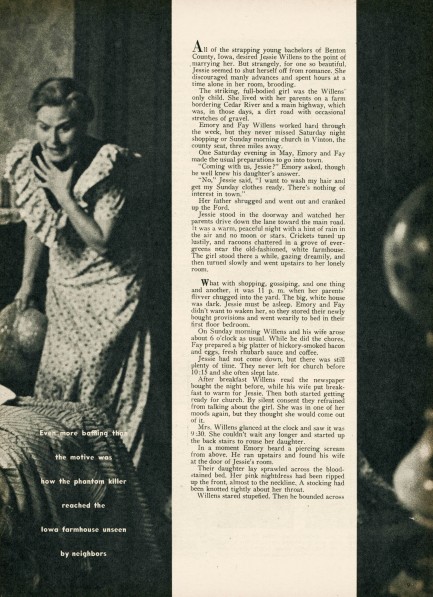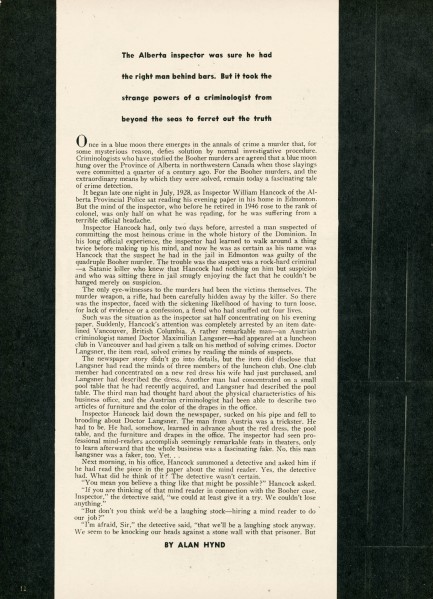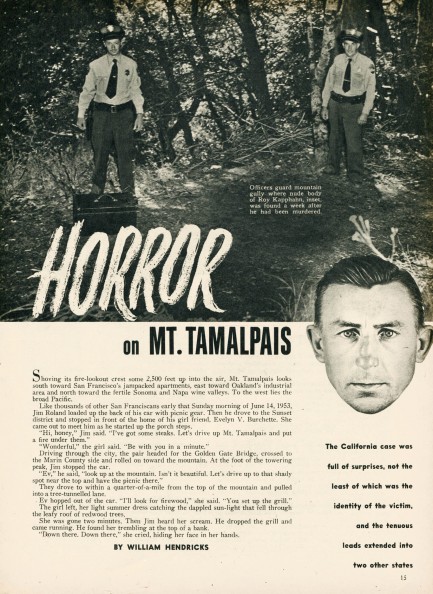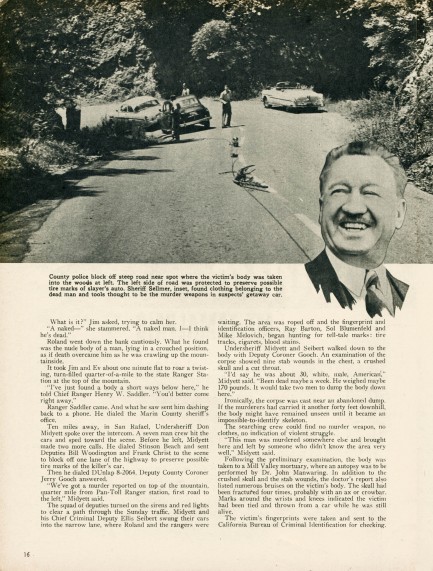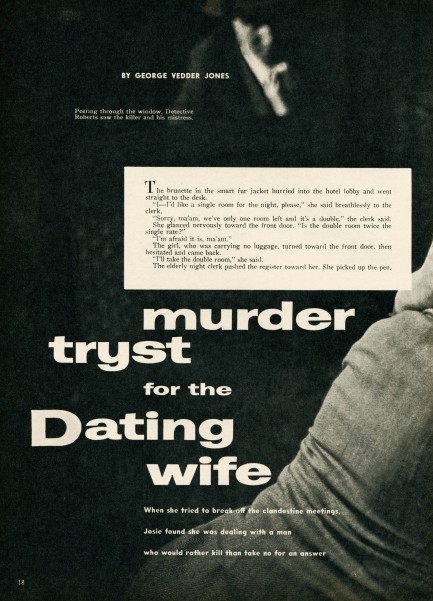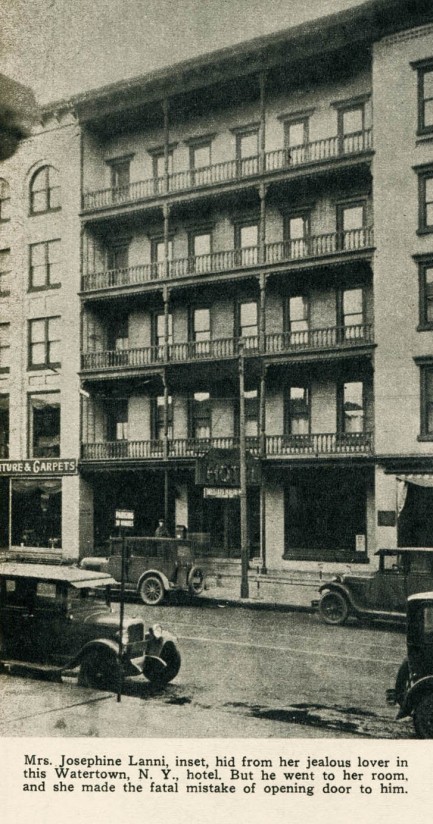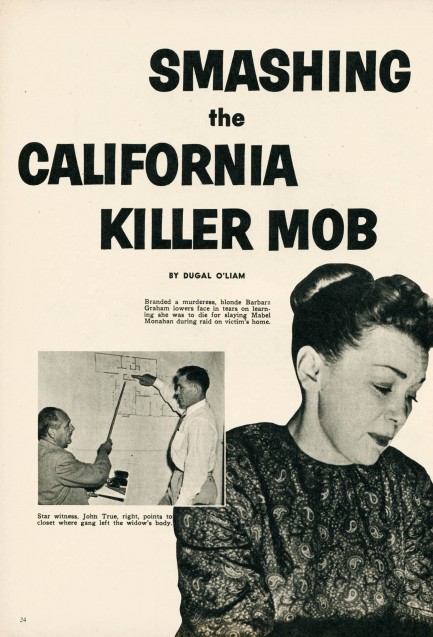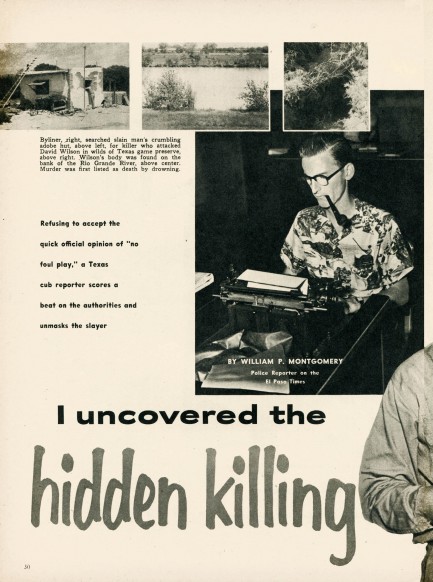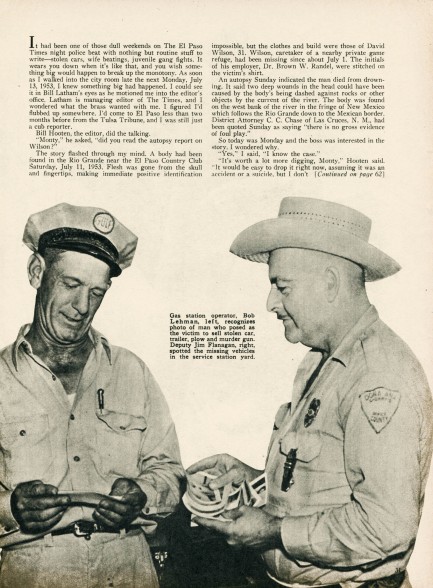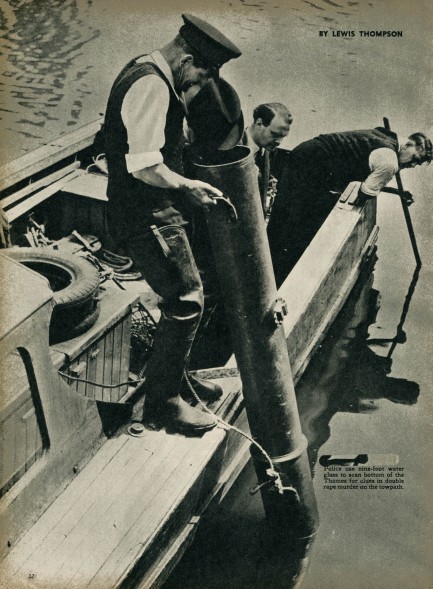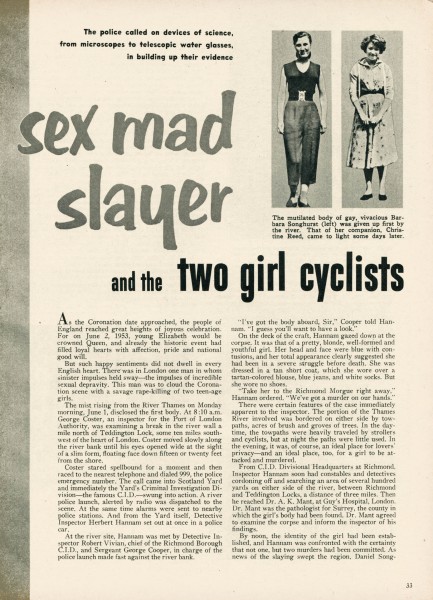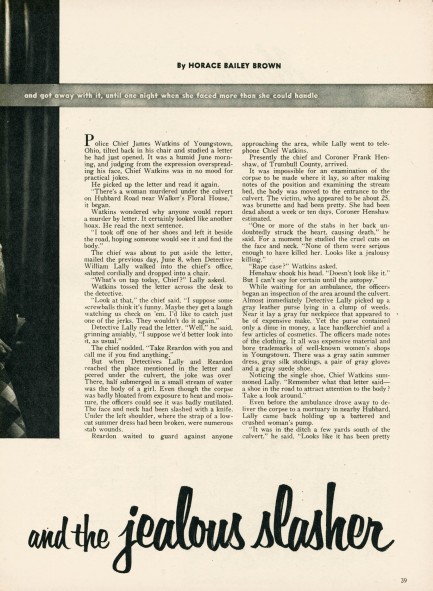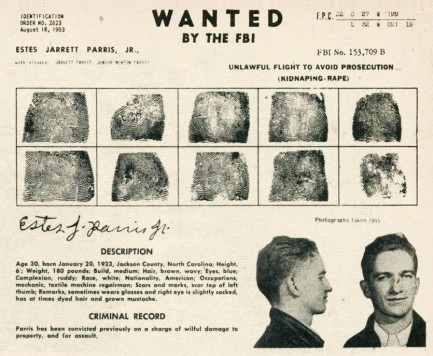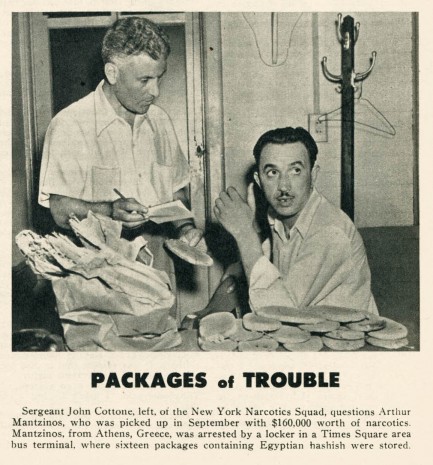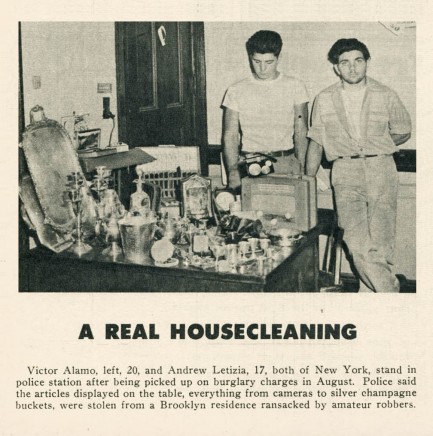 ---
Objects in mirror are closer than they appear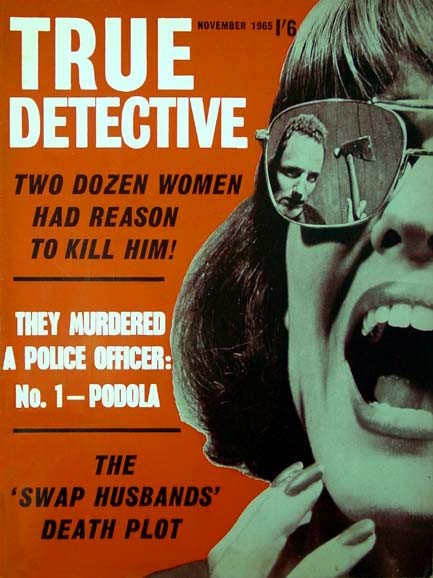 Here's a beautiful True Detective from November 1965, with an exposé on Guenther Podola. In July of 1959 while living in London, Podola stole a cache of jewelry and the police got on his trail. When they caught up to him in Kensington he fatally shot an officer in the heart. He tried to claim at his trial that he had amnesia about the event because the cops had beaten him, but a jury convicted him of murder after a rather expeditious thirty-eight minutes of deliberation—thirty of which we suspect were spent eating the free lunch. So Podola was sentenced to death and executed at Wandsworth Prison, becoming the last man hanged for murder in England. If you get a sense of déjà vu come Monday morning, that's because you're reading our new history rewind feature, and you'll have come upon an item about Ruth Ellis, who on July 13, 1955 became the last woman hanged for murder in England. So today we've presented you with the first half of a rather gaudy matched pair. Keep reading the history rewind for the second, and keep your eye out for other additions coming to Pulp Intl.
---