Picture the entertainment business a lifetime ago.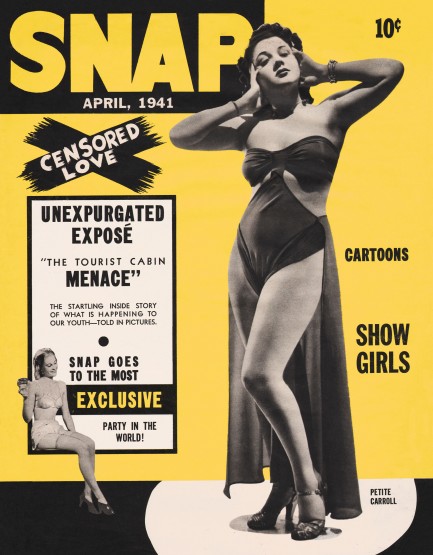 Snap is yet another celeb and film magazine from the mid-century era, the product of the Snap Publishing Company, headquartered not in the usual locale of New York City, but in tiny Mount Morris, Illinois. Back in 1941, when this issue hit newsstands, Mount Morris had a population of only 2,700 people, and even today is home to only 3,000. You're probably thinking it's a really part of Chicago, a suburb within the metropolitan area, but it's actually fifty miles southwest, which was a long way in 1941 over rutted roads in primitive automobiles. Why was Snap based out in Mount Morris? We have no idea. Maybe the owner was inordinately attached to the Illinois Freedom Bell.
Though Snap had offices far afield, its focus was pure Hollywood and NYC., with plenty of celeb action inside each issue. In this one readers got Marion Miller, aka the "Queen of Quiver," Dale Evans, Lily Damita, Marion Wakefield, Warner Baxter, Rita Hayworth, and many other screen stars and showgirls of the time. Editors also put together a comedic photoplay, notes on recent screen kisses, some kind of cockamamie home health test, and a scare feature on highschoolers going to tourist cabins—i.e. rentals in the woods where they could get laid. We have all that in forty-plus scans below.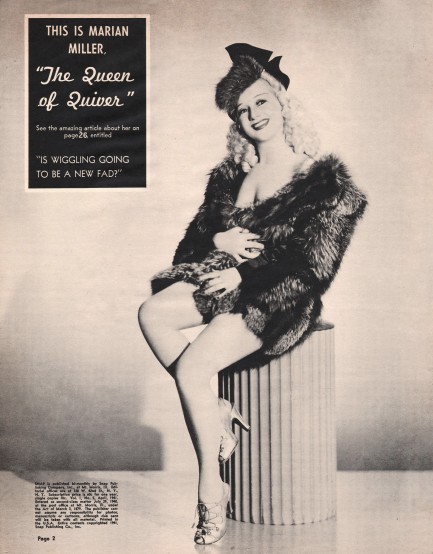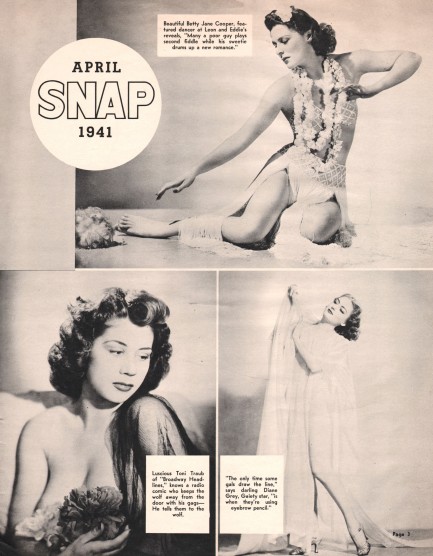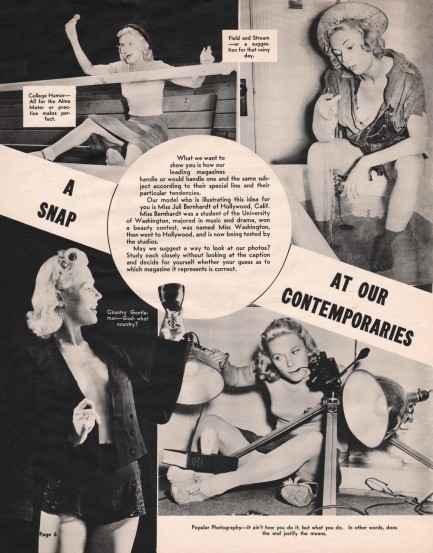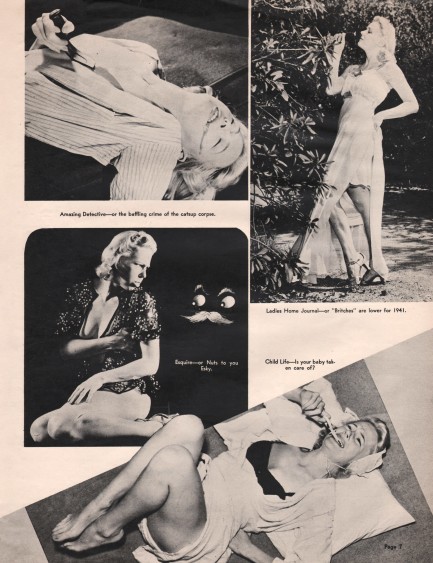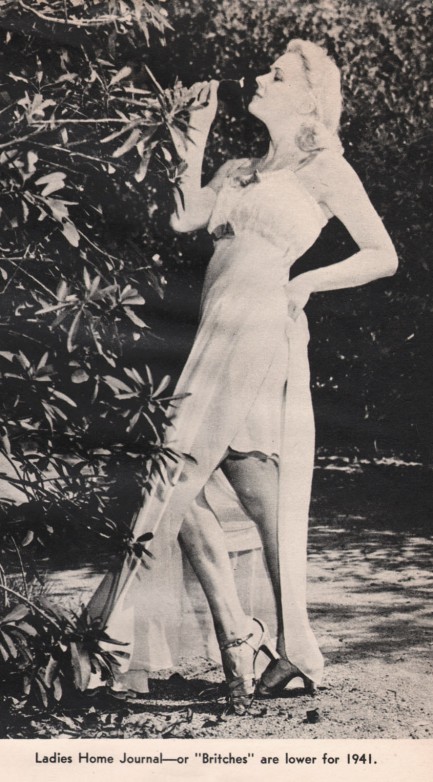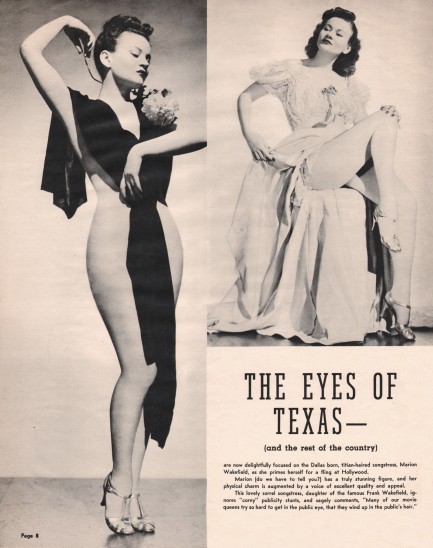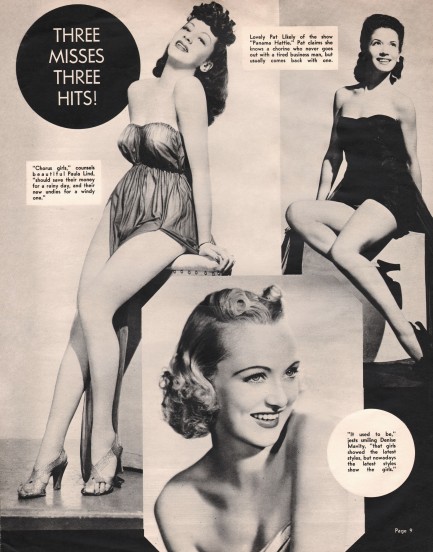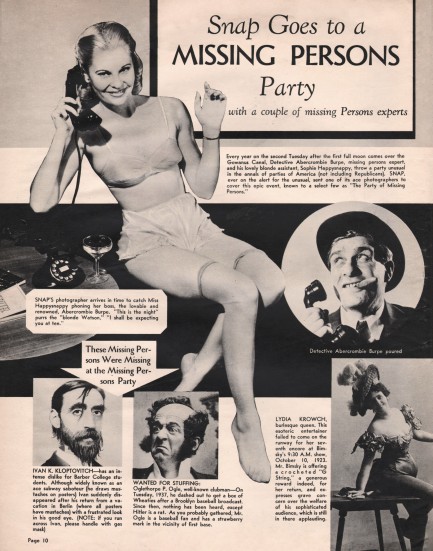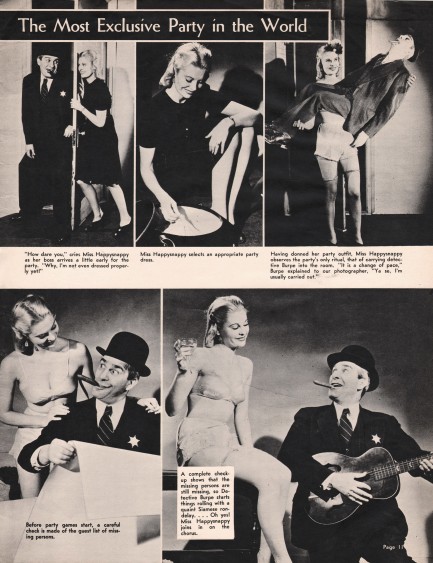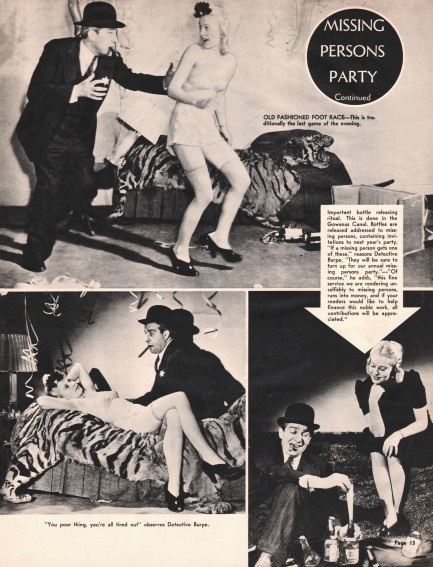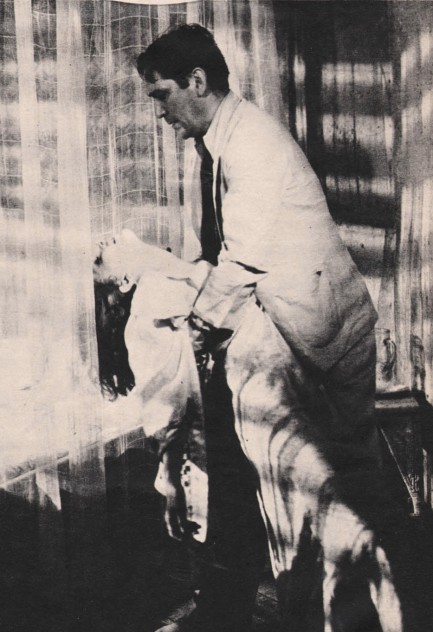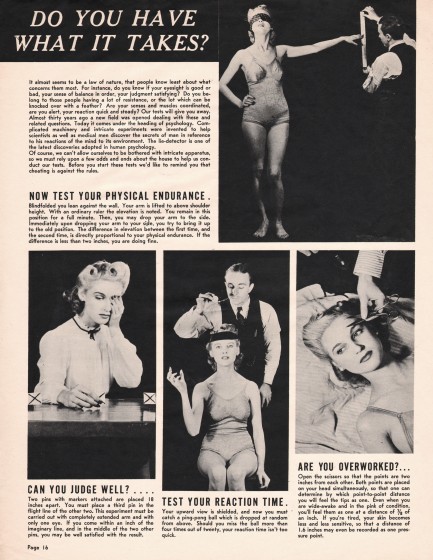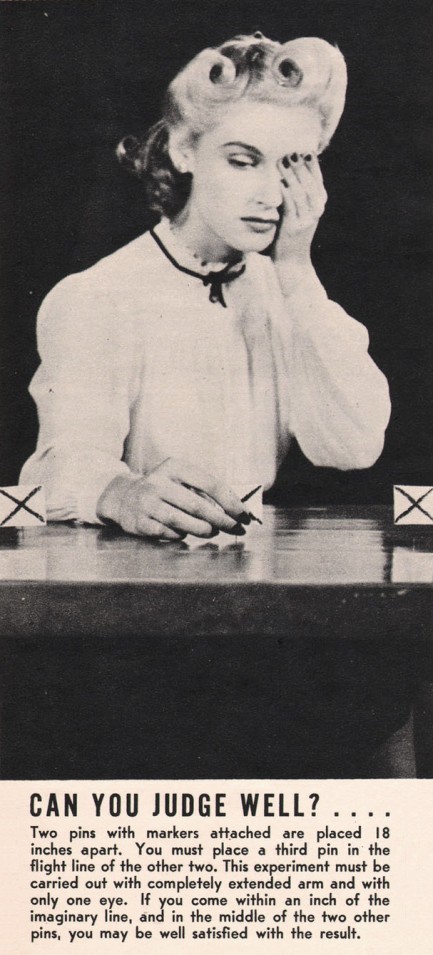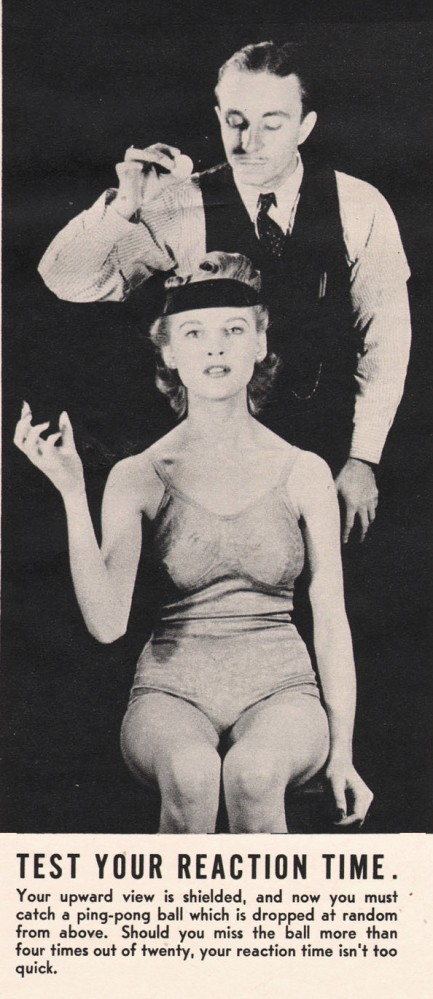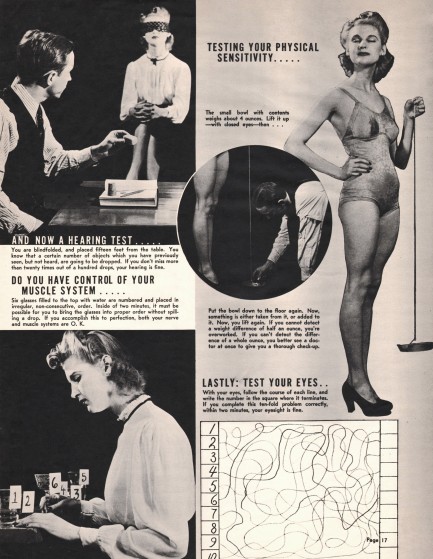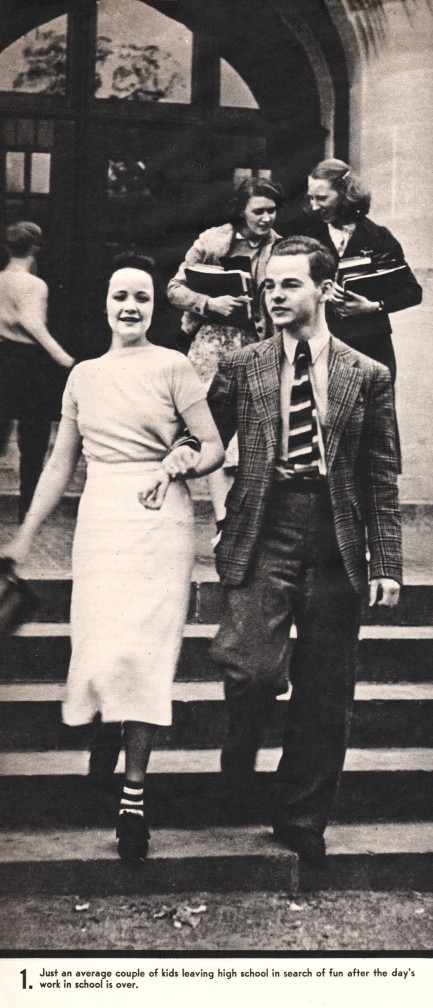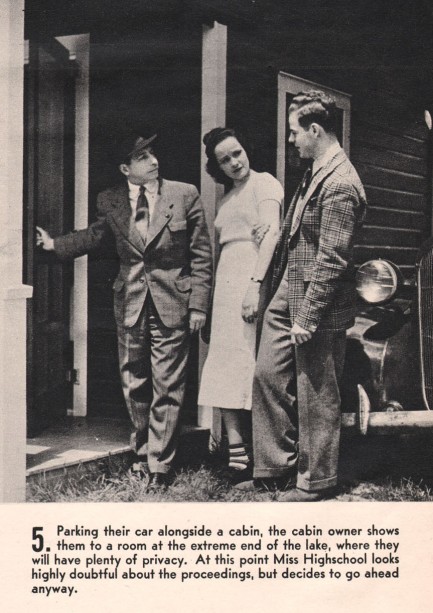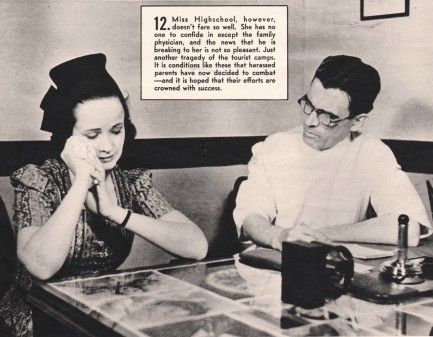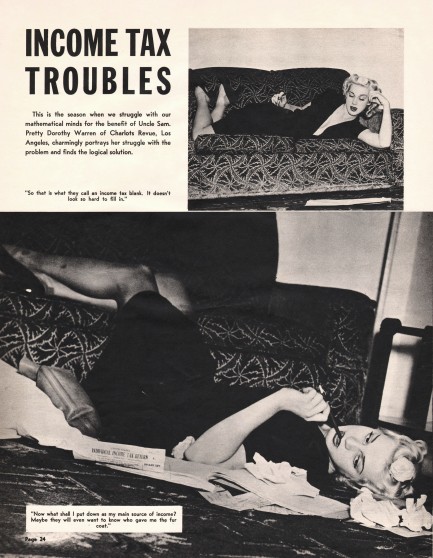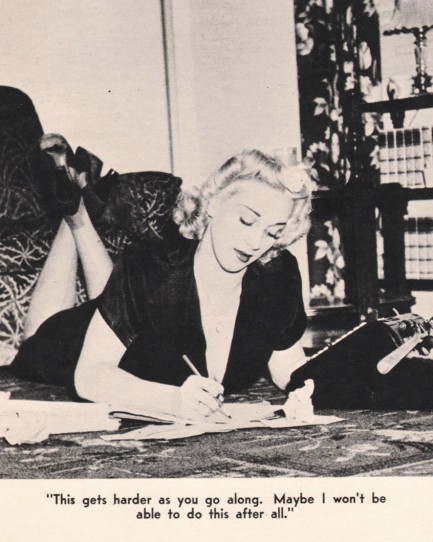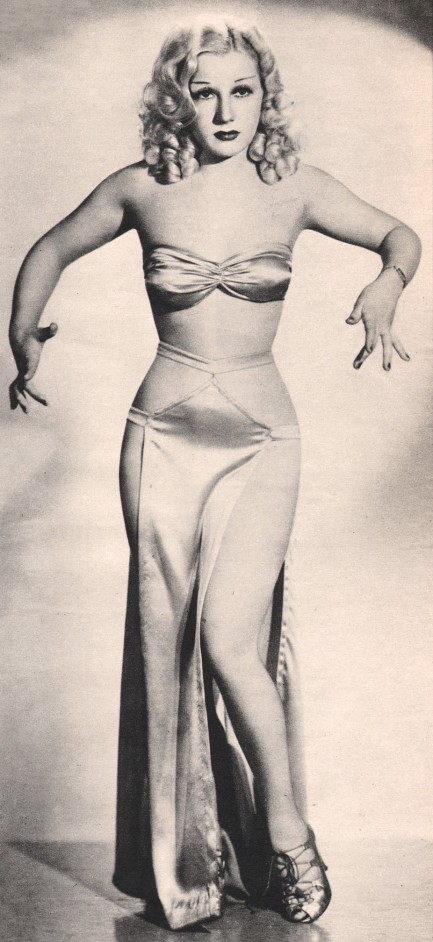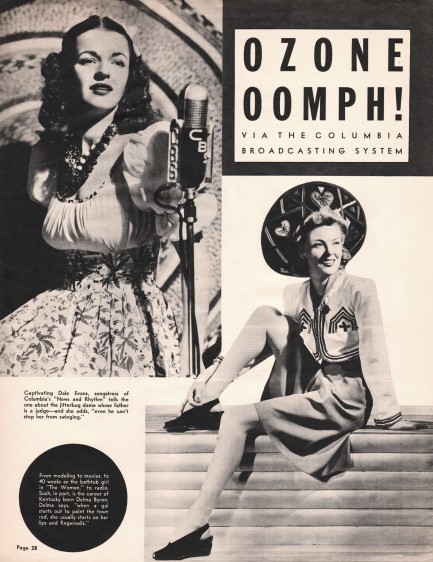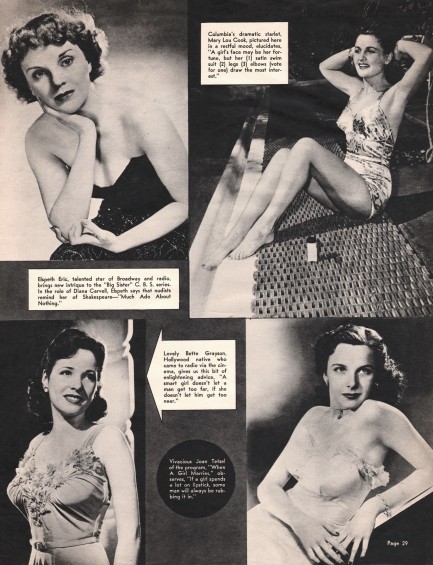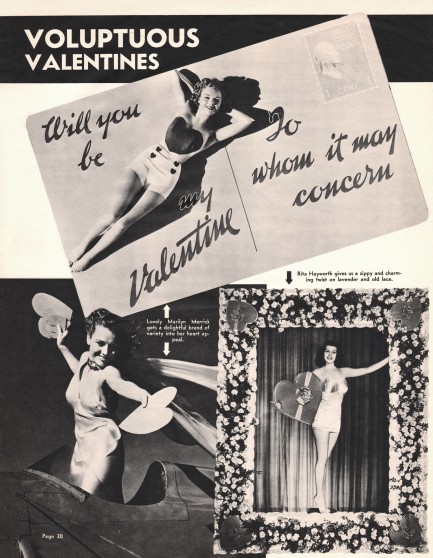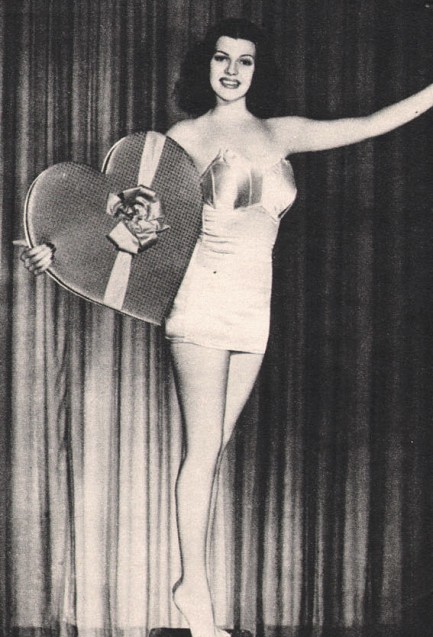 ---