Age is just a number—a prison sentence is real.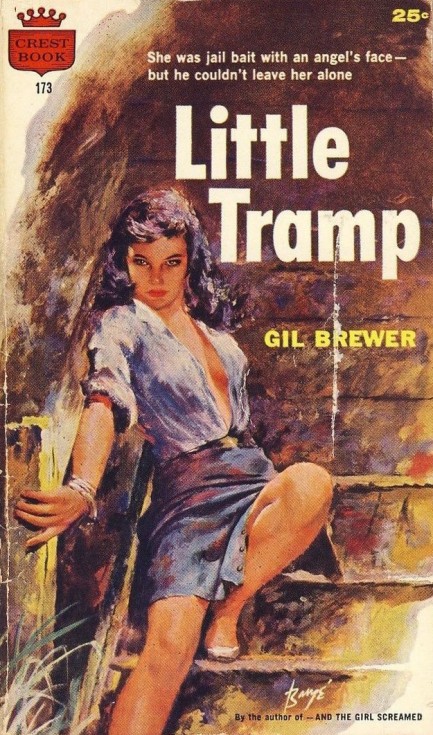 The cover blurb on this 1957 Crest paperback for Gil Brewer's Little Tramp is a case of false advertising. The femme fatale is not jail bait—she's eighteen. Which might make involvement with her a case of bad judgment, but not one of illegality. An important detail, that. But even if young Arlene isn't jail bait, she still might be the reason the down-on-his-luck protagonist Gary Dunn goes to prison. She's decided to stage her own kidnapping to pry money from her rich father, and has set Dunn up to look like the perpetrator. The scheme goes wrong when a sleazy private investigator decides to use the scam to kidnap Arlene for real. This is typical Brewer—an everyman finds himself in over his head with a woman. The art however, is not typical. It's first rate stuff, painted by the always great Barye Phillips for Fawcett-Crest in 1957.
---
It's not their fault—it's a jean-etic disorder.
In pulp and sleaze fiction there are many types of bad women—vamps, golddiggers, black widows, you name it—but women who wear jeans, or even jean shorts, are destined for a special brand of trouble. Some of these women are already corrupt while others are merely at the gateway, but they all end up in the same place—Calamity City, daddy-o.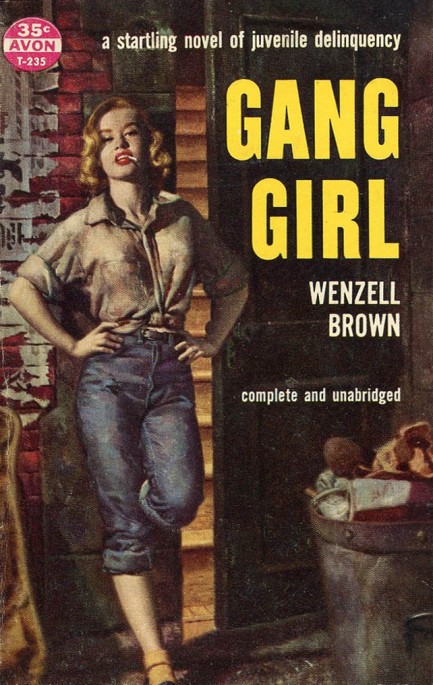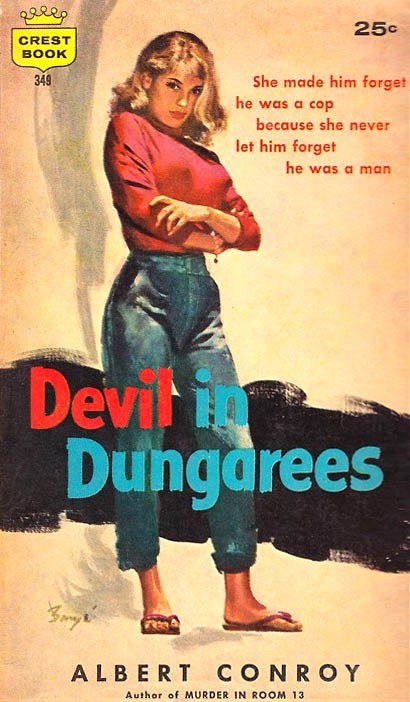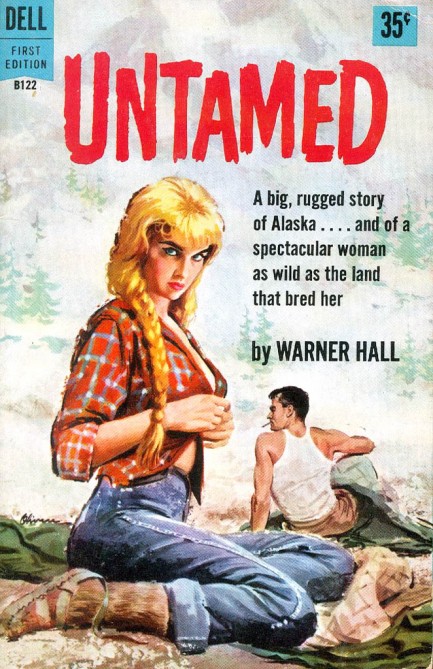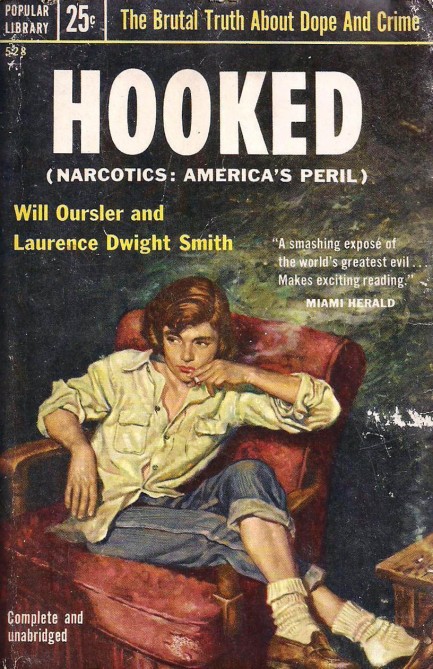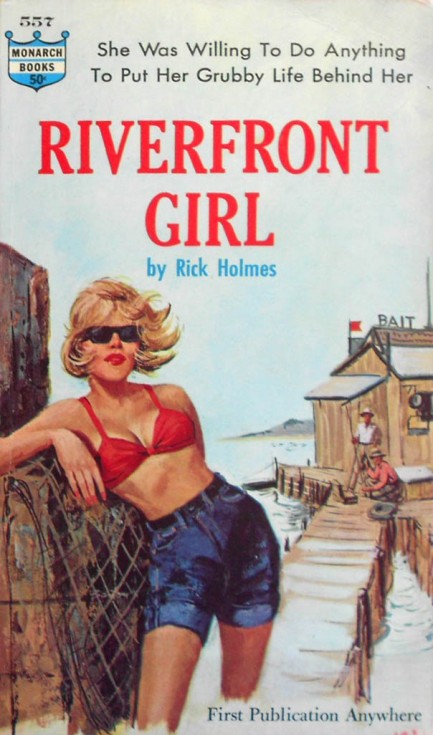 ---
Stop whining. You deserve this bullet and you know it.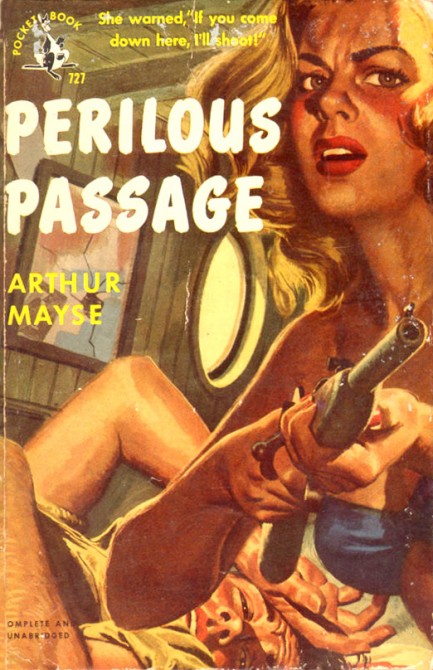 We love pulp covers featuring armed women. But we especially love them when the women are directing their attention toward the viewer. Since pulp is read primarily by men, such illustrations speak implicitly about a man's thwarted expectations, and conversely of threatened women turning the tables to become empowered. We see this above, where a beleaguered woman defends her helpless man against an enemy we can't see because we're living inside his body. Below are thirteen more examples of women menacing you the viewer, with art by James Avanti, Robert Maguire, Harry Schaare, Rudolph Belaski, Harry Barton, and others. Thanks to flickr.com for some of these.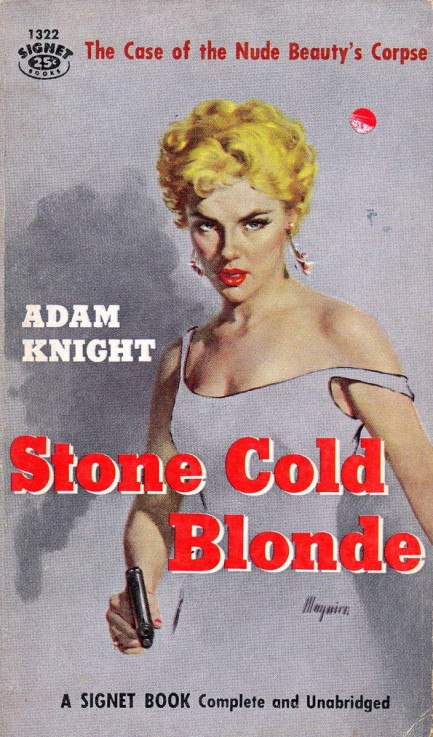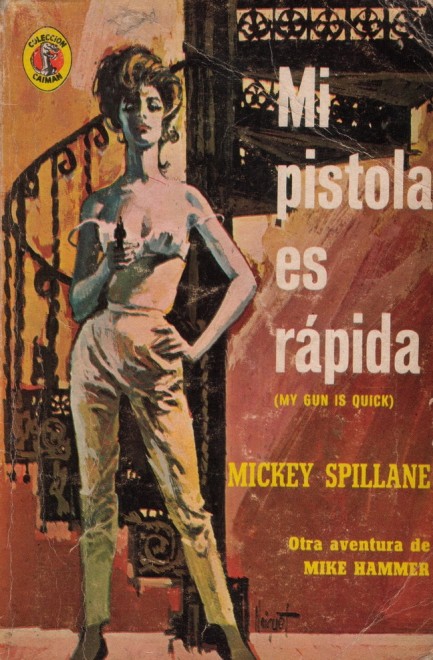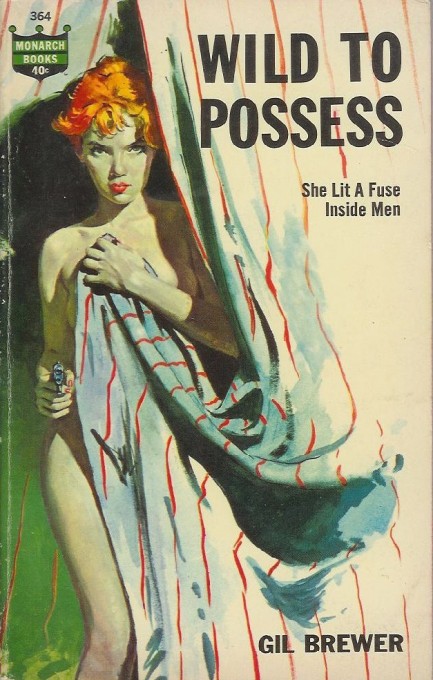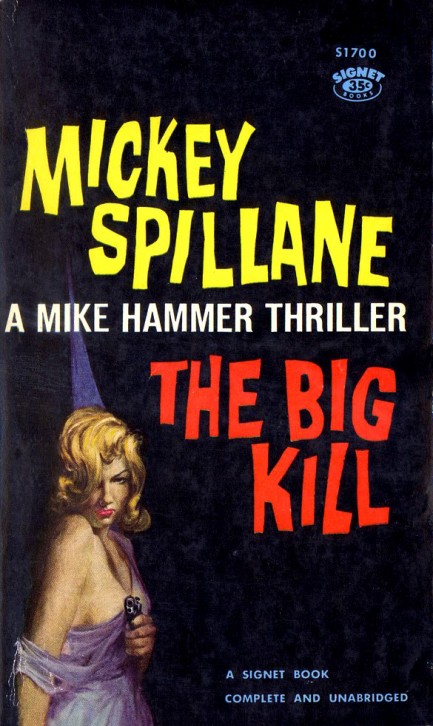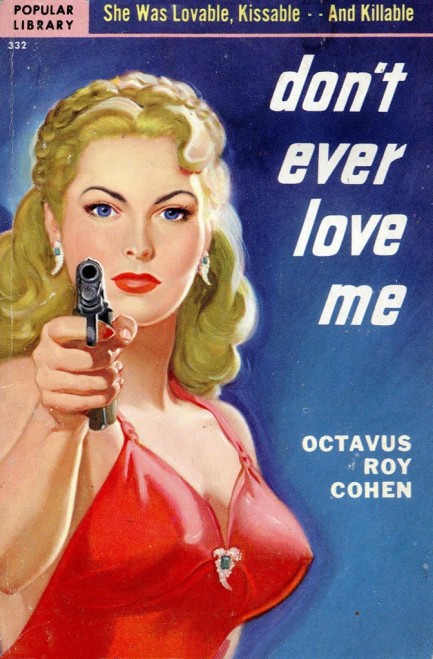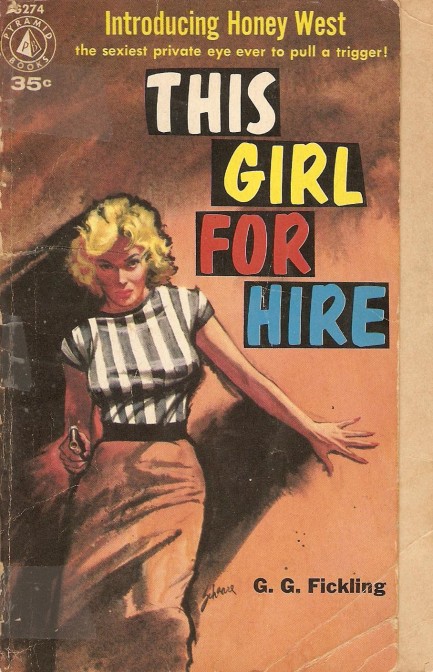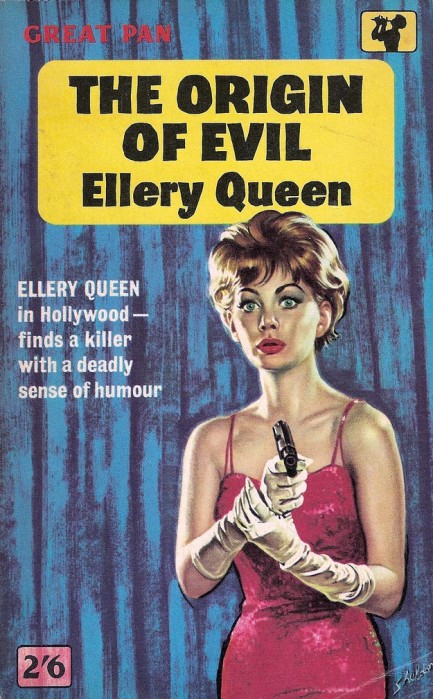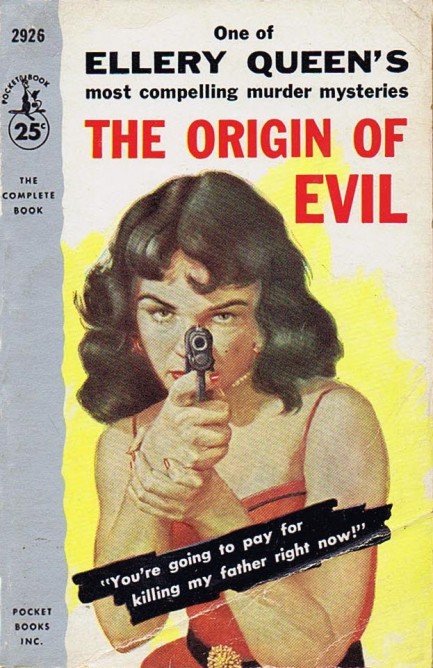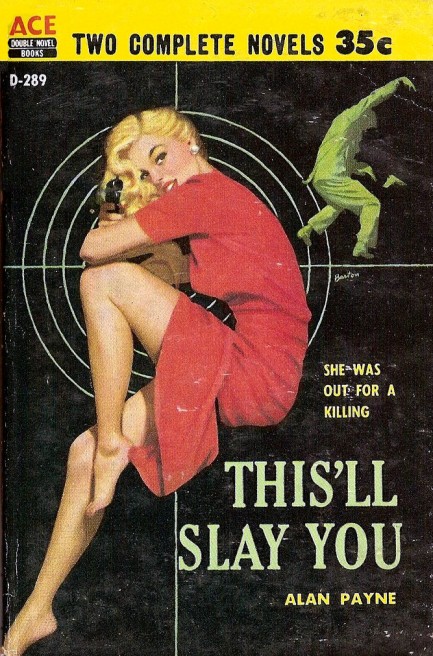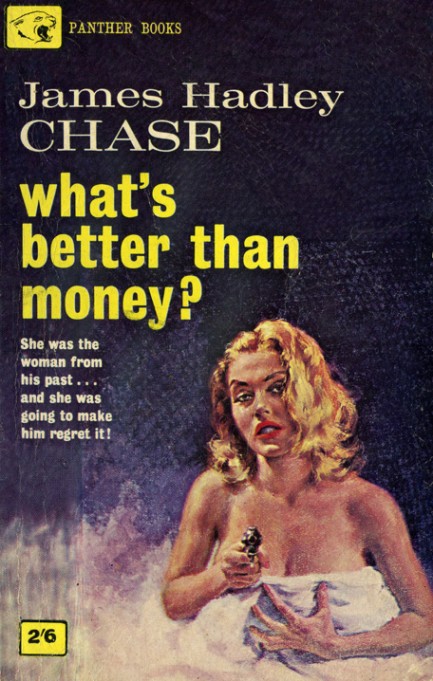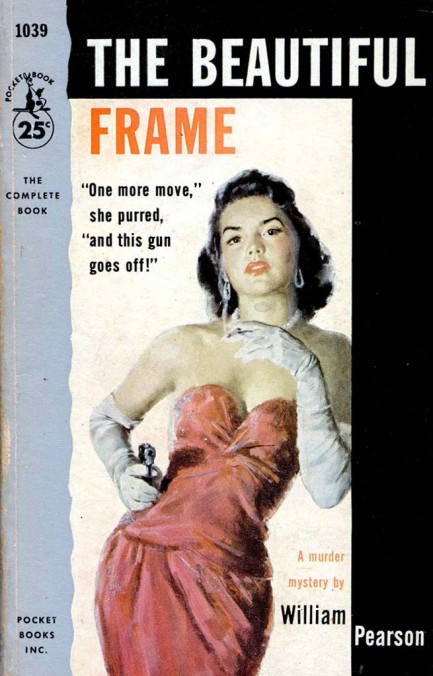 ---