Who says they don't have any worth?
London born actress Penny Brahms looks like a million bucks—that's one hundred million pennies—in this shot that appeared in the French magazine Moi. Brahms had a forgettable film career—her most noted roles were a brief appearance in 2001: A Space Odyssey and a co-starring turn in the sexploitation flick Lady Chatterly Versus Fanny Hill—but she looks like the biggest star in the firmament in this great shot. It's from 1970.
---
Weren't we all supposed to have flying cars by now?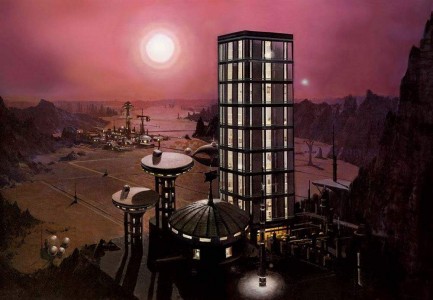 Science fiction always gets the future wrong. Or at least, it always gets the dates wrong. 2001: A Space Odyssey—sorry, haven't seen a spinning bicycle wheel space station yet. Space 1999—we're ten years past due on that sprawling moon base. And don't even get us started on George Orwell's 1984—we're so far away from being a constantly monitored culture of brainwashed warmongers it's positively laughable… Um, anyway, the original Star Trek series was set in like the twenty-third century or something, so its predictions still have a shot at coming true. Above and below are assorted matte paintings showing what that future will look like. Beam us up.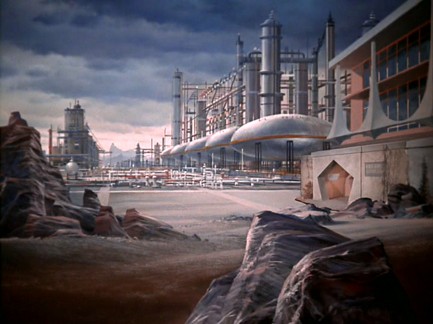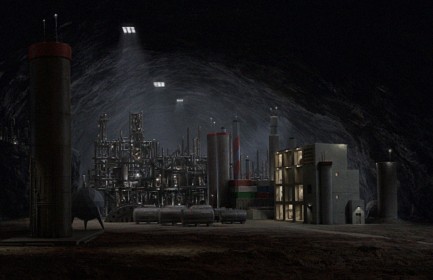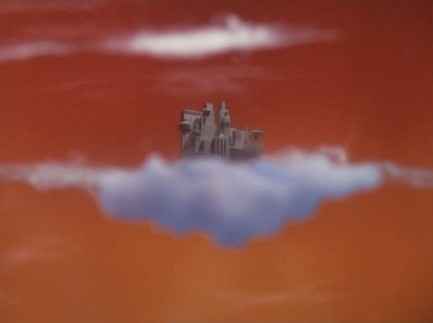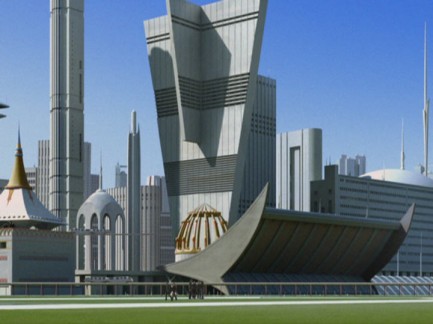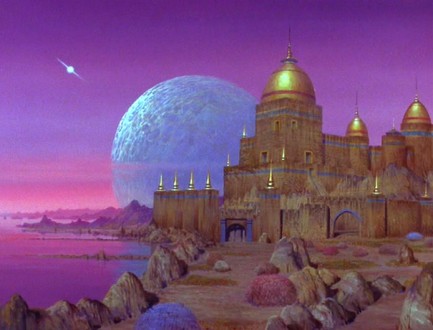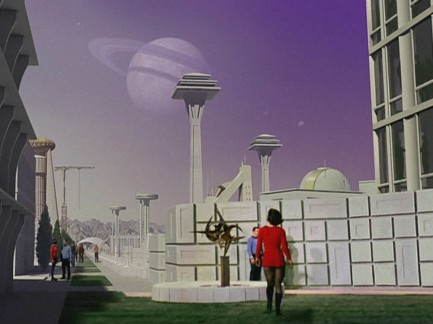 ---