Her neck of the woods is not a place you want to be.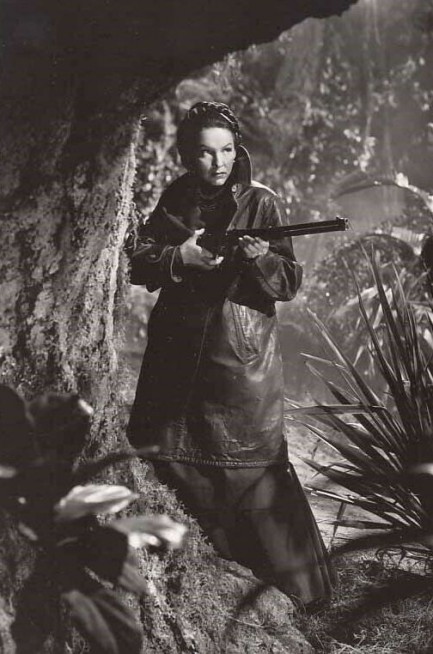 Gale Sondergaard, born in 1899 in Minnesota, stands vigil in the woods in this promo photo made when she was filming 1939's The Cat and the Canary. Sondergaard went on to appear in Appointment in Berlin, A Night To Remember, The Invisible Man's Revenge, The Spider Woman Strikes Back, and numerous other films we'd like to watch. We did see The Cat and the Canary though, and talked about it last year. Check this link.
---
The hungover and the restless.
Below are two photos of American actress Marguerite Chapman after her 1958 arrest on suspicion of drunk driving. Chapman was well known at the time, having appeared in such films as Appointment in Berlin, Relentless

, and

The Seven Year Itch

. She was detained after rear-ending another car in Hollywood and subsequently refusing to take a field sobriety test. After an unspecified number of hours in jail, she posted bail, and of course the tabloid press was there to document her release.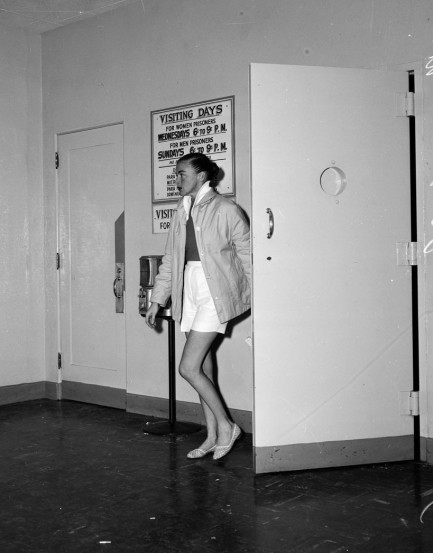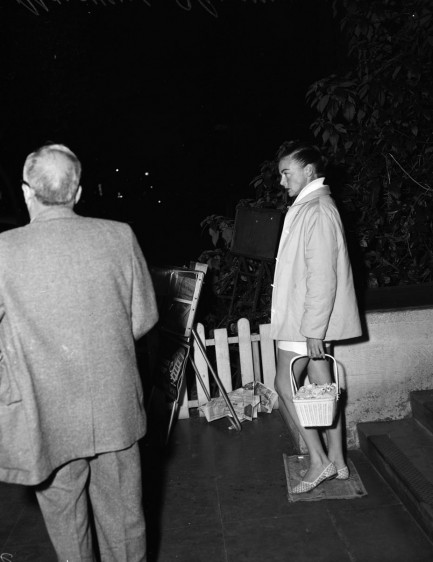 ---