They're going to salvage a lost cargo come hell or Haie water.
We had a foreign double feature last night, following up La tentación desnuda with Haie am Todesriff, which was originally Italian made as Bermude: la fossa maledetta. Known in English as Cave of Sharks, it premiered in Italy in June 1978 and opened in West Germany today the same year. It is, to be succinct, a Jaws knock-off made with less imagination and less budget.
Set on and around the fictive island of San Domingo, which is somewhere near Bermuda, the movie stars Andrés Garcia as a member of an oceanographic expedition who turns up with amnesia six months after his boat goes missing and his colleagues are lost. During those six months that Garcia was presumed dead, his brother tried to move in on his girl Janet Agren—for which he cannot in any be blamed—but with his bro's reappearance there's now a budding love triangle.
Later a plane crashes near San Domingo under strange circumstances with an illegal cargo, sending organized crime figures into to action to recover their loot. Under false pretenses, they hire Garcia, sending him right back into the dread sector of ocean from he'd been fished. He discovers strange, mystical sharks, and thinks they might be the key to getting his memory back. He loses all interest in the crooks' treasure, but they think he's found it and is withholding it. Trouble looms.
Does all this sound dumb? You aren't wrong. And the bad plot isn't helped by bad acting, bad action, and incredibly bad miniature work. This one isn't worth your time, even with Janet Agren in the co-starring role. But to make reading this worthwhile, we've added a nice Agren shot to the promos below.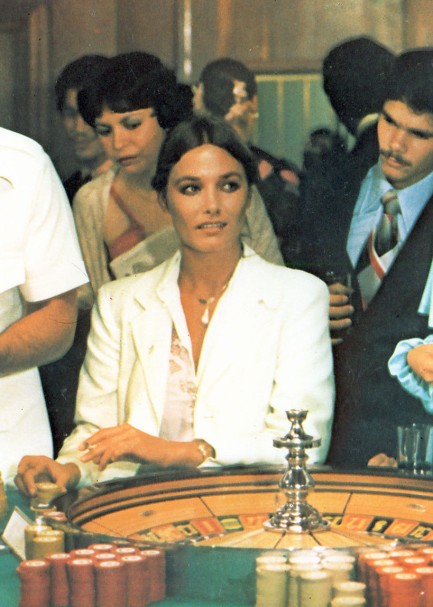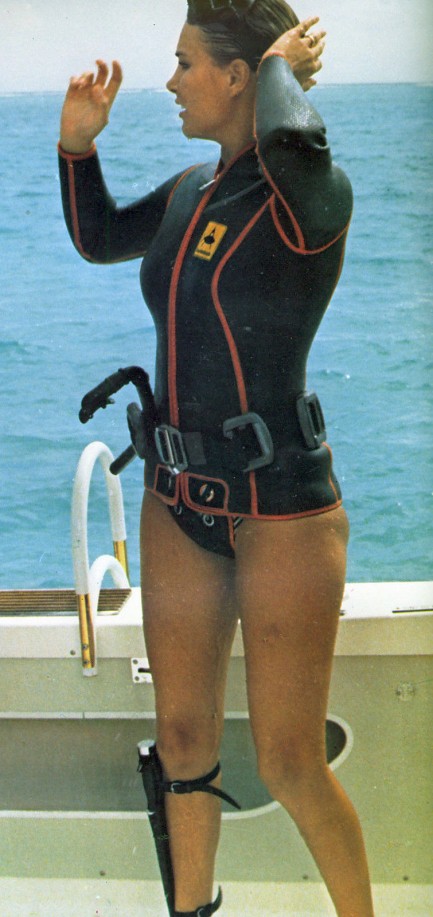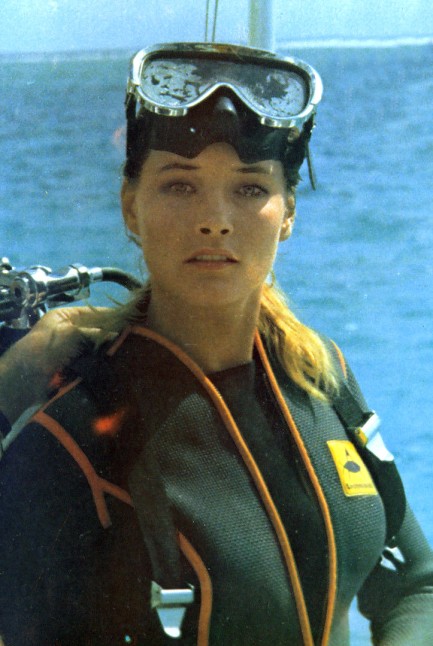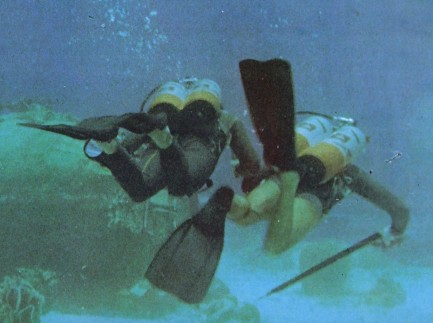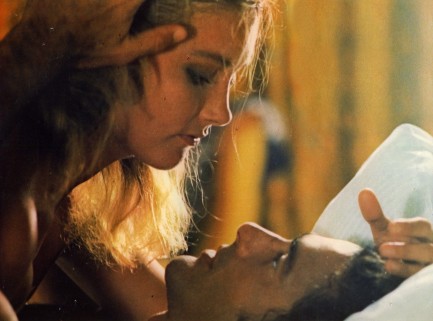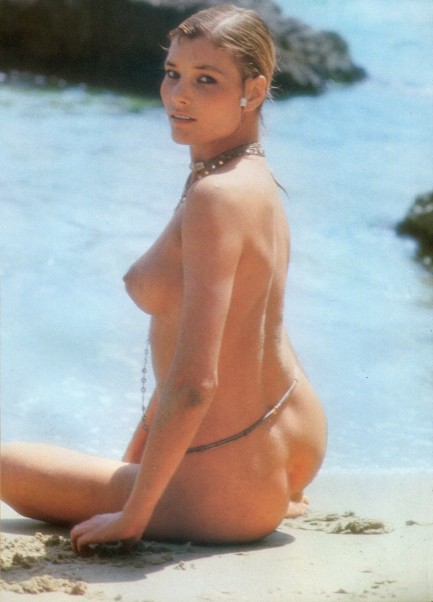 ---