She'll eat you out—of house and home.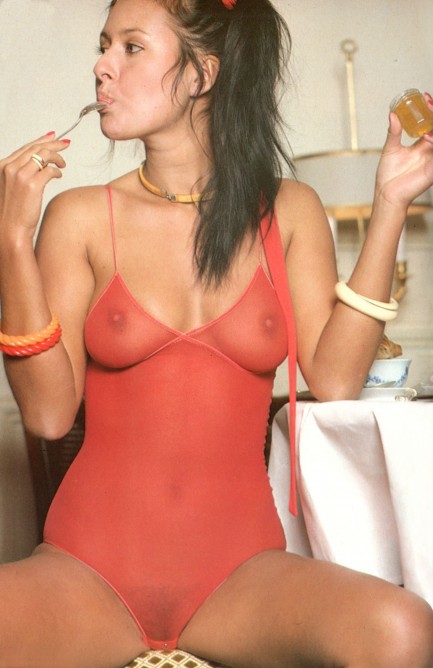 Last time we saw French actress Barbara Moose we were worried she might starve, but she seems to have found some food, thank goodness, though she did it by breaking into a random kitchen. Still, it bodes well, even if at the moment she's far below her optimum weight of 1,000 to 1,400 pouunds. Moose, who was also Martine Semo, Martine Semot, Elsa Pime, et al, starred in well over one hundred x-rated and sexploitation movies between 1974 and 1986, including Delires sexuels, Girls USA, RX for Sex, Infernal's Partouze, Big Fuck, and 1977's I porno zombi, aka Naked Lovers, which you can read about here. We'll probably never see Moose again, as she's quite elusive, but it's good to know that with her new housebreaking and jar opening skills she'll be fine.


---
There is no escape from Hell thanks to the internet.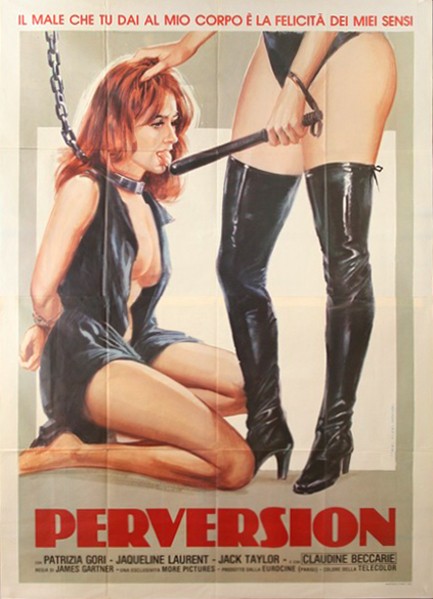 This amazing Italian poster is for a cuddly little piece of nazisploitation called Perversion, which was originally made in France as Nathalie rescapée de l'enfer, and known in the English speaking world as Nathalie: Escape from Hell. A poster like this cries out for us to watch the film, and luckily we were able to track it down and screen it. The art pretty much nails it. A French farmer's daughter is captured by the Nazis and sent to a castle brothel, where she endures the usual sexploitation degradations—gropings, whippings, and uninvited advances from a domineering, leather-clad queen bee named Helga Hortz. A love connection develops between Nathalie and a German officer, and when the affair comes to light Helga decides it's time to hortz poor Nathalie. This is a really bad movie. It's the type of flick that includes lengthy sequences of the villains going Mwah hah hah hah hah hah! All it needed was Monty Burns rubbing his gnarled hands together and intoning, "Smithers, release the hounds." On the plus side, star Patrizia Gori gives it her all, and the supporting cast includes Barbara Moose and Brigitte Lahaie. Perversion aka Nathalie rescapée de l'enfer premiered in France today in 1978.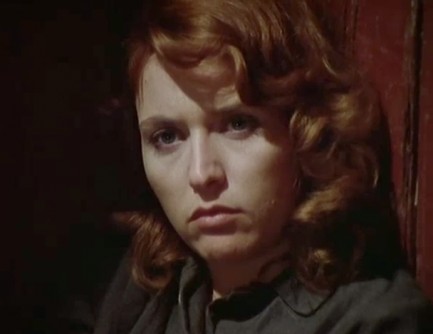 Sigh. How on Earth did I end up in this clusterfuck of a movie?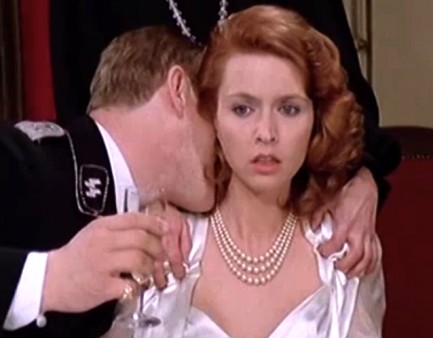 I once did Molière at the Comédie-Française. That was a great summer.
Oh God, who am I kidding? That was the best summer of my life.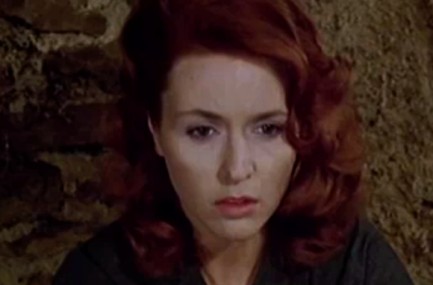 This is my agent's fault. I'm going to push him off the top of the Sacré-Cœur.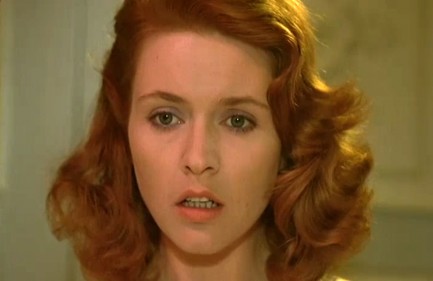 Shit—did I remember to put cat food in the bowl this morning?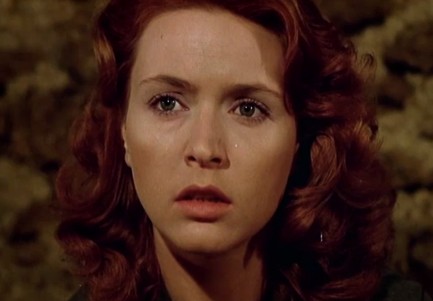 Well, it'll have a short, deeply embarrassing run in cinemas, and then maybe I'll spend a few years in Canada, and when I get back this abomination will have been forgotten forever.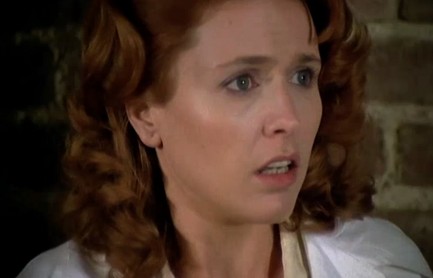 Wait—so this internet thing you're talking about will be globally available and filled with every shitty old movie ever made?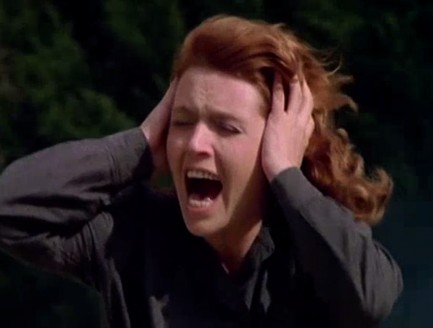 ---
Or how I learned to stop worrying and love the zombie.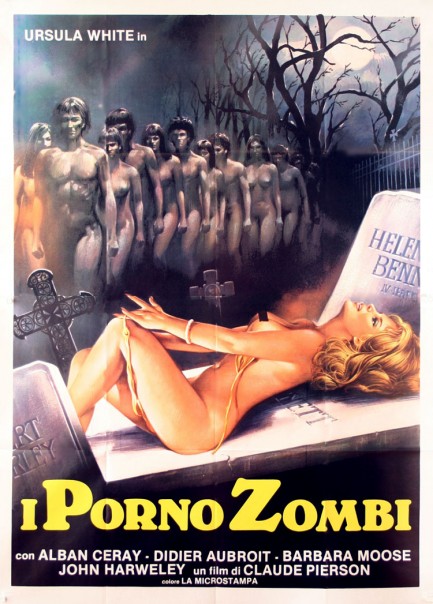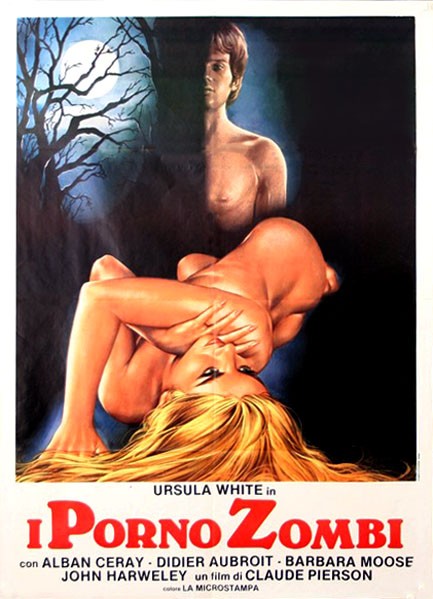 Above we have two striking Italian one-sheets for the French porn production La fille à la fourrure, aka I porno zombi, aka Naked Lovers, aka The Girl in the Fur Coat, aka Starship Eros, released in 1977. That's a lot of akas, but the plot here is really simple. Aliens from planet Eros come to Earth and re-animate the bodies of the recently deceased in order to do some kinky sexual experimentation with humans. We find all this out when two newlyweds honeymooning at a secluded cabin are rudely interrupted by the groom's former wife, who's supposed to be six feet under. He chases her into the woods, discovers she's actually a resurrected corpse and, well, cue the synthesizer music.
As a side note, you may have noticed that the posters list an actress with the interesting name Barbara Moose. With a handle like that, we knew you'd want to know more, so we located a shot of the elusive Moose in her snowy habitat. These creatures can tip the scales at up to 1,400 pounds, but strangely, this one looks like it weighs less than a tenth that amount. Probably climate change has endangered her food supply. So next time you start up your SUV remember this sad photo and recognize—we've got to learn to share the planet.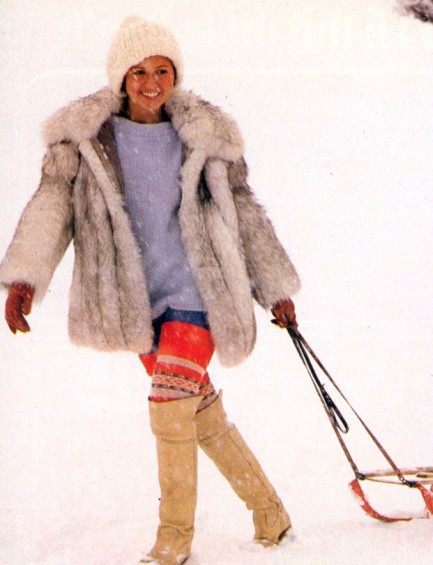 ---