Police Gazette trots out its resident experts to give readers advice sure to get them in deep trouble.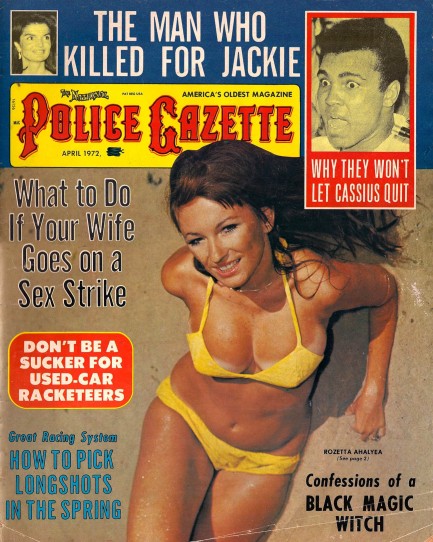 This April 1972 issue of The National Police Gazette offers up Australian bellydancer Rozetta Ahalyea as its cover star, touts a method about picking winning horses, instructs how to outsmart used car racketeers, and suggests what to do when your wife goes on a sex strike. Concerning the latter, is the answer to apologize for whatever fucked up thing you did? No—Gazette suggests withholding her allowance, or possibly disappearing one or two nights a week until she realizes she could lose you. Yeah, that'll totally make things better.
Inside the issue are stories on Jackie Kennedy and Jack Ruby, Natalie Wood and her lovers, wiretappers, naked witchcraft, cosmetic surgery, and Cassius Clay, who the editors refuse to call Muhammad Ali despite his name change of eight years earlier. Gazette

also offers to tell you what you don't know about lesbians. And what would that be? According to hypnotherapist Dr. Frank Caprio, they're all mentally damaged. Come on, surely you didn't expect a different answer from the

Police Gazette

?
Caprio states: "There is some degree of homosexuality, latent or overt, in all women. [During] sexual development the homosexual component becomes sublimated in the form of friendships and non-sexual activities. However, in some instances this repression of the homosexual component is not successful and the individual finds herself the victim of bisexual conflicts."
What kind of conflicts? Well, he cites the case of a woman who vomited uncontrollably for weeks due to unknown causes. After exhausting her options with physicians, she came to him for help and he determined that her guilt about a lesbian experience in her past was the cause of her non-stop cookie tossing. Caprio considers it an extreme but understandable reaction to a distasteful experience. So there you have it—everything you need to know about lesbians, provided for you by a heterosexual, middle-aged chauvinist who believes that "female homosexuality represents a flight from the responsibilities of marriage and motherhood." Scans below.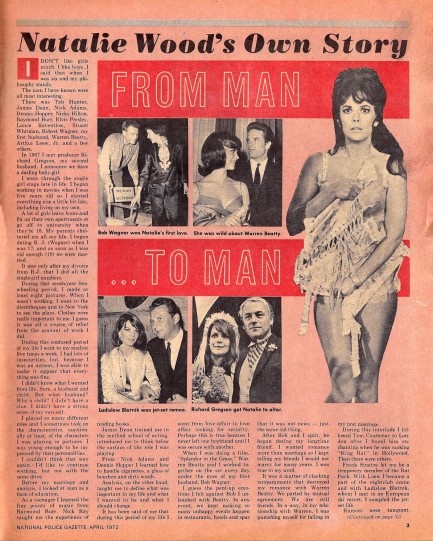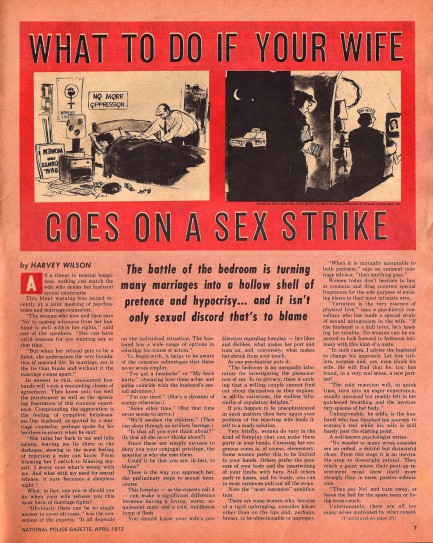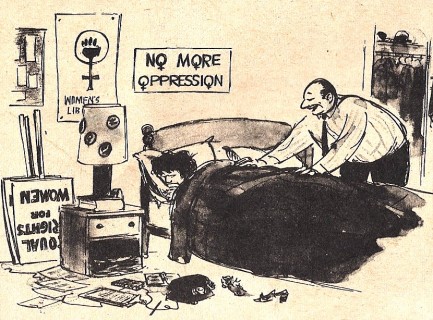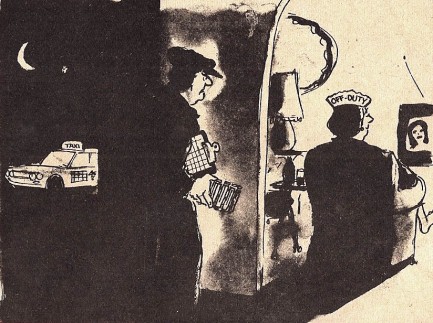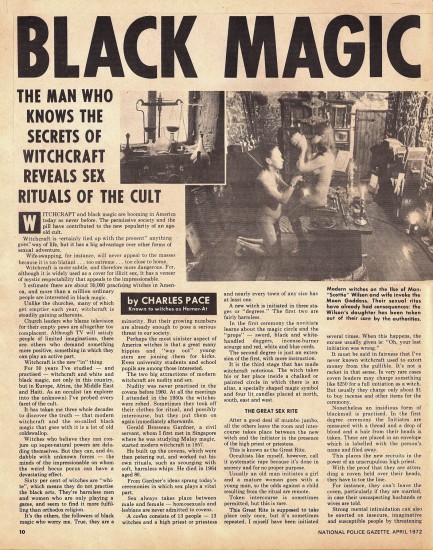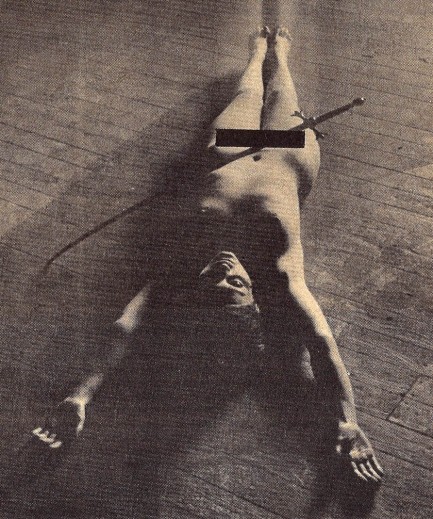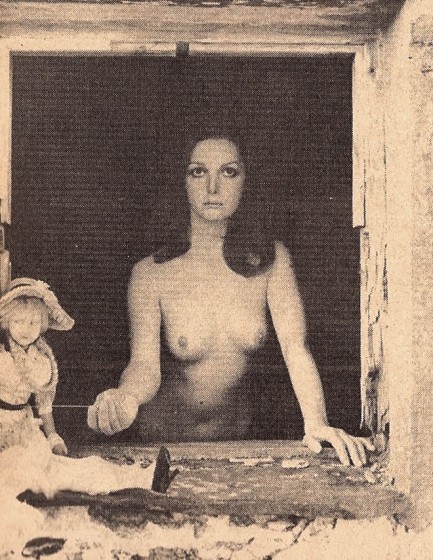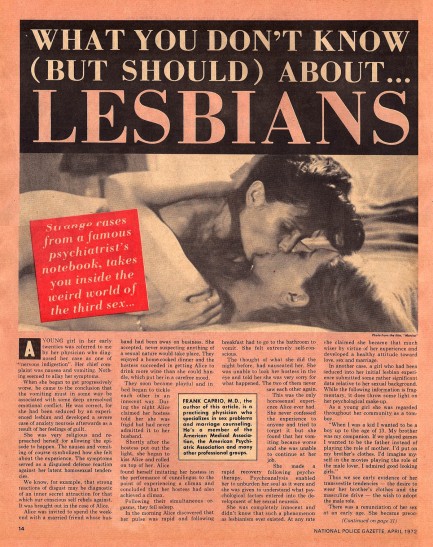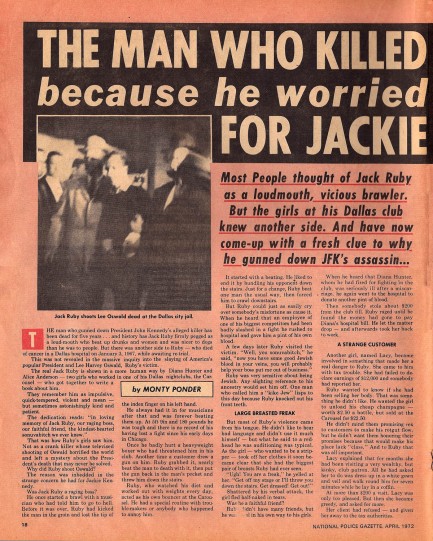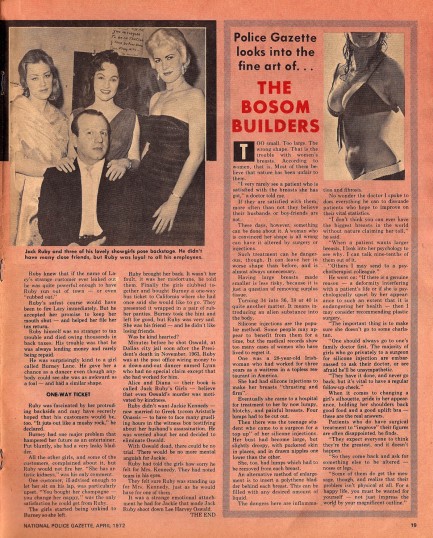 ---
If you can't be factual, at least be popular.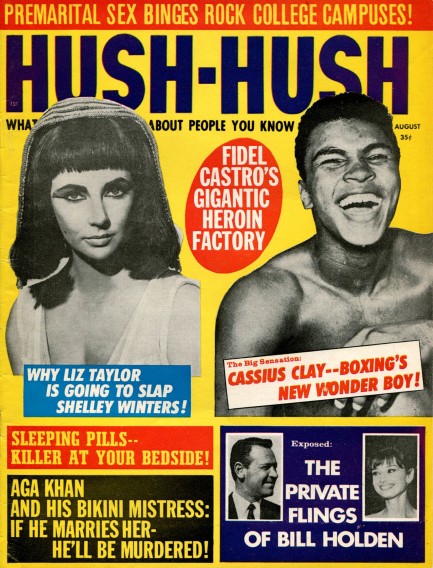 Hush-Hush magazine goes for broke in this issue from August 1963, offering up a slate of tales narrated in their usual breathless style. First, they tell us how Roddy McDowall took nude photographs of Elizabeth Taylor on the set of Cleopatra and tried to sell them, but was thwarted when she "erupted like Mount Vesuvius". They then demonstrate the limits of their imaginations by telling us that Italian singer Silvana Blasi reacted like "an uncontrollable Mount Vesuvius" when an African-American dancer was hired at the Folies Bergère. Two volcano similes in one issue is bad enough, but the same mountain?
For investigative journalism, Hush-Hush shows us photographs of a dead Carole Landis and an unconscious Susan Hayward, and concludes that sleeping pills are bad. And finally, the magazine stokes the fires of paranoia with two stories: in the first, they explain how Fidel Castro plans to conquer America with heroin, which he's growing with the help of two-thousand Chinese advisors; in the second, they reveal that the second wife of Dr. Sam Sheppard is a Nazi who plans to revive the Third Reich, and that she's being helped by—you guessed it—Fidel Castro, who is somehow a communist and a Nazi. Neat trick that.
As we've mentioned before, though these stories are laughable, people actually believed them, and believed them by the millions, as evidenced by Hush-Hush's sales figures. The lesson is clear: the choice between popularity and truth is really no choice at all.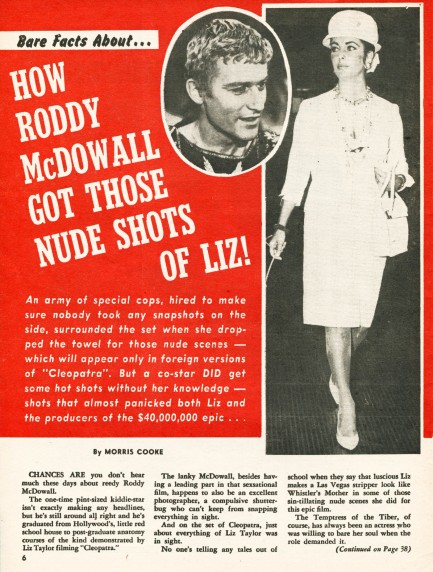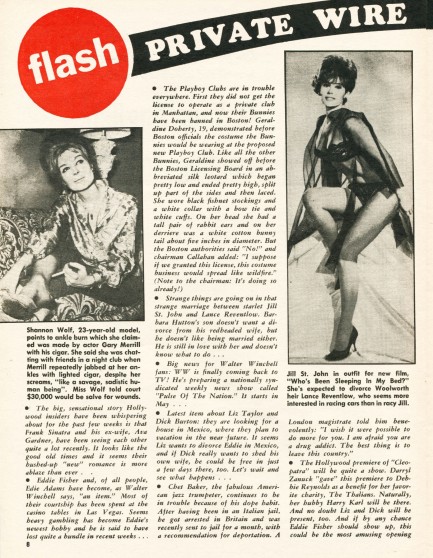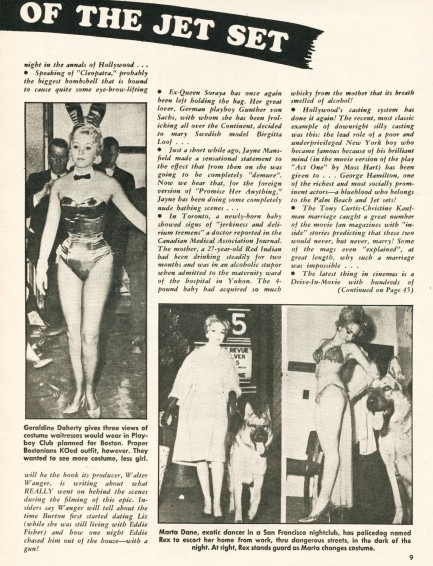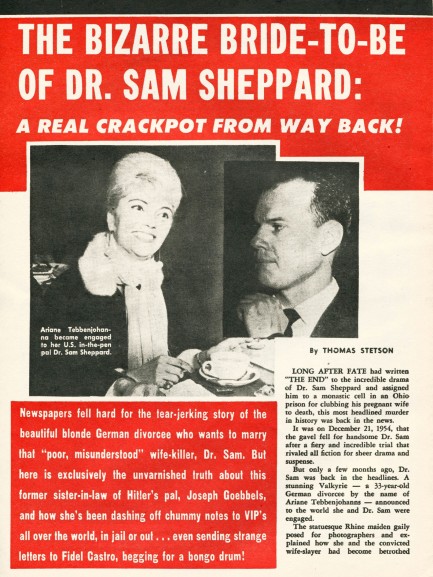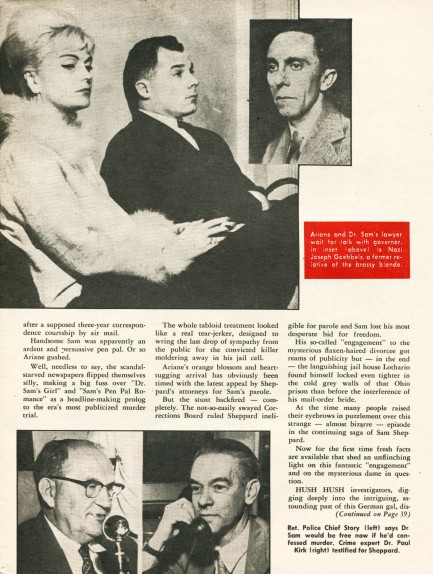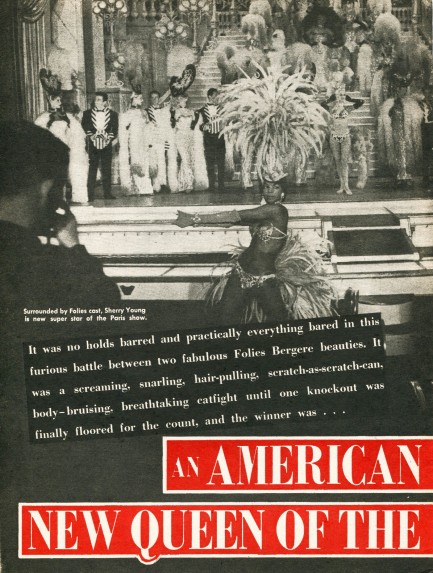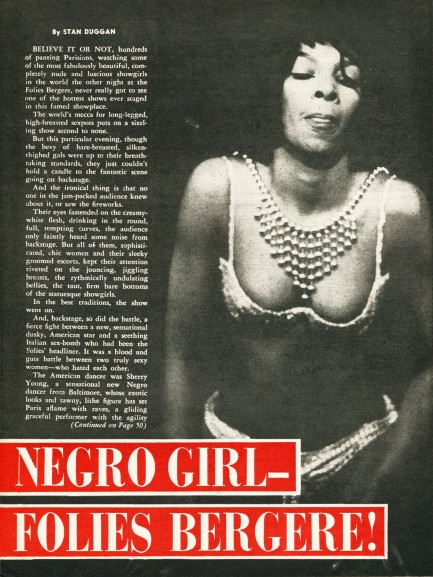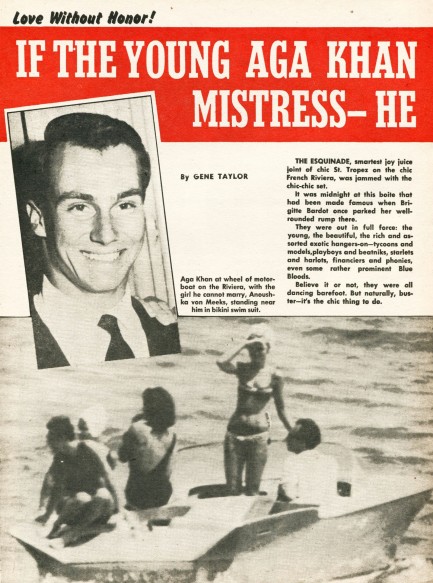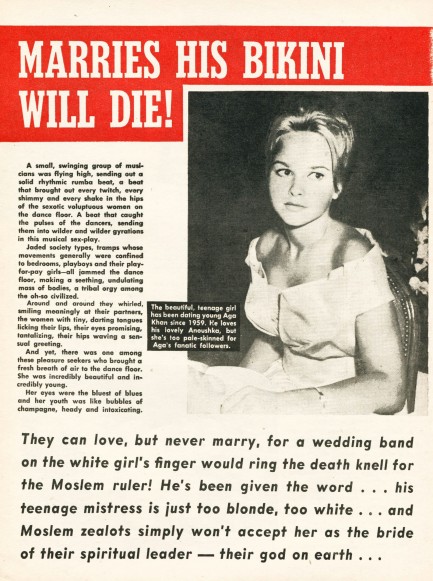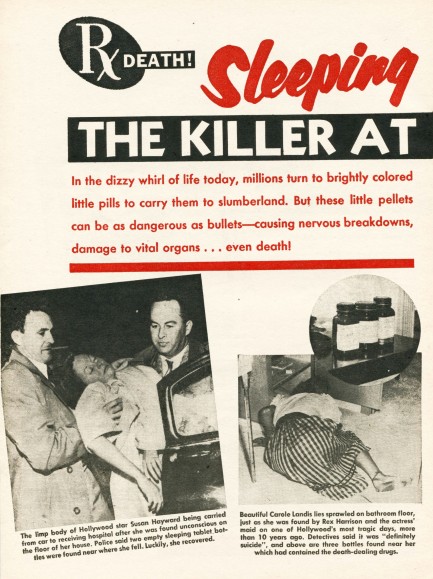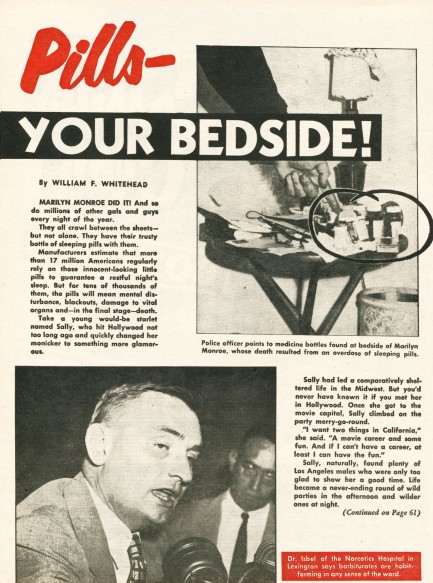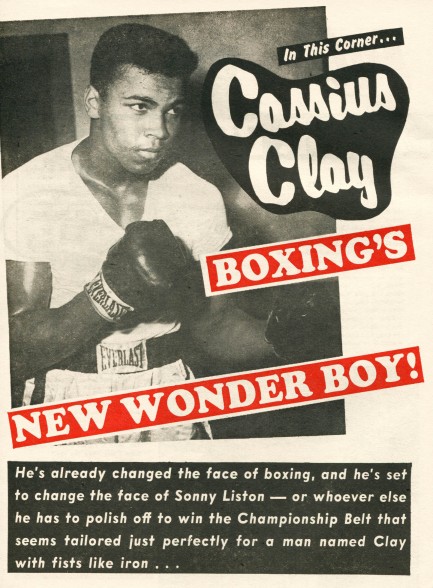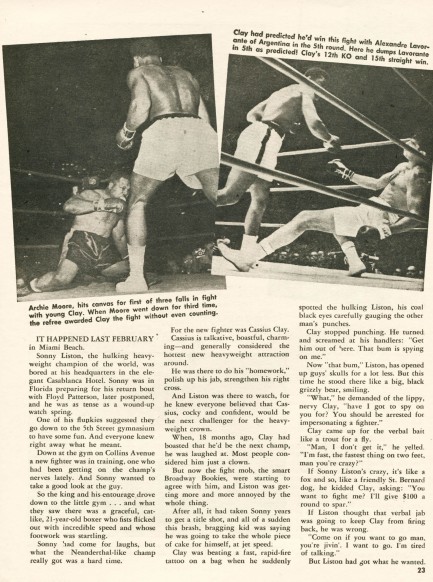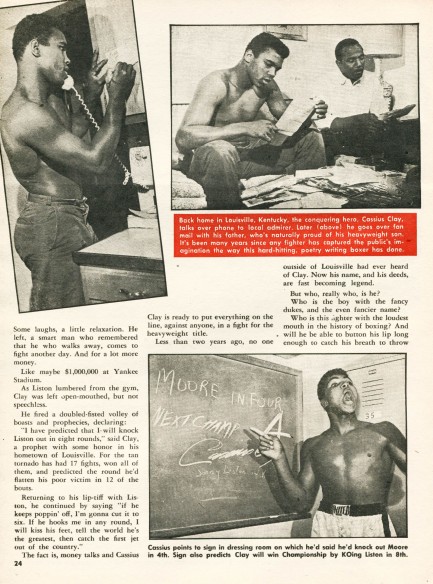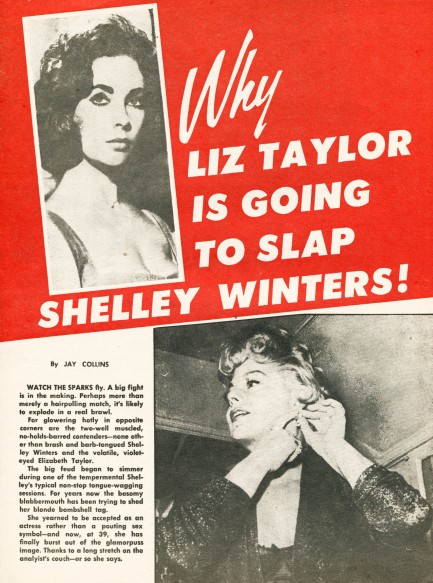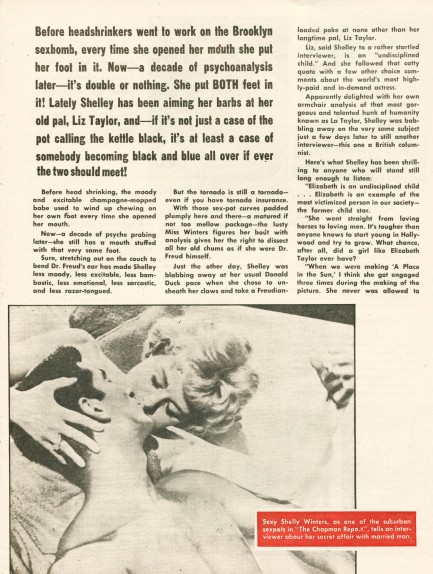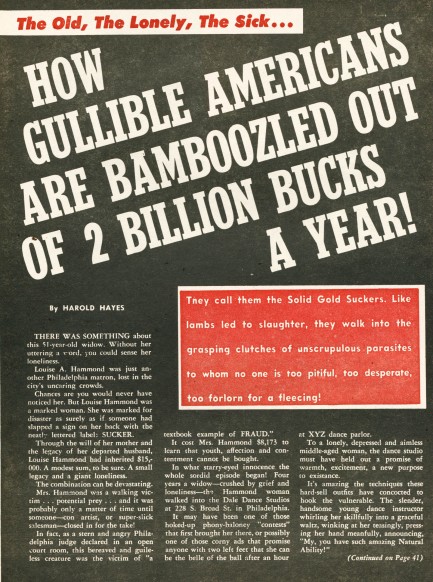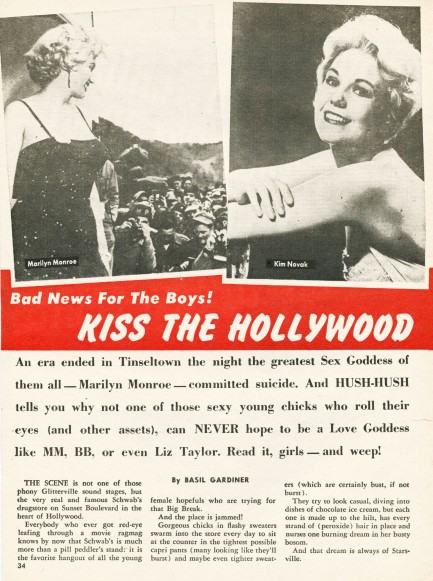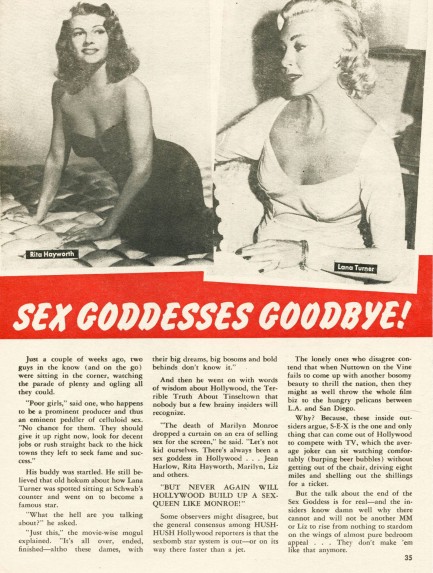 ---