The truth is I only listen to classical, but all the guys at those concerts are too old and frail to risk taking to bed.
Last stop for the scum of humanity on the road to hell? Sign us up! But 1953's Honky Tonk Girl isn't the throwaway novel you'd expect. The premise is unique—a Dixieland jazz musician named Johnny Nickles fears he's recorded a haunted album. The platter, The Ghost Album, is so titled because it's a tribute to dead jazz kingpins, and seems to have heralded a series of misfortunes: the band's arranger dropped dead of a heart attack; Johnny's girlfriend stole his money and car; his band lost the cushy house gig they'd been promised; and now, playing nightly in a dive bar in nowheresville, the band's drummer has been murdered. Nickles decides to solve the case and gets help from a hooker, a chanteuse, a cop, and some obvious clues. We thought the idea of a haunted album would be the launch pad for a memorable book, but Beckman doesn't quite get this one airborne because—despite his extensive pulp pedigree—he's middling as a writer. But what does come through is his musical knowledge and familiarity with the hand-to-mouth existence of ambitious young jazzmen. We give it a 5 for prose and an 8 for atmosphere. The cover art, on the other hand, is a solid 10. It's by the always amazing Howell Dodd.


---
An equitable exchange of services.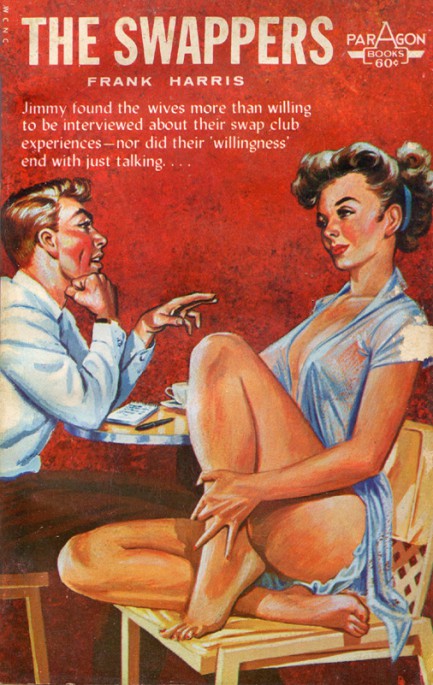 Are you old enough to have experienced the swinging craze? We aren't, and we wouldn't have taken part anyway (are you reading this, Pulp Intl. girlfriends?), but it does look kind of fun on vintage paperbacks (you aren't reading this are you, Pulp Intl. girlfriends?). We've shared a few covers in the past dealing with the subject of swapping, and you can see a few here, here, and here. For today we decided it was finally time to do what every pulp site must—put together a large, swap-themed collection of sleaze paperback covers. So above and below is a vast assortment for your enjoyment. The trick with these was to make sure they weren't all from Greenleaf Classics, which is a company that through its imprints Companion, Candid, Adult, Nightstand, et al, published hundreds of swapping novels. That means we had to look far afield to avoid having the entire collection come from that publisher. We think we've done a good job (though we will put together a Greenleaf-only swapping collection later—it's mandatory). Want to see even more swapping books? Try the excellent sleaze fiction website triplexbooks.com.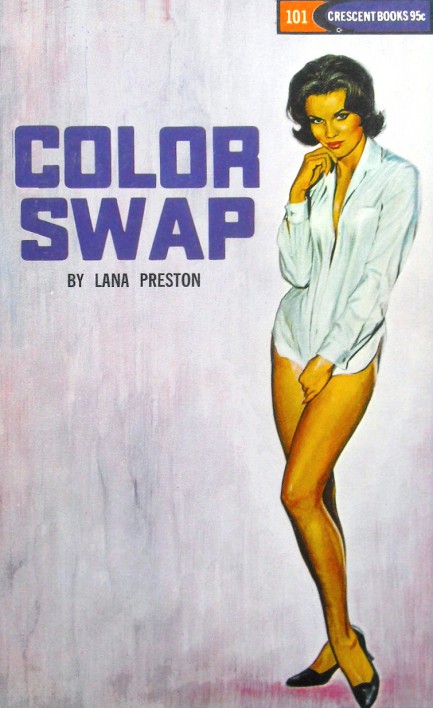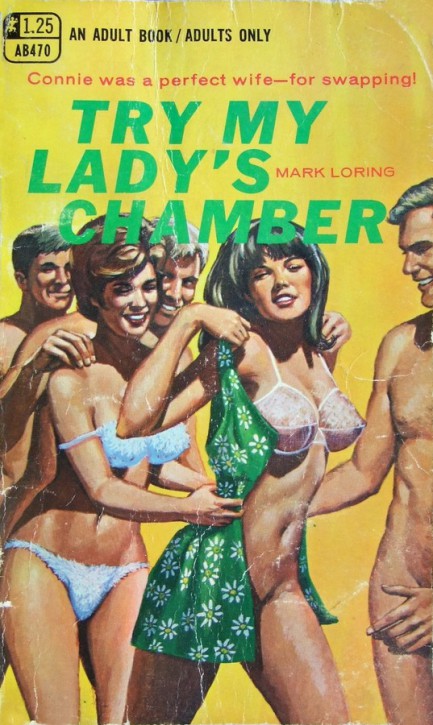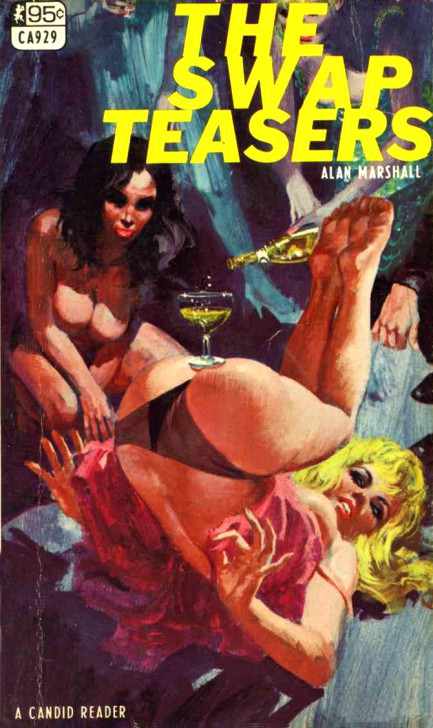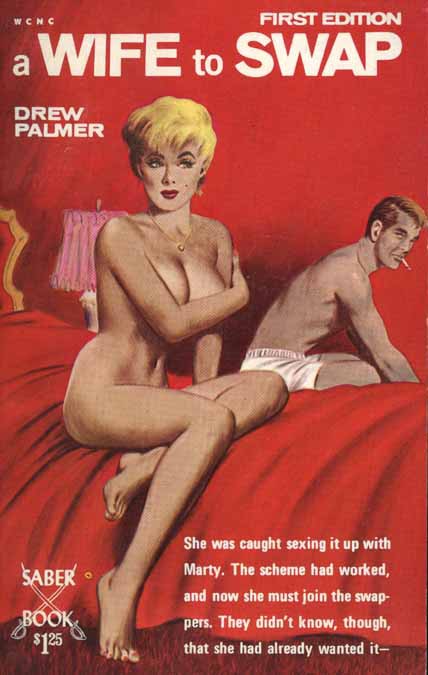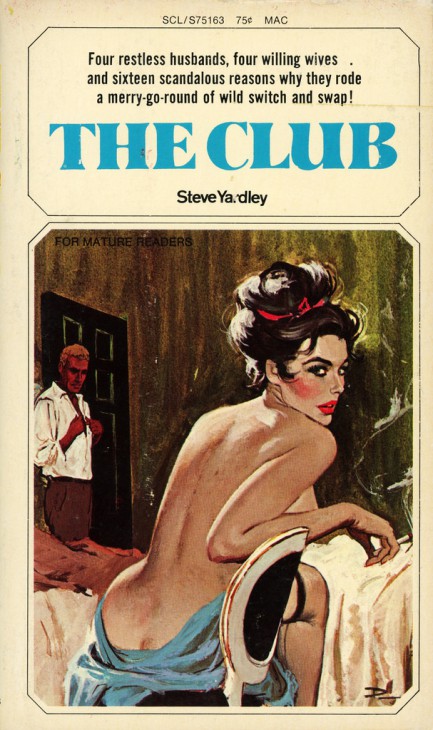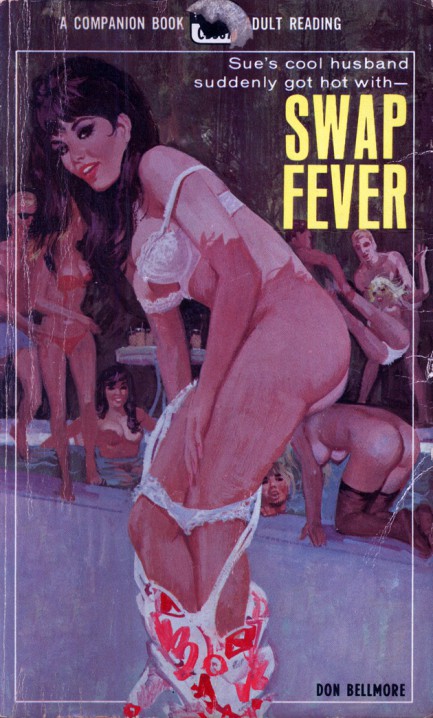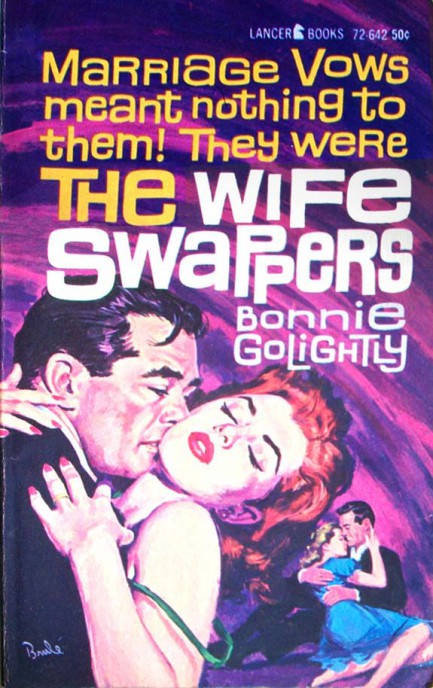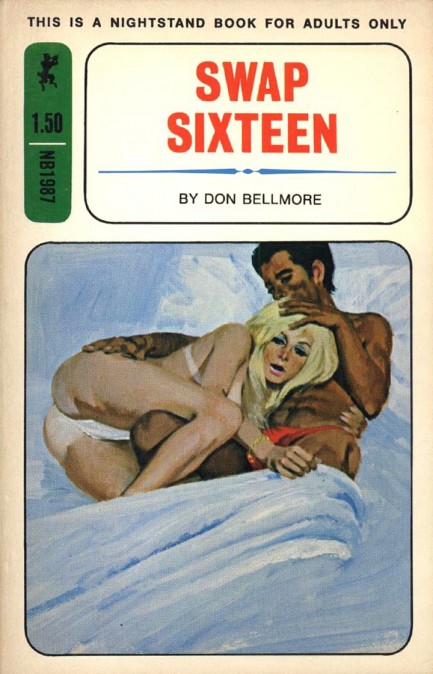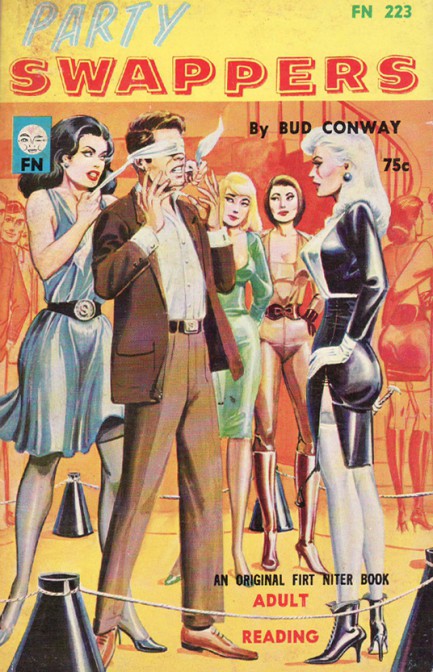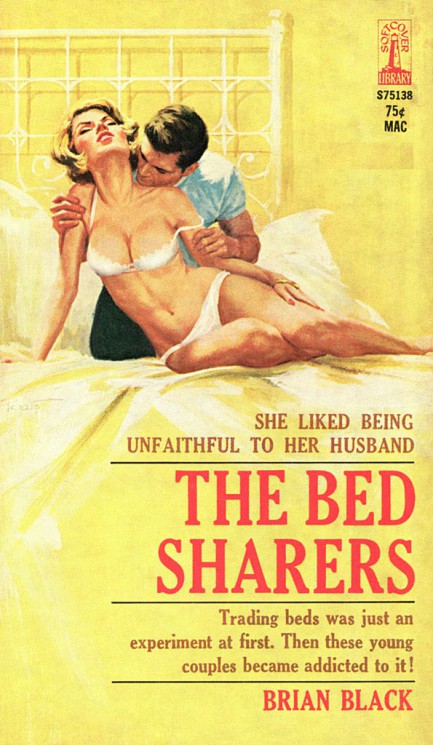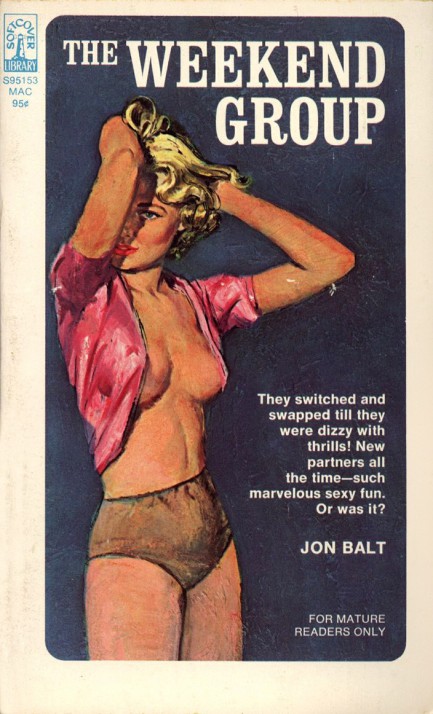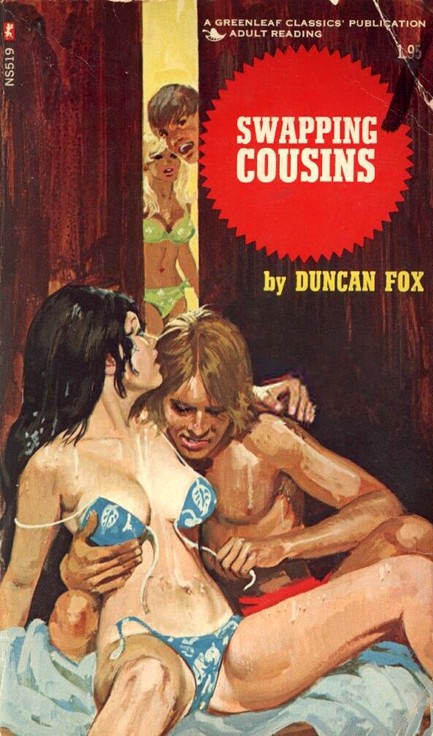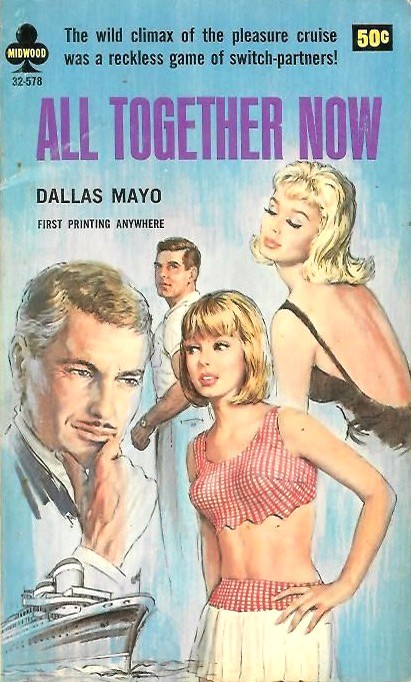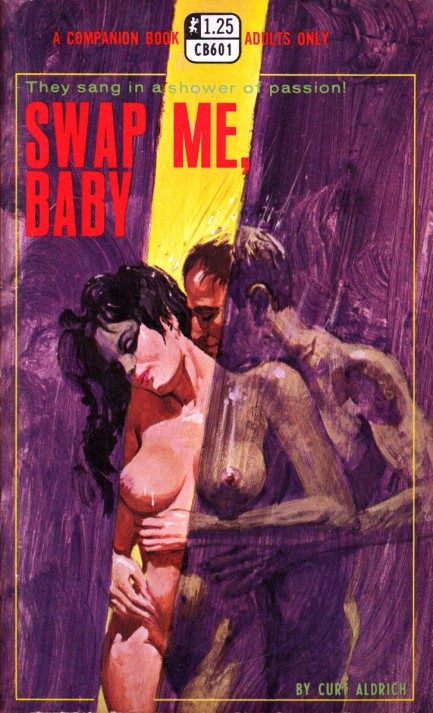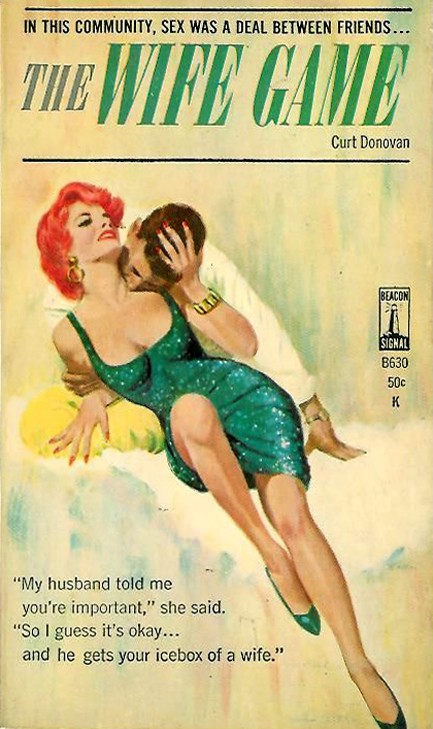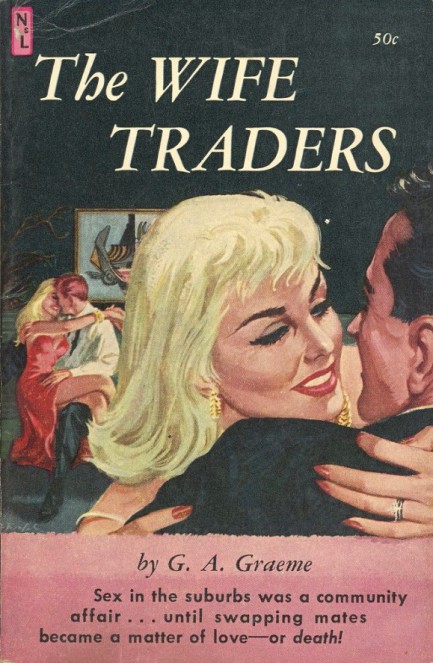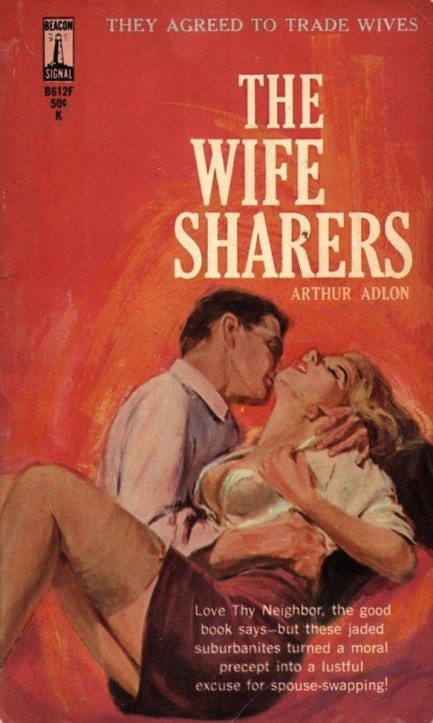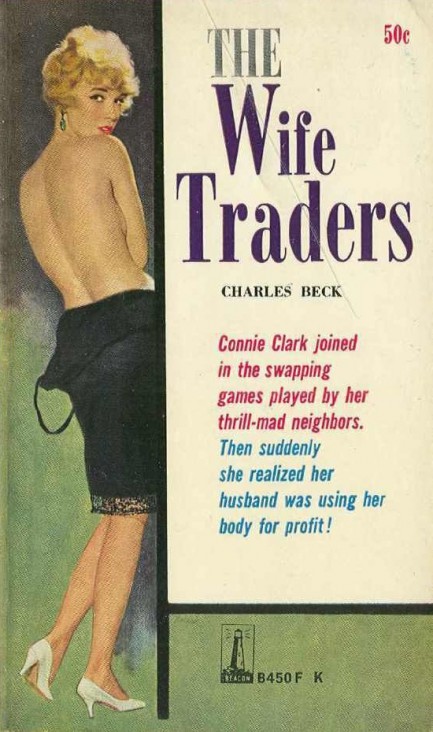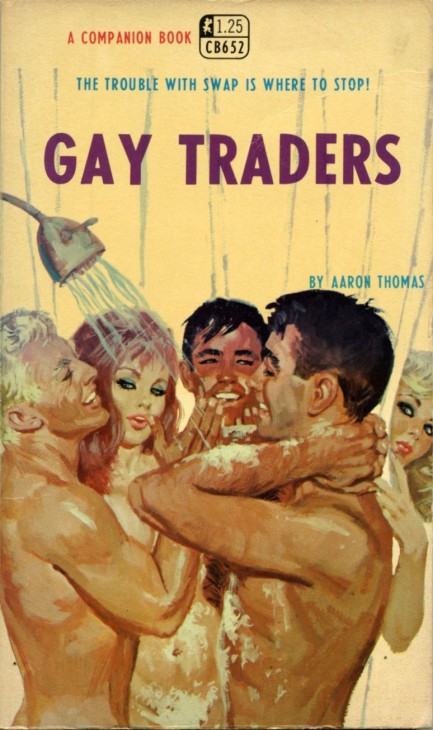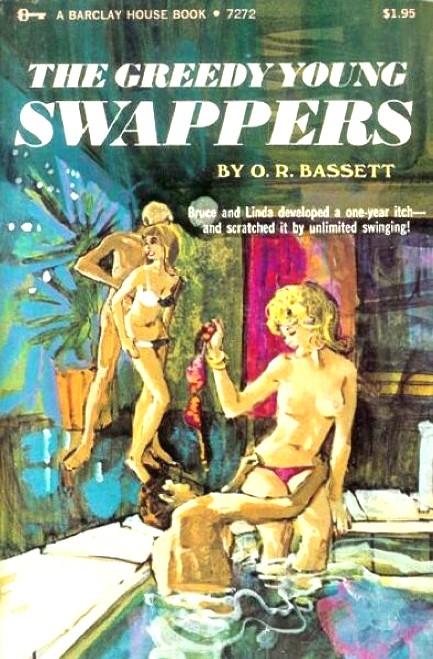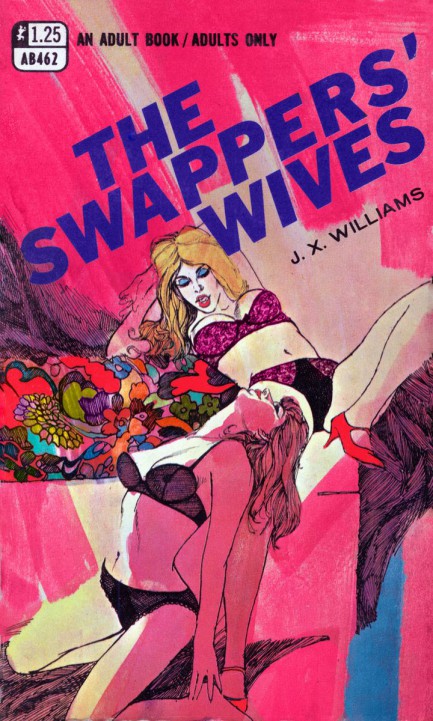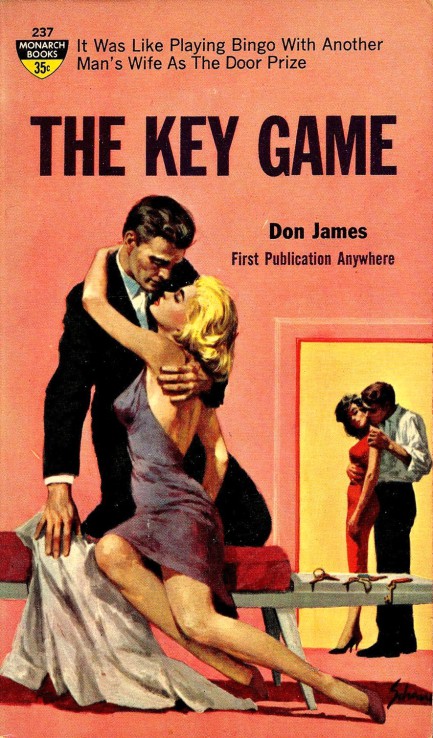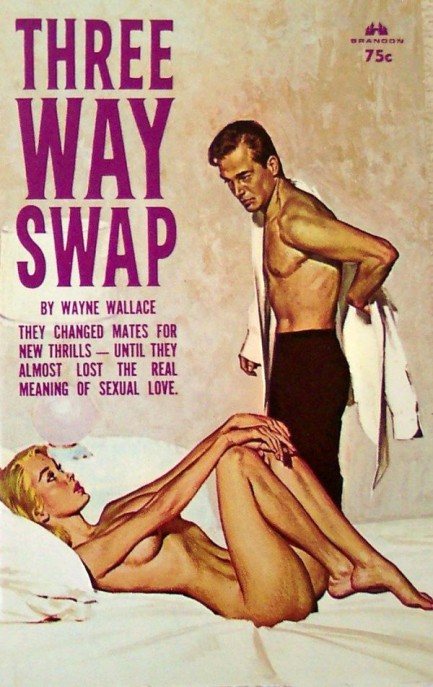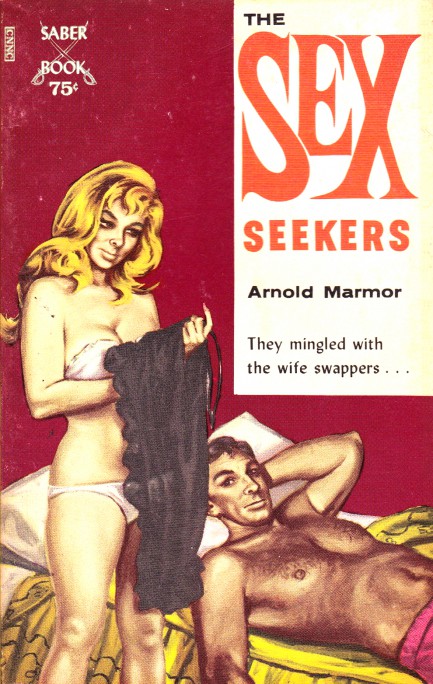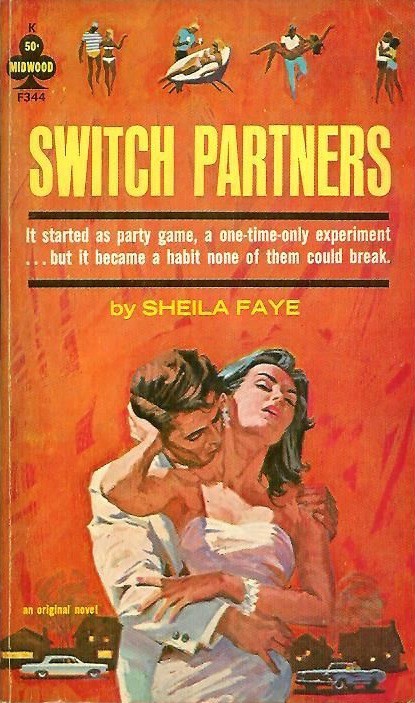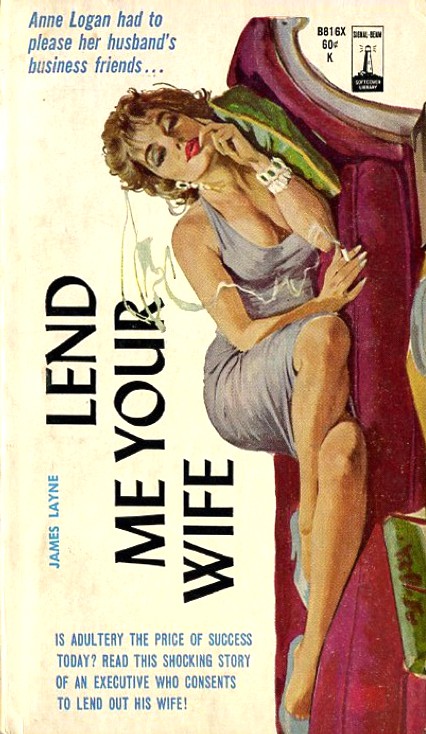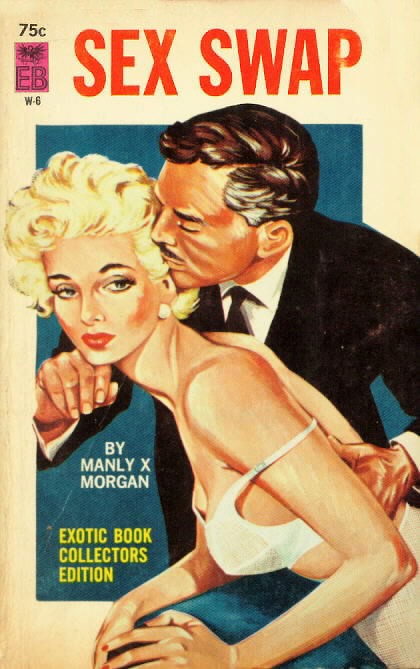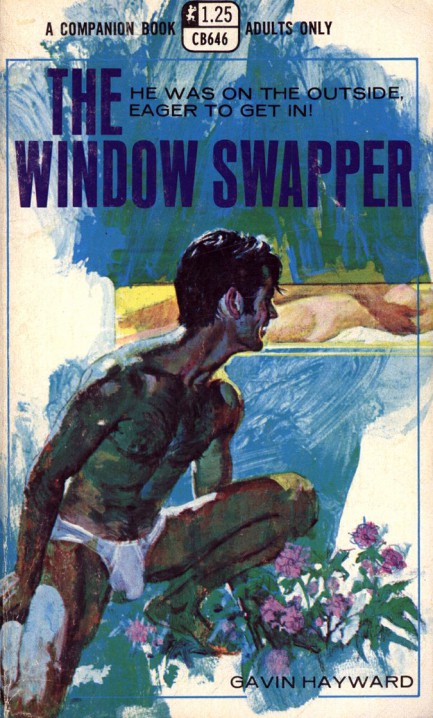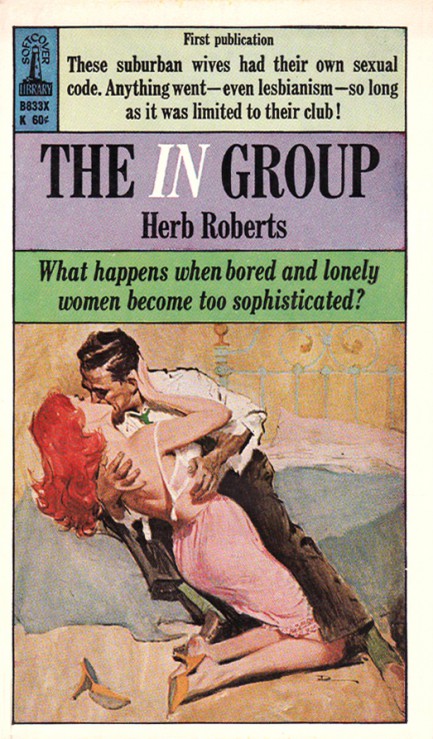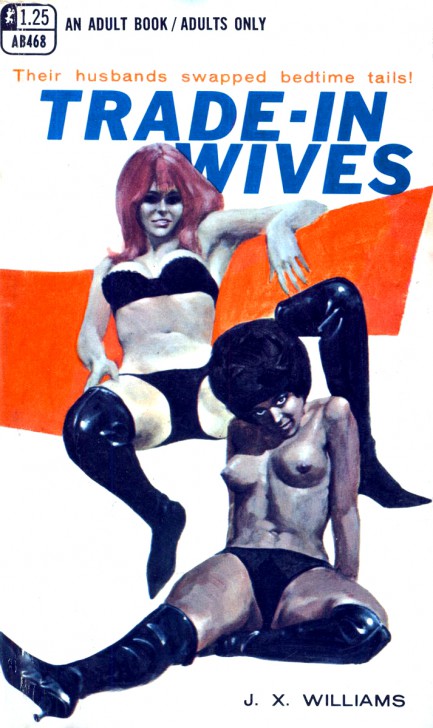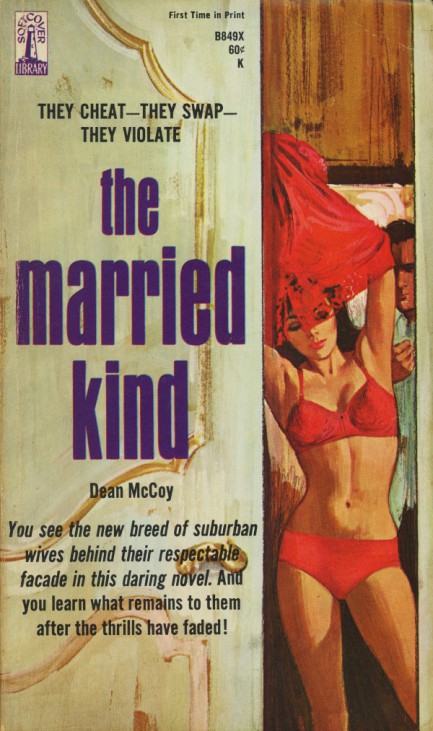 ---