An equitable exchange of services.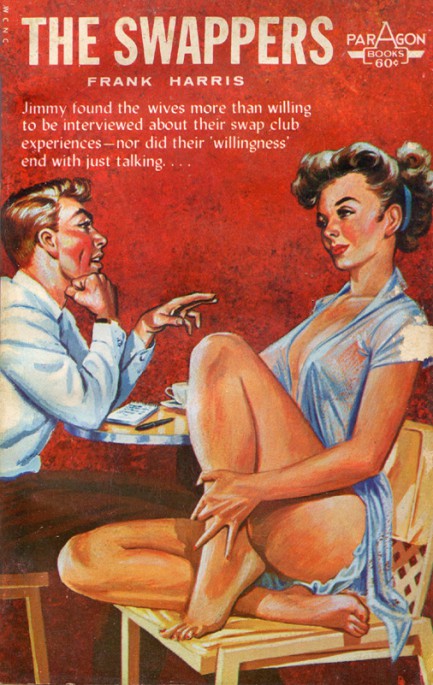 Are you old enough to have experienced the swinging craze? We aren't, and we wouldn't have taken part anyway (are you reading this, Pulp Intl. girlfriends?), but it does look kind of fun on vintage paperbacks (you aren't reading this are you, Pulp Intl. girlfriends?). We've shared a few covers in the past dealing with the subject of swapping, and you can see a few here, here, and here. For today we decided it was finally time to do what every pulp site must—put together a large, swap-themed collection of sleaze paperback covers. So above and below is a vast assortment for your enjoyment. The trick with these was to make sure they weren't all from Greenleaf Classics, which is a company that through its imprints Companion, Candid, Adult, Nightstand, et al, published hundreds of swapping novels. That means we had to look far afield to avoid having the entire collection come from that publisher. We think we've done a good job (though we will put together a Greenleaf-only swapping collection later—it's mandatory). Want to see even more swapping books? Try the excellent sleaze fiction website triplexbooks.com.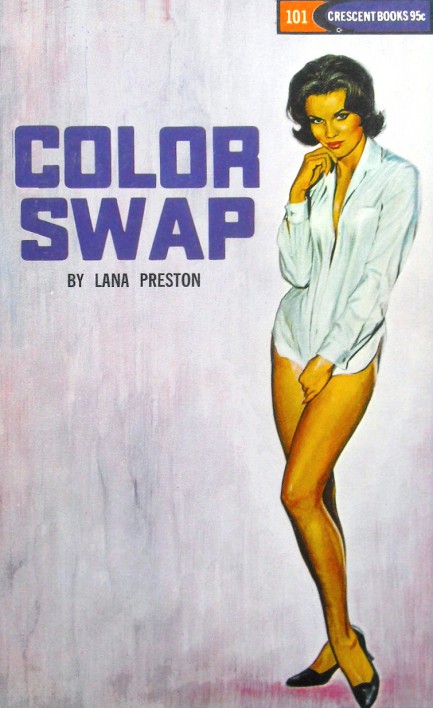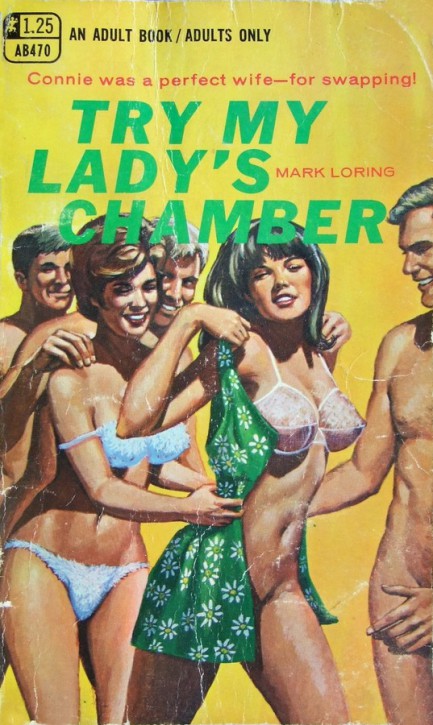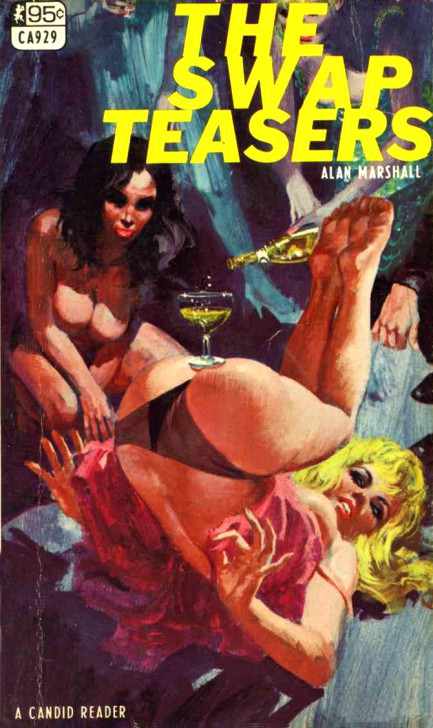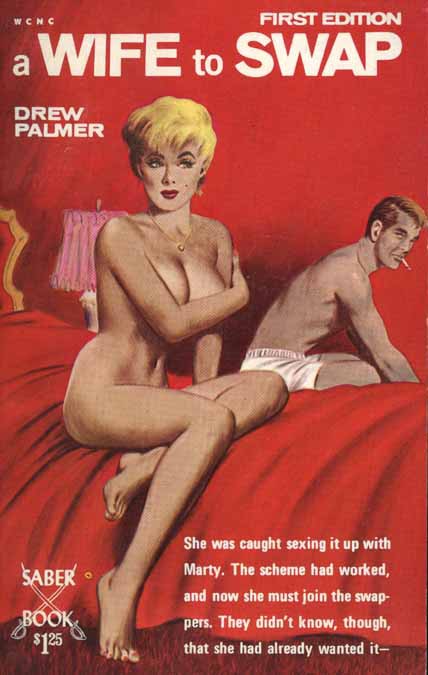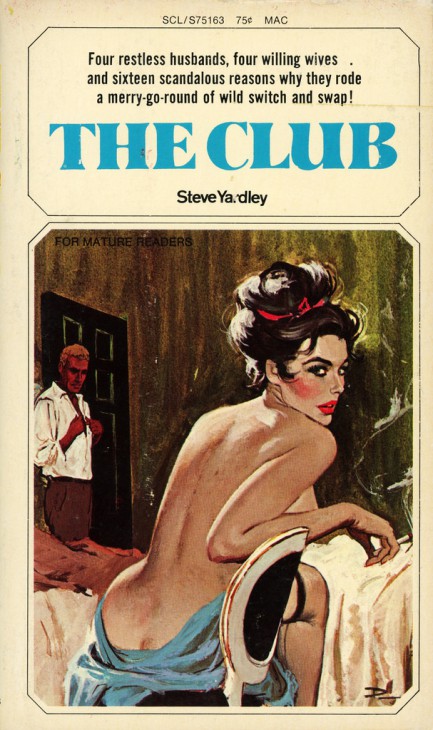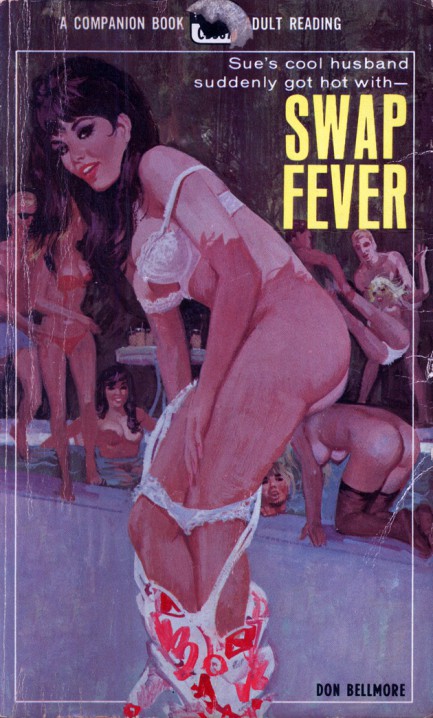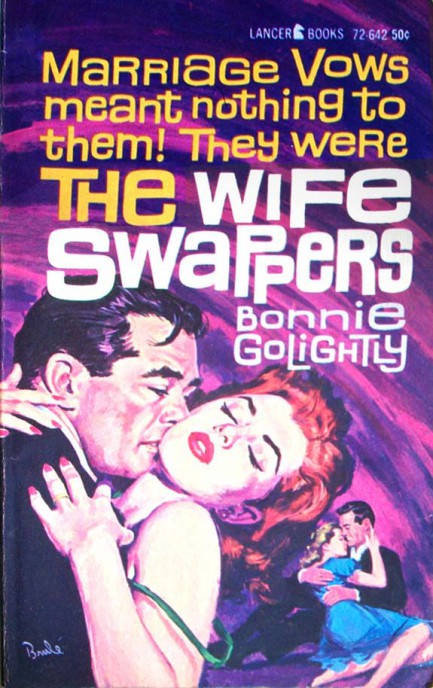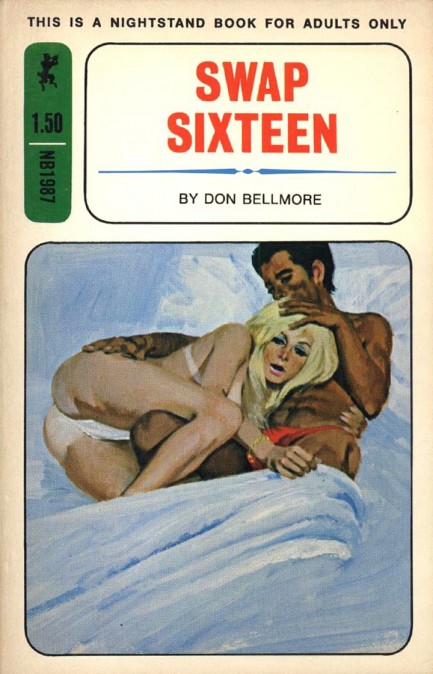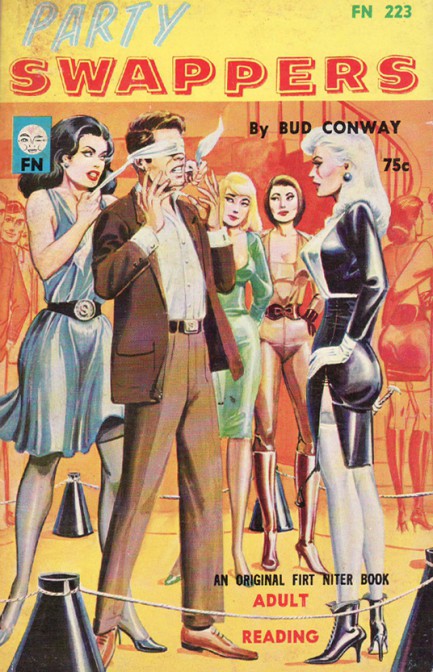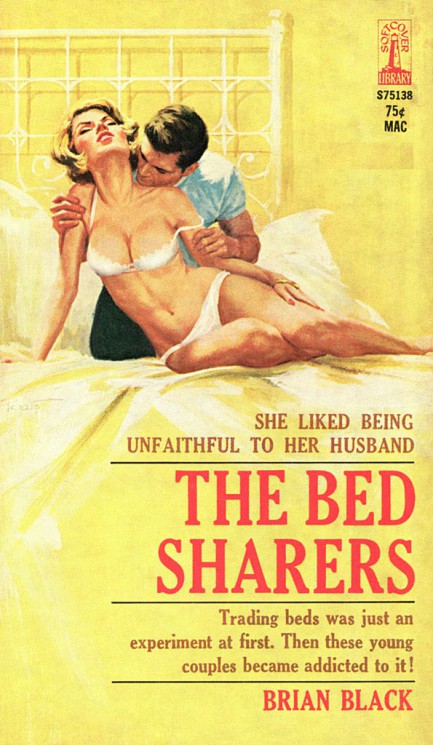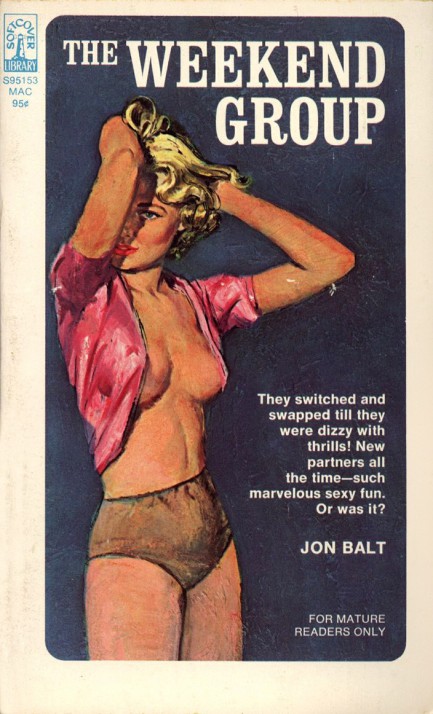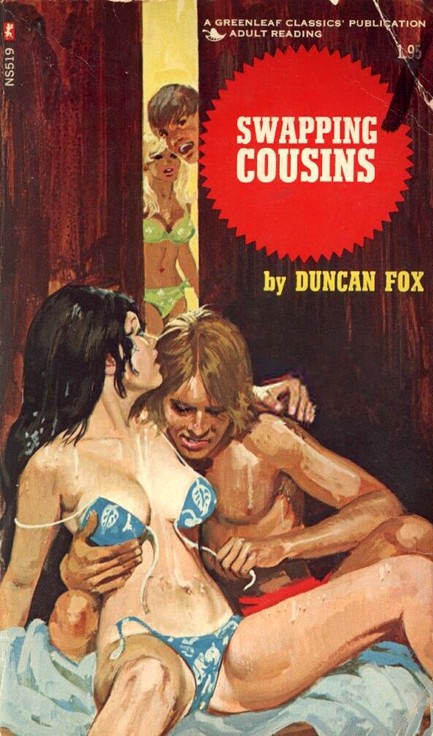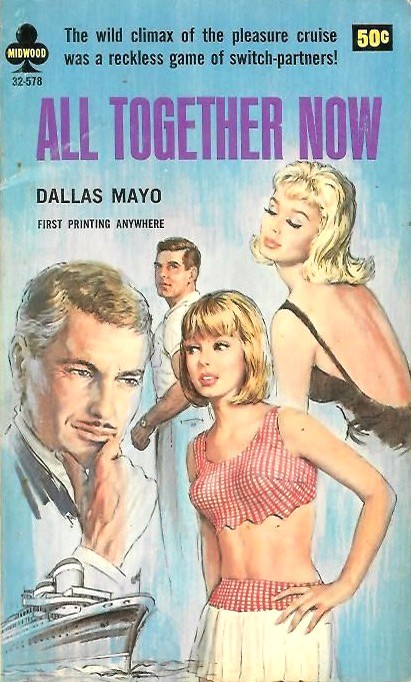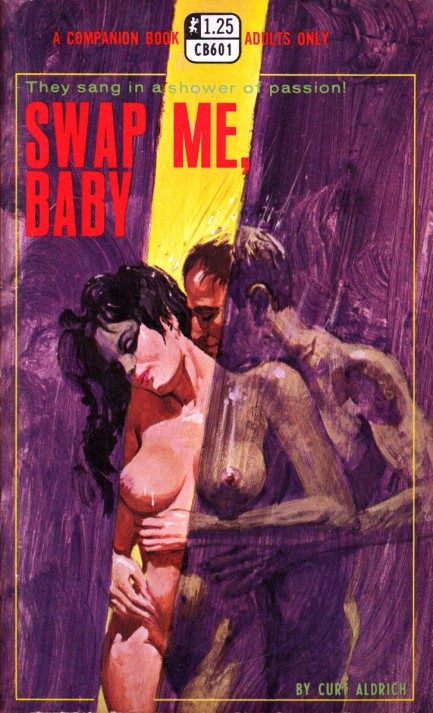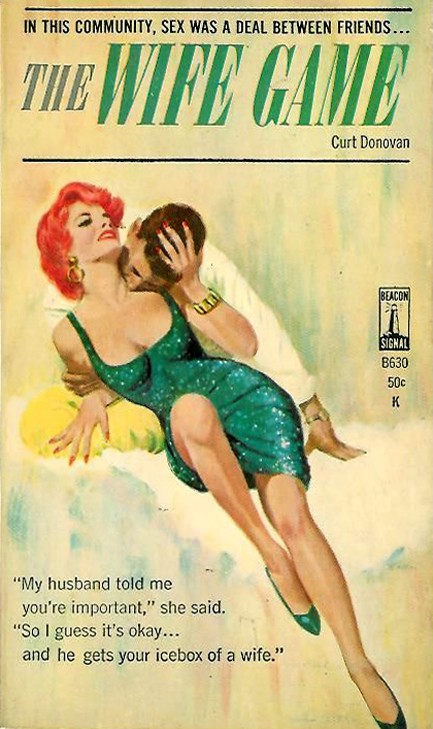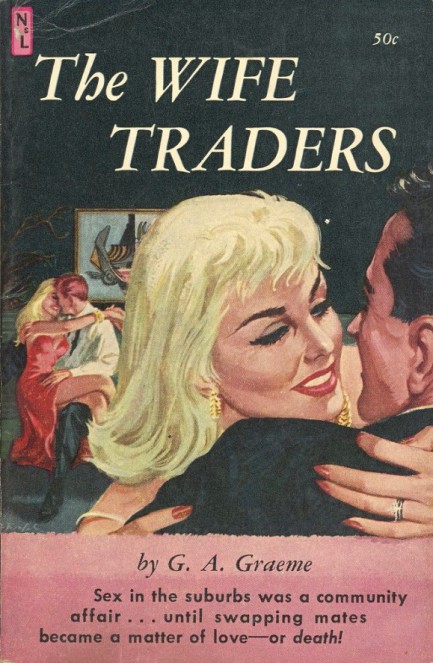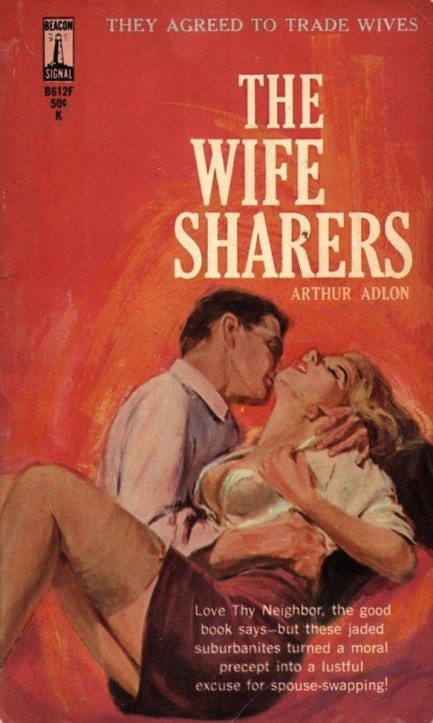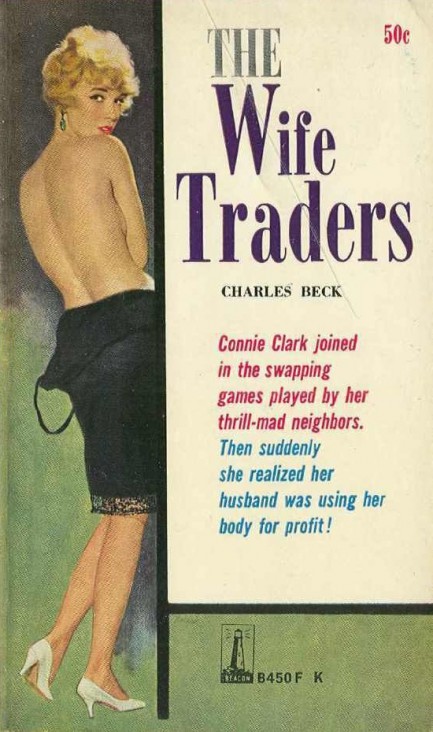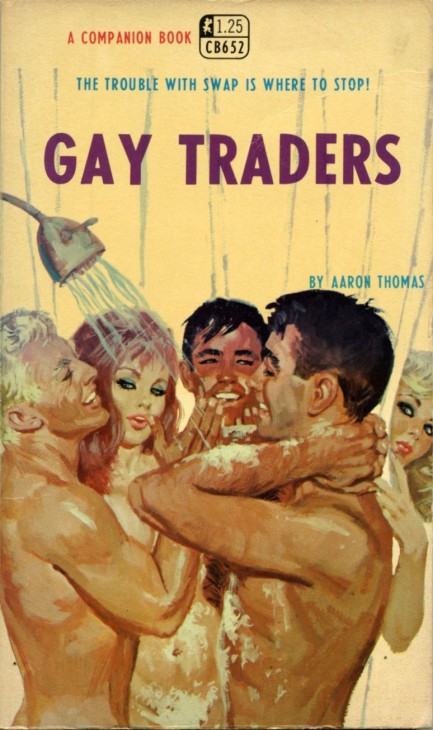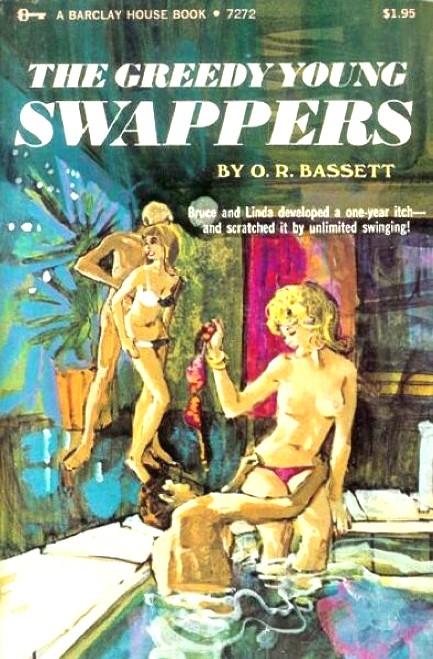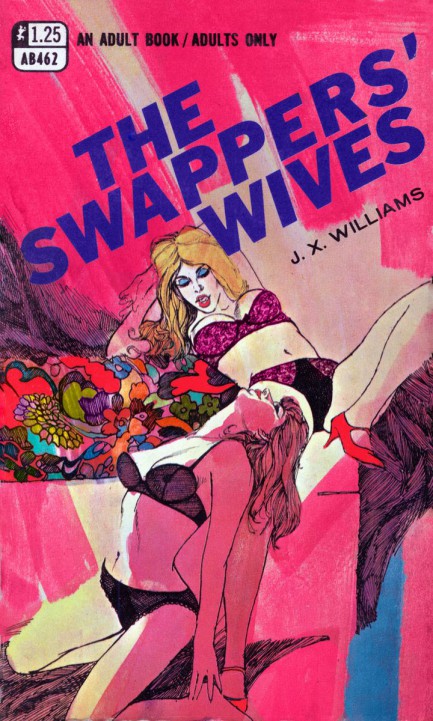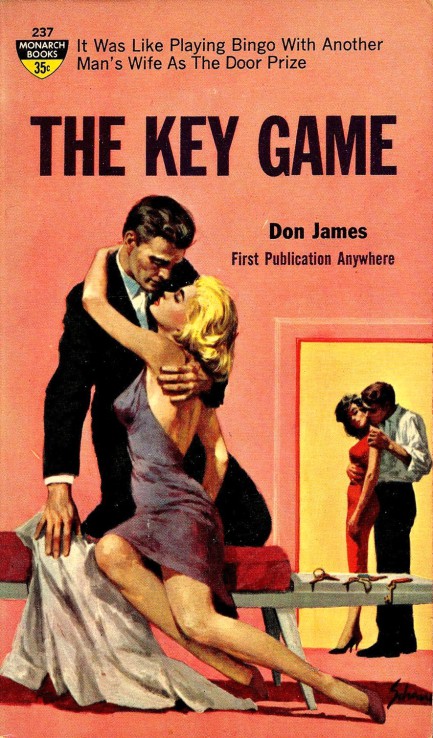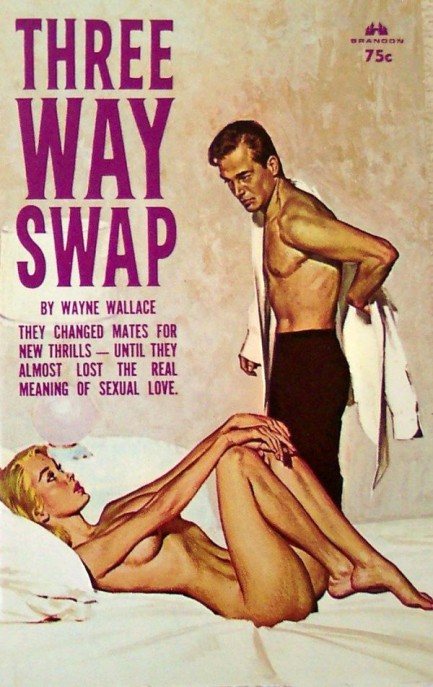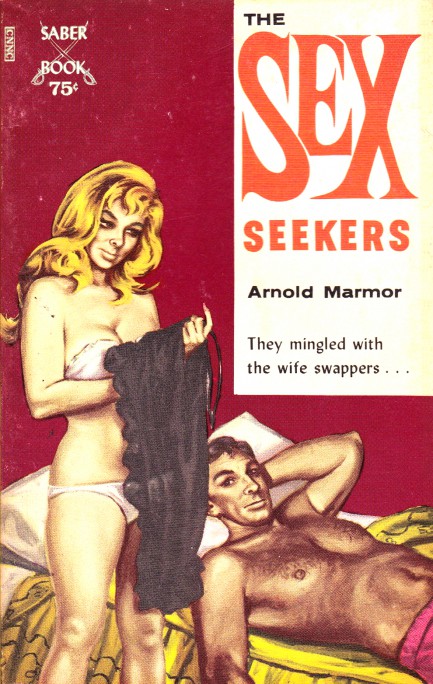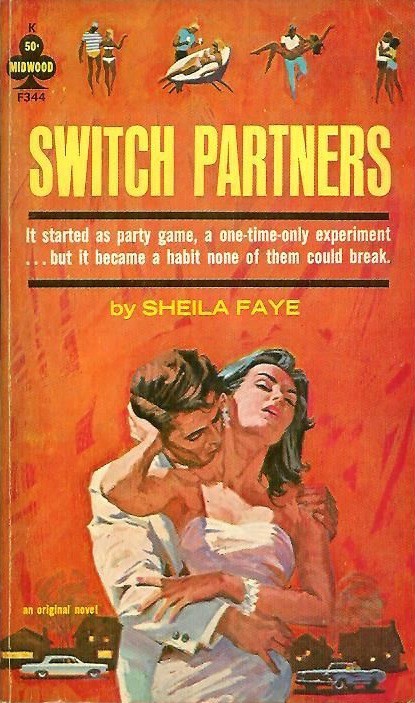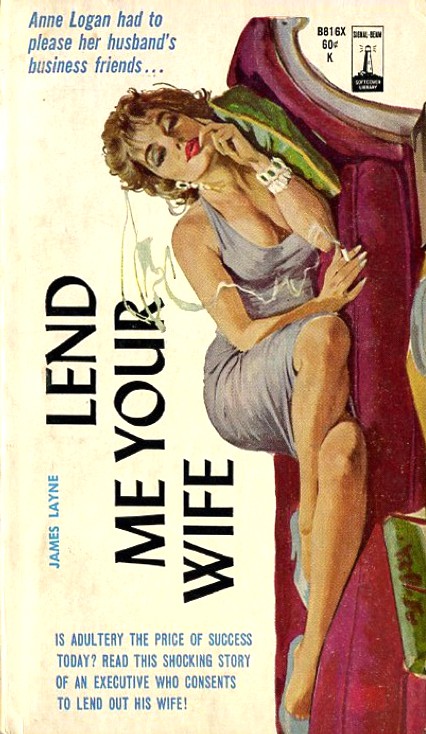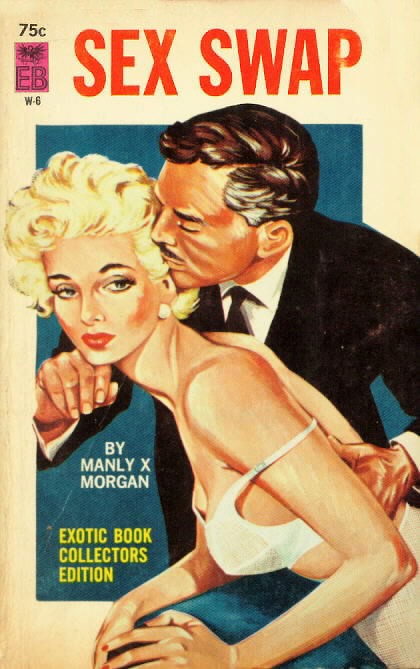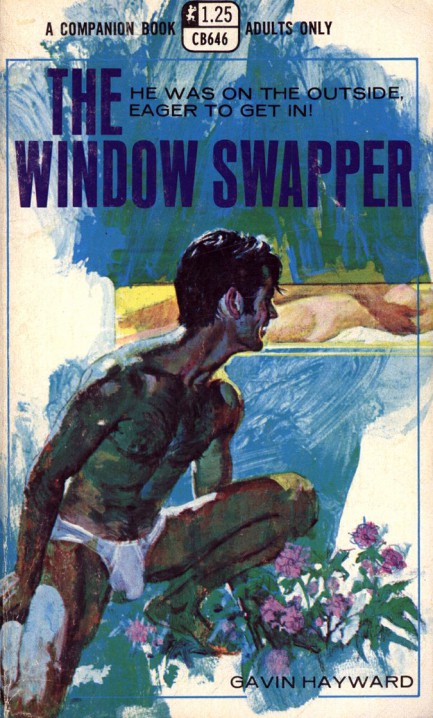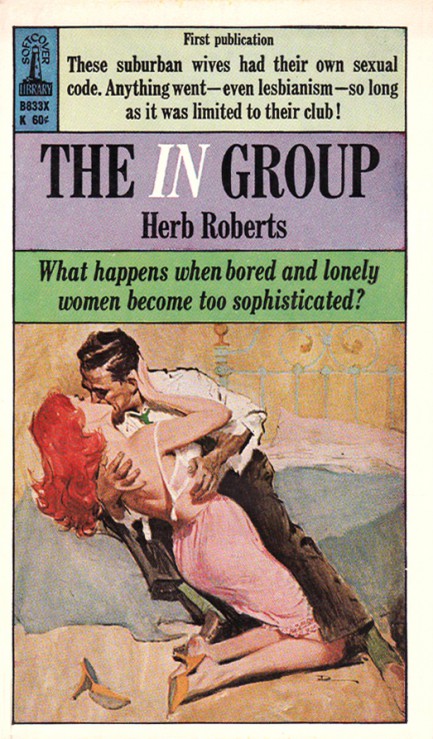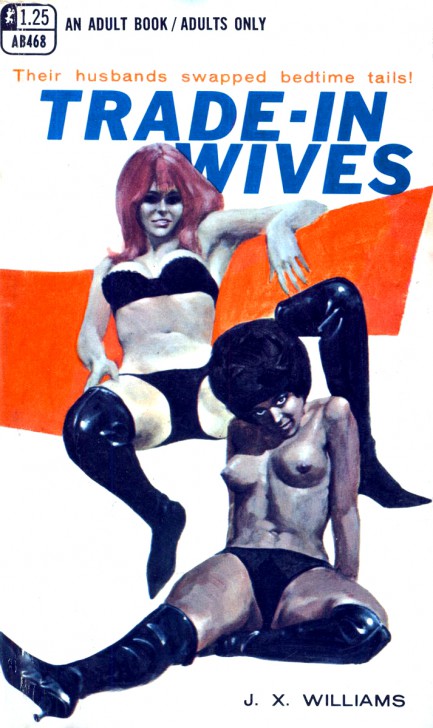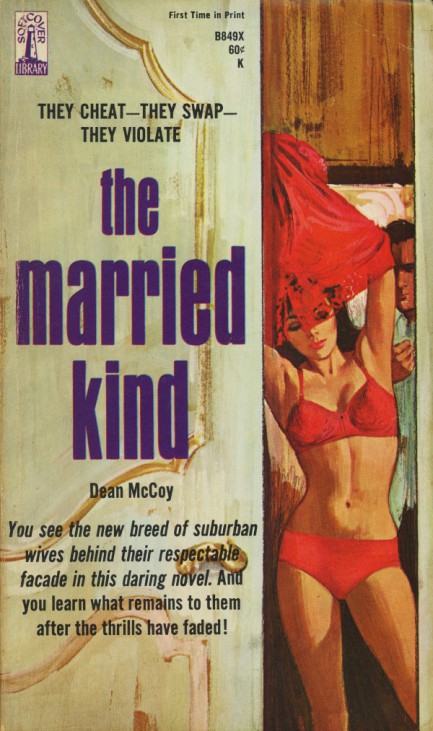 ---
He decided to head over for an unannounced visit.
Above, a Monarch Books front for Don James' 1958 novel Dark Hunger,

with art by Ray Johnson. Apparently the plot concerns a rape (euphemistically referred to as "unbidden love" here) and its consequences (which includes the angry and jealous husband treating the event like an affair). Not remotely our cup of tea, but Johnson's colorful art is excellent.
---
Okay, now you're going feel a little prick.
Did you ever see the movie Doc Hollywood? Well, 1962's A Halo for Dr. Michael is the same sort of thing—i.e., a bright young doctor passes up a glittering career in the big city (Manhattan) and practices medicine in a small southern town. He learns a little about himself, and of course finds love. Author Dorothy Worley specialized in this stuff, churning out books such as Dr. John's Decision, Dr. Jefferey's Awakening (are you sensing a theme here?) Dr. Michael's Challenge, and, for a change of pace, Cinderella Nurse. It's cheeseball stuff, but sometimes only a medical romance will scratch that itch. The cover art, in all its overwhelming pinkness, is by Tom Miller, who did a lot of work for Monarch and Fawcett. You don't hear his name mentioned with the top rank of pulp artists, but he was a first rate stylist who created more than a few classic images. We've collected a few below so you can see for yourself.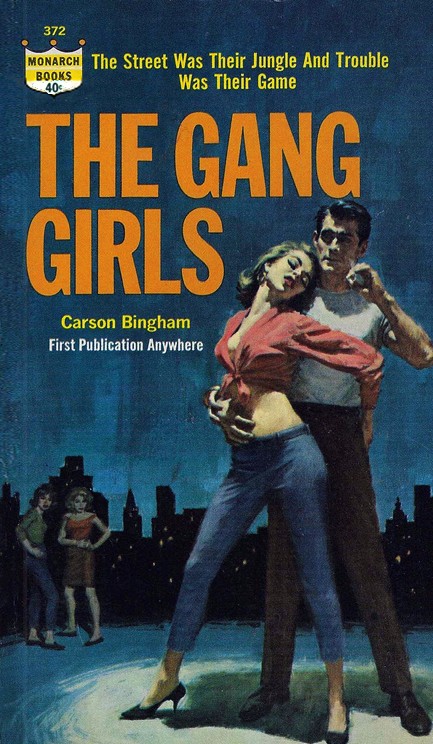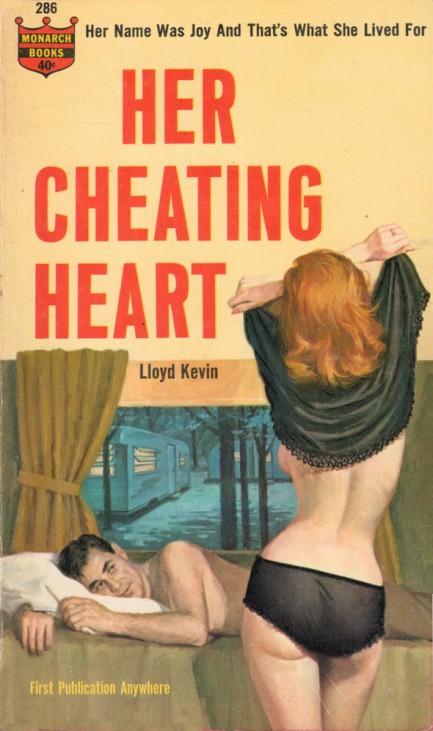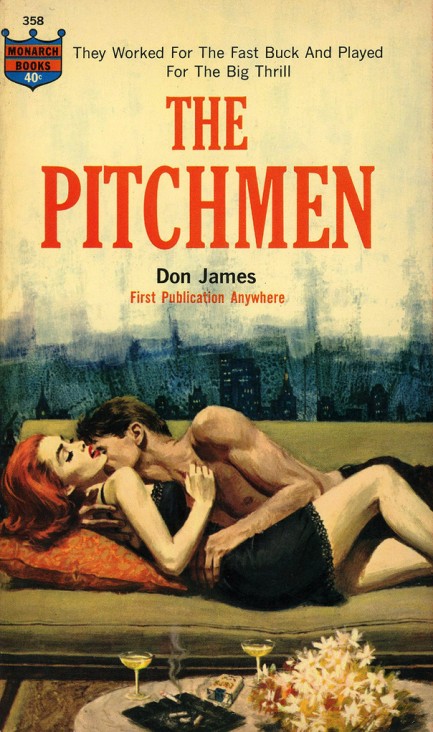 ---