Closer... closer... come just a leeetle closer, my unsuspecting little morsel.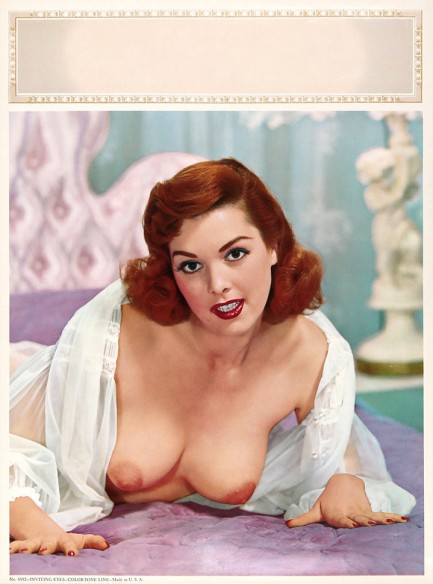 This interesting Technicolor lithograph from Colortone Line published in 1957 stars an unknown red-haired model and is titled "Inviting Eyes." But we think "uninviting eyes" might be more descriptive. Is it just us, or does the model look like a cat about to rip apart a helpless little bird? She's less intense in other lithos, and there are many, which indicates that she was probably a famous model. But we can't place her. We know—you count on us for this stuff, but even Joe DiMaggio struck out once in a while. As a consolation for our general ineptitude, we have two more of her lithos below. Notice the third one is actually from the same session as above. That satiny bed in the background confirms it. Know who this model is? Drop us a line.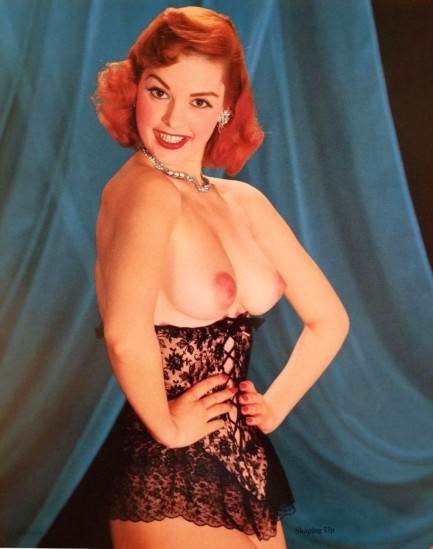 ---
Hello there, Righty. Don't tell Lefty this, but you're my favorite.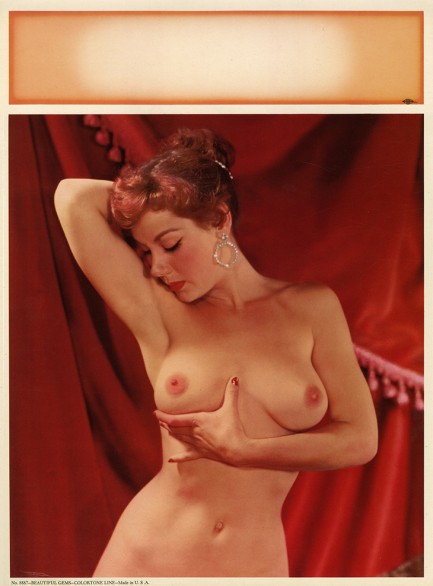 Above is a Colortone Line lithograph entitled "Beautiful Gems," which we guess is a double entendre, since the model's jewelry isn't really the most noticeable element of the photo. She's unknown to us, but is far too beautiful to have been unknown to the world. She was somebody famous, we're sure. But who? No idea. We also don't have the year on this. So basically, we know nothing. But we had to share it anyway. Recognize her? Let us know.
---