She surfed a wave that lasted four decades.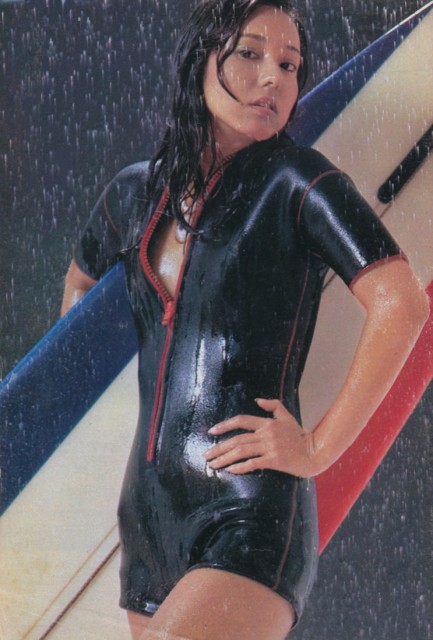 The wonderful surfing themed photo you see here shows Japanese actress, model, and singer Maria Anzai, who debuted in show business in 1973, and that year won the Japan Record Grand Prize Newcomer Award. As an actress she appeared in a handful of television shows and two movies, one of which was Rupan Sansei: Nenriki chin sakusen, which in English had the amazing title Lupin the Third: Strange Psychokinetic Strategy.
Obviously with such a slight filmography, the wave we suggest she caught isn't her film career. Nor are we referencing her music work, though she was quite popular for awhile. That leaves only her modeling. Anzai, like luminaries such as Rita Moreno and Helen Mirren, looked amazing until a very late age. The photo above appeared in 1975, when she was twenty-two, but below you see her aged fifty-plus, in two shots published in a photo book devoted entirely to her called Dear M.
The cover text says something like, "The legendary diva also had a legendary body." We should say so. Even if you factor in a little photo retouching she looks great. She even outlasted Japan's 1970s-era censorship of pubic hair and was able to go full frontal in the new millennium. But where her beauty genes were excellent, other genes may not have been—she died only two years after Dear M. was released, victim of a heart attack. You can see another image of her next-to-last in this group of magazine covers we posted several years back.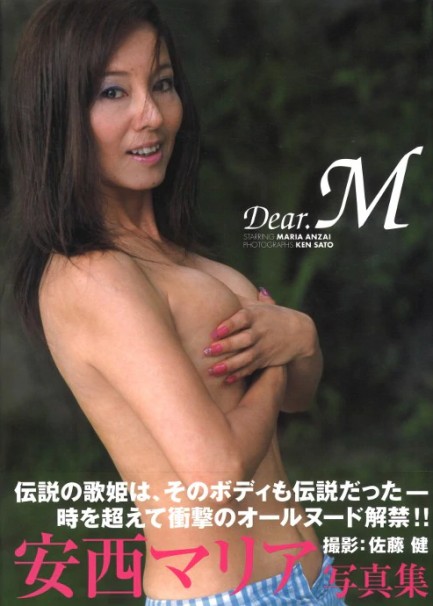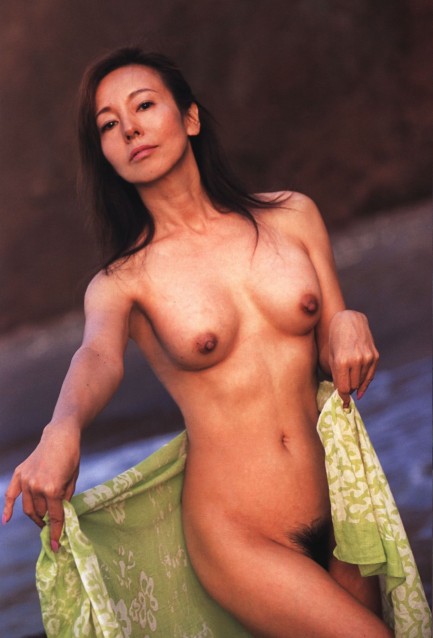 ---