It looks amazing, baby. Er... aaaand should look even better on my lovely wife. Thanks for letting me test it on your neck.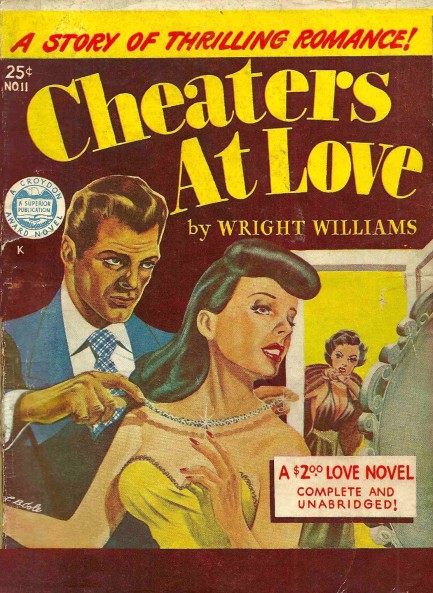 Sometimes when you're caught you're caught. You can try and brazen the moment out, but it usually does no good, at least in mid-century fiction. From there it's just a short distance to mayhem, murder, trials, prison, and all the other fun stuff that makes genre fiction worth reading. From James M. Cain's iconic The Postman Always Rings Twice to J.X. Williams' ridiculous The Sin Scene, infidelity is one of the most reliable and common plot devices. What isn't common is cover art that depicts the precise moment of being caught. Of all the cover collections we've put together, this was the hardest one for which to find examples, simply because there are no easy search parameters. We managed a grand total of sixteen (yes, there's a third person on the cover of Ed Schiddel's The Break-Up—note the hand pushing open the door). The artists here are L.B. Cole, Harry Schaare, Tom Miller, Bernard Safran, and others. And we have thre more excellent examples of this theme we posted a while back. Check
here, here,

and

here.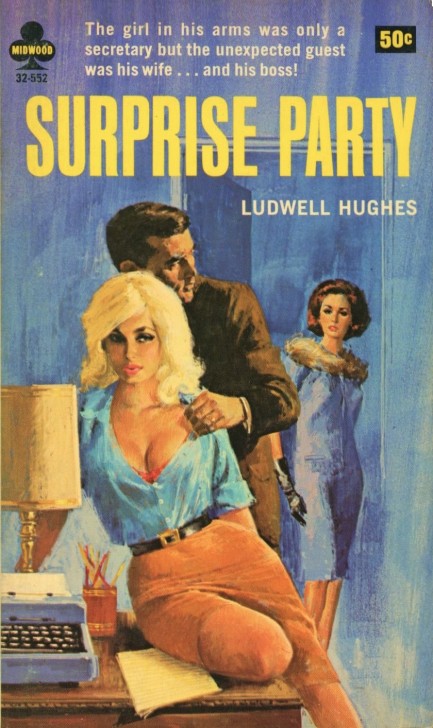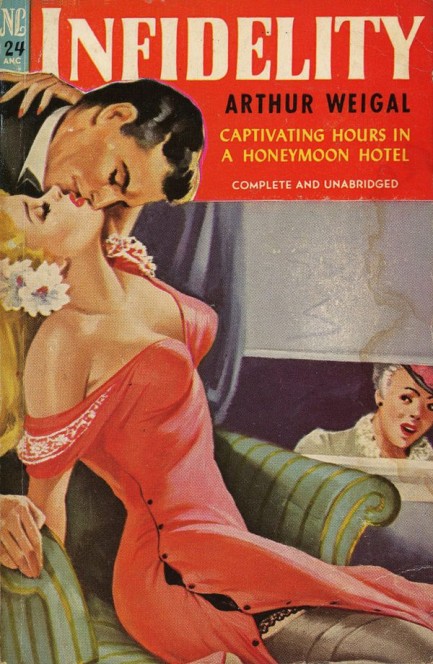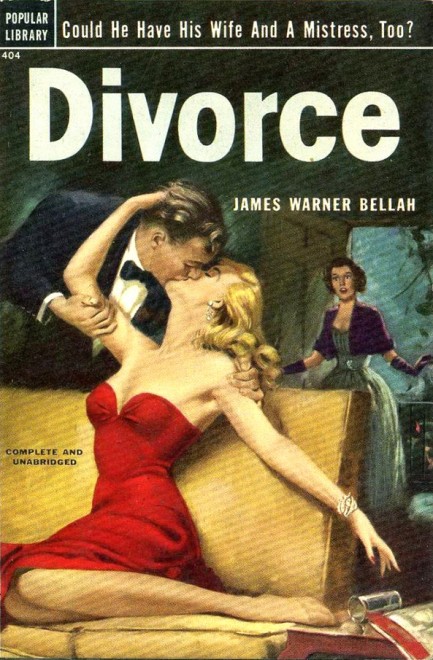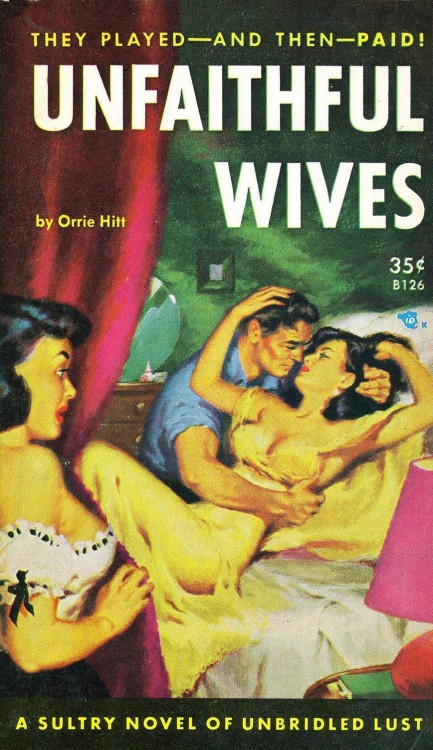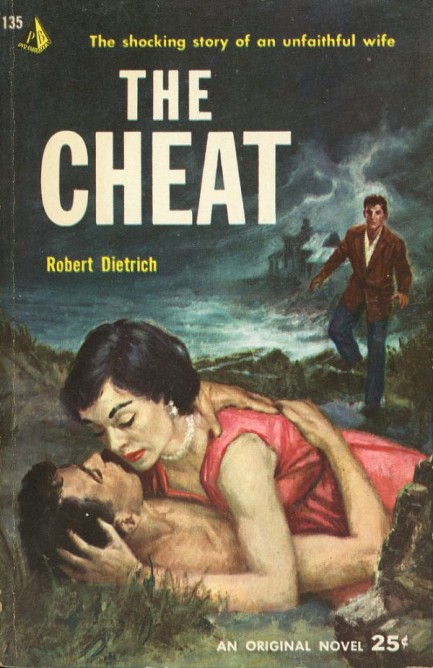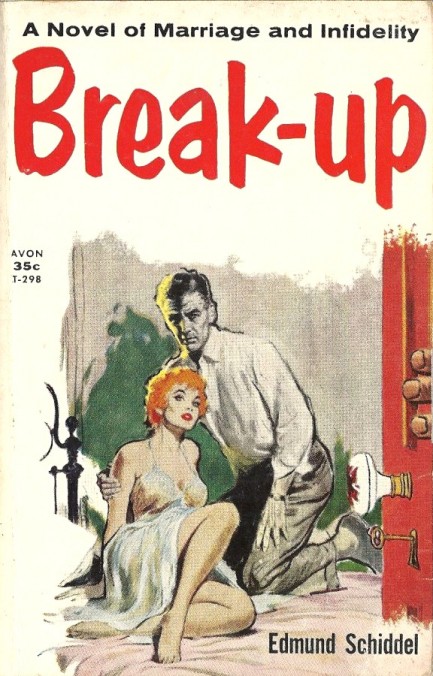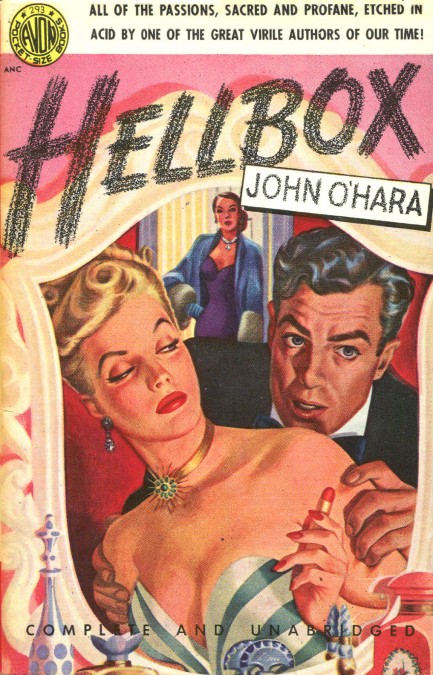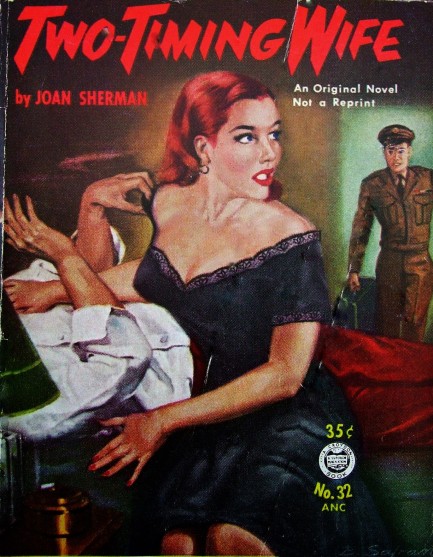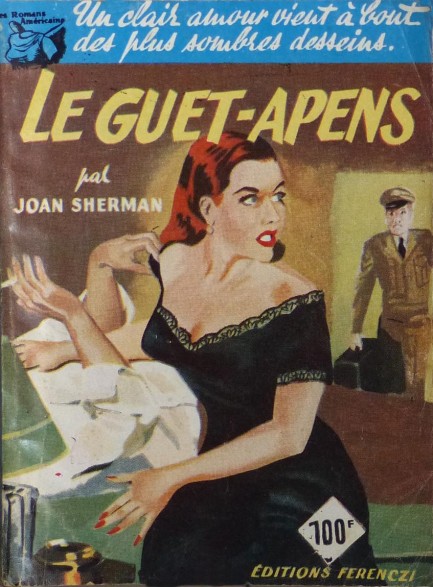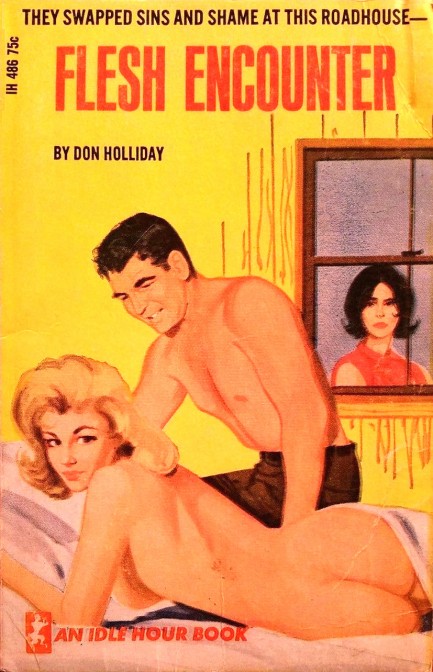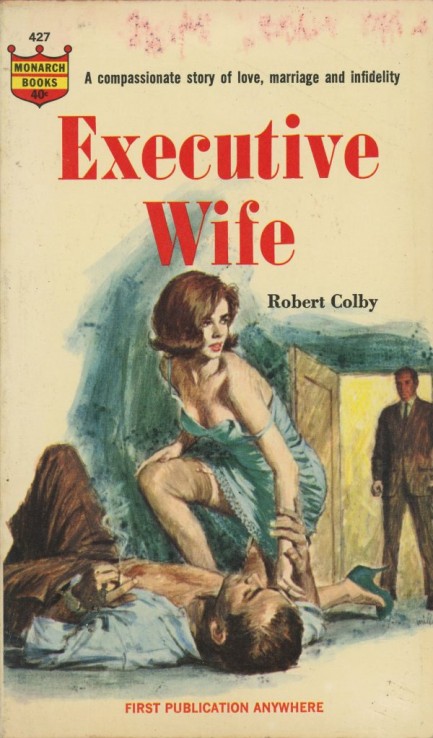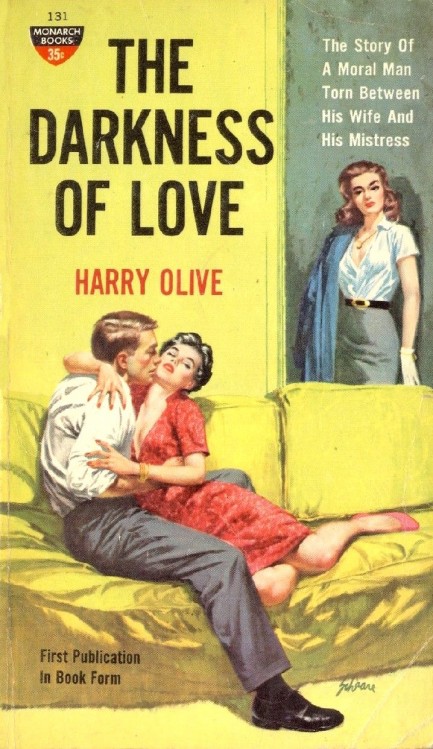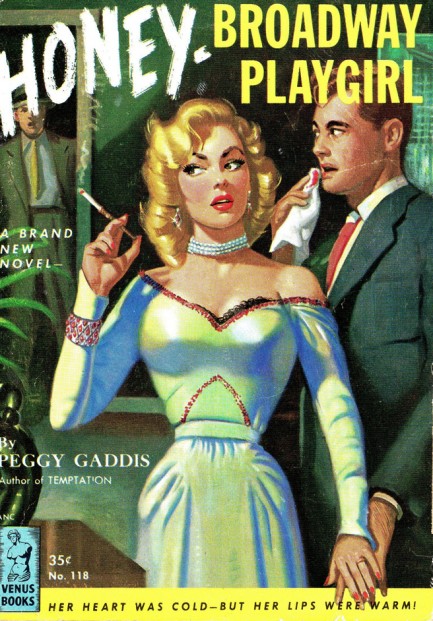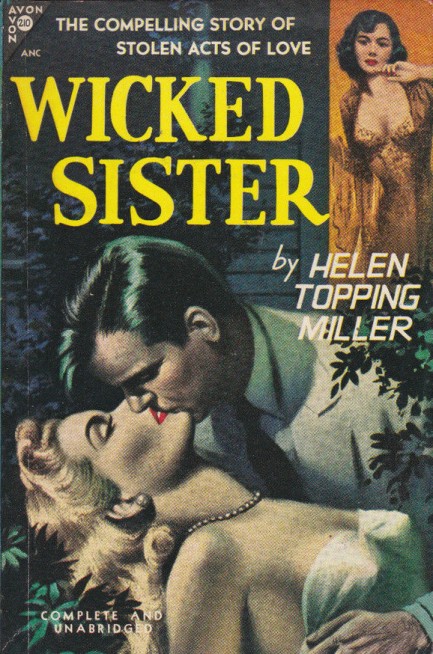 ---
Getting there was a long and difficult journey, but now he's finally going to explore the bush.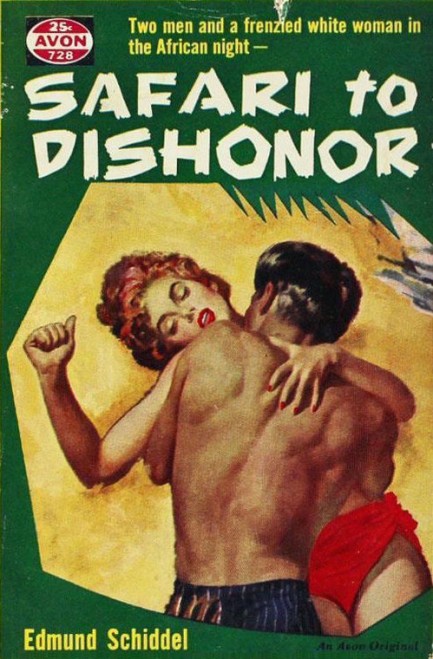 You can figure out the story here, right? The title and cover combine to sort of give it away. Bored rich girl Teresa Porter, who's married to linguist Julian Porter, is dragged on a two-year research trip to the Belgian Congo along with her hot young lover Allan, who is her husband's assistant. Literarily speaking, Africa has been the end of tougher people than these three, so you know they're going to have myriad troubles. The interracial aspect suggested by the cover blurb does not apply to lover Allan, but Edmund Schiddel adds subplots along those lines, as you'd expect from any author working in the African milieu. The copyright on this is 1956, and the art is uncredited.
---
Don't think too hard, my sweet. You might hurt that pretty head. Now off with the pants.
From Chicago born author Edmund Schiddel comes The Other Side of Night, a chronicle of the troubles and trials of a group of diverse New Yorkers on a particular New Year's Eve. The menagerie includes an heiress, an aging beauty, a morbidly obese woman, a facially disfigured vet, a nymphomaniac, and a piece of Ivy League man candy. Schiddel was gay, and while he does feature a gay character here, his participation is minimal. We gather this was the norm for Schiddel, inserting gay secondary characters, but never focusing on them in the narratives. He was more interested in peeling back the tawdry layers of accepted society with occasionally controversial results. The Other Side of Night appeared in 1954, and the cover art, which we love for the expression on the male figure's face, is uncredited.


---