It looks amazing, baby. Er... aaaand should look even better on my lovely wife. Thanks for letting me test it on your neck.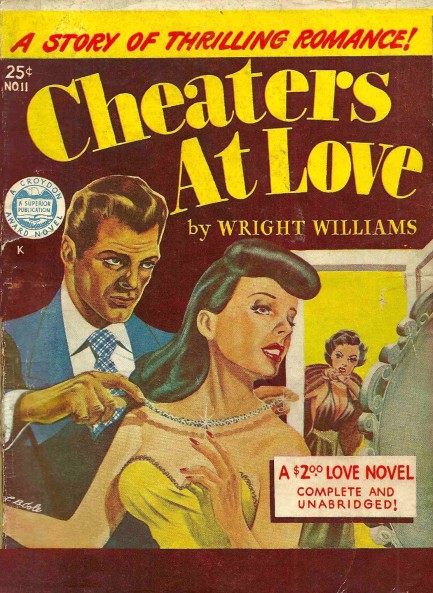 Sometimes when you're caught you're caught. You can try and brazen the moment out, but it usually does no good, at least in mid-century fiction. From there it's just a short distance to mayhem, murder, trials, prison, and all the other fun stuff that makes genre fiction worth reading. From James M. Cain's iconic The Postman Always Rings Twice to J.X. Williams' ridiculous The Sin Scene, infidelity is one of the most reliable and common plot devices. What isn't common is cover art that depicts the precise moment of being caught. Of all the cover collections we've put together, this was the hardest one for which to find examples, simply because there are no easy search parameters. We managed a grand total of sixteen (yes, there's a third person on the cover of Ed Schiddel's The Break-Up—note the hand pushing open the door). The artists here are L.B. Cole, Harry Schaare, Tom Miller, Bernard Safran, and others. And we have thre more excellent examples of this theme we posted a while back. Check
here, here,

and

here.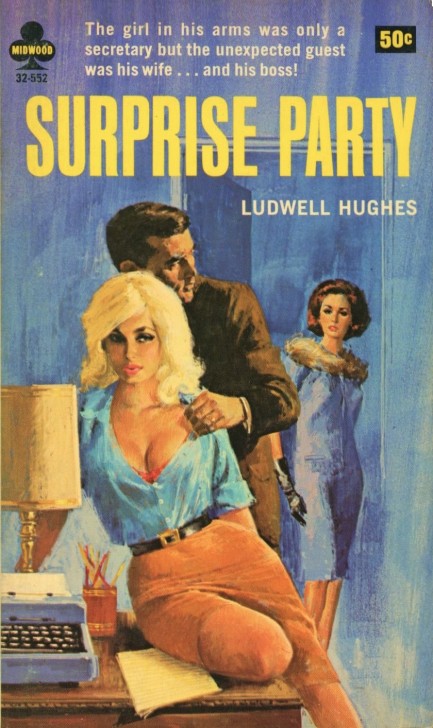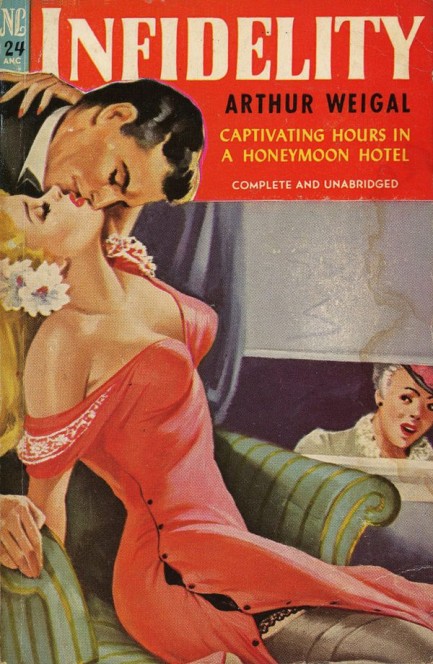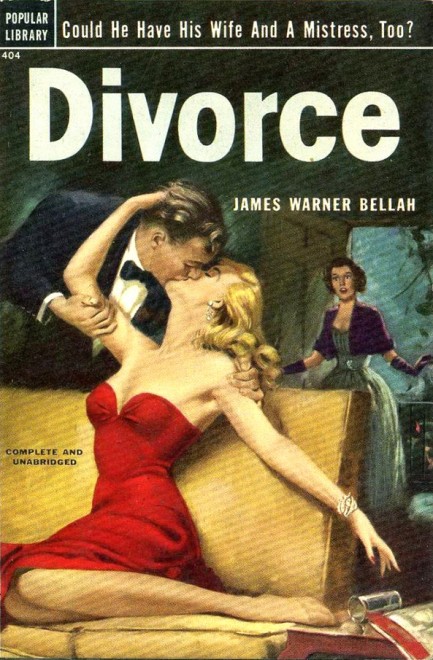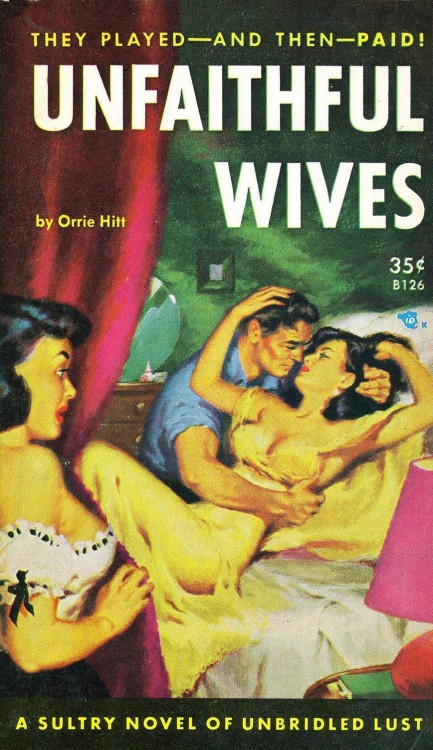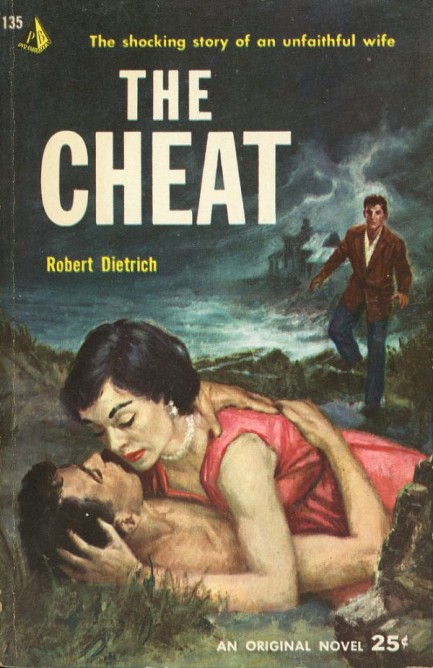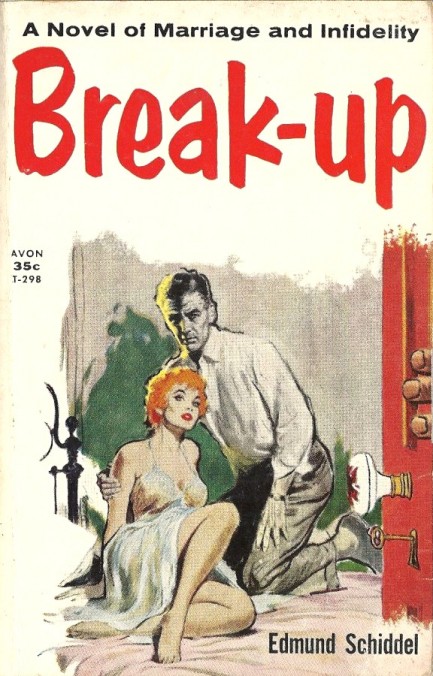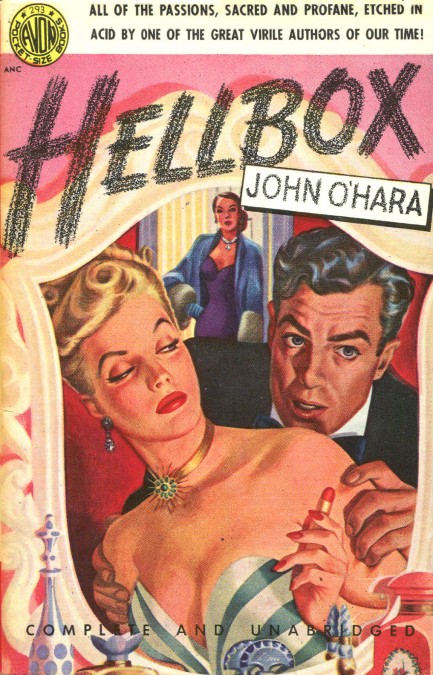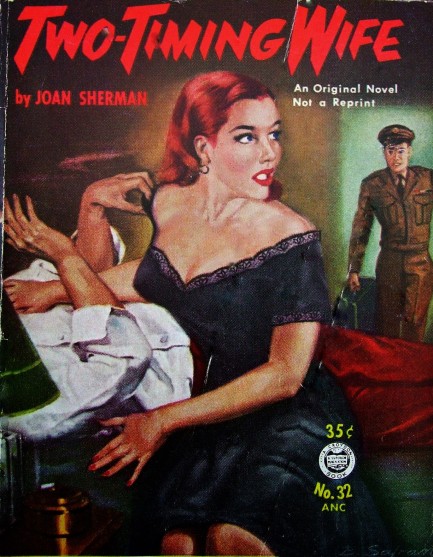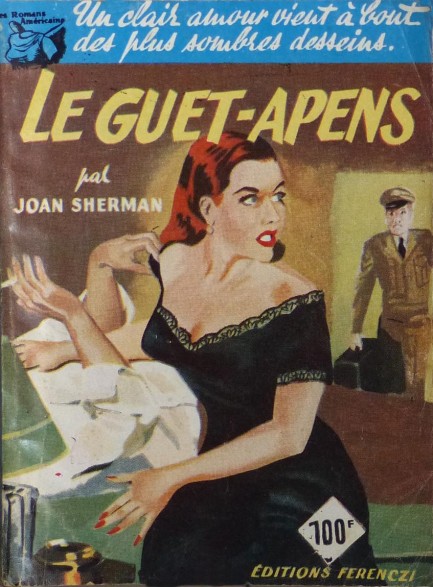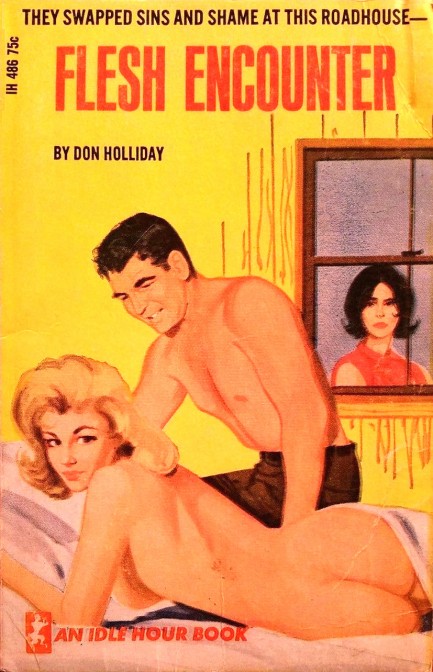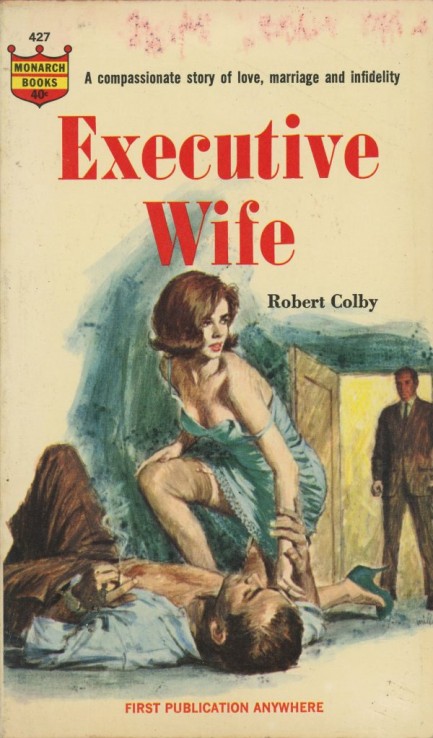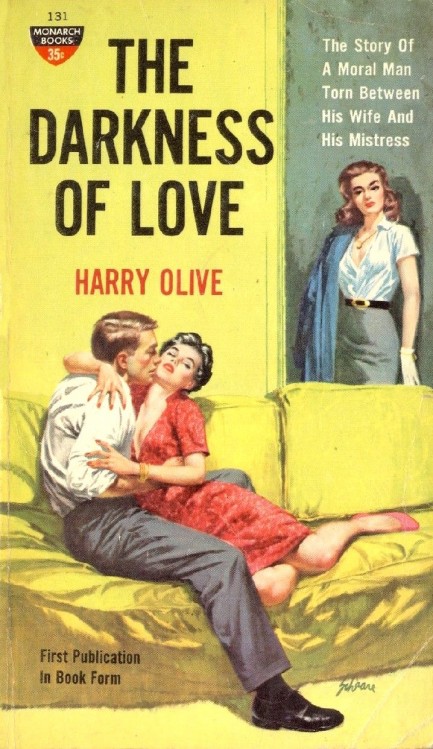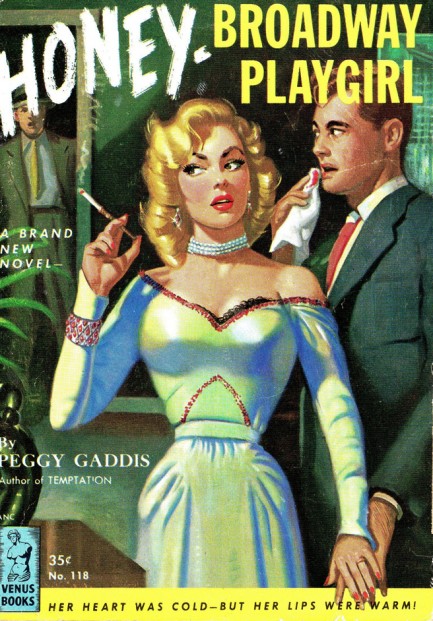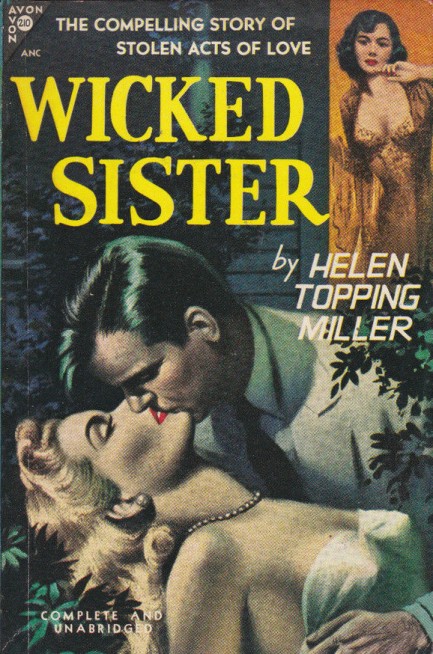 ---
A suitcase and a sense of adventure will take you anyplace you want to go (and some places you don't).
As noted in the above post, we've gotten a trip together for this summer, so we thought we'd inspire ourselves by collecting a set of paperback covers featuring characters with suitcases. Just about anything can happen once you leave the comfy confines of home and we're hoping several of the scenes depicted here come true for us. See if you can guess which. Hint: not the one above—we already did that last year when we got caught in a monsoonal downpour that shut the airport on the day we were supposed to fly. No, we're thinking we want something more like the below cover to happen. And actually, that's a guarantee because the Pulp Intl. girlfriends are coming with us. Anyway, this group of covers serves as a companion set to our hitchhiker collection from last year. Art is by Robert McGinnis, Mitchell Hooks, George Gross, and others.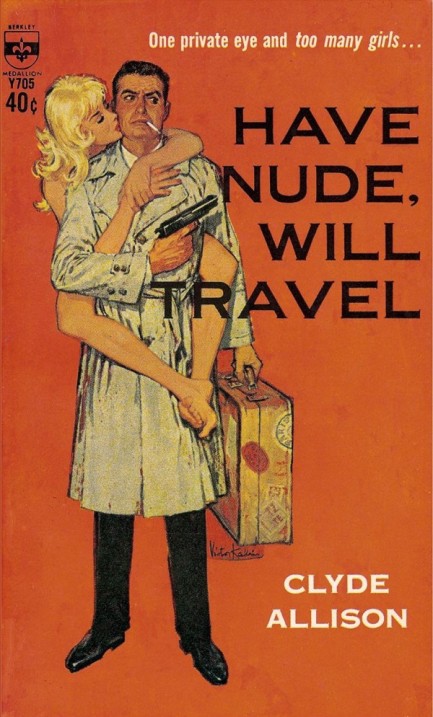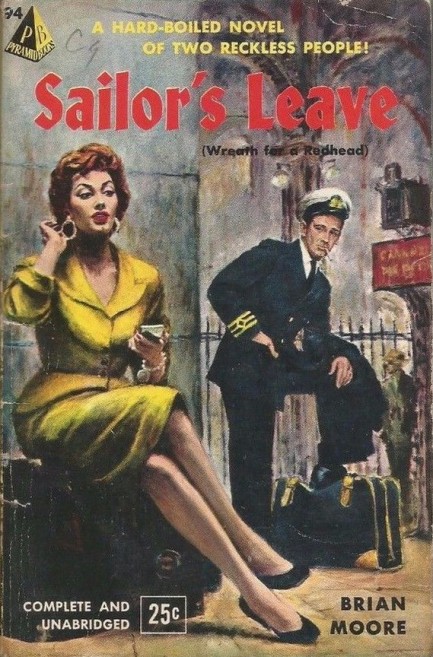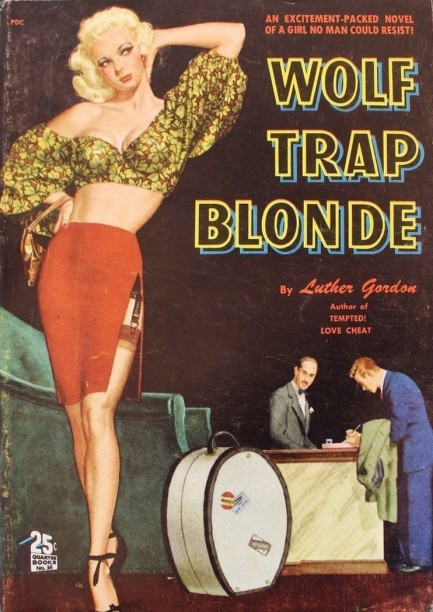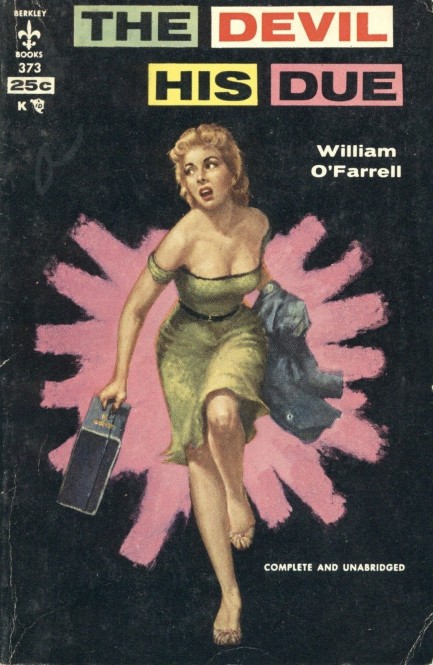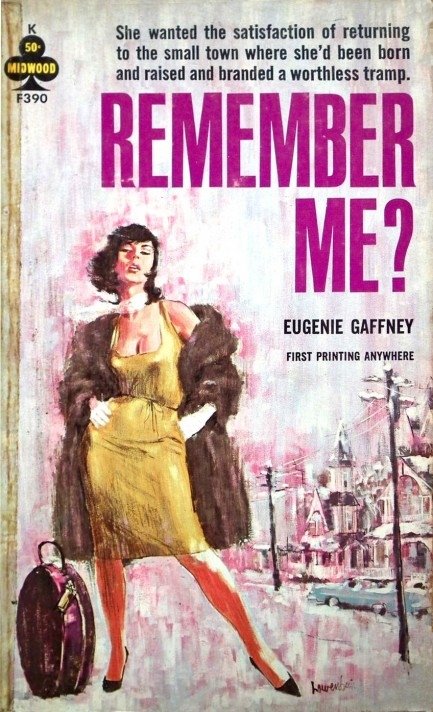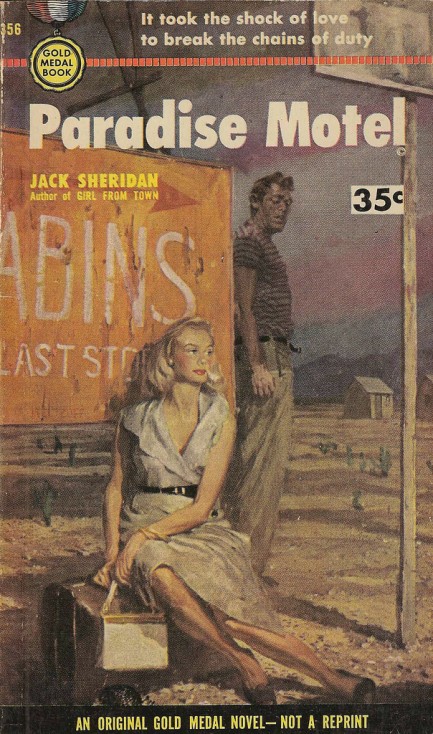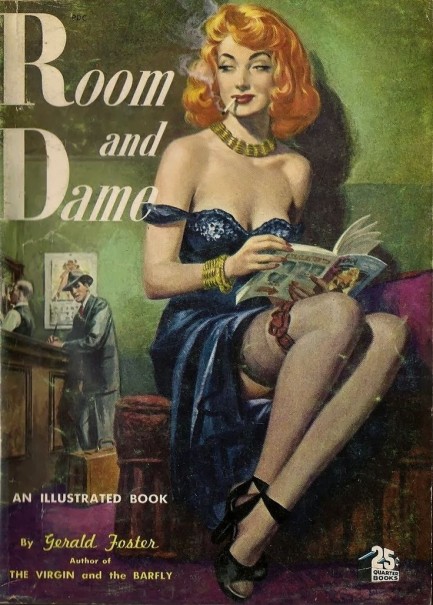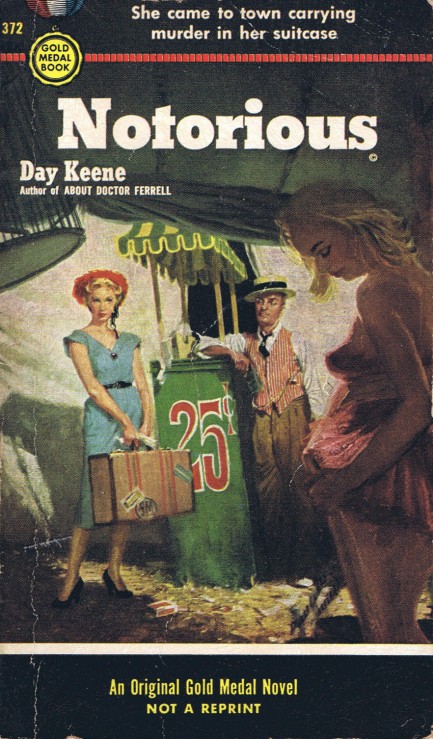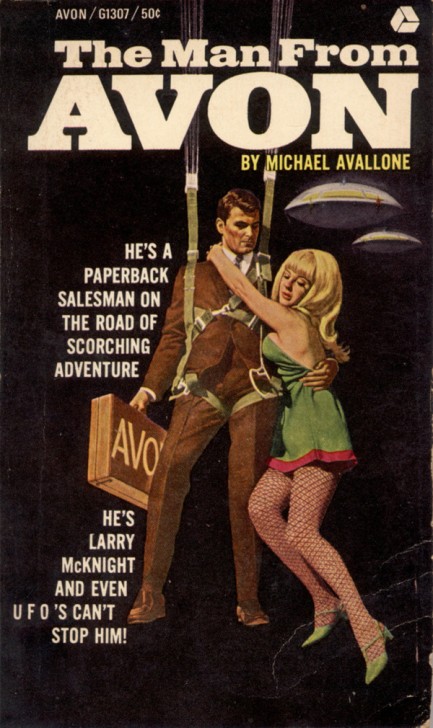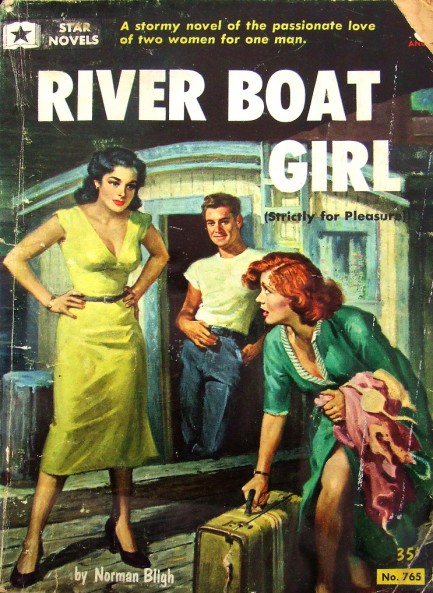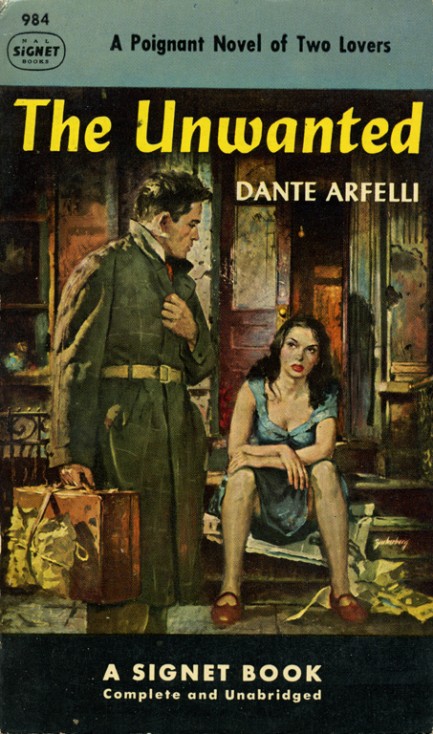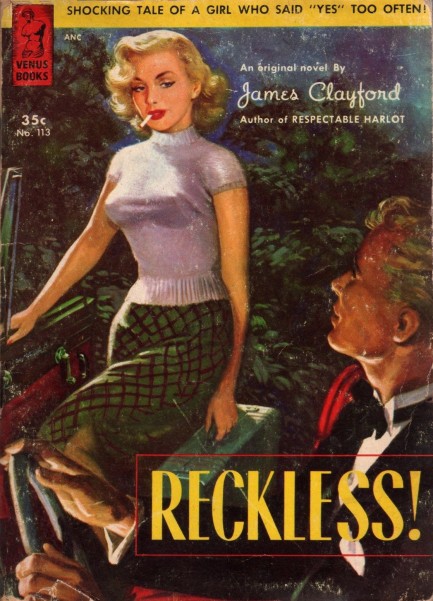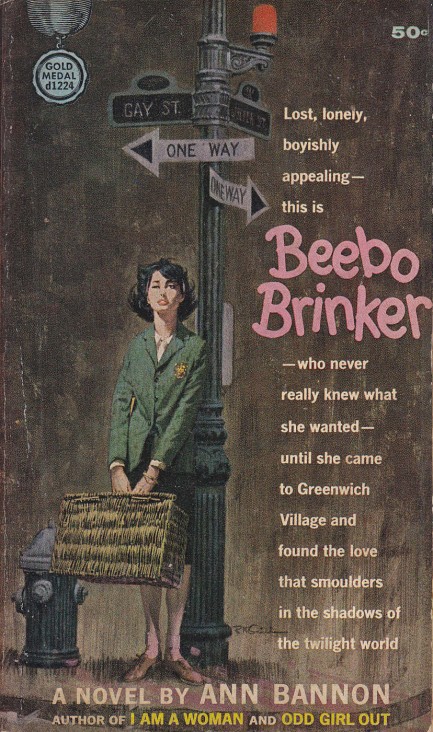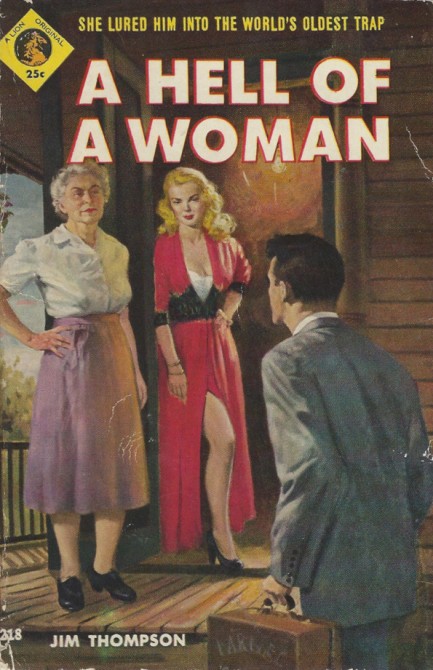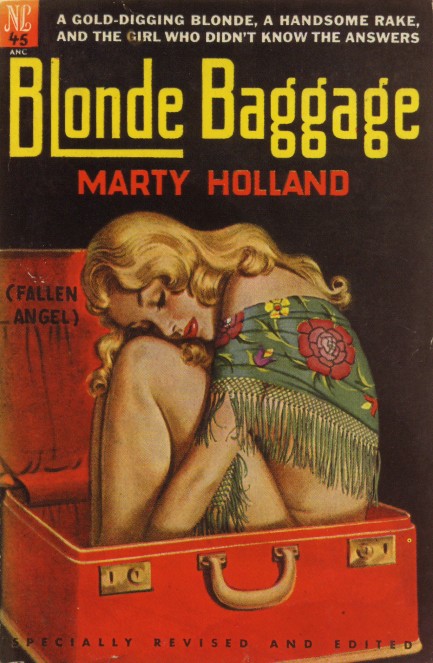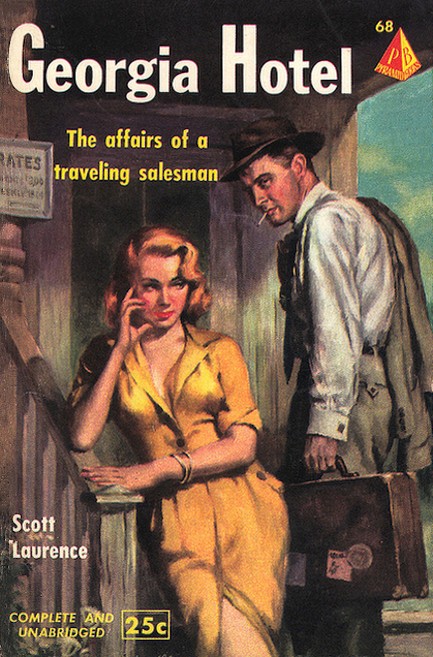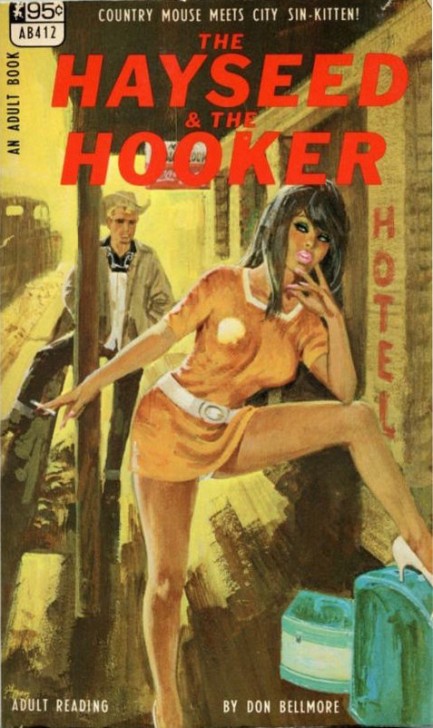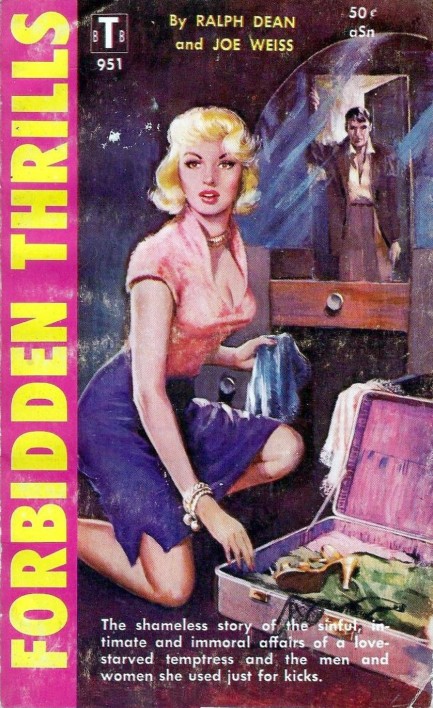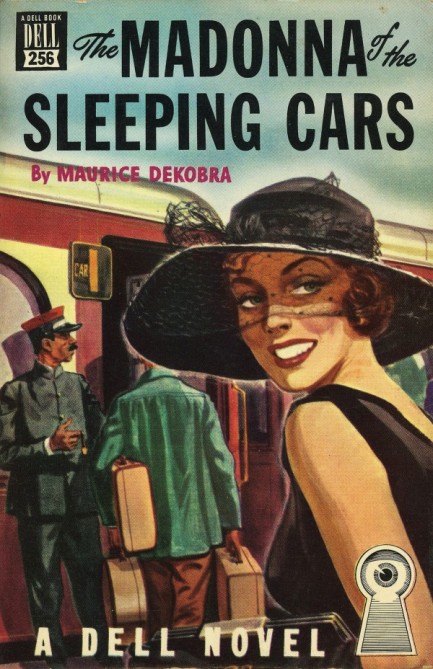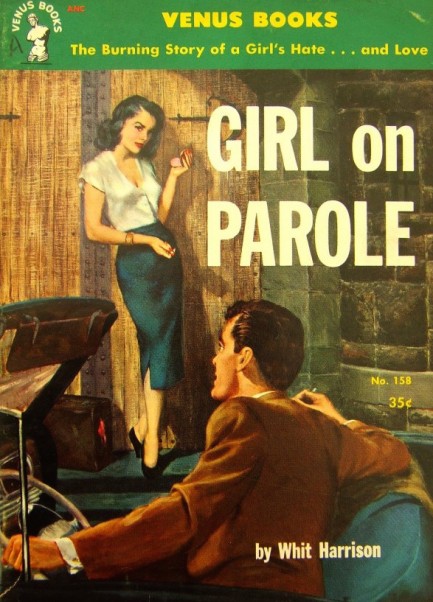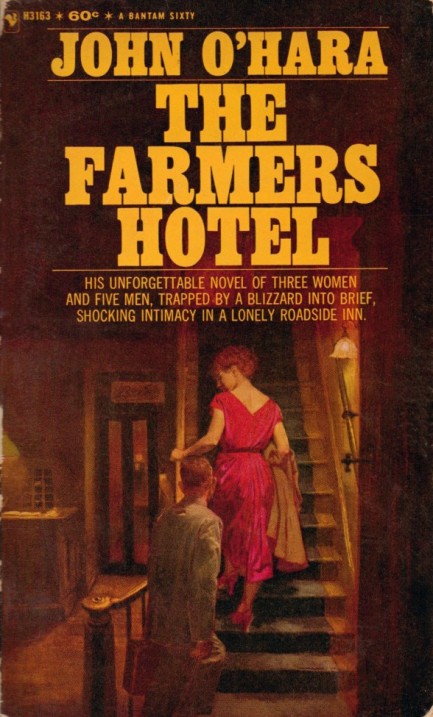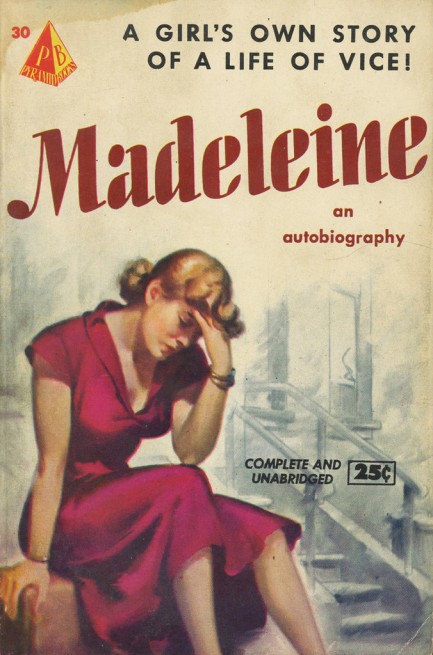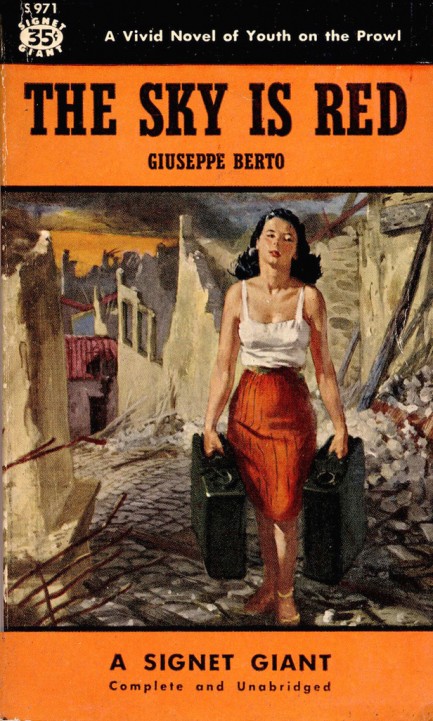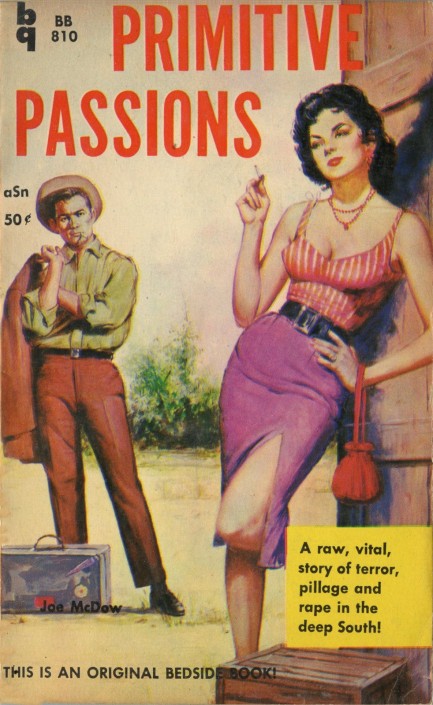 ---