To get to the top you sometimes have to climb over someone else.
This publicity photo from Warner Bros. shows six members of the studio's beauty chorus posing on a ladder that was part of a pirate ship being used in the 1933 Busby Berkeley musical Footlight Parade. This is not the first time this movie has been mentioned on Pulp Intl. We shared an excellent magazine cover related to it last year. Among the chorus girls who appeared in the film were nineteen-year-old Dorothy Lamour and twenty-two-year-old Ann Sothern, both just beginning their careers. The women above are not identified, but if we had to guess we'd say Lamour could be third from the top.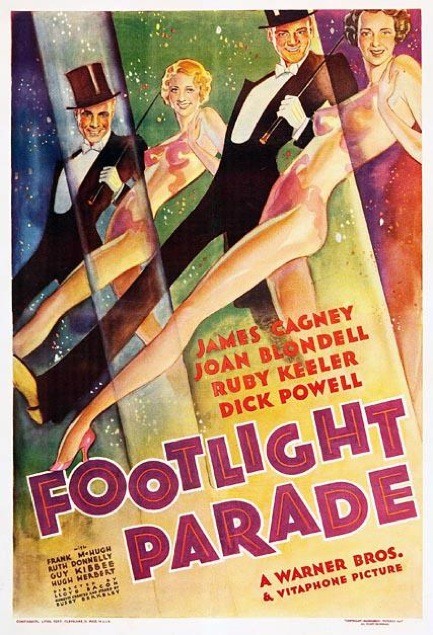 ---
She just can't resist a man in a uniform.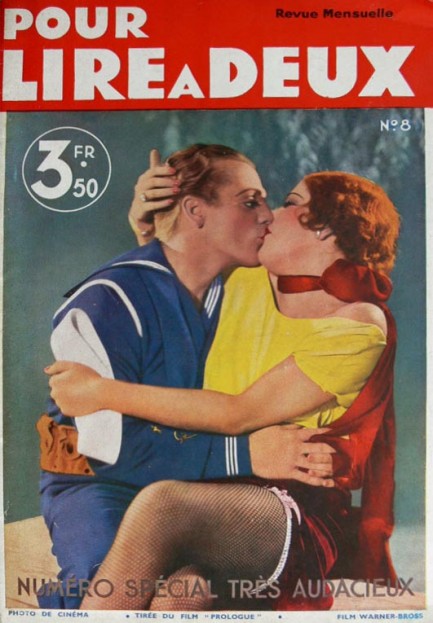 Above, a January 1935 cover of the French art/cinema magazine Pour Lire a Deux with cover stars James Cagney and Ruby Keeler from the 1933 Warner Brothers musical Footlight Parade, which opened in France in 1934. Inside you get lots and lots of artsy photos, most of them nude, and most of them great. See ten scans below.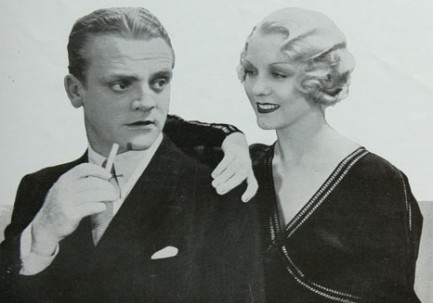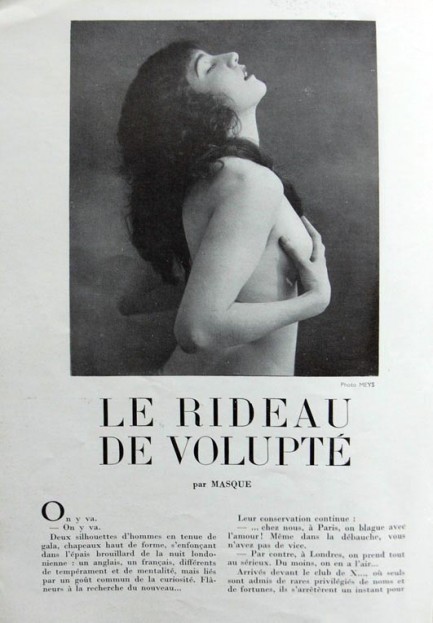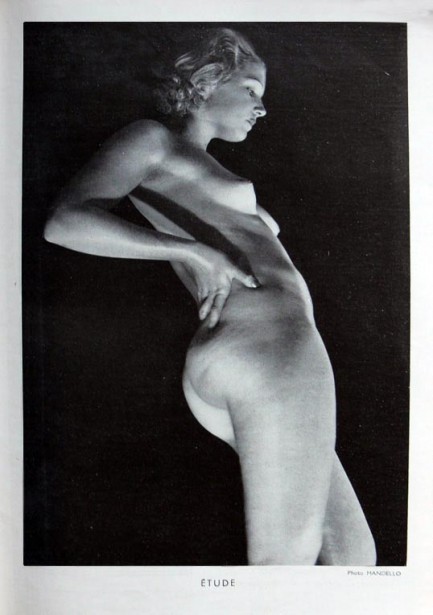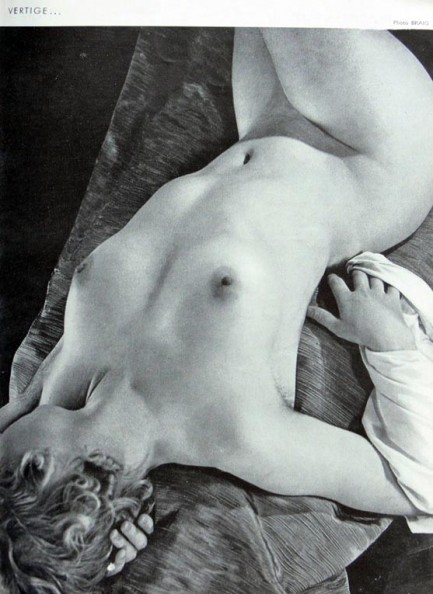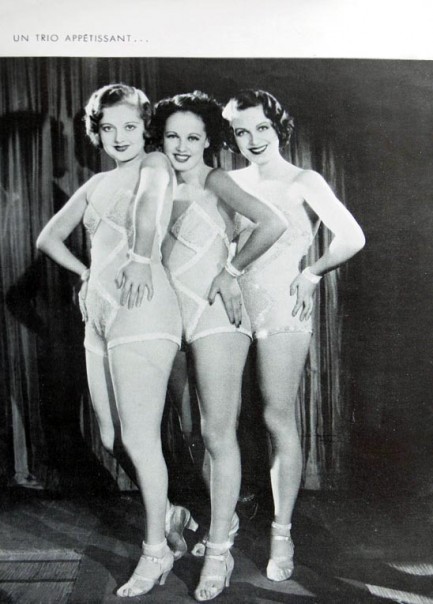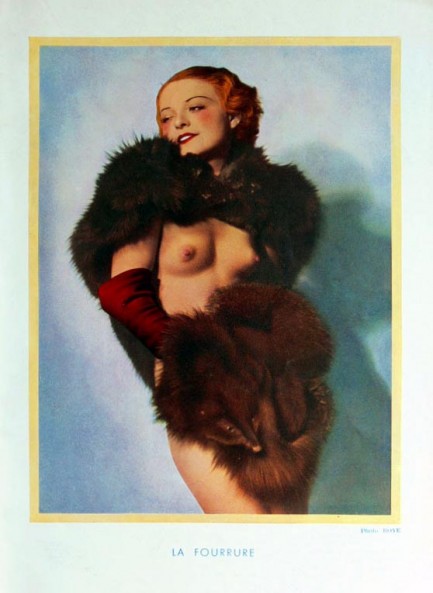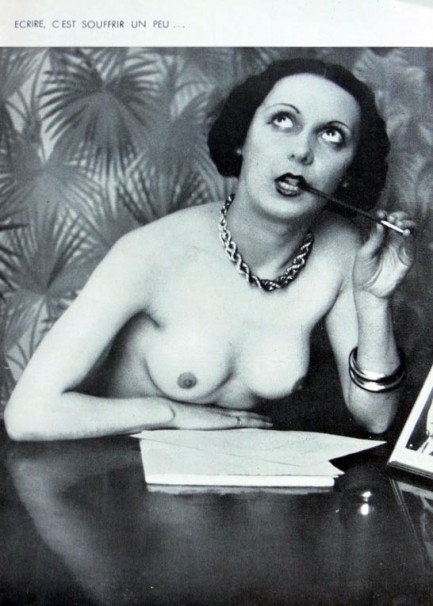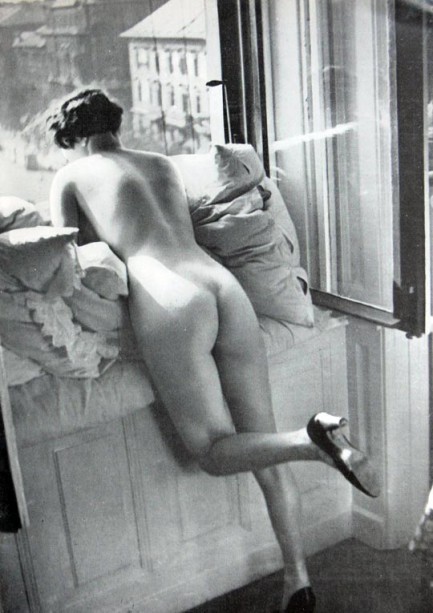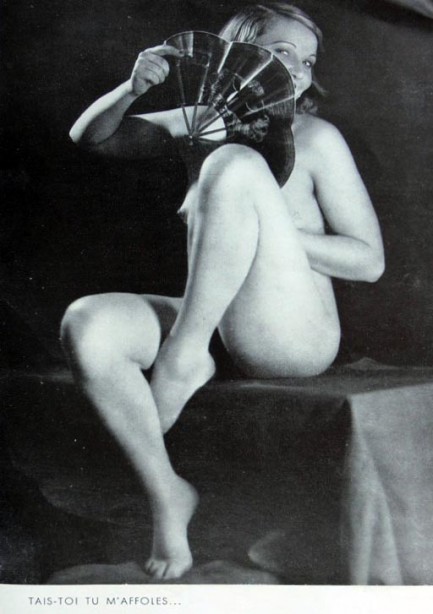 ---