Mogambo features the cruelest beast in all of Africa—and its name is Clark Gable.

As famous as Mogambo is, we'd never seen it, had never read a review of it, and had no idea going in what it was about except that it was a safari movie and a remake of the 1932 adventure Red Dust, which we'd also never seen. There are few hit movies—especially with stars the stature of Clark Gable, Ava Gardner, and Grace Kelly—that we don't know at least a little something about. So we cleared the slate, cooked up some popcorn in our special Lindy's hand-cranked popper, and settled in for a screening.
Shot in Kenya, Uganda, French Equatorial Africa (now Central African Republic), and the Tanganyika region of what is now Democratic Republic of Congo, the movie is about a hard-edged safari guide and hunter played by Gable (also the star of Red Dust, by the way) who tries to score with both Gardner and Kelly, and soon has them at each other's throats. These old movies often work on the presumption that the male star is irresistible—period. As a result, screenwriters were sometimes lazy. They'd fail to write the male lead with any charm at all.
That holds true here, as Gable is gruff, rude, twenty years older than Gardner, and almost thirty years older than Kelly. We're fine about the age difference, unlike the "age appropriate" crowd that thinks women are capable of making any decision except ones about whom they love, but because Grant is a complete sourdough some charm would have made Gardner's and Kelly's attraction to him more understandable. Handsome though he may be, here he's nothing more than moustache, hair tonic, and bossiness. But okay, Gardner and Kelly are both in states of need, and Gable is more than happy to introduce them to his bush snake, so what you get is a love triangle folded inside a Technicolor safari adventure. Fine.
The production is spiced up with majestic scenery, nice costumes, realistic animal footage, an overwhelming feel of the exotic, the tantalizing implication of intimacy with two of the most beautiful women in cinema, and a deft, assured performance from Gardner. In fact, while Gable is top billed, Ava gets nearly all the good lines. "Listen, buster," she scolds Clark, "you and your quick-change acts aren't gonna hang orange blossoms all over me just because you feel the cold weather coming on!" That's a scathing way to call someone old and desperate. But Gable has his moments too. We liked when he blustered, "You know how it is on safari. It's in all the books. The woman always falls for the white hunter and we guys make the most of it." That's meta, so we hear.
Obviously, tribespeople figure prominently, and you can discern marginal improvement in their portrayal since the days of Weissmuller's Tarzan. They're still just ornamentation in their own lands, but at least none lay down their lives to save a white man who's spent most of his screen time cracking a whip at them. Whew. Overall, we thought Mogambo was decent. Not great, mind you—because Gable deserved to play a more nuanced character and did not have that chance—but it was decent. It premiered today in 1953.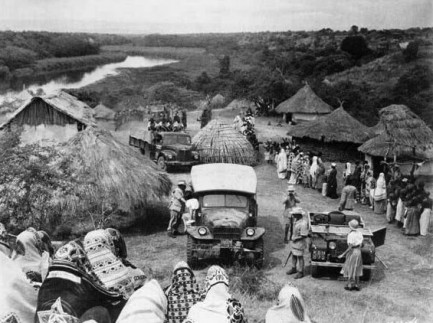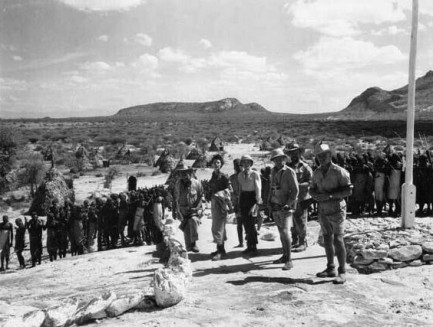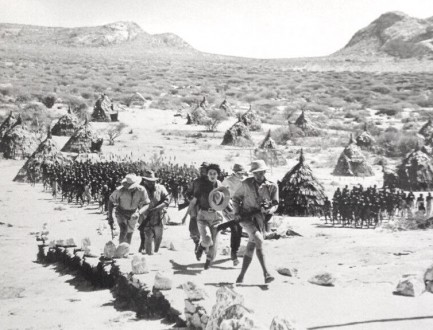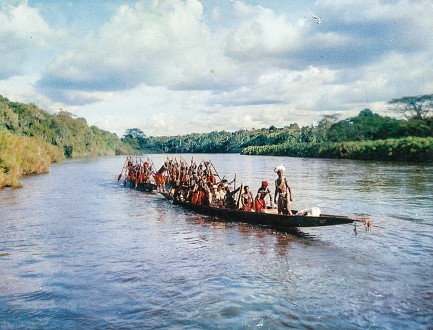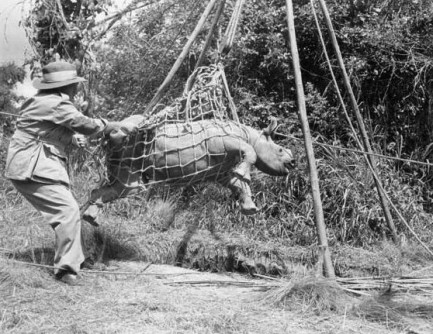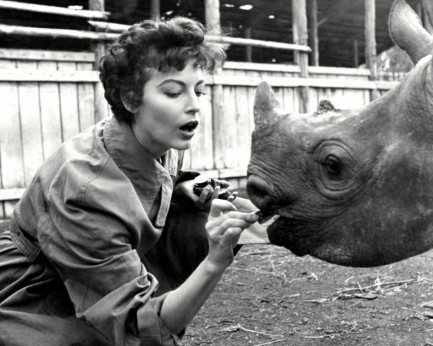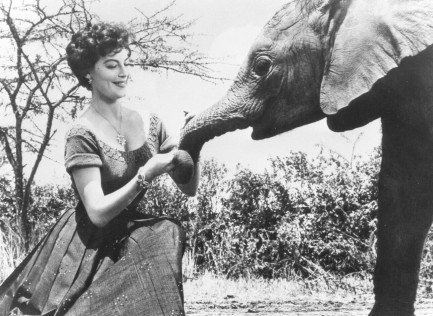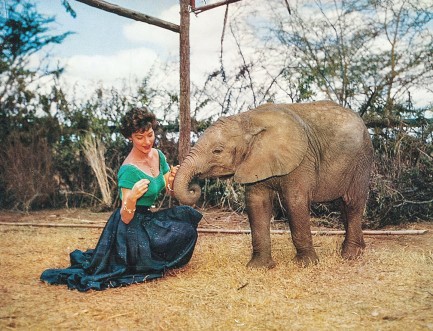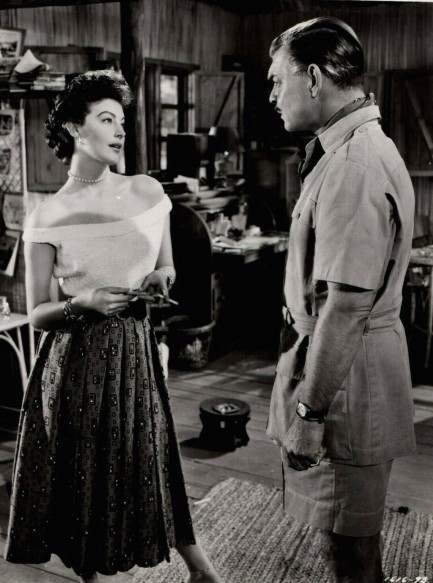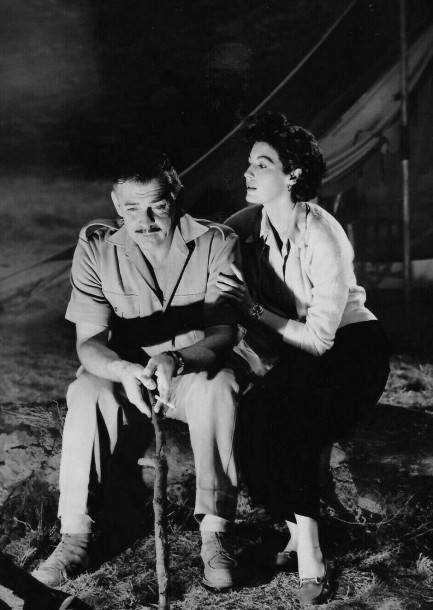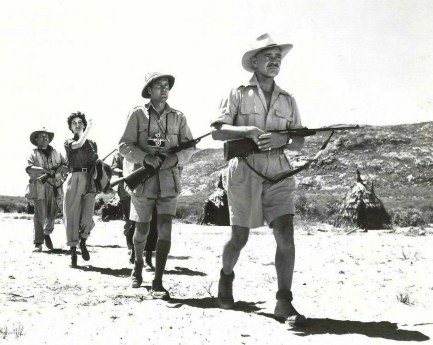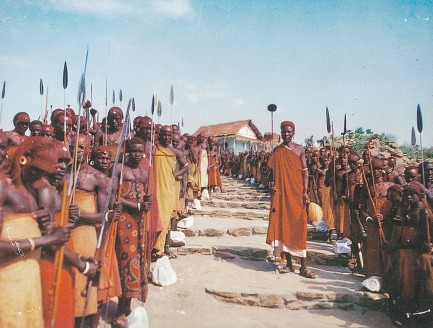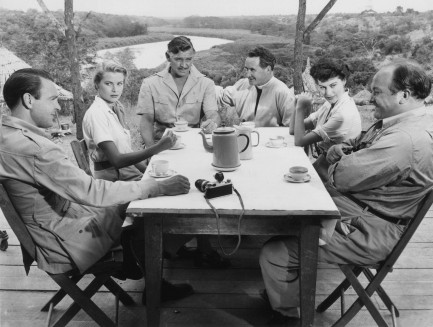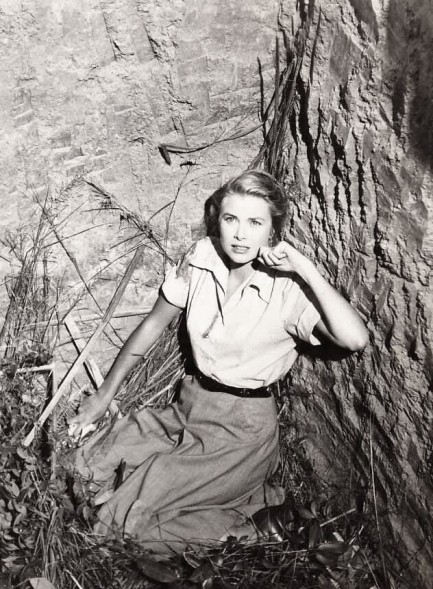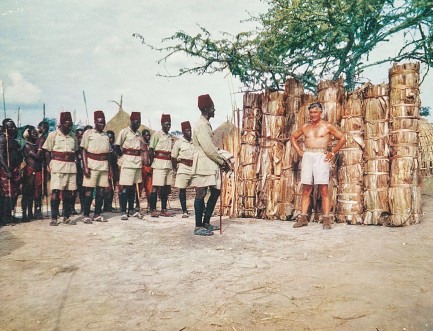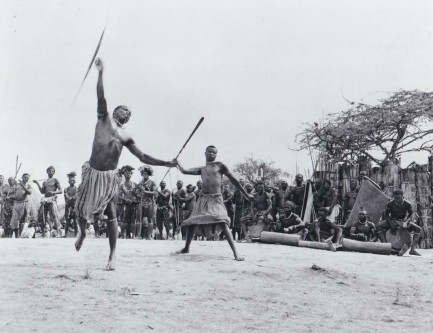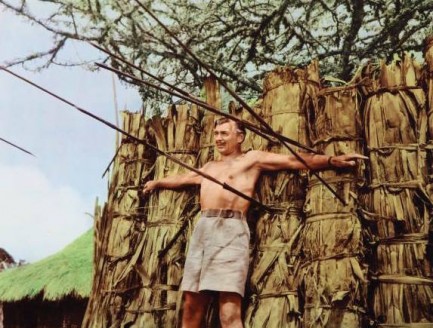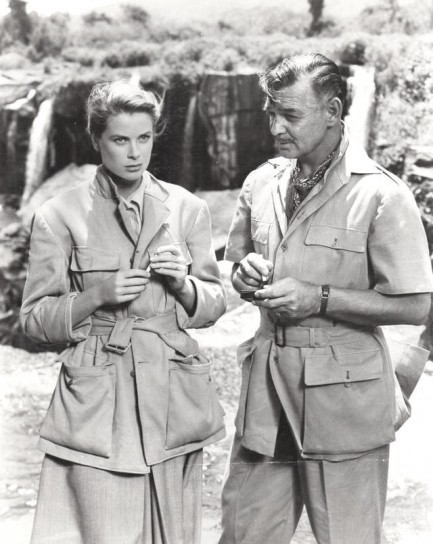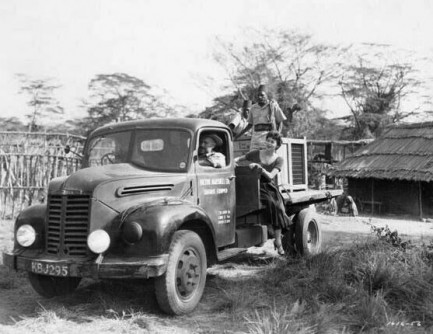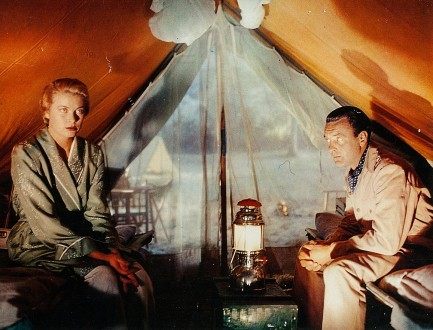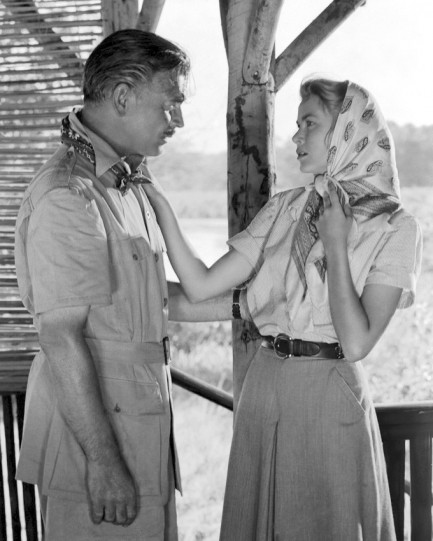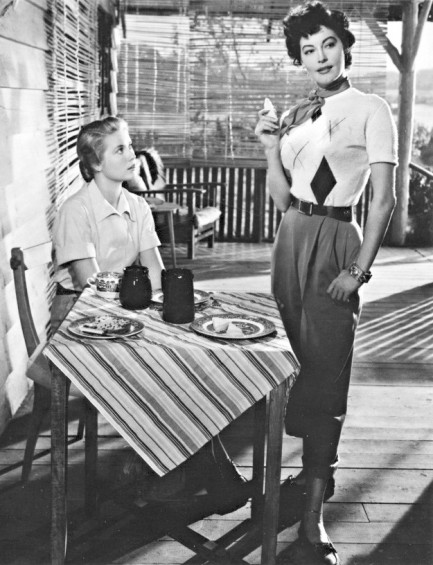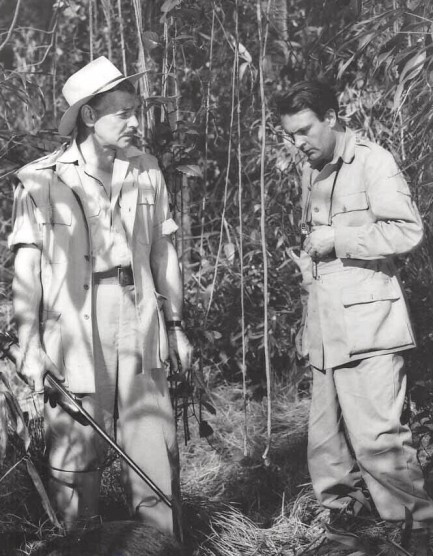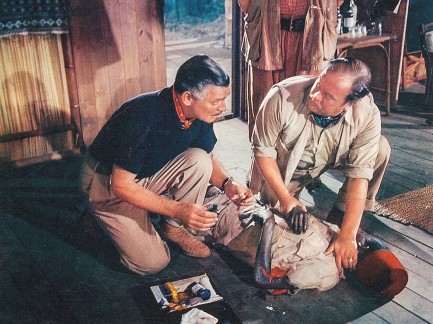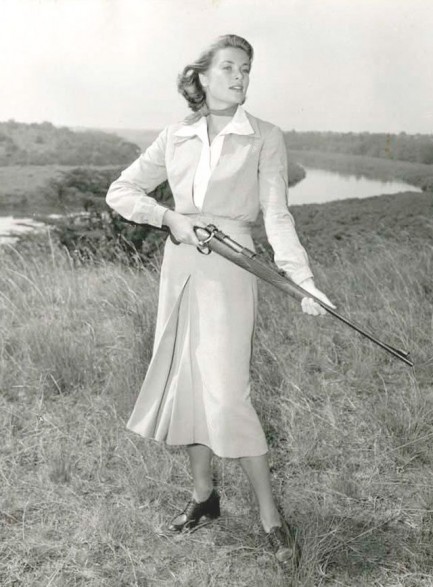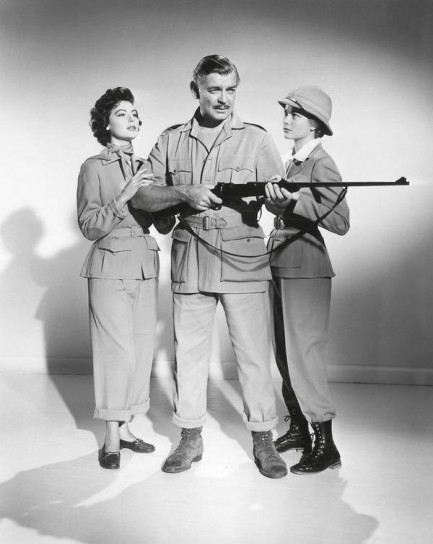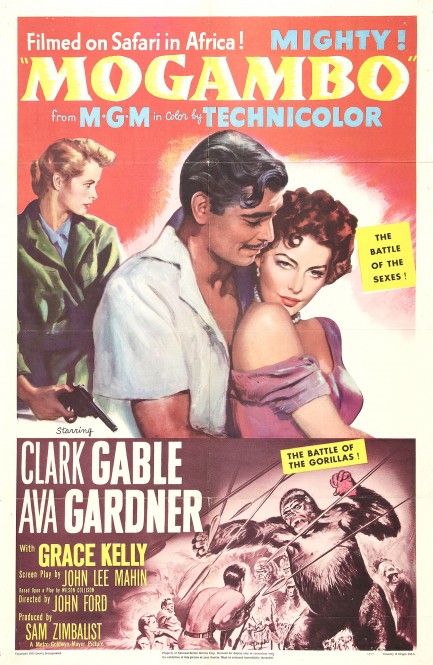 ---
So far I've had malaria, dysentery, dengue, hookworm, and schistosomiasis, but baby, you make it all worth it.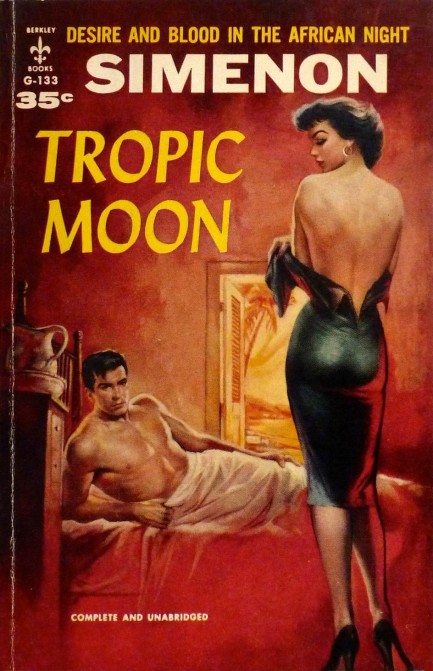 Once again cover art works its intended magic, as we made the choice of reading Georges Simenon's African adventure Tropic Moon solely due to being lured by Charles Copeland's evocative brushwork. This edition came from Berkley Books in 1958, but the tale was originally published as Coup de lune in 1933. It's set in Gabon, then a territory of French Equatorial Africa, and poses the familiar question: does Africa ruins whites or were they bad beforehand? The main character here, Joseph Timar, is done in by heat and booze and easy sex, but he was surely a terrible person before he ever set foot in Gabon, and of course he's a stand-in for all white colonials. All we can say is we get the message. We got it way back when Conrad wrote it. What would be great is some sense of evolution in all these Conrad-derived works, for instance if occasionally the human cost of colonial greed were shown to be black lives and prosperity rather than white dignity and morality, but literary treatments of that sort had not yet come over the horizon during the pulp era. On its own merits, though, Tropic Moon is interesting, a harrowing front row seat for a downward spiral in the equatorial jungle.
---