Amid medieval Japan's manners and restraint, how can a person tell the difference between love, honor, and duty?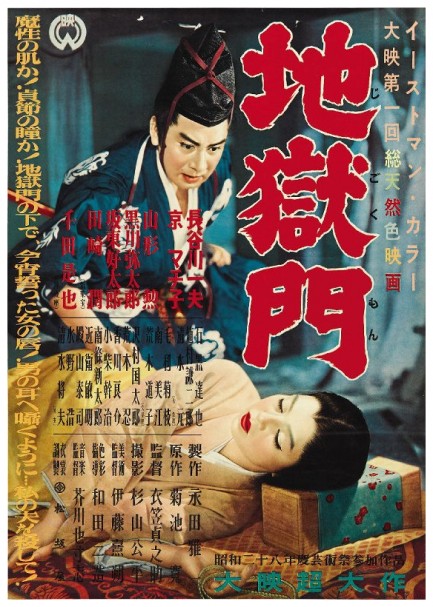 Above is a poster for Teinosuke Kinugasa's masterwork samurai drama Jigokumon, which was known in English as Gate of Hell. It was the first Japanese film shot in color, via the process Eastmancolor, which was a leap beyond three-strip Technicolor, and one that makes Jigokumon blaze like a supernova. The story, from a play by Kan Kikuchi, concerns a Heian-era samurai named Moritoh whose bravery during a battle is rewarded by his lord granting him anything he desires. What he desires is the Lady Kesa. Problem is she's married to another samurai. The lord mistakenly grants Moritoh's wish, which is soon revealed to be impossible, but Moritoh resolves to have Kesa anyway, by any means necessary—trickery, bribery, even all-out murder. What develops is not just a thriller about entitlement and lust, but a meditation on honor, love and, especially, social strictures.
Jigokumon was a sensation. A hit in Japan, it was a revelation to foreign audiences. It took home the Palme d'Or from the 1954 Cannes Film Festival, a 1955 special Academy Award for Best Foreign Language Film, an Oscar for Best Costume Design in a color film, and more prestigious nods. Along with Akira Kurosawa's Rashomon, Kimisaburo Yoshimura's Genji Monogatari, Kenji Mizoguchi's Ugetsu Monogatari, and other films from the early 1950s, it marked the emergence of Japanese cinema onto the international scene. We've posted a large group of screen grabs below—perhaps overkill, considering how many—but the film just looks so damn good and the shots are so spectacular that we couldn't help ourselves. Jigokumon premiered in Japan today in 1953.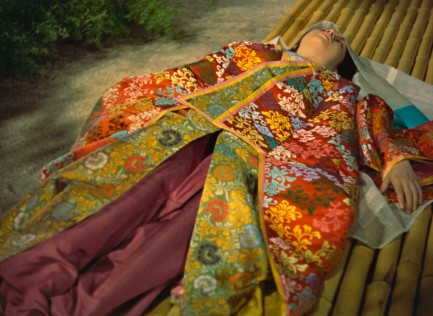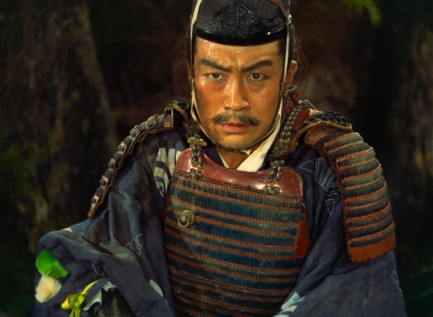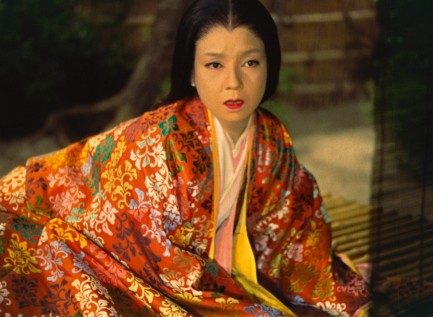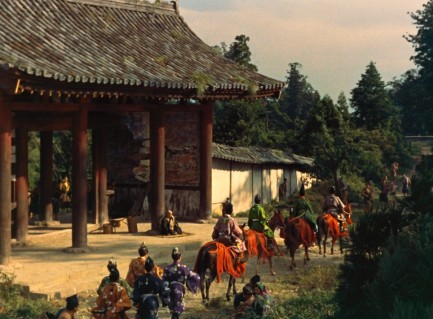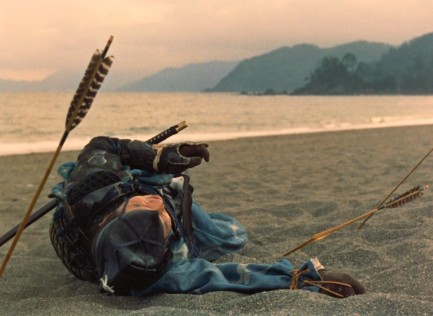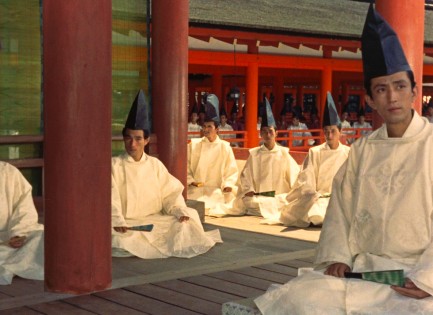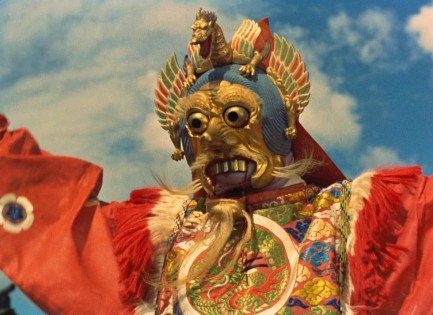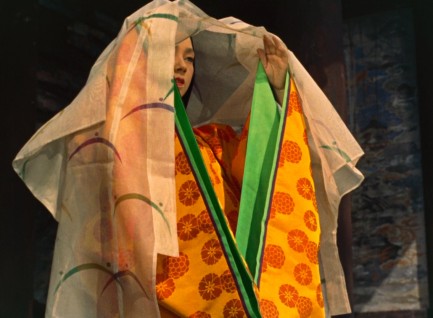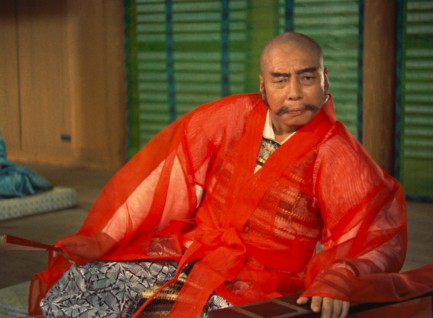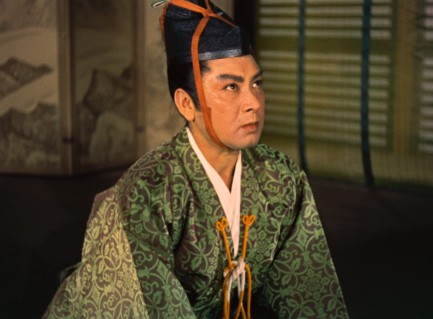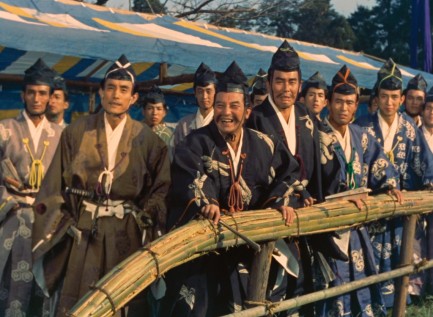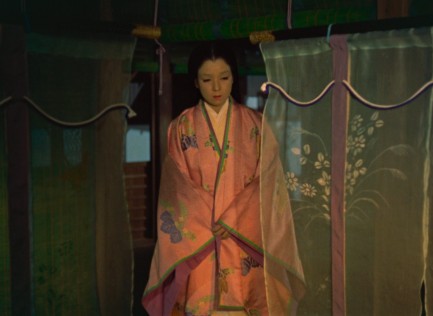 ---