Sugar and spice and everything nice.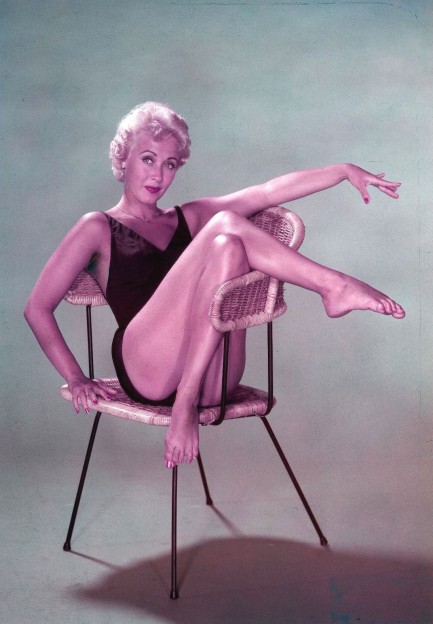 Above is shot of cinematic girl-next-door Jane Powell, who rose to fame in Hollywood musicals such as Holiday in Mexico, Seven Brides for Seven Brothers, and Royal Wedding. While Powell is fondly remembered for those and similar roles, she found it ridiculous that she played teenagers into her mid-twenties even though she had children of her own by that point. Under the studio system she had little choice, but later she did manage to expand her repertoire, co-starring in the Hedy Lamarr melodrama The Female Animal. Afterward she turned her attentions mainly to television, with guest slots on everything from Goodyear Theatre to Fantasy Island. She also had stage and singing careers, and scored a top 20 hit with 1956's "True Love." The photo you see here was made to promote her 1957 musical The Girl Most Likely, and a shot from the same session appeared on the cover of the soundtrack album, which you see below. We don't generally do musicals here, but we will certainly check out her dramatic turn in The Female Animal. Meanwhile you may want to check out this rare photo we shared a couple of years ago.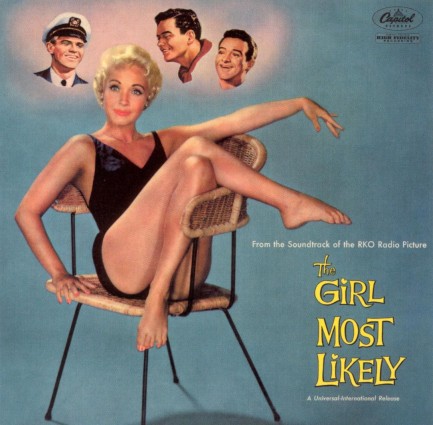 ---
Enough wattage to light all of Hollywood.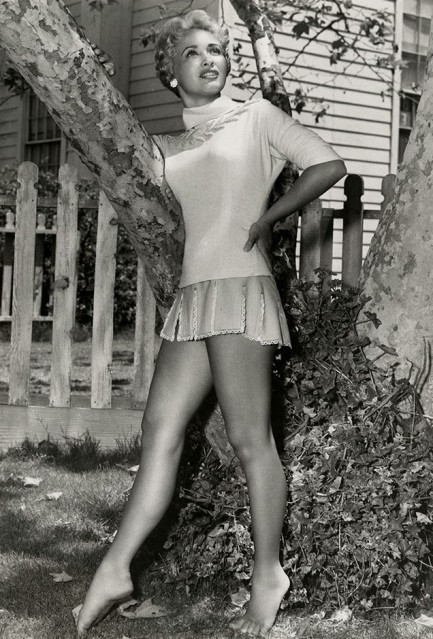 This promo image features U.S. actress Jane Powell, née Suzanne Burce, who started in show business as a child, as an adult appeared in films such as Holiday in Mexico, Rich Young and Pretty, and The Girl Most Likely, and eventually was given a star on the Hollywood Walk of Fame. Powell played mostly wholesome good girls, which is why this striking shot of her in a skirt way too short for the period is such an interesting rarity. It was made in 1954.


---