Hand over all your disco albums right now or you're dead meat.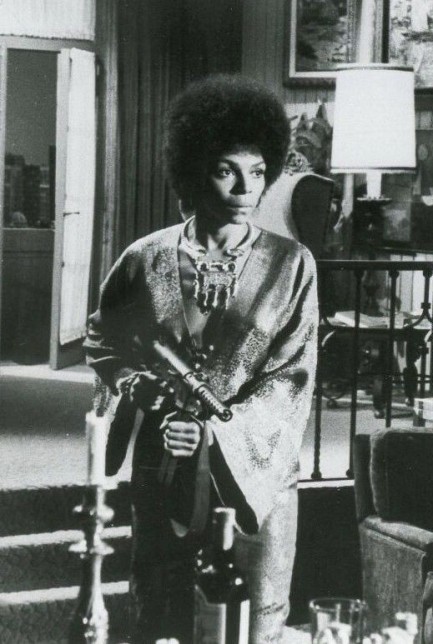 We don't know if this low-cut kaftan or whatever U.S. actress Rosalind Cash is wearing is suitable garb for a machine gunning, but who's going point that out to her? She's probably going to Studio 54 later. The image was made for 1971's The Omega Man, which starred Charlton Heston and was based on Richard Matheson's I Am Legend, a book we discussed a while back. Talk about getting your career off to a good start. Cash's first role was a small part in the classic drama Klute, with The Omega Man coming out months later and featuring her third billed in what was at the time considered a big budget sci-fi epic. From that point Cash worked steadily for twenty-five years, finishing her movie career with 1995's Tales from the Hood. We've also seen her in Uptown Saturday Night and Dr. Black and Mr. Hyde, two blaxploitation movies we may talk about later. Cash is good at looking tough. For confirmation, check out this shot.
---
Fonda and Sutherland's understated murder mystery remains a top film of the era.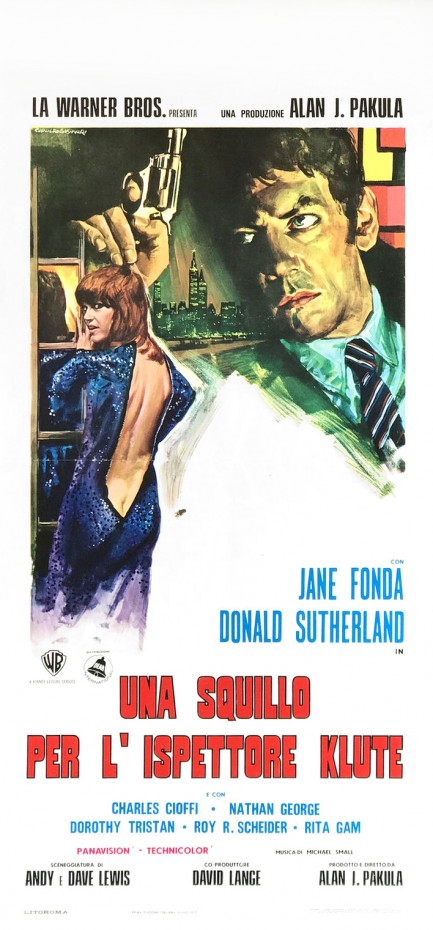 This Italian poster was painted by Rodolfo Gasparri to promote the mystery/thriller Una squillo per l'ispettore Klute, which means "A call girl for Inspector Klute," but was of course originally released in the U.S. as merely Klute. Jane Fonda won a best actress Oscar for her portrayal of the big city call girl Bree Daniel, Donald Sutherland received acclaim for his role as a soft-spoken rural detective, and the movie remains quite good, a game changer when it was released, and an enduring time capsule of 1960s culture turning the page to something different. If you haven't seen it add it to the queue. Klute premiered in Italy today in 1971.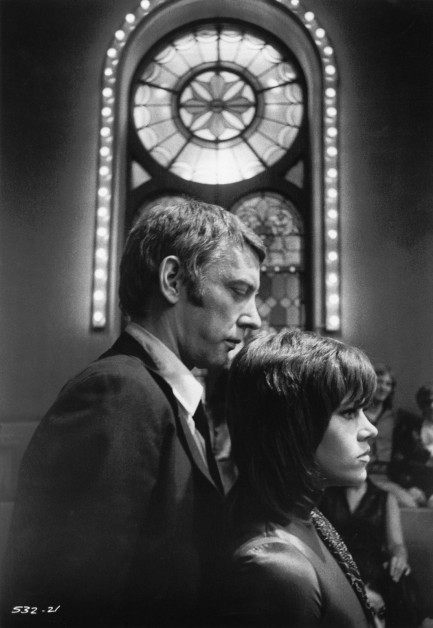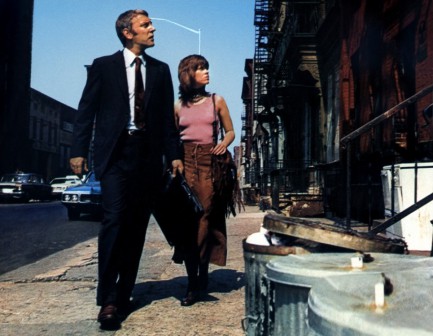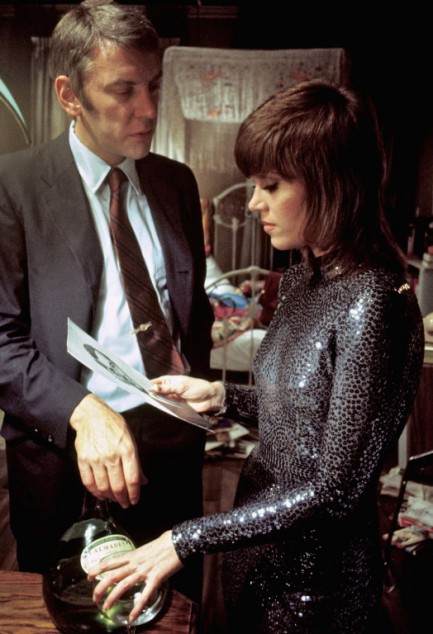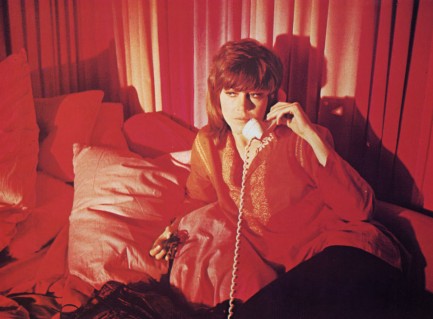 ---