You guys hungry? I've got some piping hot human souls here. They're dee-lish.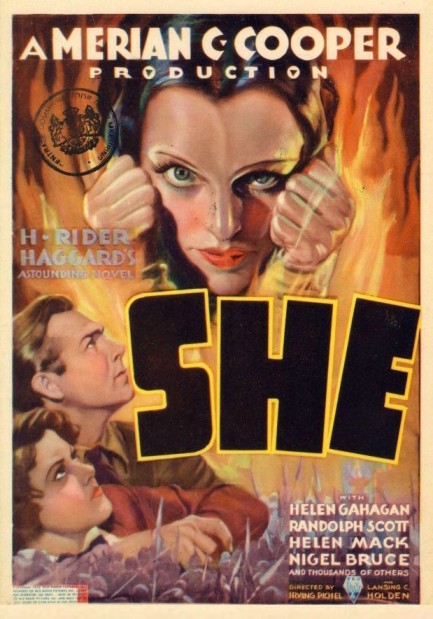 The lost world adventure She, starring Helen Gahagan and Randolph Scott, was produced by Merian C. Cooper, who made King Kong in 1933. With him involved you know She is a big production. It's also as pure a pulp movie as you'll find. It was based on H. Rider Haggard's pre-pulp tale She: A History of Adventure, which first appeared in 1886.
The story involves a man named Leo following in the footsteps of a distant relative who disappeared five centuries ago searching for a lost land and the secret to immortality. It turns out that secret is real and it's guarded by an ageless goddess, beautiful and cruel, who all those years ago made Leo's distant relative her consort. But he died, which means when the goddess sees Leo she believes he's her dead lover returned from the beyond, and she's determined to possess him again.
Gahagan is the goddess, Scott is Leo the explorer, and Helen Mack is his steadfast love, who takes none-to-kindly to some slutty goddess trying to lay her man. She is cheesy as hell, but it's also a high budget adventure with big sets, elaborate staging, and an insane fire stunt that comes during a chaotic climax. Movies this old always feel a bit alien, but it's still pretty good overall. It premiered in the U.S. today in 1935.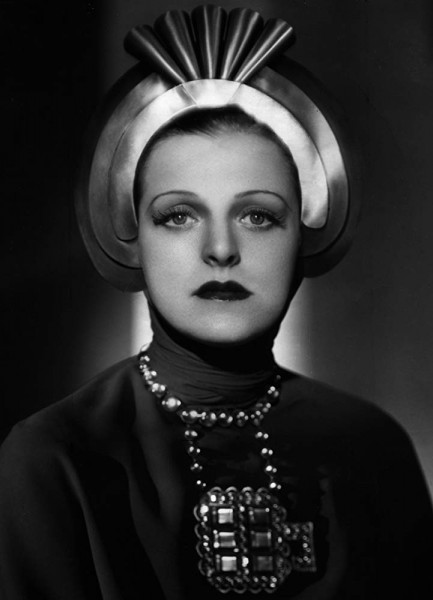 ---