A move in either direction could seriously affect the balance of the Court.
Today we have a nice, egg-themed cover for the German lifestyle magazine Neues, with a photo-illustration of British actress Hazel Court balanced on an egg. Below are a few of the more interesting interior pages, including scans of Gregory Peck and Veronica Lake. We actually have quite a few mid-century German magazines, including some extremely interesting naturist publications featuring lots of naked men and women frolicking on beaches. So keep an eye out for those. Neues is a much tamer style of magazine, but its focus on celebs and art is something that we appreciate. This one was published in April 1949, and you can see another one here.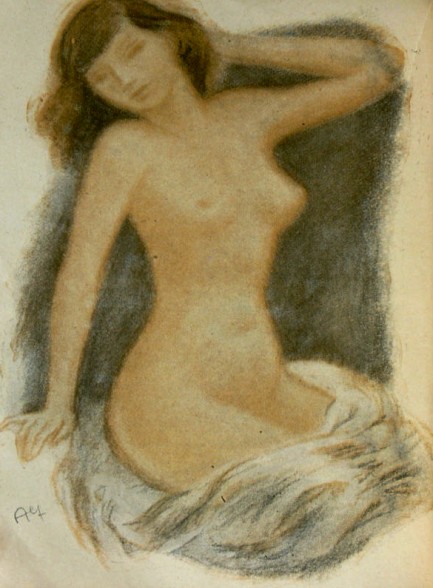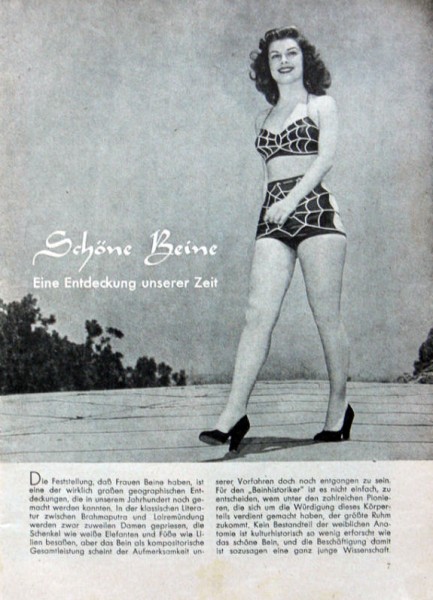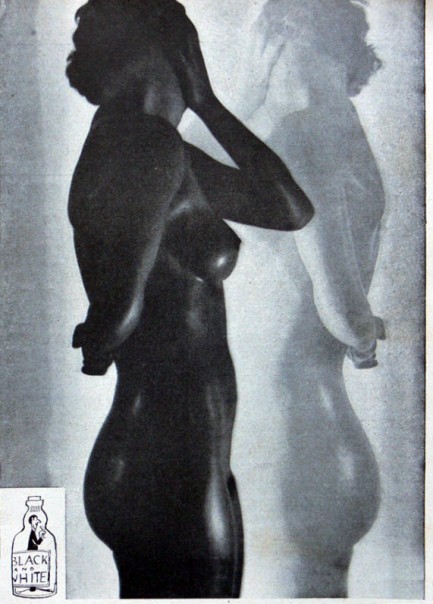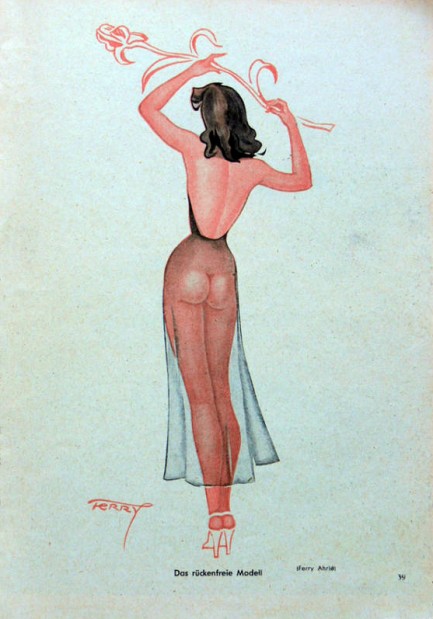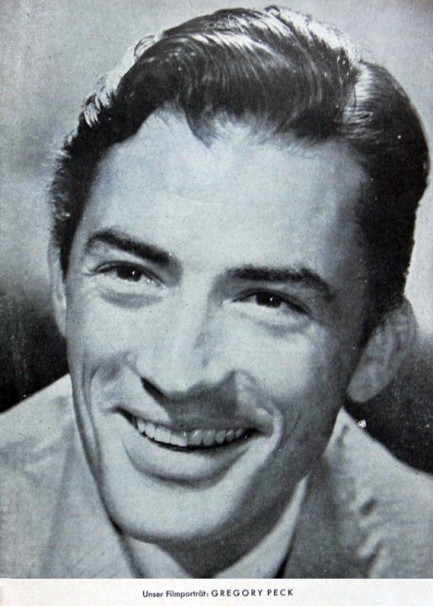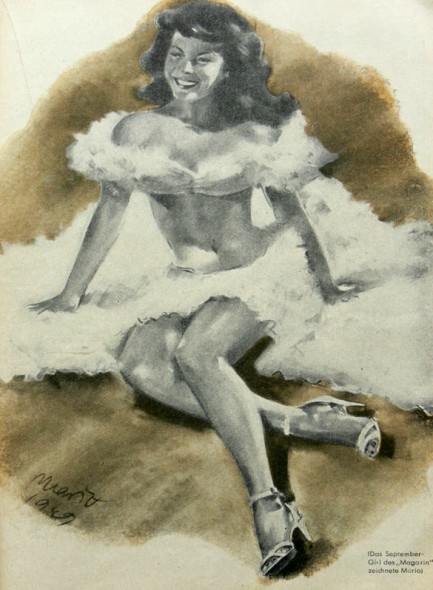 ---
Sex and the single mädchen.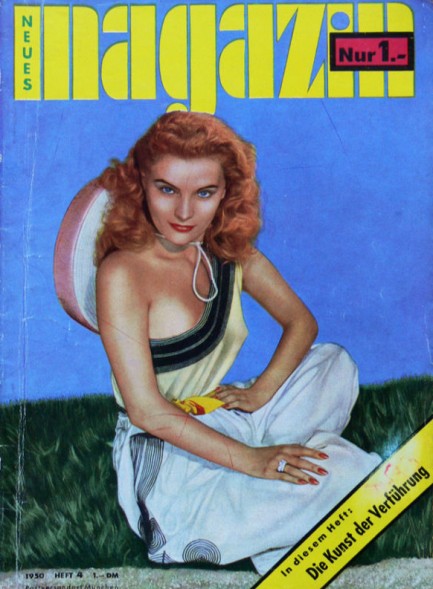 Above is the cover of the German mid-century art and culture publication Neues Magazin. This is issue number 4, which you can see indicated at lower left—heft 4, year 1950— and the text at lower right tells us that we'll learn the art of "verführung", or seduction. There are many interesting images inside, but for us there are two clear winners. The first is the rare ad for Jane's Russell's Der Engel mit den zwei Pistolen, which was known in the U.S. as The Paleface, and the second is the portrait of Josephine Baker by French illustrator Jean-Gabriel Domergue. Those pages and others appear below.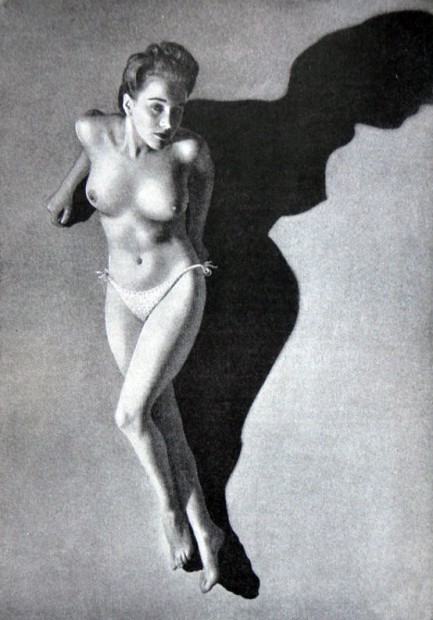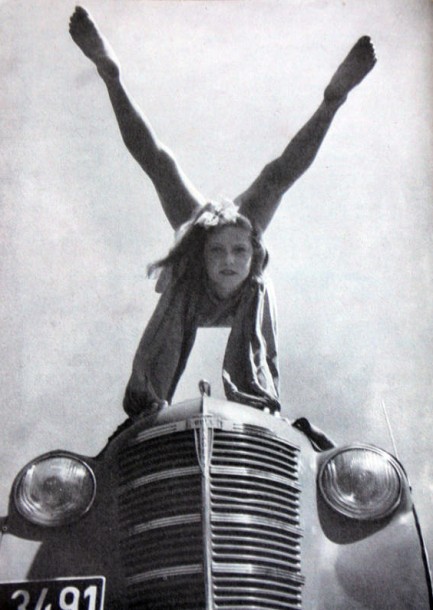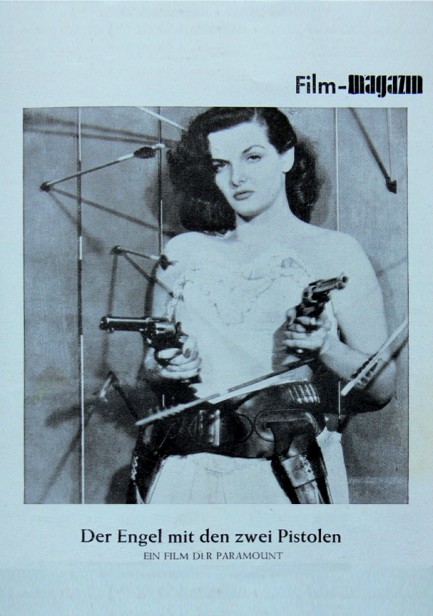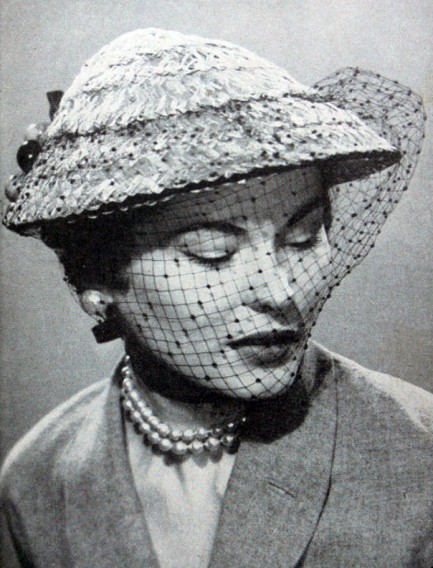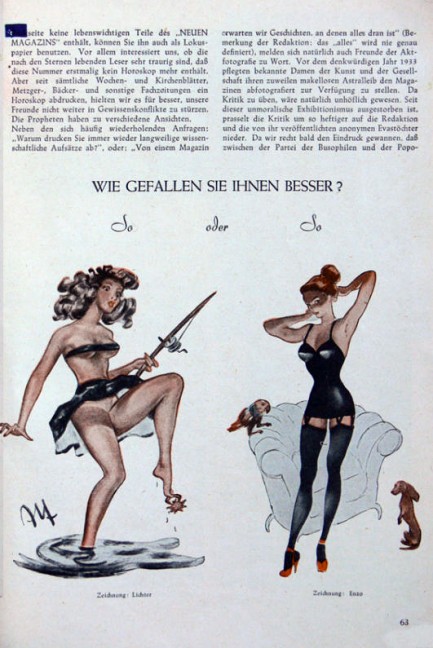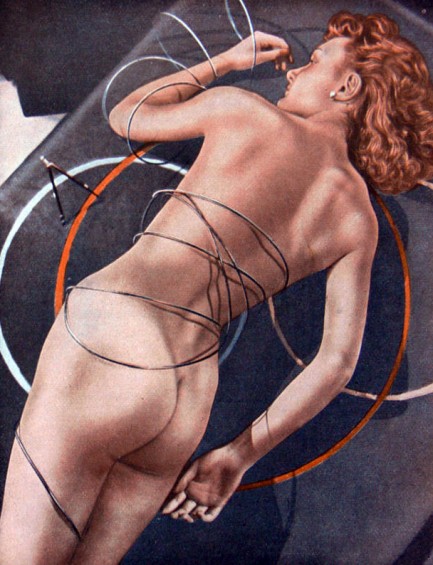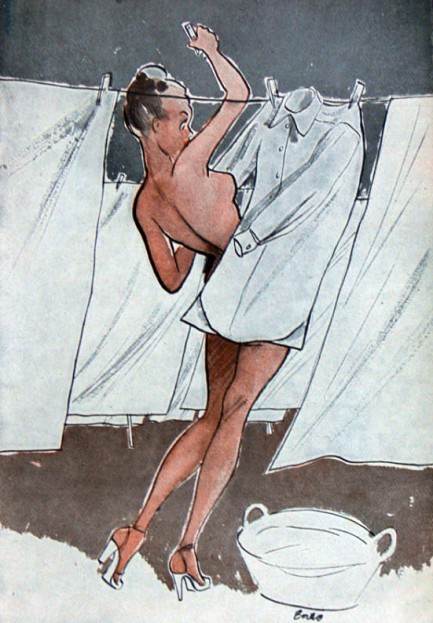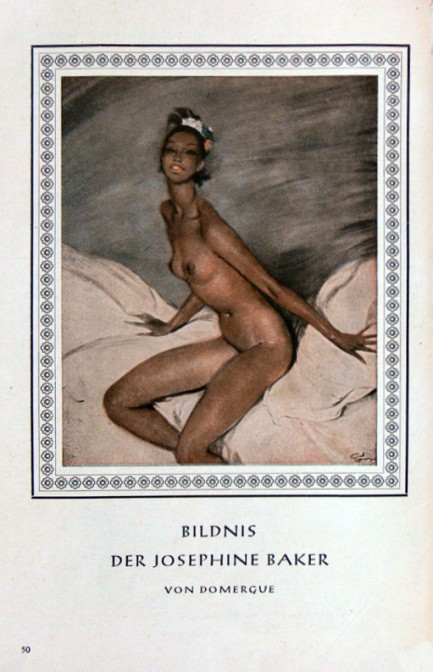 ---