Then I picked up something at the market and now I'm about to heat it up and enjoy it. How's your day going?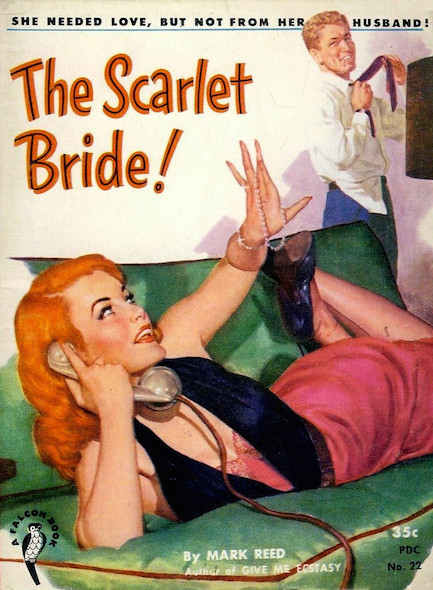 Above, a cover for The Scarlet Bride by Mark Reed, about a cheating wife with a dangerous husband and the horndogs who risk life and limb to get on her. Reed was actually Norman A. Daniels, a prolific author who wrote for pulp magazines, where he created the character Black Bat (the second, more popular one). He also wrote for radio, television, and once published eighteen books in a two year span. This particular effort is copyright 1952.


---
You can't put a price on genius.
We spend a lot of time looking for obscure paperback fronts, but sometimes you have to go with the top artists just for a reminder of how good they were. Therefore behold the immortal George Gross—six examples, all perfect.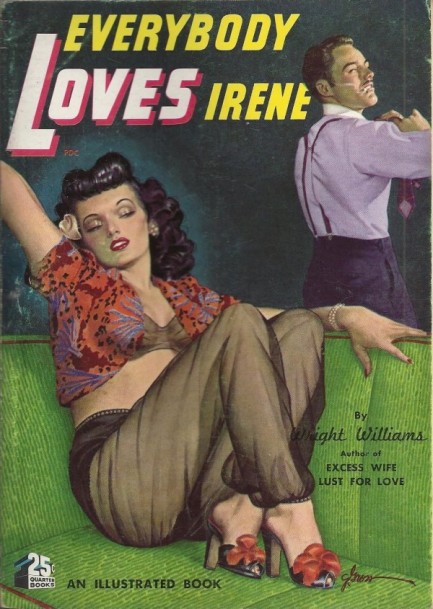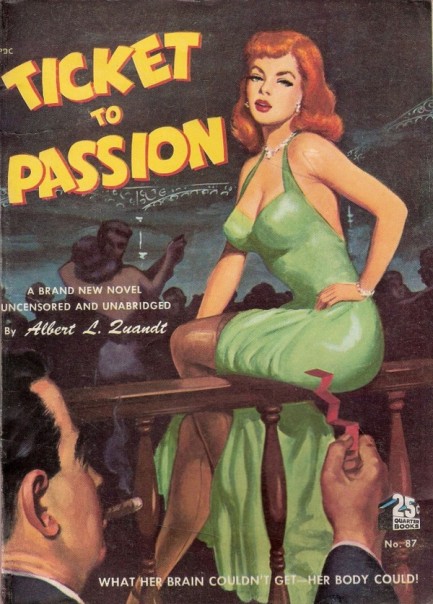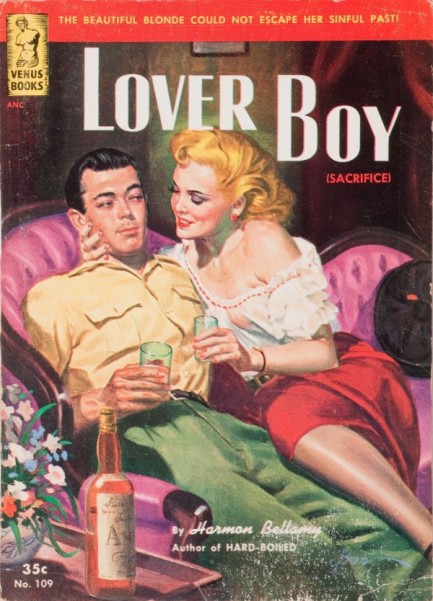 ---
Say handsome, you wanna play connect the dots?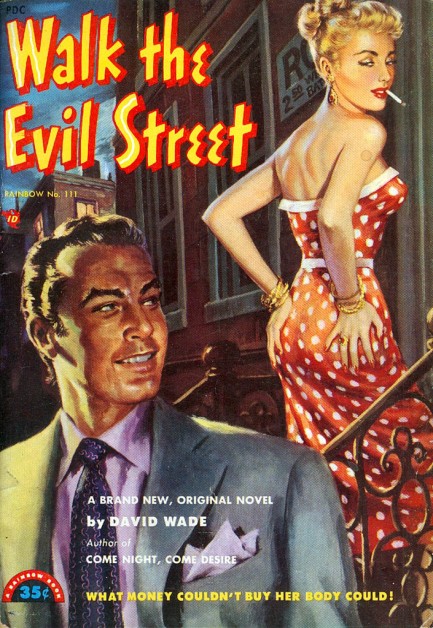 Above, a truly excellent cover for David Wade's, aka Norman A. Daniels' Walk the Evil Street, published in 1960. Rainbow Books had a habit of not crediting art, so we have several suspects for this one, but sadly, no perpetrator.
---